12 Best Tools for Sellers on Etsy To Save Time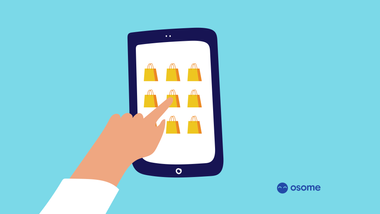 No matter how many useful things Etsy does for sellers, there are many great tools that can help you to grow and develop your Etsy store. In this article, let's talk about useful tools that simplify the work of the owner of an E-commerce, to help to make it better.
Osome

Of course, there are a lot of useful tools you can use. But the most important one – is accounting for e-commerce. Online accounting by Osome is the choice of entrepreneurs who do not want to spend time monitoring the performance of tasks. A group of accountants of the corresponding specialization will be engaged in conducting accounting services. Osome ensures that the online accounting services function smoothly: distributing tasks and monitoring compliance with deadlines.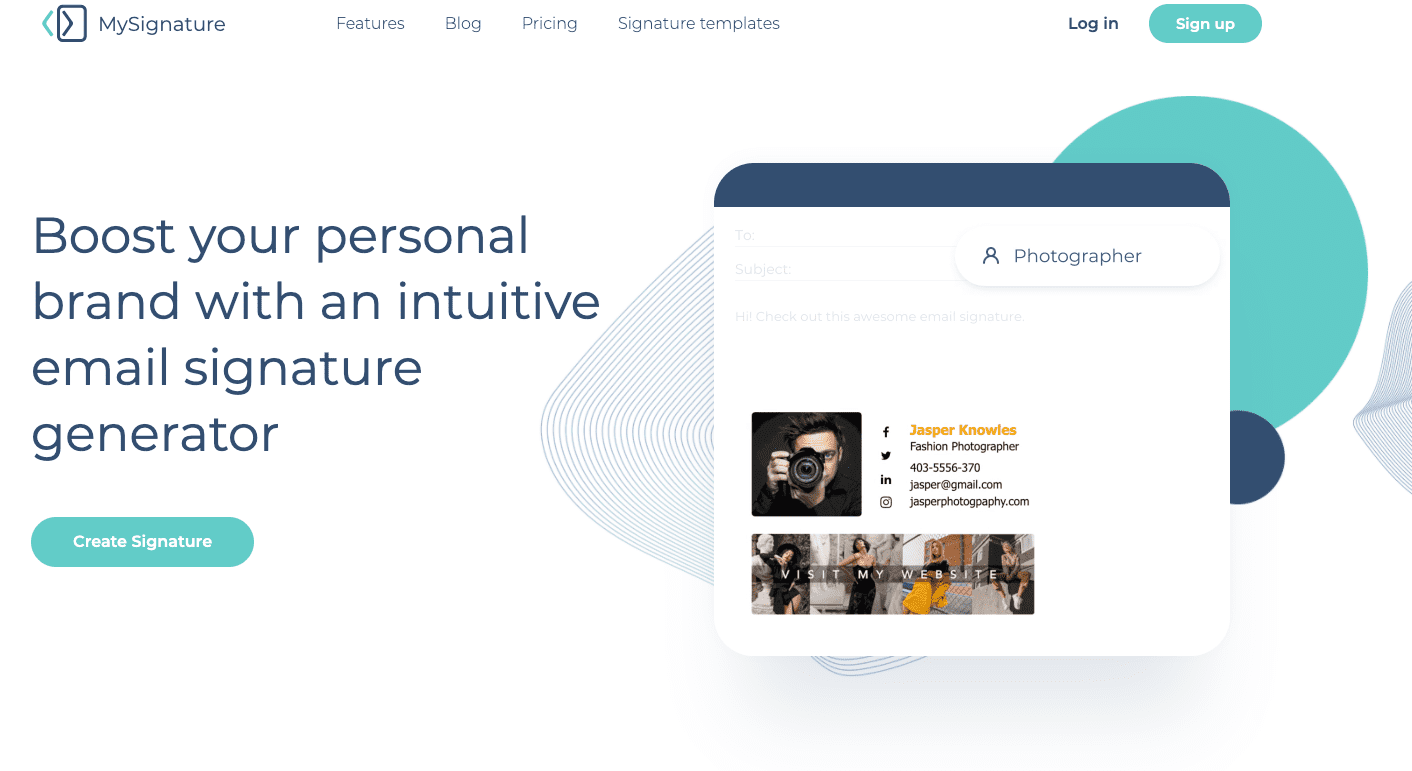 MySignature is a simple email signature generator that allows you to create branded email signatures and make your business emails look even more professional.
Your email will be visually compelling in all major email clients (Gmail, Outlook/Office 365, AppleMail, Thunderbird, etc.) and devices.
With MySignature you can:
Easily generate your email signature that meets branding requirements
Use professionally designed email signature templates and customize them
Add logo, photo, or banner to make customers trust your brand
Add social media icons or CTA buttons to increase traffic to your page
Manage all email signatures in your dashboard
Pricing:
Starts from$4 per month, per signature.
Madmimi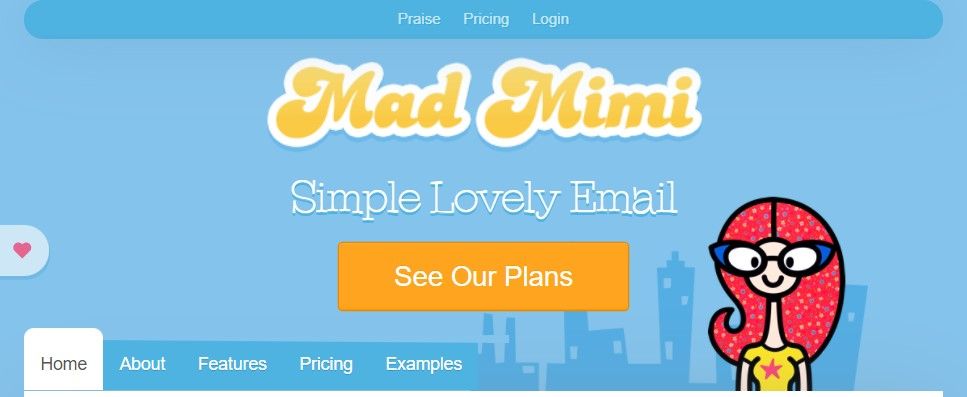 Mad Mimi is a service that allows you to send HTML by email, create newsletters, increase the number of subscribers and manage the list of addresses. The service offers reports:
including tracking the degree of engagement
openings
clicks
This is a full-featured platform for email marketing, with audience management and integration into Etsy.
Pricing:
Basic – plan starts from $10 to $27 ( Normal speed, unlimited e-mails, unlimited storage)
Pro –  plan starts from $42 to $139 (2x speed, unlimited e-mails, unlimited storage)
Silver – plan starts from $199 to $749 ( 3x speed, 2.500.000 e-mails, unlimited storage)
Gold – plan starts from $1049 to $1499 ( 4x speed, 5.000.000 e-mails, unlimited storage)
EtsyRank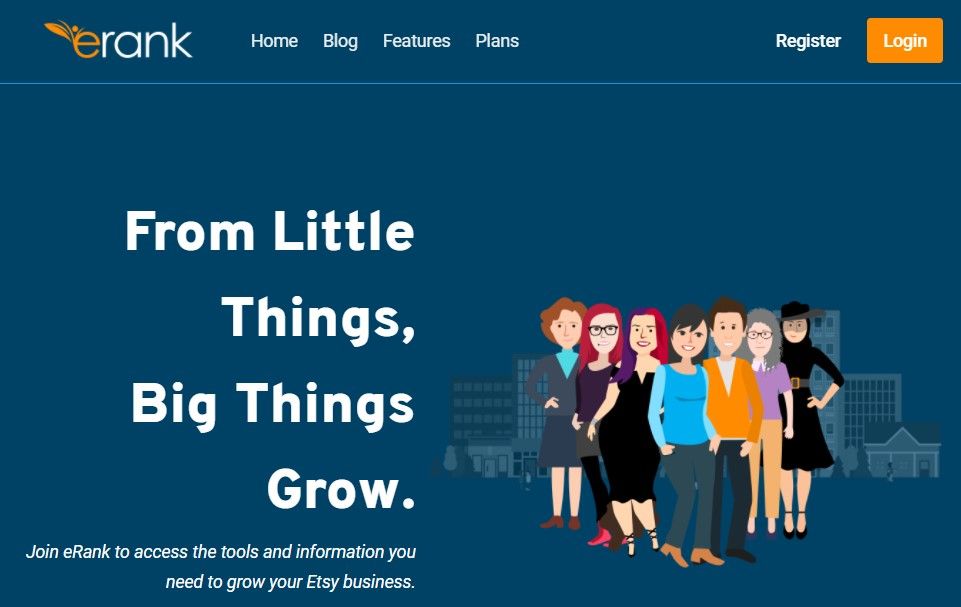 EtsyRank is an incredibly powerful tool that will be useful to all sellers. A lot of functionality is already available in the free version of the service: analysis of the popularity of the keyword, the level of competition, the average price of products and a long list of tags that other stores use.
Pricing:
Free – for the newbie Etsy seller (0,00/ month)
Basic – for the active Etsy seller ( 5,99 /month)
Pro – for the advanced Etsy seller (9,99/month)
LeadDyno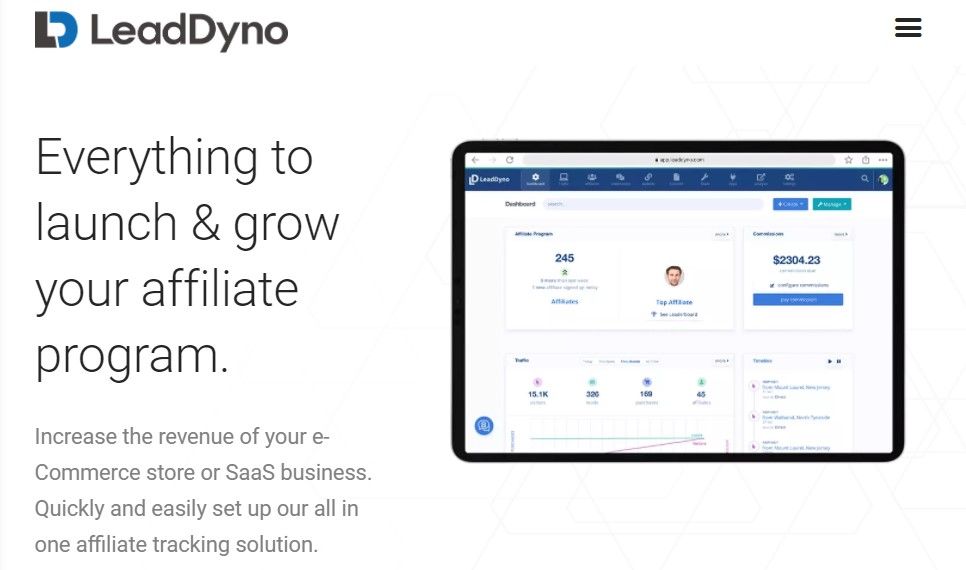 LeadDyno is an easy-to-use affiliate marketing tool that allows you to launch affiliate campaigns. You can connect with leading partners and influencers who are looking for products like yours.
Each of your new partners gets access to a customizable partner dashboard. You can provide them with all the information they need to promote your brand or products.
Pricing:
Trial – 30 days trial period
Starter – costs $49 per month
Biz Builder – costs $59 per month
Accelerator– costs $79 per month
Etsy on Sale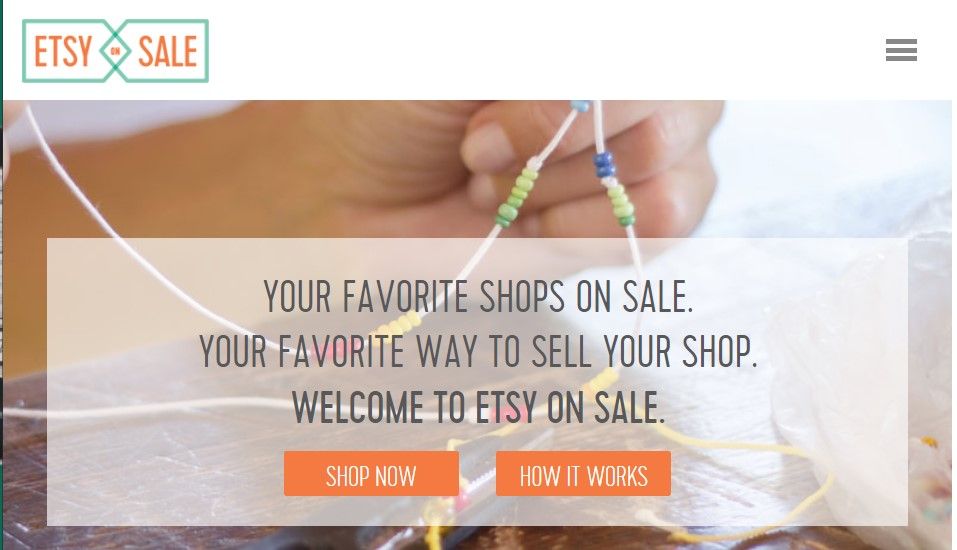 Etsy on Sale was the main assistant of sellers in conducting sales on Etsy (as the name of the service indicates). But after Etsy made its own sales, this functionality lost its relevance. But with the help of Etsy On Sale, you can also plan updates of listings (renew), edit all your tags at once, easily create automated sales events and make a backup of photos.
Pricing:
Etsy on Sale uses a credit system for use on all tools on the site. 1 credit = $1
1 sales event – costs 4 credits
1 bulk change tag – costs 1 credit
1 month auto renew – costs 5 credits
1 month photo backup and restore – costs 5 credits
Keyword.io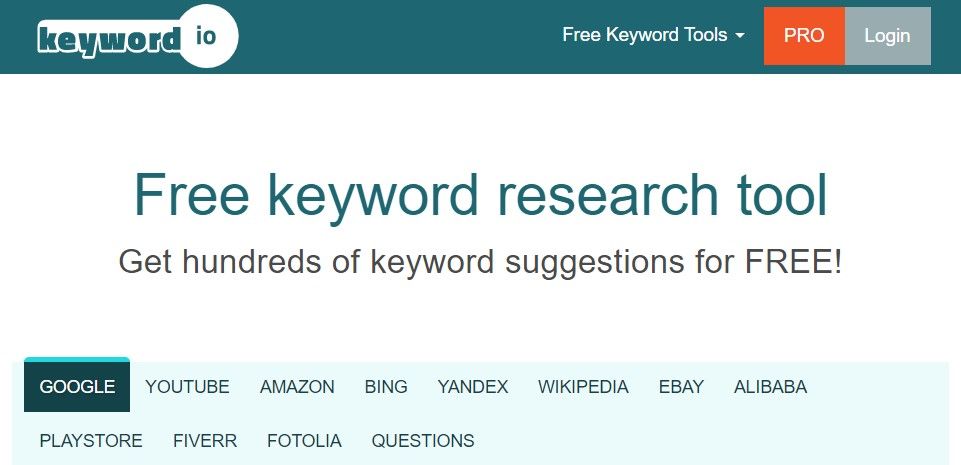 Keyword.io is the best alternative to the Google Ads Keyword Planner and keyword search tools.  Each search query is an expression of the needs, desires and interests of a particular person. Imagine what benefits your business could get if you could analyze search queries related to your business and adapt your product or service in such a way that it meets the real needs of your customers.
Pricing:
Free – costs $0 per month and you get essential tools to start
Personal – costs $29 per month
Pro – costs $49 per month
ecomdash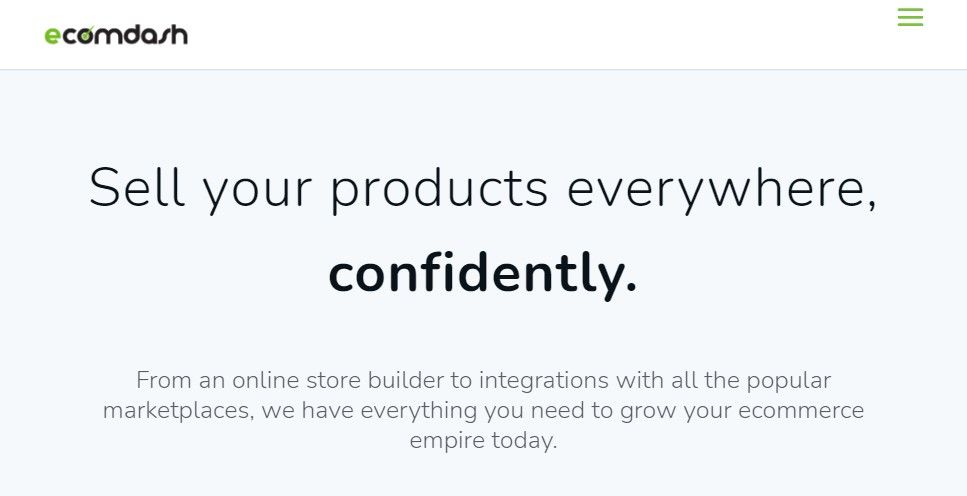 Ecomdash is the only tool that syncs all your inventory in real-time, so you can easily manage everything from one place.
Ecomdash cloud solution will simplify inventory management, synchronize your inventory in real-time and automate the execution of all your orders. In addition, it will help you develop your brand by providing you with tools for more effective interaction with customers.
Pricing:
Trial – 15 days trial period
Pro – plan starts from $25
tailwind
Tailwind app is a social media management platform for Pinterest and Instagram (helps you to promote your Etsy Account). If you regularly publish on these two platforms, you can take advantage of Tailwind for its powerful planning tools and additional features.
Pricing:
Free Forever – costs 0$ per month and you get essential tools to start
Pro – costs $9.99 per month
Advanced – costs $19.99 per month
Max – costs $39.99 per month
pickfu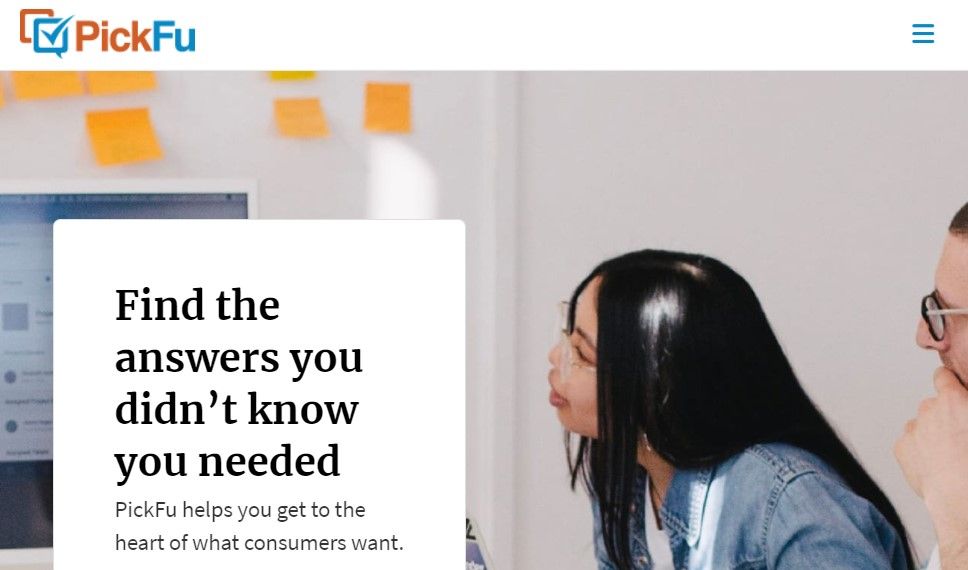 PickFu is an online platform that opens up wide opportunities for consumer research. In just a few minutes, you will be able to find out the opinions of hundreds of people who are most important for your business.
Pricing:
Free forever – costs $0 per month (plus the cost of polls)
Professional – costs $79 per month (plus the discounted costs of polls)
Team – costs $299 per month (plus even better pricing on polls)
Alura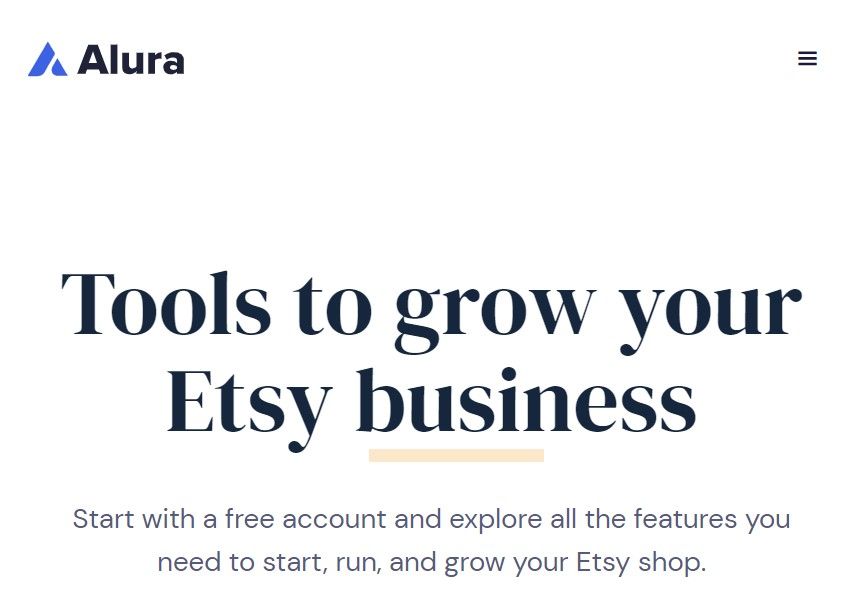 Alura is a universal platform for sales on Etsy. Set up your business for success with all the features you need to manage and scale your Etsy store. Alura has such features, as:
Product research
Optimization of the listing
Keyword research
Pricing:
Free – cost $0 per month and you get essential tools to start
Premium – costs $13,99 per month
Wisestamp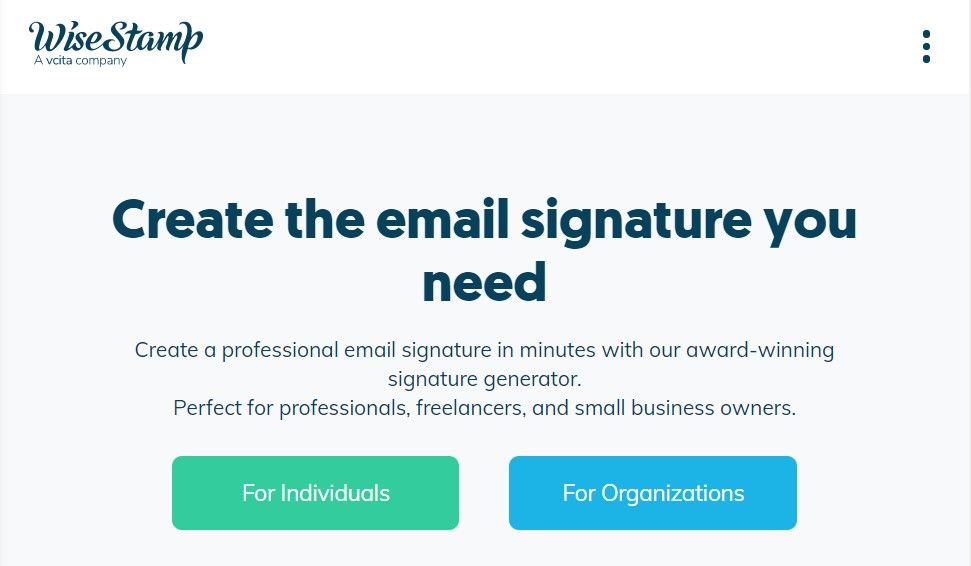 There are many ways to promote your Etsy store like reposts on social networks or buying ads. In addition, there are several simple and free options that will not require any effort from you. One of them is your signature in an e-mail letter.
Wisestamp is one of the best email creators on the internet currently available. This is a tool that you can use to easily create professional email signatures that will also improve your business reputation and profit.
Pricing:
Trial – 14-day trial, then costs $2.00 per user per month
Pro – costs $6 per month
Conclusion
We hope that this selection of Etsy tools will be useful to you to grow your Etsy store and your registered company in the UK.
If you use some service or application that is not on the list – tell us about it in the comments! It will also be great if you share your experience with us about the tools described in this article.