The Best Mind Mapping Software for Your Marketing Plan
Marketing is associated with brainstorming, planning, organization, drawing up a global strategy or an action plan. Such tasks require non-standard thinking and keeping a ton of information in your head. Mental maps can help you.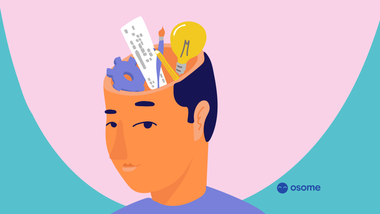 Marketing is largely intellectual work, which is associated with brainstorming, planning, organization, drawing up a global strategy or a local action plan. Such tasks require non-standard thinking and the ability to keep a ton of information in your head. But there is something that can make the process easier. And these are mental maps.
A mental map is a technique for visualizing information. Usually in the center of the mental map is a key image (for example, sales), from which the derivatives diverge (sales funnel, customer path map, scripts and other documents and processes).
The mental map begins with high-level ideas that are systematically decomposed into smaller and smaller components. This approach allows you to capture and process information more efficiently.
This tool is useful when you generate or develop new ideas; present and explain concepts to an audience; plan a content strategy or a general marketing strategy for a business. The advantage of smart cards is that they help both to structure the workflow and unleash the creative potential of the team in creative tasks. Therefore, this tool is equally useful for strategic marketers, copywriters, and CRO specialists.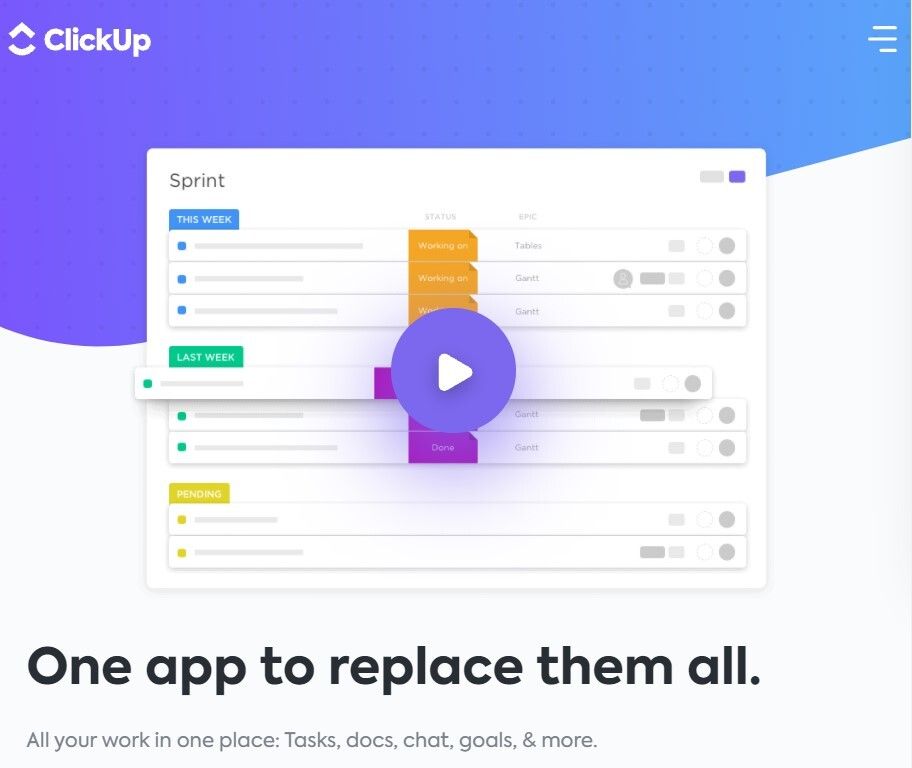 ClickUp allows you to draw relationships between projects and tasks, visualize workflows and the structure of projects or tasks, and easily create and manage tasks directly from the visual roadmap.
The service combines quite a lot of functionality – from task manager to creating Gantt charts. Each function separately, including the mind mapper, is quite easy to use and understand. An extensive database of open webinars in English will facilitate the study of the toolkit even more.
Create powerful free-form diagrams, use nodes as reference points for the work that needs to be done, and then convert nodes into tasks. Users can create and link tasks in the  mind map by simply dragging and dropping. You can share your mind maps with the team and others for real-time co-working.
Pricing
Free forever plan costs $0 per month (Best for personal use).
Unlimited plan costs $9 per month (per person).
Business plan costs $19 per month (per person).
Business plus plan costs $29 per month (per person).
Enterprise plan requires contacting ClickUp team for details.
Mindmeister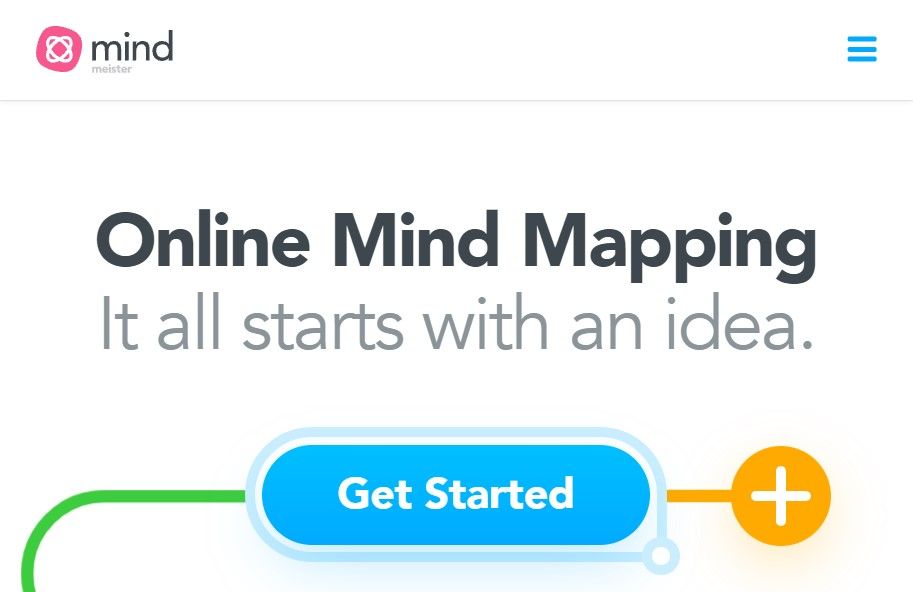 MindMeister is an online mental map editor that allows you to structure information and form ideas in an individual or team mode. The service allows you to make presentations, as well as combine diagrams with work tasks in the MeisterTask application. The program is available as a web service and native mobile app for iOS and Android.
The mind map editor can be used in various business areas for strategic planning, brainstorming, presentation design, and joint project management. The tool will be useful for representatives of creative professions – designers, copywriters, writers, bloggers.
With the help of an online mind mapping application, you can create and edit mental maps using ready-made templates from the library and personalizing them using built-in tools. The program allows you to download attachments from Google Drive and Dropbox, add media files and links, view the history of changes, integrate the schemes with the MeisterTask task management service.
Pricing
Basin plan costs $0 per month ( up to 3 mind maps).
Personal plan costs $4.99 per month.
Pro plan costs $8.25 per month.
Business plan costs $12.49 per month.
Mindgenius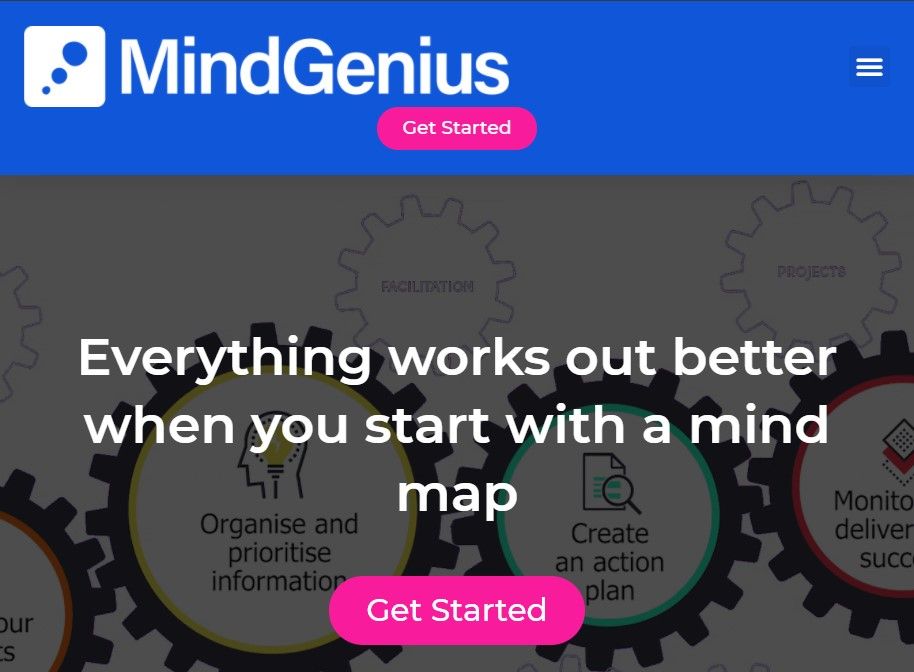 MindGenius is a practical project management tool designed for users seeking to increase personal, team and organizational effectiveness. MindGenius helps you easily collect and visualize information, as well as seamlessly transform ideas into actionable project plans and tasks. MindGenius integrates with Microsoft Office, Outlook and Project, expanding and complementing the tools you already use every day.
MindGenius has all of the main functions, including the formatting parameters of the smart card, filters, export, adding images/icons/files, comments to nodes and others.
Pricing
MindGenius Online Subscription costs $16.5 per month.
Mindgenius 20 Subscription costs $192 for the first year and $67.20 for year two onwards.
MindGenius Perpetual one-time cost is $307.2.
Miro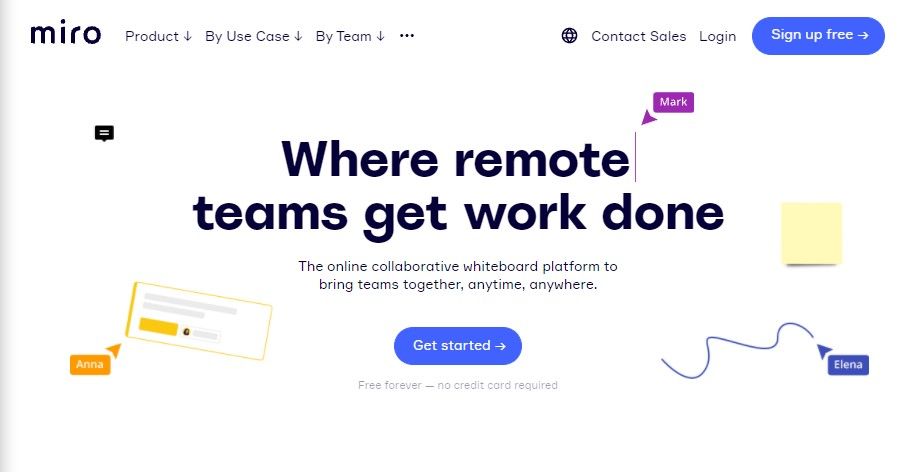 Miro is an online co-working platform with a whiteboard for joining a team at any time and from any device. It is suitable for freelancers, agencies, small and large companies and for individual use. Here you can create mind maps, plan and discuss tasks and visualize complex projects based on templates or individual design. The main advantages: from 3 to an unlimited number of editable boards, unlimited number of viewers and editors, access control, multiple export formats, kanban boards.
Pricing
Free plan costs $0 per month ( unlimited team members)
Team plan costs $10 per month (per person)
Business plan costs $20 per month (per person)
Enterprise plan has a custom costing, contact the Miro team for details
Milanote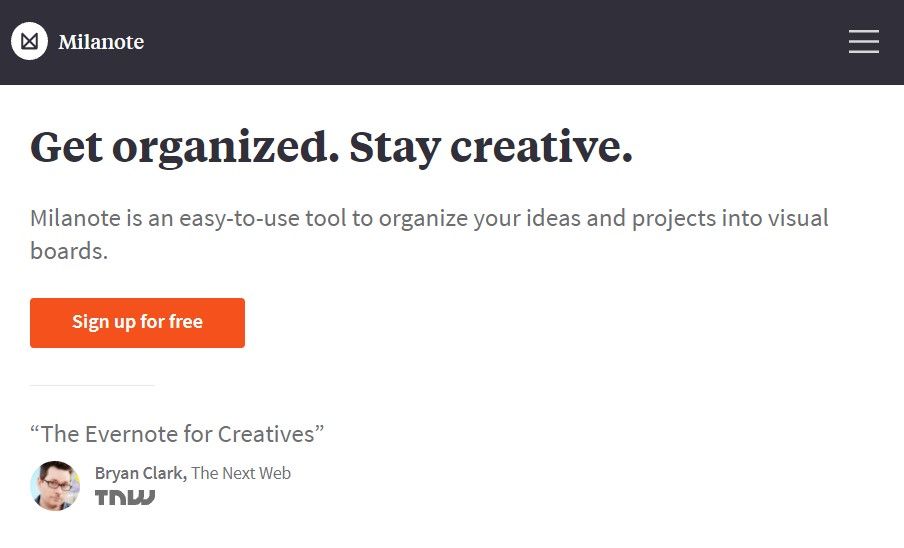 Milanote is another service for creating mental maps focused on visual content. It is convenient to make multimedia cards with it. Pictures and videos can be embedded directly into the diagram and conveniently placed. You can also link cards with each other. The service is suitable for teamwork.
Milanote works on the principle of a regular whiteboard, where you can draw, erase, attach and brainstorm with the whole team.
It is supported on Mac OS, iOS, Android, Windows and as an extension for Google Chrome and Safari.
Pricing
The free plan costs $0 per month.
Pay per person plan costs $12.50 per month (per person).
Upgrade your team plan costs $49 per month for 10 people and $99 per month for 50 people.
SmartDraw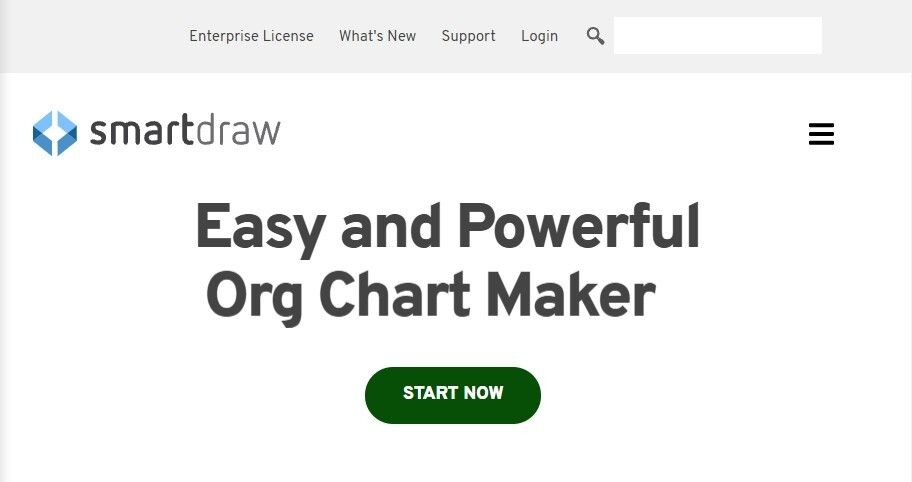 SmartDraw is a multilingual editor for drawing diagrams and schemes, which is positioned by developers as a universal analogue of Microsoft Visio. The advantage of the application is its cross-platform nature – the software can be used online or installed on a Windows or macOS computer. The web service is fully compatible with the desktop version. The program allows you to export and import diagrams to/from Visio, as well as send ready-made documents to popular services such as Google Drive, Jira and Trello.
In the editor, you can find more than 70 schema templates for various fields of activity, including business, software development companies, education, design, medicine and engineering. Thanks to the support of the joint mode of operation, the functionality of the program will be useful for companies with remote employees.
Pricing
Individual plan costs $9.95 per month
Team plan costs $5.95 per month (per person)
Enterprise plan costs $2,995 per year
Lucidchart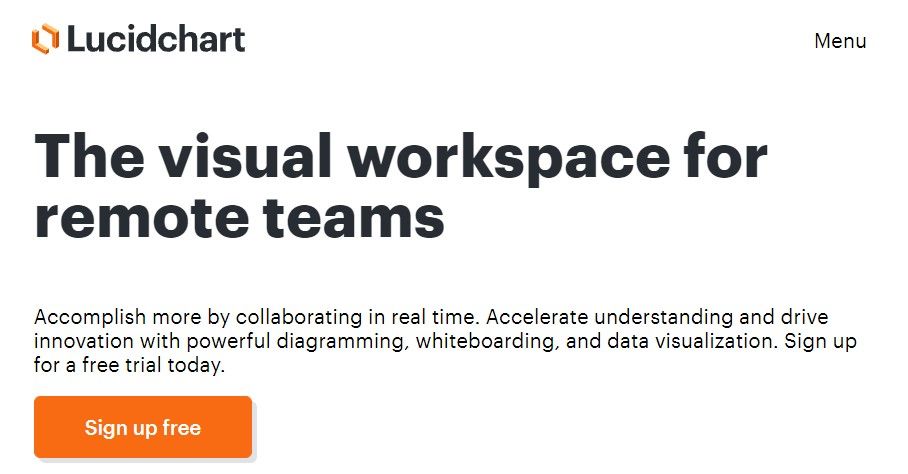 Lucidchart is a web diagram creation tool that simplifies the process of drawing diagrams and schemes. The application provides samples and examples of flowcharts, UML models, ER models and business process models, wireframes/layouts, system diagrams, organizational charts, communication diagrams and websites.
LucidChart is good for creating so-called flowcharts, which have well-organized symmetrical branching. It includes all the elements necessary to create a mind map, but also allows you to rework and refine your ideas into an organized and detailed flowchart.
Lucidchart allows you to work together with an unlimited number of colleagues and friends in real-time, changes are synchronized instantly — this is an option for working in a team or with clients. It has such features, as UML, data binding. AWS import, sales map, Visio import and export.
Pricing
The free plan costs $0 per month.
Individual plan costs $7.95 per month.
Team plan costs $9 per month (per person, 3 user minimum).
Enterprise plan has a custom costing, contact the Lucidchart team for details.
XMind
XMind is a commercial program designed to conduct brainstorms and compile so-called mind maps. The utility allows you to quickly add an idea that has arisen, combine various projects into one easy-to-understand diagram that you can view and edit together with colleagues. The program supports various types of information representation: regular tables, logical or tree-type diagrams, mind maps and causal diagrams. XMind is used for time management tasks, for working at meetings, as well as for managing tasks and ideas.
The program has a large number of improved fonts and themes that allow you to quickly create professional and beautiful mind maps.
Pricing
Free trial Desktop version.
Team plan costs $39.99 per 6 months (per person).
NPOs, NGOs, Government plan has a custom costing, contact the XMind team for details.
Enterprise plan has a custom costing, contact the XMind team for details.
Wisemapping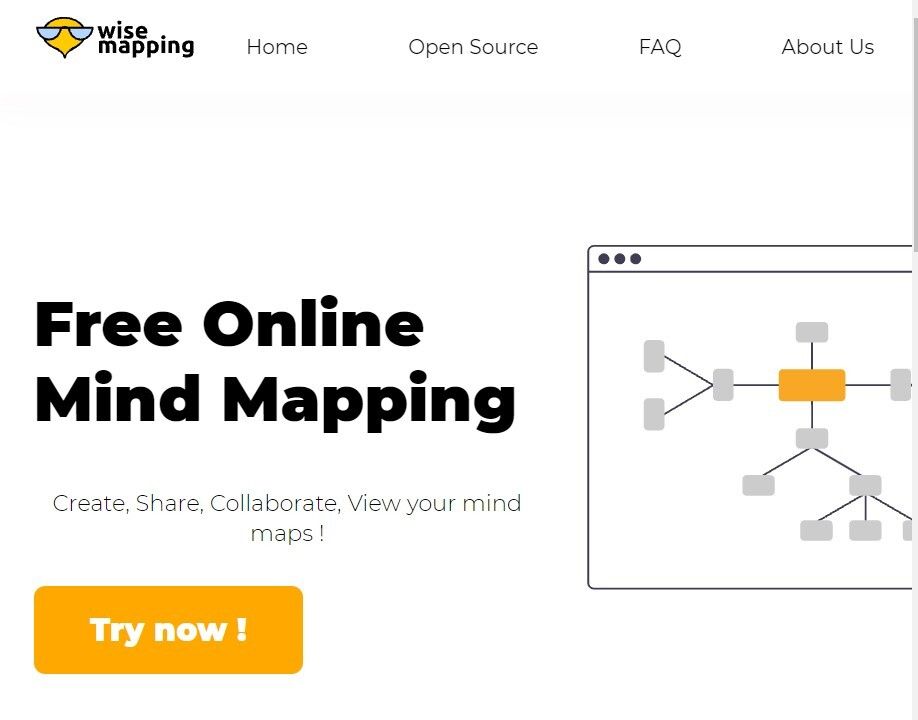 The WiseMapping program is a free online application for creating mind maps running on open HTML5 code. The program can be used directly on the developers' website, or you can download the open-source code of the program and install it on your own web server. The application has a full set of functions for working with smart card technology.
Just a couple of clicks are enough to add the map to the site page. There is an import and export to FreeMind. You can use the access settings function to view or edit the map. You can invite a user or transfer rights to him by e-mail.
Pricing
Wisemapping is a free mind mapping solution.
Bubbl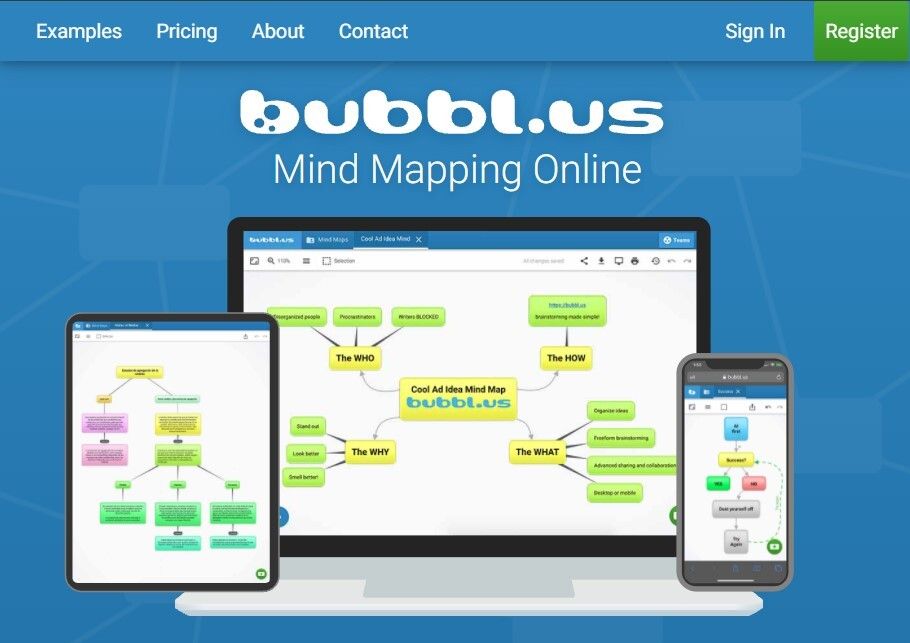 Bubbl is a tool for creating mental maps using various data. The service helps to organize ideas, especially during co-working. The application is available in the browser from any device and does not require the installation of additional programs, and you can use it even without registration.
The platform is useful for both private and collective use. Its functionality helps to organize thoughts and notes on various topics, form plans, strategies and hierarchies, and organize events. The program will be useful for managers and specialists in various fields, students, freelancers, as well as for home use.
Pricing
Basic plan costs $0 per month ( up to 3 mind maps).
Premium plan costs $6 per month.
Team plan starts from $18 per month (3 persons) up to $165 per month (50 users).
Conclusion
Creating mind maps is such a personal activity. The way your brain works will determine which tool is best for you. Are you sitting at your desk during a brainstorming session, or do the best ideas come to you when you're on the go? Do you think sequentially or do ideas come to you randomly? Do you like to brainstorm together with a team or on your own? Think about all these questions and try a free trial version of each of these services before choosing.