Ecommerce Sales Dates in 2022 To Put in Your Calendar
It may be one thing to remember the important dates, but preparing for them is another ball game altogether. Set yourself up for success this year by planning out your sales and marketing initiatives around 2022's key retail calendar dates.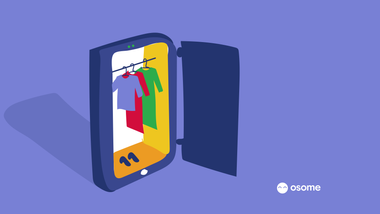 Looking to achieve your sales targets this year? Since the start of the coronavirus pandemic, ecommerce has been experiencing accelerated growth. However, this also means that the competition is intensified, with a major event happening every month and new players joining the game. Set yourself apart from the competition and harness the surge in ecommerce to your advantage by keeping track of the upcoming dates and events.
If you're looking for experts to take over your accounting in your online shop, talk to us! Here are the key dates you should know of, so you can plan your marketing activities in advance and boost sales.
January: A Fresh Start
As we enter a new year, shoppers are constantly on the lookout for avenues to spend their Christmas savings and gift cards on. This makes January one of the most favourable months for ecommerce business owners and consumers alike. Post-holiday sales provide an incentive for savvy consumers to splurge on, and can expose your brand to a new group of target audience.
Additionally, January calls for new year's resolutions. Fun occasions such as Dry January and Veganuary allow you to offer products that help consumers hit their goals -- just in time for a decadent Chocolate Cake Day at the end of the month.
1st January – New Year's Day
1st – 31st January – Dry January
1st – 31st January – Veganuary
1st – 31st January – Ginuary
6th January – National Shortbread Day
16th January – Hot & Spicy Food Day
17th January – Blue Monday
23rd January – Sticky Toffee Pudding Day
25th January – Burn's Day
26th January – Australia Day
27th January – Chocolate Cake Day
30th January – National Croissant Day
February: The Month of Love
Revel in the month of love and give your shoppers an excuse to splurge on themselves or a loved one. February consists of a number of key dates, but Valentine's Day is arguably the most important one for ecommerce businesses. This occasion provides a golden opportunity to capitalise on couples, or for the singles to practise self-love.
Other than love, you can also let your creativity roam, with interesting events such as Yorkshire Pudding Day and National Pizza Day.
1st February – Chinese New Year (Lunar New Year) Tiger
1st – 28th February – LGBT History Month
2nd February – Frozen Yoghurt Day
5th February – World Nutella Day
5th February – Six Nations Championship
6th February – Yorkshire Pudding Day
9th February – National Pizza Day
10th February – World Pulses Day
13th February – Galentine's Day
13th February – Tortellini Day
14th February – Valentine's Day
17th February – Random Acts of Kindness Day
20th February – Love Your Pet Day
27th February – National Strawberry Day
March: Warmer Days Ahead
Goodbye winter, hello spring! Welcome warmer days ahead and a change of mood with new sales opportunities. With occasions such as St Patrick's Day coming up, consider incorporating a touch of (green) colour to your marketing collateral to celebrate the month of newfound optimism.
1st March – Shrove Tuesday
1st March – St David's Day
1st March – Pancake Day
2nd March – Ash Wednesday
3rd March – World Book Day
7th – 13th March – British Pie Week
8th March – International Women's Day
10th March – Popcorn Lovers Day
13th March – British Academy of Film and Television Arts (BAFTA's)
17th March – St. Patrick's Day
18th March – Red Nose Day
18th – 19th March – Holi
20th March – First Day of Spring
20th March – International Day of Happiness
25th March – International Waffle Day
27th March – British Summer Time (BST) starts
27th March – Mother's Day
27th March – International Whiskey Day
April: Sweet Temptations
With Easter bunnies hopping around, take your marketing game to the next level by offering shoppers some sweet temptations in the form of sales and discounts. If a little bit of light-hearted fun is on-brand for your business, reveal your mischevious side for your shoppers to indulge in, in the spirit of April Fool's Day. Last but not least, with sustainability becoming a huge ecommerce trend, remember to make use of Earth Day as a way to promote your brand's eco-friendliness.
Businesses that incorporate sustainable practices will be able to build trust with consumers and drive business growth in the long run.
1st April – Sourdough Bread Day
1st April – April Fool's Day
3rd April – Ramadan Start
4th April – International Carrot Day
10th April – Siblings Day
11th April – National Pet Day
11th April – Cheese Fondue Day
15th April – Good Friday
16th April – Day of the Mushroom
16th April – National Eggs Benedict Day
17th April – Easter Sunday
18th April – Easter Monday
19th April – Bicycle Day
21st April – National Tea Day
22nd April – Earth Day
23rd April – World Book Day
23rd April – St George's Day
May: Wedding Bells Are Ringing
With temperatures rising to a comfortable 20-degree mark, get ready to welcome summer. This is also when the wedding season begins, with consumers constantly keeping a lookout for wedding gifts, accessories, clothes, or even travel accomodation for a destination wedding.
1st May – End of Ramadan
1st May – Labour Day
2nd May – May Day
4th May – Star Wars Day
5th May – Cinco de Mayo
11th May – National Eat What You Want Day
13th May – World Cocktail Day
13th May – International Hummus Day
16th – 22nd May – National Vegetarian Week
16th May – International Day of Light
17th May – World Baking Day
17th May – National Walnut Day
20th May – World Bee Day
24th – 28th May – Chelsea Flower Show
28th May – International Hamburger Day
29th May – National Biscuit Day
30th May – 5th June – National BBQ Week
31st May – Spring Bank Holiday
June: Beginning of Summer
The middle of the year is a busy period, with many ecommerce players launching pre-summer sales to make way for new stock. Additionally, occasions such as Father's Day present great gifting opportunities for you to attract an audience and boost sales. With June being Pride Month, you can also consider giving back to society by sponsoring your local pride community.
1st - 30th June – Pride Month
1st June – World Milk Day
1st June – Global Day of Parents
2nd June – Spring Bank Holiday
3rd June – Her Majesty The Queen's Platinum Jubilee
3rd June – National Fish & Chips Day
3rd June – Platinum Jubilee Bank Holiday
3rd June – National Doughnut Day
4th June – National Cheese Day
5th June – International Pineapple Day
8th June – Best Friends Day
10th – 12th June – Download Festival
11th June – World Gin Day
12th June – International Falafel Day
15th June – National Beer Day
16th June – World Tapas Day
18th June – International Sushi Day
19th – 27th June – National Picnic Week
19th June – Father's Day
21st June – International Day of Yoga
21st June – Summer Solstice
22nd June – National Selfie Day
22nd – 26th June – Glastonbury Festival
25th June – Midsummer's Day
26th June –  Armed Forces Day
27th June – 10th July – Wimbledon Championship dates
July: Recovery Month
July is a notoriously slow month for ecommerce, but there are still key retail dates to revolve your marketing efforts around. Take this lull to restock your inventory and plan for the upcoming back-to-school season. Additionally, pay attention to Amazon Prime day - a date you'd want to participate in, regardless of whether your business sells on Amazon or not.
6th July – National Fried Chicken Day
6th – 31st July – Women's Euros 2021
7th July – World Chocolate Day
9th July – Eid al-Adha begins
13th July – International French Fry Day
16th July – National Cherry Day
17th July – World Emoji Day
25th July – School Holidays (differs per school)
26th July – Back to School (ends early September)
29th July – International Chicken Wing Day
30th July – International Cheesecake Day
30th July – Islamic New Year
30th July – International Day of Friendship
31st July – National Avocado Day
TBC – Amazon Prime Day
August: Bid Farewell to Summer
As we approach the last of summer, this is your final chance to get rid of seasonal old stocks and start planning for your upcoming Autumn campaign. Most students also have to head back to school in early September, so students and parents alike will definitely be doing their back-to-school shopping in August and gearing up for colder weather ahead.
1st August – National Girlfriend Day
1st August – Summer Bank Holiday (Scotland)
5th August – International Beer Day
8th August – International Cat Day
9th August – Book Lovers Day
10th August – National Lazy Day
13th August – National Prosecco Day
16th August – National Rum Day
19th August – World Photography Day
23rd – 25th August – Reading Festival
25th August – National Burger Day
26th August – National Dog Day
28th – 30th August – Notting Hill Carnival
29th August – Summer Bank Holiday
September: Welcome Autumn
Summer fun is coming to an end, with the leaves changing colours as autumn approaches. With many consumers returning to the United Kingdom refreshed from a summer holiday, this is the perfect time to offer discounts and promotions. The brand new school year ahead also provides the ideal opportunity for you to entice shoppers.
1st – 30th September – Sourdough September
1st September – Autumn Begins
1st September – Love Lamb Week
1st September – National Tofu Day
3rd September – International Bacon Day
5th September – Cheese Pizza Day
5th September – Back to School (differs per school)
6th September – Read a Book Day
7th September – World Salami Day
12th September – National Blackberry Day
12th September – National Chocolate Milkshake Day
13th September – International Chocolate Day
17th September – 3rd October – Oktoberfest
20th September – Pepperoni Pizza Day
27th September – World Tourism Day
October: Spooky Season
Shake off the cobwebs and enter the month of pumpkin spice lattes. October offers several interesting retail events for ecommerce businesses. Take advantage of the autumn season — with more consumers staying indoors, offer some effective discounts on seasonal products, or make use of occasions such as International Coffee Day to incorporate some coffee samples to your customers' orders. Spooky-themed items will also be welcomed this season.
1st October – International Coffee Day
1st October – World Vegetarian Day
1st – 31st October – Black History Month
1st – 31st October – Breast Cancer Awareness Month
1st – 31st October – Go Sober for October (Stopober)
4th October – National Taco Day
9th October – International Beer and Pizza Day
10th October – World Porridge Day
10th October – World Mental Health Day
14th October – World Egg Day
14th October – National Desserts Day
16th October – World Food Day
19th October – International Gin & Tonic Day
20th October – International Chefs Day
22nd October – National Nut Day
25th October – World Pasta Day
26th October – National Pumpkin Day
29th October – National Cat Day
30th October – BST ends
31st October – Halloween
November: Hectic Season
November is the month that most ecommerce business owners both love and hate. With exciting events such as Black Friday and Cyber Monday, no other month is as chaotic as November. Make sure your business is well equipped for the upcoming sales by restocking early and making sure your sales activities are updated. Additionally, ensure that your hosting provider offers good uptime — the last thing you want would be to have your website crashing, losing out on generating sales revenue. Here are the 10 best hosting providers we recommend.
1st – 30th November – Movember (Men's Health Awareness Month)
1st November – World Vegan Day
3rd November – World Sandwich Day
5th November – Guy Fawkes Night
8th November – Cappuccino Day
11th November – Remembrance Day
13th November – Remembrance Sunday
25th November – Black Friday
28th November – Cyber Monday
30th November – St Andrew's Day
December: Christmas and Holiday Season
December is no doubt another busy shopping season of the year for most ecommerce businesses. As winter officially starts, this is your last chance to hit your sales target as shoppers frantically search for Christmas gifts to treat themselves or a loved one.
To make the gift hunting process easier, you could categorise your products into different price ranges, such as gifts under $50 etc. Customised items and Christmas baskets are also popular gifting items.
2nd December – English Breakfast Day
4th December – National Cookie Day
5th December – Pigs in Blankets Day
11th December – Christmas Jumper Day
21st December – Winter Solstice
24th December – Christmas Eve
25th December – Christmas Day
26th December – Boxing Day
28th December – Bank Holiday
31st December – New Year's Eve
Summing up
It is never too early to start planning your ecommerce activities and campaigns for the year. Here's a top tip: since Q4 is always filled with big sales events including Black Friday, Cyber Monday and Christmas, you may wish to focus most of your marketing efforts towards the end of the year. However, that's not a free pass to sit back and not plan any marketing activities for the first three quarters of the year. Instead, consider laying out your campaigns consistently across the year, but channel more budget for the year-end activities. After all, every month counts and can rake in potential sales.
Need extra help?
We know how busy things can get, with important dates coming up every single month. However, it's still important to take care of the paperwork and remain compliant with the law. Fret not – simply leave it to us at Osome, and concentrate on your marketing strategies.
Free yourself from the admin work and let us handle your company's accounting, taxes and reports. Amazon statements have 150+ types of charges. Facebook sales run on Shopify. Stripe dumps receipts from your website in a different format altogether. Every line demands a different VAT at home and abroad. Don't worry, we handle them all so you don't have to. We take over paperwork, cross-check data, and submit your annual reports neatly. You will also have advice from experienced Chartered Accountants to help pay tax smartly and respond in a swift manner.
Choose the plan that works for you, with our accounting packages that come as they are at no extra charges. Chat with us now!
Important Dates at a Glance
January
February
March
April

1 – New Year's Day

1-31 – Dry January

1-31 – Veganuary

1-31 – Ginuary

6 – National Shortbread Day

16 – Hot & Spicy Food Day

17 – Blue Monday

23 – Sticky Toffee Pudding Day

25 – Burn's Day

26 – Australia Day

27 – Chocolate Cake Day

30 – National Croissant Day

1 – Chinese New Year

1-28 – LGBT History Month

2 – Frozen Yoghurt Day

5 – World Nutella Day

5 – Six Nations Championship

6 – Yorkshire Pudding Day

9 – National Pizza Day

10 – World Pulses Day

13 – Galentine's Day

13 – Tortellini Day

14 – Valentine's Day

17 – Random Acts of Kindness Day

20 – Love Your Pet Day

27 – National Strawberry Day

1 – Shrove Tuesday

1 – St David's Day

1 – Pancake Day

2 – Ash Wednesday

3 – World Book Day

7-13 – British Pie Week

8 – International Women's Day

10 – Popcorn Lovers Day

13 – British Academy of Film and Television Arts (BAFTA's)

17 – St. Patrick's Day

18– Red Nose Day

18-19 – Holi

20 – First Day of Spring

20 – International Day of Happiness

25 – International Waffle Day

27 – BST starts

27 – Mother's Day

27 – International Whiskey Day

1 – Sourdough Bread Day

1 – April Fool's Day

3 – Ramadan Start

4 – International Carrot Day

10 – Siblings Day

11 – National Pet Day

11 – Cheese Fondue Day

15 – Good Friday

16 – Day of the Mushroom

16 – National Eggs Benedict Day

17 – Easter Sunday

18 – Easter Monday

19 – Bicycle Day

21 – National Tea Day

22 – Earth Day

23 – World Book Day

23 – St George's Day

May
June
July
August

1 – End of Ramadan

1 – Labour Day

2 – May Day

4 – Star Wars Day

5 – Cinco de Mayo

11 – National Eat What You Want Day

13 – World Cocktail Day

13 – International Hummus Day

16-22 – National Vegetarian Week

16 – International Day of Light

17 – World Baking Day

17 – National Walnut Day

20 – World Bee Day

24-28 – Chelsea Flower Show

28 – International Hamburger Day

29 – National Biscuit Day

30-5 Jun – National BBQ Week

31 – Spring Bank Holiday

1-30 – Pride Month

1 – World Milk Day

1 – Global Day of Parents

2 – Spring Bank Holiday

3 – Her Majesty The Queen's Platinum Jubilee

3 – National Fish & Chips Day

3 – Platinum Jubilee Bank Holiday

3 – National Doughnut Day

4 – National Cheese Day

5 – International Pineapple Day

8 – Best Friends Day

10-12 – Download Festival

11 – World Gin Day

12 – International Falafel Day

15 – National Beer Day

16 – World Tapas Day

18 – International Sushi Day

19 - 27 – National Picnic Week

19 – Father's Day

21 – International Day of Yoga

21 – Summer Solstice

22 – National Selfie Day

22 - 26– Glastonbury Festival

25 – Midsummer's Day

26 – Armed Forces Day

27-10 Jul– Wimbledon Championship dates

6 – National Fried Chicken Day

6-31 – Women's Euros 2021

7 – World Chocolate Day

9 – Eid al-Adha begins

13 – International French Fry Day

16 – National Cherry Day

17 – World Emoji Day

25 – School Holidays (differs per school)

26 – Back to School

29 – International Chicken Wing Day

30 – International Cheesecake Day

30 – Islamic New Year

30 – International Day of Friendship

31 – National Avocado Day

TBC – Amazon Prime Day

1 – National Girlfriend Day

1 – Summer Bank Holiday (Scotland)

5 – International Beer Day

8 – International Cat Day

9 – Book Lovers Day

10 – National Lazy Day

13 – National Prosecco Day

16 – National Rum Day

19 – World Photography Day

23-25 – Reading Festival

25 – National Burger Day

26 – National Dog Day

28-30 – Notting Hill Carnival

29 – Summer Bank Holiday

September
October
November
December

1-30 – Sourdough September

1 – Autumn Begins

1 – Love Lamb Week

1 – National Tofu Day

3 – International Bacon Day

5 – Cheese Pizza Day

5 – Back to School (differs per school)

6 – Read a Book Day

7 – World Salami Day

12 – National Blackberry Day

12 – National Chocolate Milkshake Day

13 – International Chocolate Day

17-3 Oct– Oktoberfest

20 – Pepperoni Pizza Day

27 – World Tourism Day

1 – International Coffee Day

1 – World Vegetarian Day

1-31 – Black History Month

1-31 – Breast Cancer Awareness Month

1-31– Go Sober for October (Stopober)

4 – National Taco Day

9 – International Beer and Pizza Day

10 – World Porridge Day

10 – World Mental Health Day

14 – World Egg Day

14 – National Desserts Day

16 – World Food Day

19 – International Gin & Tonic Day

20 – International Chefs Day

22 – National Nut Day

25 – World Pasta Day

26 – National Pumpkin Day

29 – National Cat Day

30 – BST ends

31 – Halloween

1-30 – Movember (Men's Health Awareness Month)

1 – World Vegan Day

3 – World Sandwich Day

5 – Guy Fawkes Night

8 – Cappuccino Day

11 – Remembrance Day

13 – Remembrance Sunday

25 – Black Friday

28 – Cyber Monday

30 – St Andrew's Day

2 – English Breakfast Day

4 – National Cookie Day

5 – Pigs in Blankets Day

11 – Christmas Jumper Day

21 – Winter Solstice

24 – Christmas Eve

25 – Christmas Day

26 – Boxing Day

28 – Bank Holiday

31 – New Year's Eve