6 Things I Wish I Knew Before Starting My Side Hustle
Osome shares the top tips from the recent webinar with two entrepreneurs in the ecommerce space, Zain Shah and Ben Alistor. We discussed knowing when it's time to take the leap, discovering which business is right for you, and what they wish they'd known before starting a side hustle.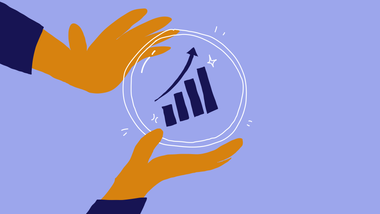 We were lucky enough to sit down with two ambitious entrepreneurs in the ecommerce space, Zain Shah and Ben Alistor. Here's what they had to say about all things side hustle, including, getting started, taking it full-time, and the tips they wish they'd known before they started.
In this article, we'll break down the main nuggets of wisdom they had to share — but be sure to watch the whole webinar to hear about their business journeys.
First, a Little Introduction
Zain started his ecommerce journey 11 years ago. In 2018, he sold his high street mobile phone store and took the leap, becoming a full-time ecommerce seller, with eBay being his main platform. Through his thriving Youtube channel, Zain teaches viewers how to achieve their goals by creating realistic passive income streams.
Ben also started his business journey in 2018, using Amazon FBA. His business took off just before the pandemic — which presented Ben with an opportunity to share his story on Youtube. After buying his own home, the rising costs of bills assured him that the next 40 years of a 9-5 job weren't for him. He wanted more. He wanted to escape the monotony. Ben's Money Mindset course gives everyone the tools they need to retire early, regardless of their financial journey.
When Do You Know It's Time To Take the Leap?
What could you achieve with the extra 40 hours?
Ben's decision to take the leap was, in part, a result of redundancy. After being let go from a job he wasn't passionate about, he was determined not to go through the same cycle. So he took his side hustle full-time.
Instead of focusing on the money that a full-time job brought in, he focused on what he could do if he devoted those extra 40 hours a week to his ecommerce business. The money he could make working for himself trumped the salary of his full-time job — and it also brought the future he wanted to have within reach.
If you can cover your bills, you're on the right track
Zain knew it was time to take his side hustle full-time when his side hustle covered his living costs. Using the money he made by selling his mobile phone store, Zain started to invest in small amounts of stock to sell. It all started as an experiment.
After investing the small sum of £35 into 20 pairs of headphones, Zain began to see what would be possible if he began to buy inexpensive electronics in bulk and sell them online for a profit. He sold each pair of headphones for £9.99 over the next few days. He knew he was in business.
What Type of Business Should I Start?
Ben recommends starting a business that aligns with the skillset you already have. If you're good at communicating with your customers and suppliers, make this the forefront of your business. If you're more creative, let this guide your business decisions. Take advantage of your talents. Ben and his partner, a graphic designer, teamed up to create an unrivalled customer experience on Amazon.
Don't be afraid to make mistakes and try something out. Your business journey will be as much about weeding out what doesn't work as it is about finding out what works, whether that's a product or a particular strategy. The road to success is paved with failure.
Focus on One Platform
Zain mentioned the importance of not being present everywhere when starting your journey. The likelihood is that you'll end up nowhere, and you'll dilute your offering. Zain started out on eBay and moved on to Amazon.
Ben, on the other hand, sells mainly on Amazon. He uses eBay to sell any products that have been returned and are still in good condition. That way, he can maintain a certain customer experience on his Amazon platform while making a profit on returned goods.
Zain and Ben see the importance of finding a platform that works for you. Try not to assume that because a selling platform or strategy works for most businesses, it will work for yours.
Remember to research the sellers you're sourcing your products from and the platforms you choose to sell those products on. This will also help you to find your niche. The top things to check for when finding a reliable supplier and platform are:
Their star rating
Their reviews
How long they've been selling on the platform for
How many sales they've made or how often they're selling
How the platforms handle disputes, and whether you're protected should anything go missing.
Beware of "Passions of the Day"
You know what they say, "if it sounds too good to be true, it probably is". You should probably give a wide berth to get-rich-quick side hustles like the volatile world of cryptocurrency and the empty promises of speech-to-text transcription companies that promise wild sums like $300 for an hour's work. Ben had experience with these schemes and realised that they were often empty promises set up to steal your time and data.
A sustainable side hustle is built around growth, and rarely overnight success. It'll take some time to make figures that impress both you and your accountant. With patience and steady growth, these monthly figures will come, and they'll keep on coming — outlasting the one-hit wonder-style success of a get-rich-quick method.
How To Create Content People Want To Watch
Don't take your customers' time or attention spans for granted. We're all busy and have better things to do than waste our time watching dull, uninformative videos. Remember to:
Watch your videos from your customers' point of view. If you were scrolling through your social media, would your brand's video make you stop and watch? Would you be left feeling like you'd learned something new or found a product or service that will serve you better?
Watch your competitors' content and critique it. What did you like about their content, and what didn't you like? Is there a way you can make your content and your message unique?
Don't be afraid to test and learn different content styles initially. You want to find a style that makes your brand stand out and identifiable before you've even put your logo on the screen.
Most importantly, don't be afraid to spice things up.
How To Find Your Niche
What's happening in the world?
When looking for what set his business apart, Ben began to look at the macro environment. He considered what was happening right now, during the pandemic. He identified that people were stuck at home, so fitness equipment sales would probably spike. He then realised that once people were allowed out of their homes again, they'd be jetting off on holiday. So he started investing in travel goods and items suited to beach holidays.
You could also take a seasonal approach to the products you sell. Garden games and sports equipment tend to sell better in the summer, whereas Christmas decorations aren't really flying off the shelves in July.
"Keep tinkering", Ben says; everyone can do it.
Approach product research like a problem solver, not an inventor
This point from Zain really hit home. You don't necessarily need to create a completely new product from scratch. Instead, think about the existing products and sell them with a better idea.
For example, two of Zain's best-selling products are his 2-metre and 5-metre iPhone charging cables. They solve a problem. They allow people without the luxury of a charging port right next to them to use their phones while laying in bed before they go to sleep and when they wake up. It's a simple idea, a simple solution, but one that's been a real money-maker for Zain.
Final Words of Wisdom
Don't let yourself be disheartened at the start. It'll take some time to reach your business and financial goals. Stay strong, stay consistent, and stay motivated.
You can always negotiate with your suppliers on price. The real profit comes by cutting costs with your suppliers rather than marking your products up excessively.
Anyone can do it. Everyone can be an entrepreneur if they want to be. Ben used to see entrepreneurs as lucky scammers with wealthy parents. Then his mindset changed, and he realised that wasn't the case. Everything changes when you make that first sale.
Save yourself time by outsourcing your accounting and bookkeeping. The initial investment can feel like too much to part with early on in your business journey, but you'll be shown ways to save money. Potentially more than you're spending. Get an accountant on board early.
Know who to turn to for support and leverage the expertise of those around you. You don't need to go through your business journey alone — and you'll be more successful by taking on board the advice of those in the know. Seek advice from those that know your business, like an accountant that specialises in ecommerce.
Let Osome take a load off
We'll take care of your financial admin, and offer you all the advice you'll ever need. Focus your time and energy on growing your business, and we'll be beside you every step of the way.