Quarterly Accounting Desperation
Both Dale and Charlie had run businesses in their spare time before, so they knew just how much of a burden accounting and bookkeeping can be for small business owners.
We battled with colossal spreadsheets and 'old school' accountants every quarter, desperately trying to get the accounts in on time, which stopped us from developing the businesses further and helping customers.

Dale Comley and Charlie Low,Founders & CEOs, Climbingvan
"To achieve our work-life balance goal and to grow our business, we knew from the outset we needed to concentrate on the things we are really good at and leave the accountancy to the experts!"
Working Smarter
Luckily, Dale and Charlie found Osome — and a new way of accounting/bookkeeping that replaced «old school accountants» with friendly experts, available to chat any time through the app.
"Osome replied to our enquiry immediately with robust answers and a friendly but professional attitude. The app was also a key draw to us — we were both guilty of losing receipts, so being able to upload these instantly saves us a lot of time and money!"
"The chat function is super useful; we spend far too much time trawling through emails, so it's really convenient that when we have an accounts question or are trying to remember the answer to VAT question, we can go to the Osome app and find it."
Outcome: "We Feel Like We Have a Permanent Member of staff but without the overheads"
Osome helped Climbingvan define the best structure to grow the business — saving hundreds of hours of paperwork, 2-3 days of people power, and £1,000 a month.
"As a self-funded start-up, having our own in-house (or in-van!) accountant wasn't viable, but now we have Osome a click away. On the app, we feel like we have a permanent member of staff but without the overheads (or extra person in the van)!"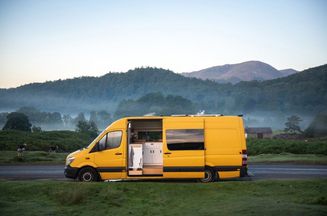 Free Yourself From Admin Drudgery and Focus on Your Business
If like Climbingvan, you want to save the time and stress of accounting work for your ecommerce business, Osome are here to help.
We connect to all your marketplaces to directly upload financial statements, then transform them into books, reports, and tax filings. Simply leave the administrative work to us so you can focus on more important tasks. Get started today.