Requirements for the Registration of a Hong Kong Company Name
Registering a company name in Hong Kong involves vital steps. Check name availability via Companies Registry, ensuring it's unique. Prepare necessary documents like Articles of Association and engage experts for a smooth process. Your chosen name signifies your brand, so choose wisely!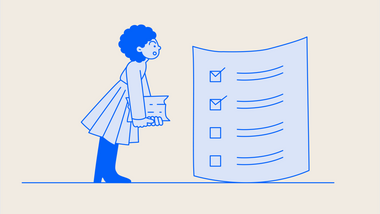 To register a company name in Hong Kong, there are specific boxes to tick. A smooth company name registration process means complying with relevant legal guidelines.
Are you confused about the nitty-gritty details and how to navigate through the convoluted process of company name registration?
Well, you've arrived at the right place. This article caters to all your inquiries, from the importance of a company name to avoiding common mishaps.
Importance of a Company Name in Hong Kong
Your company name is more than just a tag — it's your business's unique identity, a beacon drawing in customers and helping establish brand connections. It's the first impression of your business manifesto, so its significance can never be overstated.
In a bustling commercial hub like Hong Kong, your company name can set you apart from the dense competition. It can encapsulate your business philosophy, the services you offer, and the vision you uphold. Therefore, giving ample thought to its selection is not merely recommended; it's a prerequisite for success.
Hong Kong, known for its vibrant business ecosystem, is a melting pot of entrepreneurial energy. Its strategic location, robust legal system, and favourable tax policies have become a magnet for businesses worldwide. As a result, the competition in its corporate landscape is fierce, with company incorporation in Hong Kong numbers rising constantly.
When it comes to standing out in such a competitive environment, a compelling company name plays a crucial role. It is a powerful tool to differentiate your business from others, capturing attention and piquing curiosity. A well-crafted name can evoke emotions, convey professionalism, and create a lasting impression in the minds of potential customers.
Choosing the right company name is not a task to be taken lightly. It requires careful consideration of various factors, including cultural sensitivities, linguistic nuances, and target audience preferences. Hong Kong's diverse population, comprising both locals and expatriates, adds an additional layer of complexity to the naming process.
One approach to creating a memorable company name is incorporating elements reflecting Hong Kong's unique identity. This could involve using Chinese characters or words that convey the city's rich history, cultural heritage, or geographical features. Doing so lets you establish a strong connection with the local community and tap into their sense of pride and belonging.
On the other hand, some businesses may opt for a more international appeal, aiming to attract a global audience. In this case, a company name that is easy to pronounce and remember across different languages can be advantageous. It allows for seamless communication and ensures your brand resonates with customers from diverse backgrounds.
Establishing your brand identity
Your company name is the foundation for your brand identity. It's your first impression on potential customers, partners, and investors. A well-thought-out name can communicate your business's values, products, or services, instantly capturing attention and generating interest.
Cultural considerations
Hong Kong is a diverse and multicultural city where various languages and cultures converge. When choosing a company name, consider how it resonates with different linguistic and cultural backgrounds. A respectful and easily understood name across cultures can enhance your company's appeal and reach.
Legal and trademark implications
Before settling on a company name, conducting thorough research is crucial to avoid legal and trademark issues. Your chosen name should not infringe on existing trademarks or intellectual property rights. Registering a trading name that violates these rights could lead to costly legal battles and rebranding efforts.
Steps to Choosing the Perfect Company Name
Now that we understand the importance of a unique and meaningful company name, let's dive into the process of conjuring up the perfect moniker for your brand.
Brainstorming creative and relevant names
First and foremost: when brainstorming for a company name, it is crucial to have a clear focus on relevance. Your name should capture the essence of your business and resonate with what your company stands for. Take the time to think about your brand's core values and mission, and let those ideas guide your brainstorming session. Consider how you want your company to be perceived by customers and what emotions or associations you want your name to evoke.
Conducting name availability research
Once you have a list of potential names, it's time to roll up your sleeves and conduct thorough research. This step is essential to ensure that another company does not already take the name you choose. You want to avoid finding yourself in legal trouble or risk customer confusion due to a name that is too similar to an existing brand. Utilise online databases, trademark registries, and search engines to check for any existing companies with similar names.
Ensuring domain name availability
Additionally, it is wise to search for domain availability to secure a matching website address for your business. In today's digital age, a strong online presence is essential. Before finalising your company name, check the availability of the corresponding domain name. Consistency between your company name and website domain enhances your brand's credibility and makes it easier for customers to find you online.
Registering Your Company Name in Hong Kong
With a shiny new company name in hand, it's time to make it official by registering it. Creating a Limited Liability Company in Hong Kong is one option for your business's structure. Registering your company name in Hong Kong involves several important steps that ensure the legal and regulatory authorities recognise your business.
Understanding the company name registration process
First, confirm that your chosen name aligns with the Hong Kong Company Name Guidelines, ensuring it's not offensive or misleading. This is an important step as the Hong Kong government has strict regulations to maintain company name integrity. The guidelines are designed to prevent confusion or deception among consumers and maintain a fair and transparent business environment.
It involves several steps to register a company name in Hong Kong. You must submit an application to the Companies Registry along with relevant documentation. The process may seem complex, but following the guidelines accurately is essential to avoid delays or rejection.
Necessary documentation
Finally, once you have confirmed the availability of your chosen name, you can proceed with your company formation in Hong Kong by submitting the necessary documents along with the registration fee to the Companies Registry. The required documents may include the completed application form, a copy of the company's Articles of Association, and a copy of the company's Memorandum of Association. It's essential to ensure that all the documents are filled out accurately and that you have included all the necessary information.
Working with a professional service
Navigating the registration process can be overwhelming, especially for small business owners. Consider working with a professional service specialising in company registration and obtaining a business registration certificate. These experts can guide you through the process, ensuring that all legal requirements are met, and help you secure the necessary documentation to operate your business smoothly within the legal framework of Hong Kong
Avoiding Common Mistakes
Navigating through the administrative maze of company name registration can be tricky, and often, entrepreneurs make some common mistakes.
Trademark infringement pitfalls
One of the most significant mistakes you can make is choosing a name that infringes on an existing trademark. Conduct thorough trademark searches to avoid legal disputes down the line. Consult legal experts if you're uncertain about the legal implications of your chosen name.
Cultural sensitivity blunders
Given Hong Kong's cultural diversity, choosing a name that doesn't inadvertently offend or alienate any group is crucial. Research the cultural connotations of words to ensure your chosen name is respectful and inclusive.
Future-proofing your company name
While your chosen name may fit your current business model, consider its flexibility for future expansion or diversification. A name that's too specific may limit your options down the line. Striking a balance between specificity and adaptability is key.
Conclusion
In conclusion, the importance of a well-considered and properly registered company name in the Hong Kong business scene cannot be overstated. Navigating the process can be daunting, but with careful research and planning, you can confidently position your company at the forefront of the local market.
Remember, your company name is your first step towards business success in Hong Kong, so give it the thought and attention it deserves.