Limited Liability Company in HK: Introduction
Modified: 11 September 2023
7 min read
Starting a Company

Limited Liability Company (LLC) is a type of business structure you can use in Hong Kong. Limited Liability Company creation helps protect shareholders because it's a separate legal entity to its owners. The structure is common in Hong Kong and relatively easy to set up.
In Hong Kong, LLCs need to be registered with the Companies Registry, which can be done online. This guide will help you understand whether an LLC is the right approach for you.
What Is a Limited Liability Company (LLC)
It's a business structure that protects its owners from liability. The creation of an LLC in Hong Kong creates a new legal entity that's separate from its owners.
However, it's worth noting that this protection can be compromised by director wrongdoing. Owners may also be asked to provide a personal guarantee, for example, if they take out a business loan, which creates personal liability.
What You Should Know About an LLC
Creating an LLC is fairly straightforward. Just like with other types of corporation entities you register with Hong Kong's Companies Registry (find out more about starting a business in Hong Kong).
In Hong Kong, the liability each shareholder has is limited by the contribution they have made to the registered capital: they only risk the money they have invested. This is different from a Sole Proprietorship or Partnership.
Unlike a Limited Company, profits are distributed to shareholders who declare them on their individual tax returns. This avoids double taxation, where the company pays taxes on profits before distributing them and then individual shareholders also pay tax on their income.
Advantages and Disadvantages of LLCs
When you're launching a startup in Hong Kong, it's important to understand the different types of proprietorship, so you can pick the type of corporation that's right for you. LLCs have some of the characteristics of Limited Companies and Partnerships.
The key advantages of a Limited Liability Company formation include limiting the personal liability owners face, positive public perception, easy transfer of proprietorship and tax advantages.
Disadvantages for Hong Kong-based entrepreneurs include the ability to go public (a Limited Company is the best structure if you hope to list on the stock market in the future), there is ongoing compliance and there may be complex winding-up procedures.
Get our free pre-incorporation checklist
A step-by-step checklist to get organised before incorporating your new business
Forming an LLC in Hong Kong
The choice of legal structure affects the ownership structure, taxation and your liability — it's important you understand the implications of choosing an LLC.
Once you have decided to form an LLP, you need to think about your company name, shareholder capital (who owns the business), define how it's run through your Articles of Association and submit your paperwork.
The next section of this guide walks you through these steps.
1

Reserve a Business Name
Coming up with a name is one of the most exciting parts about starting up. There's a few things you need to keep in mind in Hong Kong.
You can't pick a name that's already in Hong Kong's Registrar of Companies. Also, avoid using a name that might infringe on the intellectual property rights of another corporation or organisation, which could attract criminal or civil sanctions.
You can do a name search using the Cyber Search Centre or Company Search Mobile Service. Do an exact search and use traditional Chinese characters for the Chinese name. Next, you should look at the Trademark Register.
2

Decide the Shareholders and the Share Capital
Shareholders own part of the business. The amount that they own depends on the percentage of the total shares they have. In Hong Kong, you can have between one and 50 shareholders. These are normally made up of co-founders and investors.
The value of each share is normally decided by the volume of shares and the amount you invest. For example, you might decide to invest HK$10,000 and form with 100 shares, which means each share is worth HK$100. If someone in the partnership has 50 shares, they own half the business.
3

Obtain the Articles of Association
Articles of Association set out how Hong Kong-based LLCs are run. You need to include some basic information, including the name, objective and shareholdings.
Beyond those details, it's helpful to include features about how you will approach certain situations, such as a disagreement between directors. It's much easier to agree to these features in advance than to develop policies when an issue arises — you want this partnership to get started on a solid footing. Seek professional help if you are unsure what to include in your Articles.
You can opt to use Model Articles provided by Hong Kong's Companies Registry. This is a template that sets out the basic information needed. You can either adopt all of the provisions or modify them.
4

Register Your business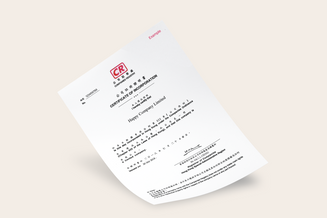 Company formation is completed through Hong Kong's Companies Registry. Once you have chosen your name and collated the information you need, you can register online through the e-Registry or by sending in an application in the post.
You will receive your Certificate of Incorporation and Business Registration Certificate when the formation is complete. Osome can help you register your company, taking care of the paperwork and making sure you're compliant with regulations in Hong Kong.
After this, the final step is to get any additional licences you need because of the type of business you're running.
Key Characteristics of an LLC
Registering a company is a critical first step in your journey to launching a company in Hong Kong. The choice of legal structure affects the ownership structure, taxation and your liability — it's important you understand the implications of choosing an LLC for your formation.
In Hong Kong, the main types are Sole Proprietorship, Partnerships and Limited Companies. It's important to find a balance between ease of formation and operation and functionality. Sole Proprietorship is simple to set up, but does not allow multiple shareholders. Limited Companies are more complex, but make it easy to sell shares.
The following five sections dig into the different aspects in more detail, which will help you decide if this is the right structure for you.
Flexibility Offered by LLCs
LLCs can easily issue or assign shares to new members. That means you will be able to raise money through investment.
Succession of proprietorship is easily possible in an LLC as new shareholders can be appointed. This is different to Sole Proprietorship, which ceases to exist when the sole proprietor passes away or decides to stop trading.
Separate Legal Identity
Launching an LLC creates a new legal entity. This means the corporation can take out financing, such as bank loans, and be liable for damages.
The shareholders are protected by this. For example, if a bank pursues an unpaid debt, they can only go after the assets owned by the LLC, which may be wound up. In this scenario, the owners' personal assets are safe.
It's worth noting that corporation owners may be asked to give personal guarantees. There are also some exceptions to the liability where directors have broken rules.
Business Owner Liability
In Hong Kong, LLCs offer some protection to shareholders' proprietorship. LLC formation creates a separate legal entity, which can borrow money, and have liability for wrongdoings and other actions. This entity is distinct from the shareholders, reducing their liability.
Again, this differs from Sole Proprietorships, which leave the owner liable for everything.
We cover more details about this and what it means for the risk you take on as an owner in the next section of this guide.
Ease of Raising Investment and Adding Shareholders
As mentioned above, it's possible to add new shareholders and shares easily within the structure. This means it's easy to expand by selling shares to raise investment or bringing in new directors.
In Hong Kong, the perception of LLCs is positive too, making conversations with potential customers and banks and building partnerships easier.
These benefits contrast with Sole Proprietorships, where you cannot add additional shareholders and the perception is that you're running a smaller, less professional organisation.
Bringing In New Management and Selling The Company
LLCs can exist in perpetuity. It's easy to add new shareholders when directors have to leave because they decide to step down or there's a death.
This is very different from Sole Proprietorship, which are formed by an individual and cease to exist if they decide to stop trading or pass away.
This is important for anyone that's considering selling or giving it to family members eventually.
Conclusion
LLCs offer founders a structure that's simple to set up and comes with the benefits needed to build a business.
You can easily add shareholders, giving you the potential to bring new directors onboard and raise investment. You have the opportunity to take out loans without personal liability. And, the public perception of LLCs is that they are trustworthy.
Expert company formation
We guide you through incorporation, advise you on a better setup and assist with licences if needed. We also offer our support beyond company registration as part of our subscription services.
FAQ
What are LLCs used for?

LLCs are a legal entity for company creation and operation. It's used by people who want to start a company, so they can legally establish themselves in Hong Kong. It allows for multiple shareholders in proprietorship and is well respected, making it ideal for people who want to grow.

How do I start an LLC in Hong Kong?

To launch a company in Hong Kong, you need to register with the Companies Registry. You can do this online or by post. You'll need to pick a name and make decisions about how you will operate (see our points above about setting up LLCs in Hong Kong in this guide).

Can you register an LLC in Hong Kong?

Yes – it's possible to register an LLC in Hong Kong. In fact, it's a very common organisational structure and is easy to set up: you can register one online. Formation agents like Osome can help you with the process, saving you time and making sure you are compliant.

How many directors are needed for a Limited Company?

You need at least one director to form a Limited Company in Hong Kong. You can have a maximum of 50. Both individuals and companies can own shares. The minimum paid-up share capital is HK$1, so you can register with one share worth HK$1 that you own. It's possible to convert a Sole Proprietorship to a Private Limited Company to expand your company's operations.
Ask another question
resources
More like this
Incorporation
Read
All You Need To Know To Start a Trading Company in Hong Kong
Start your journey in the dynamic world of trading companies in Hong Kong. From understanding the types of trading companies to the nuances of Hong Kong-China Free Trade Agreement, learn how to start a trading company in Hong Kong with Osome.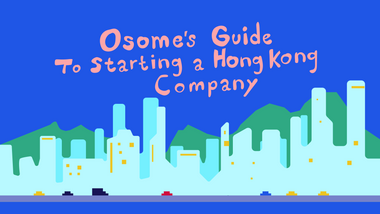 Better Business
Read
How To Set Up a Hawker Stall Business in Hong Kong
Discover the exciting journey of setting up a hawker stall in Hong Kong. From licensing and regulations to choosing the perfect location, learn all about maximising profitability and becoming part of this vibrant food culture. Start serving delicious dishes today!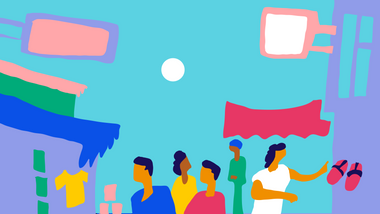 Incorporation
Read
How To Start a Real Estate Agency in Hong Kong
Dive into the dynamic world of Hong Kong's real estate with our comprehensive guide to starting your own agency. Unravel the licensing process, learn how to build a strong team, and understand the market dynamics. Turn your entrepreneurial dreams into reality!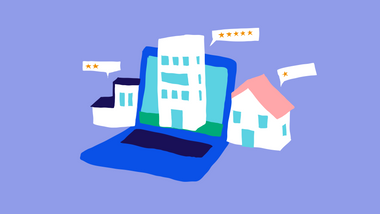 Explore