Traditional Banks vs. Neobanks: Whose Business Account Suits You Best
The so-called neobanks offer online banking, and they are affordable. So is opening a business account with a neobank a good idea? How is it different from turning to a regular bank? Let's find out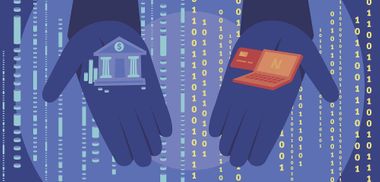 All around the world, FinTech startups coined neobanks are offering digital solutions to familiar banking products – app-based current accounts, prepaid debit cards, loans, and the like.
Don't know neobank's definition? We are here for you. In short, neobanks offer fully online web or app-based accounts (by the way, if you need someone to look after your accounts, we offer accounting and bookkeeping services in Hong Kong). Some have become fully licenced banks in their own right, and others partner with licenced banks to provide their solutions. In contrast with traditional banks, they do not have branches or branded ATMs.
So what is the use of turning to a neobank instead of a well-known giant with hundreds of branches? Read on to find out.
This article is brought to you by Neat, a Hong Kong FinTech company. Neat offers multi-currency business accounts to SMEs and startups, so these guys are in a great position to shed some light over neobanks.
Everything can be done online
Simply put, it's not always convenient to walk into a bank branch.
With a neobank, anything and everything that you would need to do – from account setup to transaction reports, international bank wires, and setting up payees – can be done online.
This is especially advantageous for people who don't normally reside in the country they're doing business in. For example, at Neat, a lot of our customers operate international businesses, and don't actually operate their companies from Hong Kong. So being able to open their account online, and manage everything from wherever they are, and whatever time of day suits them, is a huge advantage.
You can set up your account faster and easier
Going with a neobank means that the entire account opening process takes a fraction of the time you'd need to get an account in a brick and mortar bank.
With Neat, for example, online applications for business accounts take no longer than 15 minutes to complete. There are no in-person meetings, no paper documents to provide, and then, accounts can typically be opened within a week.
Neobanks have been built on modern frameworks which take advantage of new technologies that help automate and streamline account openings. That means that these FinTech companies can screen and onboard applicants more efficiently than banks, without cutting any corners on rigorous compliance and regulatory requirements.
Banks, on the other hand, are still running on legacy processes. On average, business bank account openings can take a couple weeks, and even a couple months depending on the bank.
That's not to mention that in some places, like Hong Kong for example, SMEs and startups constantly have their bank account applications rejected, as the incumbent banks aren't keen to onboard newer companies.
If you've just set up your business and are ready to go, the last thing you want to be doing is waiting on getting a bank account to get started.
You save money with lower account fees and better rates
Opening an account with a neobank often means lower fees and spending less cash on managing the account itself.
When you open a business bank account, banks typically require a minimum initial deposit as well as a minimum monthly balance. For example, in Singapore, the minimum initial deposit can be as low as S$1000 or to upwards of S$100,000. That's not to mention application fees.
Neobanks have less costs than traditional banks do, so they can afford to charge less. They don't have branches to maintain or to staff, which cuts a significant amount out of their overhead costs.
Opening an account with a neobank is usually free of charge. A business account with Neat, for example, is free to open and doesn't require a minimum balance.
Neobanks also often offer lower FX rates and transfer fees; where an international transfer from Hong Kong is usually around 130 HKD, Neat charges only 90 HKD.
You get more relevant value-added services
While banks typically offer insurance, loans, and a whole suite of financial products to a general audience, neobanks typically hone in on specific features catered towards a more niche market.
For example, Coconut is a UK neobank that offers current accounts to freelancers to operate their businesses from. One of the features they built for this niche audience is the invoicing feature, where their users can directly send out invoices to their customers, which can be conveniently paid straight back into their Coconut account.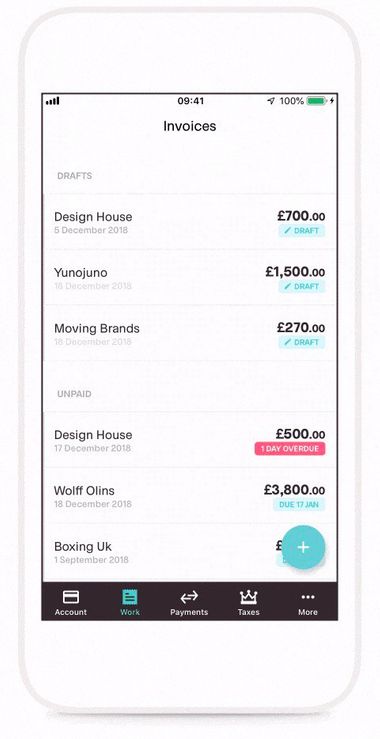 At Neat, we've built our platform specifically to target SMEs and startups, especially those in ecommerce. So, we've integrated with Xero, one of the most popular accounting platforms for SMEs, and have an exclusive partnership with Stripe, the leading payment gateway for ecommerce merchants, where Neat users get a special discount.
You get an enhanced customer experience, from design to functionality
For the longest time, banking has been done in a branch, in person. Slowly, banks introduced telephone banking, and then e-banking as well. However, if you've ever tried to navigate phone banking or tried to find something in an internet banking portal, you'll understand: they are not easy to use.
However, neobanks have designed much of their products to solve the problems that banks aren't.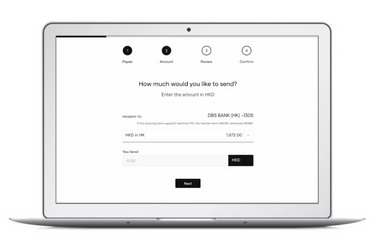 This includes the look and feel of an app or dashboard, and goes further to improve its functionality as well. For example, on the back of most bank cards there's a number at the back of the card for the customer service hotline, which you can call to report a lost or stolen card. But, if you've lost the card, that's not very helpful.
With Neat, all Neat Cards are linked to a mobile app, which tracks and organizes all your expenses and transactions. Built into the app is the ability to block and unblock the card – meaning that even if you misplace the card, you can easily block it off until you find it again, or get your replacement.
So is a neobank or traditional bank account the best choice for my business?
At the end of the day, a business account with a bank and a neobank will both give you the tools you need to run your business.
The difference is in the details, and what you prefer. Neobanks will offer a more robust online product, perfect for the digitally-savvy and fast-paced entrepreneur; your brick and mortar bank will offer you a wider range of services and in-person service, better suited to a more traditional business owner.
25% of the Asia-Pacific SMEs are active users of FinTech solutions. If you're eager to join the tribe of early adopters, see for yourself why thousands of entrepreneurs choose to run their businesses with the Neat Business Account. We can serve companies incorporated all over the world, including Singapore, the UK, Hong Kong and more.