E-commerce Tips: How To Use Packaging Inserts to Increase Revenue
Improving customer retention is one of the effective ways to create brand awareness. Additionally, placing your focus on existing customers also means that you do not have to splurge extra dollars on marketing.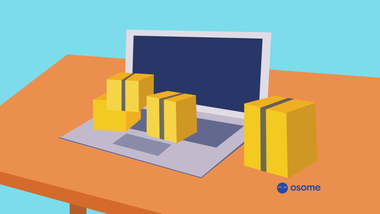 How to Retain Customers?
Existing customers create a foundation that provides a steady revenue stream. Retaining customers cost less than getting new ones.
The rules of e-commerce are simple – it is always easier and cheaper to retain existing buyers than to acquire new ones. Improving customer retention is one of the effective ways to create brand awareness. Additionally, placing your focus on existing customers also means that you do not have to splurge extra dollars on marketing. This is why it's so crucial to build customer loyalty and come up with ways to exceed expectations with every sale you make.
We're here for e-commerce businesses looking to grow and scale up. If you're ready to do that too and leave the routine administrative work of running a business to someone else, we're here for you. Our accountants know how e-commerce works and can help you to consolidate your books. Otherwise, read on to find out how marketing with packaging inserts can work for your business to increase revenue.
What Are Packaging Inserts?
Traditionally, packaging inserts are the accompanying documents that come with a product, consisting of the product information. However, in today's context, the definition of packaging inserts has changed and is no longer limited to just documentation. Packaging inserts can take the form of stuffed toys, personalised notes, festival greetings etc.
As a business owner, you can use packaging inserts to publicise your products. Packaging inserts are a fairly low-cost way to increase sales and brand loyalty among your customers, which will help increase revenue in the long run.
Why Use Packaging Inserts?
For many small- to medium-sized enterprises, it is not always feasible to spend a ton of money on customised packaging. Thankfully, there are a variety of ways that your online store can send off products in style without burning a hole in the pocket, such as using packaging inserts. This form of marketing also comes with a host of advantages:
Lightweight
Compared to the actual goods, packaging inserts in the form of gift cards or product samples are lightweight and typically do not take up much weight or space in the package. This gives you the benefits of customer retention and marketing.
Opportunity to Repurpose Excess Products
Once you have purchased a product, the cost can only be offset by selling the products. However, there are times where certain products may not be able to sell, and you can use them as an incentive by including them as a packaging insert. This method helps you to convert leftover products to marketing expenses, and build a great customer relationship at the same time.
Targeted Strategy
Compared to other forms of marketing which are randomly targeted from a large audience, packaging inserts act as a better target strategy. Since you can identify the returning customers, you can use packaging inserts to deliver as a targeted effort to these customers.
Significantly Low Cost
Publicity and maintaining customer loyalty through Google or Facebook ads incur high costs. However, packaging inserts cost a negligible amount and can deliver the results you want.
Cross-Selling Promotion
Packaging inserts can provide an overview of the other products your store sells, promoting them in the process. Since your customer has already purchased a product, including other product recommendations in the packaging insert can pique their interest and possibly convert it into sales.
How To Use Packaging Inserts?
Include a Handwritten Thank You Note
Depending on the scale of your business, you may want to include a personalised touch to reach out to your customers. This move is a great way to tell your customers how much you appreciate them, and you can also include a loyalty promotion code at the back of the card to encourage them to make a subsequent purchase. Handwritten thank you cards are a great way for startups to gain customer loyalty since it is thoughtful, inexpensive and provides a personalised customer experience that sets your business apart from the big brands.
Product Samples
Add value to your package with product samples. Depending on what you sell, you can probably get complimentary samples from your vendors at times. Moreover, product samples are a great way to cross-sell buyers and expose them to other products your store sells.
Little Gifts
This may be one of the oldest tricks in the book, but no matter the quality or size of your gift, this unexpected surprise will still make an impact on your customer. Like samples, little gifts can be an option to delight your customers and build a customer relationship with them without making them feel like you have the intention to sell them other products. The gift you include does not have to be expensive. However, since it is not part of the intended purchase, most buyers will be pleasantly delighted by this thoughtful gesture. While these little gifts may be seemingly low in value, it can make your customers feel special – especially if you combine it with some form of personalisation. It could also make them want to return the favour by returning to your online store to shop with you again.
Request For Product Review
While the customer journey typically ends with the shipped package, packaging inserts can help to boost the longevity of the entire process. Don't be afraid to make use of packaging inserts to ask your customers for a product review or get them to share their purchases and experience on social media. You could even incentivise them with a small discount after they have shared their review online.
Discount Offers
One of the most straightforward and popular ways of delivering packaging inserts would be through discount offers. Sure, these could be sent to your customers via email – but including discount offers through packaging inserts is an eye-catching way of reminding your customers to shop with you again.
It doesn't have to be a significant discount offer that could threaten your profit margins. Start small with offers such as:
10% off your next order
Free shipping for your next order
Free upgrade on your next order
Free gift with your next order
Save Time, Free Your Mind And Focus On Your Business
We know how intense the e-commerce competition can be, but you can do yourself a favour and outsource the accounting to us while you focus on growing your core business.
We've got accounting experts who have your back for your accounting tasks and to optimise tax for your business. We advise what tax exemptions and tax reliefs your company is entitled to. We can help you file documents to the authorities on time and we organise your reports to comply with what the authorities expect from your company.
Don't take our word for it though, try out for yourself today and let your accounting woes be a thing of the past!