The 10 Best E-Commerce Payment Gateway for Online Sellers
Other than branding and marketing, these technologically savvy consumers are well acquainted with the Internet and convenient payment gateways and demand nothing less than a seamless e-commerce transaction.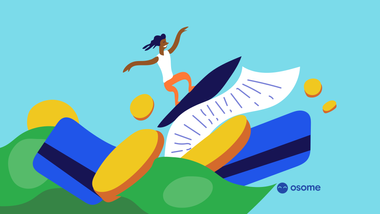 Starting your own e-commerce business can be both daunting and exciting. On top of developing your own branding, building your online store and marketing, one of the most crucial tasks you need to settle is to choose an online payment gateway.
Although this may sound like an insignificant step, your choice of a payment gateway can turn out to be a game-changer. The growth of online payment gateways has been fuelled by reasonably-priced smartphones, a substantial population of tech-savvy young adults, as well as the Singapore government and telco operators' efforts to expand and enhance high-speed wireless networks.
In fact, a lack of means to pay can be costly, as your digitally savvy customers may cancel their purchases in the event their preferred mode of payment is not available. For e-commerce business owners who understand today's connected consumer, your choice of a payment gateway can help you stay ahead of the competition. Before we begin telling you how to do it all by yourself, if you want to save some time, you can always call on us for our financial and accounting services!
Read on to find out how you can make payments easy for your online customers.
What Is An e-Commerce Payment Gateway?
Think of payment gateways as how to collect payment from customers online. Simply put, the point-of-sale terminal at your physical retail store, only better. It can authenticate and authorise payment between your online store and your shoppers, using front-end technology to convey shopper information to your merchant-acquiring bank to process the transaction. Your shoppers can pay via credit cards, debit cards and other modes of payment in a fast and secure manner.
Before you select your preferred online payment gateway, ask yourself if you would prefer to use your own merchant account or utilise a payment gateway account through a third-party merchant.
What Is A Merchant Account?
A merchant account is where your money is deposited after your shopper has successfully completed an online transaction. However, a standalone merchant account is not enough to complete online transactions and will have to be complemented with a compatible payment processor to enable credit card payments. Take, for example, if you create a merchant account with DBS Bank, you will have to pair it with a payment gateway like eNETS.
What Is A Third-Party Merchant?
A third-party merchant acts as a payment gateway with a merchant account built-in, which means that you are not required to create one yourself. In other words, a third-party merchant allows you to receive your online payments without the need for a merchant account with a local bank. Third-party merchants also offer competitive rates and can be especially useful for your small business if resources are limited.
Should I Set Up a Merchant Account Or Go For A Third-Party Merchant?
Merchant Account
Third-Party Merchant
Pros
Ease of transaction
Eliminates the need for merchant's approval
Merchant remains in control
Most third-party merchants are well-known (i.e. PayPal)
Merchant's name is reflected on transaction
Third-party's name is reflected on transaction
Fraud protection
Disputes are handled by both third-party and merchant
Cons
Costs more to implement
Higher transaction fees
Sometimes comes with hidden charges
Requires research on third-party merchants as some have bad reputation
As e-commerce continues to grow, many businesses are choosing to use third-party merchants over merchant accounts to handle their online payments. Using billing software helps to exclude some or all potential human errors by automating several processes that are typically done manually.
Top 10 Payment Gateways to Consider
For merchant accounts to be paired with a payment gateway, eNETS is one option. Since this payment gateway will need a bank account under your business's name, you are required to create a merchant account where your shoppers' payments get deposited.
While creating a merchant account can lower transaction fees, it might be challenging to integrate into your e-commerce store and may require higher implementation costs as a result of monthly fees and setup. Furthermore, creating a merchant account also requires a longer lead time to implement and could take between two to six weeks to completely integrate with your online store.
eNETS is one of Singapore's most trusted and leading payment gateways, known for its relatively competitive transaction fees in comparison to other service providers.
This reputable global payment gateway should be a familiar name by now and is supported by popular e-commerce platforms including Shopify and Woo-commerce. With nearly 400 million worldwide active accounts, this global leader accepts a variety of credit cards and debit cards, along with seller protection, 24/7 fraud monitoring and even two-factor authentication. The two common options include PayPal Standard and PayPal Express.
PayPal Standard is your usual checkout process that requires your shoppers to input their information on your site before they get redirected to PayPal for their credit card payment. On the other hand, PayPal Express makes the checkout process a lot breezier by enabling shoppers to simply log in with their existing PayPal account, eliminating the need for shoppers to key in their shipping or billing information.
PayPal is a great option for those thinking of an international expansion since it supports 25 currencies and is available in over 200 countries. However, take note that PayPal charges high transaction fees of 3.99% plus a $0.50 fixed transaction fee, for monthly sales of up to $5000. International sales will have a 4.4% incurred, plus a fixed fee.
One of Singapore's most well-received local payment applications, DBS PayLah! can help you reach out to more local customers. This platform debits the payment directly from your shopper's DBS account, resulting in quick, fuss-free payments. It can be easily integrated into your e-commerce platform and allows for omnichannel payments. However, this option can be costly, with a one-time setup fee of $800, 3% fee on credit card and debit card transactions, as well as an annual fee of $1,000.
With the buy now, pay later mode of payment gaining popularity in Singapore, hoolah allows shoppers to pay one-third of the full cost upfront, while the rest are paid via interest-free instalment plans. However, merchants can receive the full transaction amount within four days, making this option perfect for new e-commerce business owners. Credit card and debit card payments are accepted, and hoolah can be easily integrated into your e-commerce website.
A relatively new player in the Singapore e-commerce landscape, Stripe was launched on 20 September 2016. However, it is known to be trustworthy and highly flexible, used by bigwigs including Grab, Deliveroo and Kickstarter. Stripe is also appropriate for startups and small businesses, with a transaction fee of 3.4% on the total amount of sale, plus a $0.50 fixed transaction fee. Stripe provides both one-time payment and recurring payment options, and can even support more complex billing models depending on your business needs.
Southeast Asia's popular ride-hailing app offers a proprietary online payment gateway in Singapore -- GrabPay. In order to use GrabPay, you will be required to integrate this with your Shopify store via the third-party payment processing system Strip.
GrabPay provides an incentive for your shoppers to make payments via credit cards associated with their Grab account to earn Grab Points. Alternatively, your shoppers can also pay via Grab Points. GrabPay is ideal for new business owners since it sends payments instantly, allows for easy checking of transaction details, and offers full encryption.
Braintree is part of the PayPal family, so you can leverage the PayPal network and next-generation technology to reach more buyers. Braintree offers a modernised and optimised payment experience to drive higher conversion. Similar to Stripe, Braintree provides both one-time and recurring payment options, at no additional cost on top of its standard pricing. Transaction fees are 3.4% on the total amount of sale, plus a $0.50 fixed transaction fee.
This local payment gateway offers very competitive rates, with a transaction fee of 2.9% on the total amount of sale, plus a $0.25 fixed transaction fee. If Singaporean shoppers are your target audience, this option could be feasible for you. Additionally, site integration is a fuss-free process and can be settled in as quickly as 15 minutes with SmoovPay's plug-ins and customised tools.
This versatile payment processing service offers competitive rates at as low as $35 a month for a basic Gateway Standard account. WorldPay supports recurring billings, as well as a range of credit cards and debit cards at a transaction fee of 2.75% on the total amount of sale, plus $0.37 fixed transaction fee.
More than 26,000 companies use eWay, and it is unsurprising given that this payment gateway allows for easy site integration and accepts a range of credit cards and debit cards at a transaction fee of 3.4% on the total amount of sale, plus a $0.40 fixed transaction fee. Moreover, it provides 24/7 technical support, which is especially helpful for new e-commerce business owners.
Checklist For Choosing A Payment Gateway In Singapore
Choosing a payment gateway can eventually affect your online store's sales, so here are some considerations:
| What | Why |
| --- | --- |
| Transaction fees | Consider the transaction fees, monthly fees and setup fees involved. Although payment gateways typically charge lower than 1% per transaction, the volume of transactions |
| Site integration | Depending on your business needs, think about how you would like to integrate your payment gateway to your website. If you have just set up your business, consider saving time and effort by choosing a simple, easy integration instead of a customised one. |
| Accepted card-types | Always make sure that your chosen payment gateway allows your customers to pay with a well-acquainted credit card type, such as Nets, Visa or Mastercard. |
| On-form payments | Your payment page should be user friendly and allows for ease of payment to build your customer's trust in your website. |
| One-time vs recurring payments | Some payment gateways allow for recurring payments sans the need to manually input payment details on a monthly basis. Offering recurring payments can be useful esp |
Need additional support?
If the payment gateway selection process already sounds overwhelming to you, save yourself the headache when it comes to paperwork so that you can grow your business.  
Bid your accounting woes goodbye and leave it to our e-commerce accounting experts. We show the profitability of every line & channel by consolidating numbers for each SKU, product group, and market, and show you where your money comes from.
Furthermore, we know how to read documents from any platform including Amazon, Stripe, and any other platform's statements, automatically convert them into books, and produce reports and tax returns.
We know you can do it all on your own, but you simply don't have to!