How To Create a Business Name for Your Company – Tips and Ideas
14 September 2022
10 min read
Starting a Company

Registering a company in the UK and wondering how to choose a business name? As one of the first big calls you'll need to make along your journey, picking a company name is an early decision that'll get you on your way. Creating an identity that feels right can feel like a tricky process but it's also an important consideration for any start-up.
The approach to choosing a business name today will determine how your customers and partners view your company in the future. You need to know how to decide on the right name before you dive into what that name will be, which means understanding compliance and relevant legal considerations.
Let's dive into some tips and inspiring ideas for choosing a business name creatively and confidently.
Choosing A Company Name: Why & When?
You need to choose a name before you apply to register any business details with Companies House. This applies whether you're starting a new business or converting a sole tradership to a limited company. How you choose to name your company is a tactic to distinguish yourself among the millions of others in the UK. Here's what you need to know when setting up:
Choose a business name that's suitable
Knowing how to create a business name that's relevant comes down to applying strategy and contextual customer perception. Don't choose a company name that includes an unrelated or misleading term like "Electronics" if your flagship products are animal plush toys.
Choose a business name that's compliant
While you can let those creative juices flow in the name-picking process, keep in mind that the UK has rules and restrictions you need to adhere to. Here's where you'll find them:
The Companies Act 2006
The Company,Limited Liability Partnership and Business (Names and Trading Disclosures) Regulations 2015 (SI 2015/17)
The Company, Limited Liability Partnership and Business (Sensitive Words and Expressions) Regulations 2014 (SI 2014/3140)
Does My Limited Company Name Meet UK Legal Requirements?
Make sure the application for the name of your limited company is not rejected by Companies House by keeping aware of the following restrictions:
A private company limited by shares or guarantee: Your name must end with "Limited" or "LTD"
A Welsh private company limited by shares or guarantee, with a registered office in Wales: Your name must end with 'Cyfyngedig' or 'CYF'
A public company limited by shares: Your name must end with 'Public Limited Company' or 'PLC'
A Welsh public company limited by shares, with a registered office in Wales: Your name must end with 'Cwmni Cyfyngedig Cyhoeddus' or 'CCC'
Starting a business? Get our free guide
Set up your company in the UK the easy way with our detailed guide
When Am I Exempt From Using "Limited" In My Company Name?
You don't have to include "Limited" in your name if your company is a registered charity or limited by guarantee. If any of the below is stated when reviewing your company's Articles of Association, you're also exempted:
Your company's purpose is to promote or regulate art, science, education, commerce, religion, charity or any profession conducive to these purposes.
Your company members (shareholders, directors etc) do not receive payments or dividends from company profits.
Your company's income will be used to promote its purpose.
If your company is wound up or legally shutting down. In this case, business assets are transferred to another body with a similar business purpose instead of distributed amongst members. Members are also required to contribute to company assets if the company ends during their tenure or within a year of them not acting as shareholders.
Limited Company: Name Ideas & Considerations
Along with the appropriate ending of "Limited" or "LTD", an important aspect of naming a limited company is making sure what you're proposing is available and not in breach of any specific rules. Know how to pick wisely and make sure:
Your business name isn't offensive, culturally insensitive or in any way discriminatory
The name isn't the same as any others existing in Companies House online index
The name doesn't include sensitive terms of words and language – unless you've got official permission to use them
Choosing a Business Name As a Sole Trader
If you're self-employed and run your business independently you can choose to keep operating that way under your name or you can also pick a new one (if that tickles your startup fancy). Make sure these legal aspects concerning sole traders are also considered when choosing a company name:
It may be exclusively owned by you but your business' name should not be offensive, culturally insensitive or in any way discriminatory
Your business should not include any terms that denote being a limited (LTD), limited liability partnership (LLP), a public limited company (PLC) 0r any of those Welsh equivalents.
Your sole proprietorship name doesn't include words, phrases and expressions that require official permission from UK authority bodies.
Your proposed name isn't already in use. It's fine if another business owner shares your name it's fine but if there's a local firm that's officially registered your name for their business, then you'll need to consider other options for yours.
How To Check If the Name I Want Is Available?
Make sure the company name you're proposing is one-of-a-kind and doesn't clash with another business that may already be registered by doing a search on Companies House Web Checker.
Along with that, do trademark checks, a little market research and some thorough Googling to see how similar or common search results may be (spoiler alert: too many similar results may mean it's time to switch up your thinking or reassess your naming preference).
Have a name? Check it now
Type in any company name you have in mind and see if it's available with our free tool
Tips for Picking a Business Name
Use these tips when choosing a business name to help you make sure the solution you land on is memorable, connected to your core business, easy to pronounce on a call, and simple to spell via text:
Choose A Name That Describes Your Business Literally
Not everything has to be over-engineered. If it's literal, it often has higher consumer recall which may be good if you're looking to establish your new business. Some successful companies with literal names include Toys R Us, Burger King, and Hertz Rent-A-Car.
Make Up A Name that's Novel, Fun & Fresh
Like the frabjous words Lewis Caroll coined, you too can create an entirely new word to play the esteemed role of your company name. Pick any alphabetic combo that works for you, just make sure it's easy to pronounce and remember.
Keep It Simple
A business name that's easy to say aloud and weave into the conversation when the need arises is often something short and memorable! You also don't want something that sounds fancy or is deceptively unrelated. Simplicity can be the ultimate sophistication in this case!
Weave Relevant Phrases Into Your Business Name
You may be running a traditional business but your company name doesn't have to be traditional in itself. Perhaps consider options that tap into societal vocab or popularised phrases, like: "Thankgoditsfriday.com", "Canthelpfeelinggreat.com" or "Hakunamatata" etc.
Pick A Name With A Related Domain
This is where research comes in. Start by workshopping ideas for your company name and once you've got a shortlist, make sure the options you're considering are available, along with a related domain or URL. These two corporate "identifiers" live hand in hand and you'll want to consider your marketing holistically, which includes your online brand presence and any plans for e-commerce
Take the time upfront to check availability of the whatever domain you're after before you go too far down a branding rabbit hole. Don't let this process deter you from that business name you feel passionate about! You can always make a few clever tweaks to find a domain that still connects to your business without having to compromise on your name. When picking a domain name, here are a few things to keep in mind:
You could purchase a parked domain (especially if it's memorable and SERPs friendly)
You can modify your proposed name. Consider adding additional words to give more context, replacing letters with numbers, using different tenses or even turning your domain into a CTA.
Going one step further, you can also enhance your online address by taking domain extension into consideration when conceptualising your company name
Choose a Name That's Scalable
This is just the start of your startup, so don't let your naming process confine your business potential. Don't limit your selection to a particular place or product – it could be worth it to think big and broad when choosing a company name so you're set to expand and grow when the time comes. If you do look into domains, it could be worth it to purchase both .com and .co.uk endings if you plan to expand your business out of the UK in the future.
Assess if the Name Is Catchy
Along with being comfortable saying and spelling as we covered above, you also want to choose an appealing name for your company. This helps with recall and the right consideration means that it'll resonate with your desired audience. Do a little market research and see what reactions different naming options evoke to test your theories.
Use Resources to Brainstorm Names
Tap into the many resources out there during the brainstorming stages of choosing a new name for your business. This is a big decision and it deserves big consideration!
Suggest a theme to set the tone with a tool like Namium
Tools like Shopify's Business Name Generator helps you broaden your thinking and check domains all in one
Ideal for startup thinkers, Name Mesh helps you connect your dots of creativity
Visual name generators like Visual Thesaurus give visual cues based on keywords to encourage ideas
Consider Oversights or Overseas Hurdles
If you're planning on taking your business into overseas territories, you need to do your due diligence when choosing a business name. Make sure the name you're proposing doesn't inadvertently cause disrespect, disrepute or detriment to anyone (including yourself and your shareholders) by checking its meaning, denotation or cultural interpretation across different languages.
What to Avoid When Choosing A Company Name
The name you choose for your UK business can't be the same as another already-registered company's name. If your name is too similar, you do stand the risk of being asked to change it if a complaint is lodged. Here are a few pointers when picking a name for your startup:
Names That Are Too Alike or Similar
Similar names refer to those that are pretty much identical to an existing name. The only difference is punctuation, special characters or a word used commonly in UK company naming conventions
Too alike: "Burger King Ltd" is a registered name. If you want to register your name as "Burgers King Ltd", "Burger Kings Ltd", "Burgers & Kings Ltd" etc, there is a high chance you will be rejected.
Too similar: "Easy solutions for mums" & "EZ solutions 4 Mums"
Acronyms (Obscure)
Similar names refer to those that are pretty much identical to an existing name. The only difference is punctuation, special characters or a word used commonly in UK company naming conventions.
Using Your Own Name
Prospective customers may gain more context through a clearly named business than one that uses only your name. When trying to establish a startup business, it may be useful to choose a company name that communicates your core offering as opposed to your personal identity. If you're planning to grow, expand and even sell your operations, decide your business name with this in mind.
Offensive Terms
It is common sense to not use an offensive word in your company name. However, you may not realise that your name contains these words right off the bat.
Sensitive Words
Some words like "British" or "Authority" may be considered sensitive words as they suggest a connection with government or local authorities. In most cases, you'll need official permission which could cause delays in your company incorporation. If in doubt, check back with this list of words you need permission to use.
resources
Fresh insights from our business blog
Money Talk
Read
Financial Forecasting as a New Business
Unleash the true potential of your startup with financial forecasting. You can drive success with reliable insights. Attracting investors becomes easier when you clearly understand your financial projections. Visit Osome today to access the tools to empower your startup's financial future.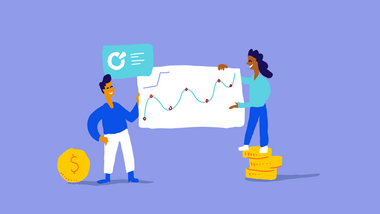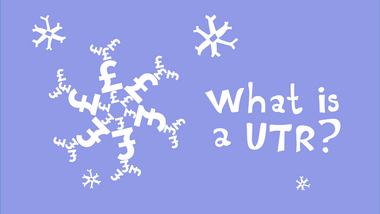 Better Business
Read
Trading Name: Definition and Distinction From Company Name
Grasping the distinction between a trading name and company name is crucial for businesses. Explore the unique characteristics, legal implications, and marketing potentials of a trading name, and learn how to leverage its advantages without compromising legal standing.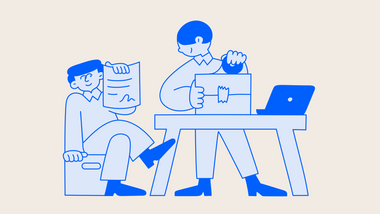 Explore