Cost of Living as a Foreign Business Owner in Hong Kong
You've decided on setting up your company's base in Hong Kong. The next step then would be to find out how much it costs to live there before you make the jump.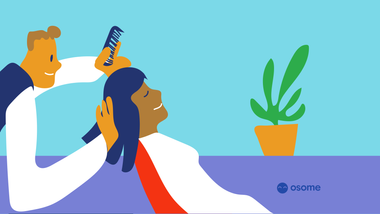 Hong Kong is home to many finance, tech, advertising and multinational companies. There are many job opportunities for expats and foreign workers in these industries too.
As a business owner who is planning to set up a company in Hong Kong, or planning to relocate here, you might be wondering: What is the cost of living in Hong Kong? Read on to find out.
The information in this article is accurate as of September 2021.
Rental
Hong Kong is infamous for its expensive real estate. However, Bloomberg reported in May 2021 that rent prices have dropped up to 25% cheaper than that of May 2019's. The average price per square foot was HKD $33.60 (USD $4.33) in the first quarter of 2021.
Popular expat districts like Mid-Levels, Deep Water and Soho in Sheung Wan district witnessed rent prices plunge by 20-25%. For example, Spacious.hk, one of Hong Kong's rental websites, listed a two-bedroom apartment in Soho costing USD $3,500 in monthly rent in the first quarter of 2021, compared to USD $4,200 two years ago.

Despite the price plunge, Hong Kong still retains the top spot as the most expensive city to rent a luxury apartment. A report from global property consultancy Knight Frank found that in Hong Kong, the price of prime rents at the end of 2020 is USD $6.70 per square foot. A USD $10,000 per month rental budget could rent only 1,500 square feet of space, compared to 2,249 square feet in New York City (in second place).
The cost of monthly rental in expat districts for a two-bedroom flat is around HKD $44,000, and HKD $24,000 for a studio. In less popular areas, monthly rental costs about HKD $29,000 for a two-bedroom apartment and HKD $16,000 for a studio.
It is quite rare for foreigners to buy property in Hong Kong due to its high stamp duty which goes up to 30% of the property price.
Foreigners do not usually get mortgages either (40-50% on the first property purchase). If the property costs more than 10 million HKD, 60% down is needed. Interest rates range from 2.1 - 3.5%, on top of 1% of the sale price in commissions.
Utility costs
Electricity in Hong Kong is supplied either by the Hong Kong Electric Co. for Hong Kong Island and Lamma Island, or the China Light and Power Co. for Kowloon, the New Territories, Lantau and Cheung Chau regions. In your rental agreement, you might be asked to pay two months' electricity charges in advance.
Gas is provided by the Towngas network, and you need to open an account with them if your apartment is not yet connected to the gas main. Bottled gas needs to be used for (usually older) apartments off the gas grid in some areas of the New Territories and the Outlying Islands.
Water bills are paid quarterly and cost next to nothing.
Utilities cost approximately HKD $1,700/month for two people living in a two-bedroom apartment and HKD $1,000/month for one person in a studio.
Mobile and Internet Plans
Mobile Phone
The Unlimited Data mobile plan with Birdie (which is on the SmarTone network) offers 30 GB of data at 4G speed and unlimited data at 21Mbps speed at a monthly rate of HKD $230 with unlimited voice calls and free SMS and data-sharing option with other Birdie users. csl offers a no-contract plan for 7 GB data at HKD $98/month with unlimited voice calls and 500 intra-network SMSes.
Broadband Internet
2000 Mbps broadband internet for home costs HKD $158 monthly (plus HKD $680 installation fee) with the Hong Kong Broadband Network. The minimum contract period is 36 months. China Mobile also offers broadband internet in Hong Kong. A 20000 Mbps access on the 5G network costs HKD $198 per month and there is no installation fee. The minimum contract period is 24 months.
Taxes
Tax Guide for SMEs
When you're operating a business in Hong Kong, you'll need to find out about what taxes are relevant to your business.
There is no distinction between locals and foreigners' tax rates in Hong Kong. In Hong Kong, taxation follows the territorial rule, i.e. all income earned in or derived from Hong Kong is taxable.
Those who stay in Hong Kong for more than 60 days per year need to pay taxes. Net chargeable income is calculated by subtracting allowable deductions, charitable donations and personal allowances from net income or salary. Hong Kong's tax rates are progressive.
| Net Chargeable Income ($HKD) | Tax Rate |
| --- | --- |
| 1-50,000 | 2% |
| 50,000 - 100,000 | 6% |
| 100,001 - 150,000 | 10% |
| 150,001 - 200,000 | 14% |
| Above 200,000 | 17% |
There are no capital gains and dividend taxes in Hong Kong. Income earned outside of Hong Kong is not taxed either.
Transportation
There are many transportation options in Hong Kong, from ferries, buses, vans to trams and trains. Octopus cards are needed on all public vehicles (except taxis and red vans).
MTR
Hong Kong's Mass Transit Railway is a 10 rail-line network that encompasses Hong Kong Island, Kowloon and the New Territories areas. It is the fastest and the most convenient way of travelling by public transport in Hong Kong. Adult fares range from HKD $3.60 to $52.60 per trip (the most expensive fares are trains to the airport).
Minibus
There are green and red vans or minibuses which take you through the small streets of Hong Kong. The green minibus has designated stops and you could pay with your Octopus card. The red minibus on the other hand stops wherever a passenger requests to stop or hail along its route and you pay in cash. It is useful to know Cantonese if you want to get on the red minibuses. Fares are between HKD $4 to $24 per trip.
Bus
Five major bus companies operate in Hong Kong. Bus services start around 5.30 am to 6.00 am until midnight to half-past midnight. There are also night buses that serve select routes after midnight till dawn (the 'N' buses). Bus fares range between HKD $4.50 to $47 per trip. Night buses cost a bit more, from HKD $7.50 to $33 depending on the destination. Ensure that you have exact change or pay by Octopus card.
Tram
Hong Kong's trams are iconic and they run along scenic routes. It is a great option for sightseeing during your weekends off. Trams only operate on Hong Kong island, and regardless of your stop, the fixed fare is HKD $2.30 per trip.
Ferry
As Hong Kong is made up of several islands, ferries or boats are still a relevant way to commute, and it might even be the fastest (or only way) if you want to get to the Outlying Islands (e.g. Cheung Chau, Discovery Bay, Lamma, Lantau and Peng Chau).
Panoramic views are a bonus too! Fares range from HKD $13.60 - $46 one way (return trips are usually discounted).
Taxi
There are 3 taxi services in Hong Kong, and they are colour-coded. Red taxis with silver tops are urban taxis serving Kowloon and Island. They could go everywhere except Lantau. Lantau taxis are blue, while green taxis with white roofs taxis serves New Territories. It is best to have your destination written down in Chinese if you do not speak Cantonese.
Taxis run on meters. The first 2km costs HKD $24, every 200m or minute of waiting time thereafter is $1.70. Only cash is accepted.

Uber
Uber operates in Hong Kong too. A ride from Hong Kong Island to Kowloon, for example, costs between HKD $120 - $140 during the weekends.
Private vehicle:
Buying a Car
If you obtained your driving license from any of these countries, you could apply for a direct issue of Hong Kong full driving licence without needing to sit for any additional driving tests. To be a registered and insured car owner, you would need a local licence, a valid Hong Kong identity card (HKID) and have residential status. However, Hong Kong allows most foreigners aged 18 and above to drive for up to 12 months with a valid licence from their home countries.
Buying a new car could add up to 115% to the car's value (new car taxes are progressive), and second-hand cars in Hong Kong are usually in good condition and are a good alternative. Second-hand cars are priced around HKD $150,000 for a mid-sized European car and about $80,000 for a Japanese or Korean brand.
Besides the cost of the car, other costs associated with owning a car in Hong Kong are fuel costs, maintenance costs, toll fees (e.g. Cross-Harbour Tunnel and Western Harbour Crossing), parking fees, insurance premiums, registration costs, and vehicle license fees (charged according to car's engine capacity). To illustrate, all of these cost about HKD $195,000 per year for a first-time registered Ford Fiesta in 2014, and around HKD $45,000 annually for subsequent years.
Car Rental
Renting a car is another option. Car sharing services such as YourCar offer rentals starting from HKD $795 per day. International car rental companies like Avis, Hawk, Hertz also operate in Hong Kong, alongside local ones like Dah Chong Hong Motor Leasing. Monthly rentals range from HKD $6000 to $36,000. Most car rentals require drivers to be at least 25 years old, and those aged 60 years old and above need further proof that they are still fit to drive.
Education
Hong Kong's education system can be divided mainly into 3:
Government-funded schools

which are free. Lessons are conducted in Cantonese.

Subsidised or partially-funded schools for local and foreign students

, with English and/or Mandarin as the medium, like the English Schools Foundation.

International schools

where lessons are usually conducted in the native languages of the school (e.g. German or French) and/or English and Mandarin, and costs are borne fully by parents and/or parents' employers. Schools include Harrow International School, Australian International School, and Hong Kong International School
The fees typically associated with sending children to international schools are application (HKD $1,000 - $3,500), entrance test, deposit (up to HKD $10,000), enrollment or debenture (one-off advance payment of up to HKD $500,000 per child), annual tuition, transport (HKD $6,000 - $9,000 annually), uniform (HKD $500 - $1,500/year), school trip, meal, textbook, examination and extra-curricular activities fees.
Annual tuition fees start around HKD $70,000 for the Foundation Stage 1 or preschool level at the Kiangsu Chekiang College, for example, and could go up to HKD $266,100 for Grade 12/13 level at the Chinese International School.
Healthcare
With a valid visa and ID card in Hong Kong, you can have access to the high-quality public healthcare system in Hong Kong. A short GP consultation at a government clinic will cost only HKD $50, HKD $60- $100 for consultation with a specialist, and about HKD $10 for medication. A 15-minutes consultation with a private doctor costs about HKD $380.
Hospitalisation charges in a standard ward costs HKD $120  per day, on top of an HKD $70 admission fee. A private first class ward costs HKD $6,650 per day.
Food
Hong Kong is a food paradise and you will not go hungry there. Fresh food and produce are imported from China and many other Western and Asian countries into Hong Kong.
They are sold in both local markets and 'international' supermarkets in Hong Kong. These are some of the prices of groceries in Hong Kong (prices in HKD):
Milk (1 litre): $24
Loaf of white bread (500g): $15.27
Rice (1kg): $16.42
Eggs (a dozen): $27.57
Chicken fillets (1kg): $79.83
Beef (1kg): $182.43
Apples (1kg): $32.10
Banana (1kg): $19.01
Tomato (1kg): $20.21
Onion (1kg): $20.23
Lettuce (1 head): $11.83
Laundry detergent (3 litres): $61
Dishwashing liquid (2 litres): $28.90
Shampoo (500ml): $70.90
Shower gel (750ml): $38.90
Eating out would set you back around HKD $85 - $150 for lunch and HKD $250 - $300 for dinner at a mid-range restaurant. It will cost you HKD $60 per person to eat at an inexpensive eatery. A Big Mac meal costs HKD $58.
Apparel
A pair of Levi's jeans cost around HKD $600 and a pair of business leather shoes is HKD $900. A summer dress from a high-street retailer costs HKD $300, while a pair of branded sports shoes cost about HKD $700.
Central on Hong Kong Island is home to high-end luxury boutiques (IFC Mall, Landmark, Galleria, etc.). Tsim Sha Tsui, south of Kowloon, offers luxury and affordable goods in malls like Harbour City, 1881 Heritage, and SOGO. Causeway Bay is another shopping haven where you would definitely find something for everyone.
Electronics
The cost of a 40" flat-screen TV is about HKD $4,600, HKD $580 for an 800-watt microwave, and a 6.1" 128GB iPhone 12 Pro costs HKD $8,499.
Domestic Help
Hiring a live-in domestic helper is essential especially if you live in a sizable house, or have young children. Contracting one could be done through reputable agencies, or you could do it yourself. Engaging an agent means adding between HKD $2,500- $10,000 in agent fees. Employee compensation insurance (which helps pay for medical care and wages from lost work time due to job-related injury or illness) is mandatory at a price of HKD $300- $1,500 per worker.
You would need to pay for the helper's flight tickets too, which would be between HKD $1,500 - $4,000 depending on her hometown's location. An employer needs to bear the medical costs of his helper, thus good medical insurance is useful. The minimum monthly wage for a domestic helper in Hong Kong is HKD $4,630, plus an additional food allowance of HKD $1,121 per month (or, the employer must provide food if not giving a meal allowance). In comparison, the cost of hiring a cleaner is about HKD $103 per hour.
Recreation
The cost for gym membership starts at around HKD $600 per month and could go up to HKD $2,400 per month. Indoor go-kart costs $298 during the weekends for one session, and $799 for three sessions at 18 Challenge Karting. Adult admission ticket for Ocean Park Hong Kong, an amusement park located in Wong Chuk Hang, Hong Kong Island, is HKD $498.
Hong Kong's Cost of Living Comparison
Hong Kong has been consistent in retaining its title as the most (or second most) expensive city in the world to live in as an expat in many different Cost of Living Rankings.
ECA International ranked it in the number one spot (ahead of Tokyo, New York, Geneva and Zurich) in 2020. In the Mercer Cost of Living Survey 2021, Hong Kong is in second place, behind Ashgabat, Turkmenistan, but ahead of Beirut, Tokyo, and Zurich.
Conclusion
And there you have it, all you need to know about the cost of living as a foreign business owner in Hong Kong! Cross out all administrative items relating to Hong Kong company incorporation off your list with Osome.
Tip
We file your papers with Hong Kong's Companies Registry to have your company registered within 24 hours, and help you with opening a bank account without having to fly into Hong Kong. Be confident and get a head start in registering your own business in Hong Kong with our experienced corporate secretaries and accountants by your side.