How To Setup a Non-profit Organisations in Hong Kong
Setting up a non-profit organisation in Hong Kong offers numerous benefits, from tax exemptions to community impact. This guide delves into the advantages, legal requirements, and steps to form an NGO in Hong Kong, ensuring your passion translates into meaningful change.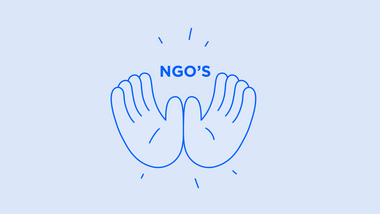 In this article, we will explore the process of setting up an NGO in Hong Kong. Whether you are passionate about making a difference in your community or want to bring attention to a specific cause, establishing a non-profit can be a rewarding endeavour.
Let's dive in and explore the benefits, legal requirements, steps to incorporate, fundraising strategies, reporting and ongoing obligations, as well as the impact and future growth of non-profits in Hong Kong.
Understanding the Benefits of Establishing a Non-Profit in Hong Kong
Establishing a non-profit organisation in Hong Kong comes with numerous benefits for both the community and the individuals involved. It provides a platform for Hong Kong residents to contribute towards causes they care about and make a positive impact.
Imagine being able to create a non-profit organisation in Hong Kong that focuses on providing education and resources to underprivileged children. On the other hand, if your intention is to set up a limited liability company for different purposes, there are resources available to guide you through that process as well.
With your passion and dedication, you can help bridge the educational gap and empower these children with the knowledge and skills they need to succeed in life. By establishing a non-profit, you can bring together like-minded individuals who share your vision and create a community that is committed to making a difference.
Tax advantages for non-profits
One of the significant benefits of establishing a non-profit in Hong Kong is the tax exemptions offered. Such entities can apply for tax-exempt status under Section 88 of the Inland Revenue Ordinance. Once approved, this means that income generated by the non-profit isn't subject to Hong Kong profits tax, allowing more of the funds raised to directly benefit the cause.
Access to funding and grants
Hong Kong is home to numerous philanthropic foundations and organisations. Non-profits in the city can tap into various grants and funding opportunities tailored specifically for charitable endeavors. Whether it's for a startup initiative or an ongoing project, these funds can provide the necessary boost to make your mission a reality.
Contributing to the community
Running a non-profit is more than just numbers and paperwork; it's about making a tangible difference. In Hong Kong, where societal challenges can sometimes be overshadowed by its towering skyscrapers, non-profits play a pivotal role. By setting up a non-profit, you not only address crucial societal issues but also foster community spirit and cohesion.
Legal Requirements for Non-Profit Formation in Hong Kong
Before diving into the process of incorporating a non-profit organisation, it is crucial to understand the legal requirements imposed by the Hong Kong government. These requirements aim to ensure the accountability and transparency of non-profits. As an aspiring non-profit founder, you must familiarise yourself with the rules and regulations related to corporate governance, financial reporting, and compliance with the Inland Revenue Department.
Choosing the right legal structure
In Hong Kong, most non-profits opt to register as a 'company limited by guarantee.' However, if you're considering a more commercial route, understanding company registration in Hong Kong is essential. This structure is popular because it does not have share capital, and its members guarantee to contribute a predetermined sum if the company is wound up. Another option includes registering as a society under the Societies Ordinance.
Registration process and documentation
The non-profit organisation registration in Hong Kong begins with submitting the necessary forms to the Companies Registry. Essential documents include the Articles of Association, which outline your non-profit's governance and operations, and a Notice to Business Registration Office. Once approved, a Certificate of Incorporation is issued, signaling the birth of your non-profit entity. This NGO registration certificate acts as proof of your non-profit's legal standing in Hong Kong.
Compliance with government regulations
Before finalising the registration, it's essential to conduct an NGO registration check to ensure all criteria are met and that your chosen name isn't already in use.
Adherence to the Companies Ordinance and, if tax-exempt, the stipulations under Section 88 of the Inland Revenue Ordinance is vital. Regular audits, transparent financial reporting, and good governance practices are non-negotiable to maintain your non-profit's integrity and status.
To fully understand these requirements, why not speak to Osome? Our experts can help you with your non-profit formation in Hong Kong. We'll guide you through the intricacies of the legal landscape and help streamline the process.
Steps To Incorporate a Non-Profit Organisation in Hong Kong
You might wonder how to set up an NGO in Hong Kong. Establishing a non-profit organisation in Hong Kong involves several fundamental steps.
Name reservation and approval
The chosen name for your non-profit should be unique, relevant, and not infringe on existing trademarks. It should also not imply any connection with the government unless given permission. Name approval can be sought from the Companies Registry.
Appointing directors and officers
Once you've decided on the structure and are prepared with the necessary documentation, it's time to initiate the registration process. For businesses looking to establish a presence without forming a full-fledged entity, they might consider the option to open a representative office in Hong Kong as an alternative.
At least one director and a company secretary are mandatory. The director can be of any nationality but must be above 18. The company secretary, if an individual, should ordinarily reside in Hong Kong, or if a body corporate, must have its registered office or a place of business in Hong Kong.
Drafting the constitution or bylaws
This is your non-profit's guiding document, outlining its purpose, membership criteria, meeting protocols, and more. It serves as the backbone for operations and governance.
Opening a bank account
Once registered, you'll need a Hong Kong bank account for transactions. Different banks have varied requirements, but generally, you'll need your incorporation documents, proof of address, and identification details of the directors and signatories.
Fundraising Strategies for Non-Profit Organisations in Hong Kong
Raising funds is a crucial aspect of sustaining a non-profit organisation. In Hong Kong, there are several effective fundraising strategies you can employ. Consider organising events, such as charity runs or gala dinners, that attract supporters and donors.
Crowdfunding and online donations
Harness the power of the internet! Platforms like Kickstarter or GoFundMe can be instrumental. Moreover, a dedicated website with an integrated payment gateway can facilitate direct donations, broadening your reach globally.
Corporate sponsorships and partnerships
Local businesses often seek partnerships with non-profits for CSR initiatives. These collaborations can bring in consistent funds, resources, and even increase community engagement, creating a win-win situation.
Organising fundraising events
From charity galas to fun runs, events can be both a source of funds and a way to raise awareness. Collaborate with celebrities or influencers to amplify reach and engage a wider audience.
Be creative and think outside the box when it comes to fundraising, as every dollar raised brings you a step closer to your mission.
Navigating Reporting and Ongoing Obligations
Running a non-profit organisation involves ongoing reporting and compliance obligations. These requirements ensure transparency and accountability, thus maintaining the public's trust in your organisation.
Annual reporting requirements
To maintain transparency and public trust, non-profits in Hong Kong must submit annual returns and audited financial statements. Regular updates ensure adherence to the city's stringent regulatory environment.
Maintaining tax-exempt status
Once the coveted tax-exempt status is attained, regular compliance with stipulated guidelines is crucial. This includes proper record-keeping, transparent financial management, and ensuring that activities align with the non-profit's stated objectives.
Governance and board responsibilities
A non-profit's board is its guiding star. They're responsible for strategic decisions, ensuring financial prudence, and keeping the organisation true to its mission. Regular board meetings, annual general meetings, and adherence to the constitution/bylaws are crucial governance components.
Always prioritise good governance and transparency to build a strong foundation for your non-profit.
Impact and Future Growth of Non-Profits in Hong Kong
The non-profit sector in Hong Kong plays a vital role in addressing social issues and supporting vulnerable communities. Non-profits have been instrumental in advocating for causes, such as poverty alleviation, environmental conservation, and education reform. As awareness and understanding of social issues continue to grow, non-profits are expected to have an increasingly significant impact in shaping Hong Kong's future.
Opportunities for collaboration and expansion
With the city's global appeal, Hong Kong non-profits have a unique opportunity. Collaborations with international organisations can lead to knowledge exchange, shared resources, and even expansion beyond the city's borders.
Overcoming challenges in a dynamic landscape
Like any entity, non-profits face challenges. Be it economic downturns, shifts in public opinion, or regulatory changes, resilience is key. Staying updated, being agile, and focusing on the core mission will help navigate these dynamic waters.
Conclusion
Remember, your non-profit organisation has the potential to transform lives, better communities, and shape the future of Hong Kong. So, take that first step, make a difference, and embark on a rewarding journey of serving a cause dear to your heart.