Limited Liability Company Formation
How To Set Up a Limited Liability Company in Hong Kong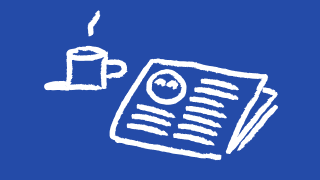 Hong Kong is one of the easiest places to establish a business and one of the most popular types of company to set up is a Limited Liability Company (LLC) thanks to a number of benefits.
But what is an LLC and how can you set one up? Find out in this helpful guide to limited liability company formation, which covers the most commonly asked questions and other helpful information.
Start your company the easy way
With Osome, you're ready to go from day one: all-in-one company registration, specialist business advisors on call, hassle-free banking set-up.

Start my company
Our small business experts will get you set up and operating in one go

Get business confidence
Tips on starting and growing your business, as told by people who have actually done it
FAQ
Who Can Form an LLC?

As a general rule, there are no residency requirements or legal restrictions regarding who can start or incorporate an LLC. Any person, whether local or foreign, over the age of 18 can form a company in HK. You can own 100%, even as a foreigner, and can also be the sole director and shareholder. However, you can also have several owners, directors and shareholders.

What are the Main Benefits of a Limited Liability Company?

Some of the benefits include the fact that full foreign ownership is permitted, the flexibility of the share allocation, and the attractive taxation system in HK.

The other main advantage is the reduced liability offered since LLC finances are treated separately from personal assets, meaning that there is a level of protection for the owner if the firm falls victim to bankruptcy.

What Forms Are Required to Start an LLC?

If you wish to form a limited liability company in HK, you'll need a number of documents. The following should be prepared and submitted to the Companies Registry in Hong Kong:

Articles of Association
Completed incorporation form
Notice for the Business
Registration Office
Share capital details and information about shareholders
English translations, where applicable

How is an LLC Taxed?

LLCs are taxed on a territorial basis and corporate income tax is paid on the business profits. Companies are taxed based on residency, meaning they are incorporated or managed in Hong Kong and are also only taxed on their HK-sourced income.

HK has a low tax regime and the government doesn't charge VAT, payroll, capital duty, sales, services or dividends tax. However, there are taxes payable on social security, stamp duty and real property.
I didn't find the answer to my question...
That's alright! Let us know your question