How to Start a Business in Hong Kong
How to Start a Business in Hong Kong: Complete Guide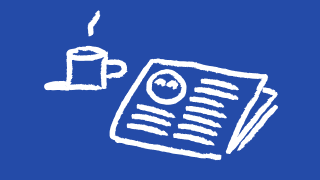 Hong Kong is an amazing place to start a business. It's the centre of business in Asia, a hub of innovation and a melting pot of startups and growing companies. The government supports businesses with competitive tax rates and there's a wealth of talent available.
So, how can you start a business in Hong Kong?
Our guide will help people from Hong Kong and foreigners understand how to start successful small businesses in the region.
State Your Idea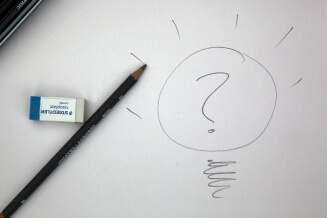 There are lots of opportunities to start a business in Hong Kong. The process starts by developing your idea.
You might have been inspired by another business or want to solve a challenge you've faced as a consumer. The key is to make sure your business idea is viable. So, how can you test it?
Testing Business Ideas
Start by talking to potential customers. Find out how they're tackling the problem your business solves at the moment or using the product you want to sell. It's important to get a sense of the time and money involved — how important is this to them?
Don't start by pitching your idea. Find out about their experiences and ask them to talk about specific examples, so you can learn without biassing their answers.
Developing Successful Business Ideas
If you're not sure what kind of business you want to start, look at what's available already. There are lots of businesses that offer similar products or services, but differentiate themselves through their customer service, a specialism, or where they're based.
You might identify an opportunity for something completely new. Startups that break the mould often apply new technologies or approaches to existing industries — can you think of a better way to solve a problem than what's already out there
Develop a Business Plan
Business plans provide a foundation. It's an action plan to turn your idea into a profitable company.
Creating a business plan will help you test your assumptions, understand how to get started and work out where to focus your attention.
Business plan contents
Business plans cover everything from your goals to marketing plans. It's common to include:
Introduction: Build a narrative around your idea and the problem it solves

Marketing: Explain who you're selling to and how

Competition: Analyse the market

Vision: Set out the long-term plan and opportunity

Financials: Ground your plan in a financial forecast

Appendices: Collect any useful evidence
Take a Sober View of Your Finances
Starting a business costs money. There are services that can make it easier, but you need to invest to set up the business before you can start making any money.
The amount of money required will depend on your idea. Try to develop a budget that gives you a more realistic sense of how much you need. This can be improved as you test your assumptions and start talking to suppliers and customers.
Your expenses for starting a business in Hong Kong might include:
Company
Accounting services
Office space
Employee costs
Buying stock or materials
Your salary
Getting an online accounting service from the beginning helps to make sure you start on the right financial footing.
Choose the Right Business Structure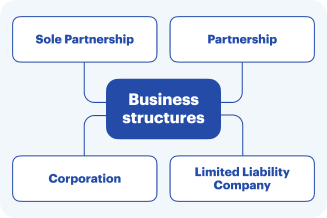 Businesses that start in Hong Kong have a number of options for the structure they choose.
Private limited company
Private limited company is the most common type of business in Hong Kong. A private limited company is a legal entity, limiting the liability of its owner. Shares in the business can be owned by a single person or multiple people.
Sole Proprietorship
Sole Proprietorship is the simplest form of business ownership. They are owned and operated by one person who has complete financial control. However, due to the company not being a separate legal entity, the sole proprietor is responsible for all debts and unlimited liabilities.
General Partnership
Partnerships are owned by two or more people. Generally, all partners have equal rights in the management of the partnership. Similar to Sole Proprietorships, partnerships aren't a separate legal entity, so the partners are liable for the debts and liabilities.
Limited Partnership
A Limited Partnership includes general and limited partners. General partners (see above) have unlimited liability while limited partners' liability is restricted to the amount of their contribution to the capital of the partnership.
Subsidiary
You can set up a wholly-owned subsidiary company in Hong Kong. This is a private limited company that's incorporated in Hong Kong, which means it can access the same incentive and tax exemptions as companies based in Hong Kong and has the same legal obligations as local companies.
Branch Office
Branch Offices allow companies that are based elsewhere to set up in Hong Kong. It gives you a formal business structure, with the foreign parent company being responsible for the branch office's debts and liabilities.
Register Your Company
Once you have chosen your idea and worked out what business structure is right for you, it's time to set up your company in Hong Kong.
You need to hire a corporate secretary and have a local address. The key documents you need to set up a company are
Company Constitution
Articles of Association
Incorporation Application
Osome can help you set up your company remotely, open an account online and ensure your company is compliant.
Hire Employees
Building a team is a big part of business growth. Small businesses can use freelancers and outsource services to access talent. When it comes time to hire your first team members however, it's important to be aware of your legal duties as an employer in Hong Kong:
Payroll records: Hold information about employees, including nature of employment, pay and their contract.
Inland Revenue Department: Tell the government about changes in employees' terms of employment.
We recommend that you seek professional advice on your obligations when you start to hire employees.
File Taxes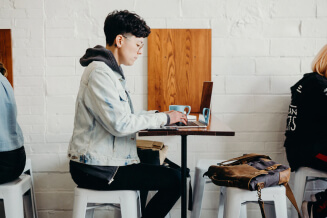 There are two major Hong Kong tax filing deadlines to take note of every April: profits tax return and employer's return. These deadlines apply to all companies in Hong Kong.
For more detailed information, read our guide on filing your taxes in Hong Kong.
Work Constantly on Your Brand
The brand is at the heart of your business. It's the way customers understand what you do and decide whether to work with you.
Understanding your customers and what makes your business stand out is critical. Your brand needs to resonate with your target audience and clearly communicate the value you provide.
The process starts by developing a logo and other visual elements of your brand, and deciding how you're going to communicate what you do.
Customers experience your brand whenever they come into contact with your business. Keep in mind how you can improve these touch points and relationships:
Social media channels
Customer service
Marketing and advertising
Shops and offices
Hong Kong Business 101: The Official Stuff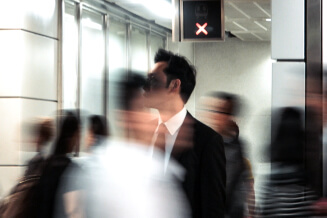 The Hong Kong government expects every business to complete certain duties. Here's a summary:
You need an address in Hong Kong to set up a business. P.O. boxes are not allowed.

You need a local company secretary. Their role is to ensure you're adhering to government regulations and document any structural or managerial changes.

Business Registration Certificate

To make things official, you'll need to get a Business Registration Certificate that's updated every year. You need to contact the Business Registration Office at the Inland Revenue Department.

Maintain a local director

This person can be a local or a foreigner. However, they must be above 18 years of age.

Have at least one shareholder

This may be an individual or an entity. If the shareholder is an individual, they must be 18 years and above.

Hold an Annual General Meeting

Record meeting minutes.

Maintain accurate and detailed accounting records

This includes receipts, payments or income and expenditure, invoices, bank statements and a daily record of money received.
Start your company the easy way
With Osome, you're ready to go from day one: all-in-one company registration, specialist business advisors on call, hassle-free banking set-up.

Start my company
Our small business experts will get you set up and operating in one go

Get business confidence
Tips on starting and growing your business, as told by people who have actually done it
FAQs about starting a business
How easy is it for a foreigner to start a business in Hong Kong?

Hong Kong is a hub for business in Asia and it's open to foreigners running and starting businesses. Its Branch Office and Subsidiary business structures make it easy for foreigner companies to operate in the area too.

If you are going to start a company in Hong Kong, it's important to note that you will need an address in Hong Kong to set up your business and P.O. boxes are not allowed.

What's the easiest way to set up a business in Hong Kong?

Hong Kong allows people to launch businesses as a Sole Proprietorship. These entities are owned by a single person and it's very straightforward to set one up. However, it's important to note that the individual is personally liable for business debts under this structure.

The most common way to start a business in Hong Kong is through a Private Limited Company, which is also relatively easy to set up and provides limited liability to the business owner.

Is Hong Kong a good place to start a business?

Hong Kong is a fantastic place to start a business. It's the centre of business in Asia and you'll be surrounded by a melting pot of startups and exciting, growing companies. The government supports businesses with competitive tax rates too.

What's the best way to organise my finances?

Just like in other countries, businesses in Hong Kong are required to file financial returns, including reporting on their tax liability. That means it's important to keep on top of your finances.

Osome offers an all-in-one platform to manage your finances and on-demand access to an accountant. We charge based on turnover so you get access to the support you need when you need it.
I didn't find the answer to my question...
That's alright! Let us know your question