How to Start a Business in 10 Steps — 2023 Complete Guide
14 October 2022
18 min read
Starting a Company

Looking to start a business in Hong Kong? It's the perfect destination for budding entrepreneurs—a bustling hub of business in Asia, buzzing with innovation and a vibrant startup community. The government offers attractive tax rates, and there's no shortage of talented individuals eager to contribute to your venture.
Wondering how to kickstart your business in Hong Kong? Our comprehensive guide is here to help locals and foreigners navigate the journey of establishing a successful SME in this thriving region. Whether you're an aspiring entrepreneur or seeking new business opportunities, we've got you covered. Let's explore the 10 essential steps to entrepreneurial success in Hong Kong.
FAQ
How easy is it for a foreigner to start a business in Hong Kong?

Hong Kong is a hub for business in Asia and it's open to foreigners running and starting businesses. Its Branch Office and Subsidiary business structures make it easy for foreigner companies to operate in the area too.

If you are going to start a company in Hong Kong, it's important to note that you will need an address in Hong Kong to set up your business and P.O. boxes are not allowed.

What's the easiest way to set up a business in Hong Kong?

Hong Kong allows people to launch businesses as a Sole Proprietorship. These entities are owned by a single person and it's very straightforward to set one up. However, it's important to note that the individual is personally liable for business debts under this structure.

The most common way to start a business in Hong Kong is through a Private Limited Company, which is also relatively easy to set up and provides limited liability to the business owner.

Is Hong Kong a good place to start a business?

Hong Kong is a fantastic place to start a business. It's the centre of business in Asia and you'll be surrounded by a melting pot of startups and exciting, growing companies. The government supports businesses with competitive tax rates too.

What's the best way to organise my finances?

Just like in other countries, businesses in Hong Kong are required to file financial returns, including reporting on their tax liability. That means it's important to keep on top of your finances.

Osome offers an all-in-one platform to manage your finances and on-demand access to an accountant. We charge based on turnover so you get access to the support you need when you need it.
Ask another question
resources
Fresh insights from our business blog
Incorporation
Read
All You Need To Know To Start a Trading Company in Hong Kong
Start your journey in the dynamic world of trading companies in Hong Kong. From understanding the types of trading companies to the nuances of Hong Kong-China Free Trade Agreement, learn how to start a trading company in Hong Kong with Osome.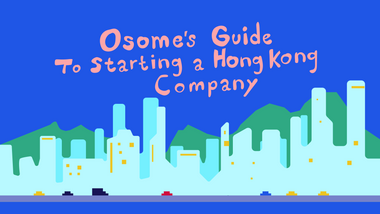 Better Business
Read
How To Set Up a Hawker Stall Business in Hong Kong
Discover the exciting journey of setting up a hawker stall in Hong Kong. From licensing and regulations to choosing the perfect location, learn all about maximising profitability and becoming part of this vibrant food culture. Start serving delicious dishes today!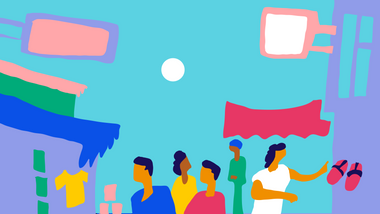 Incorporation
Read
How To Start a Real Estate Agency in Hong Kong
Dive into the dynamic world of Hong Kong's real estate with our comprehensive guide to starting your own agency. Unravel the licensing process, learn how to build a strong team, and understand the market dynamics. Turn your entrepreneurial dreams into reality!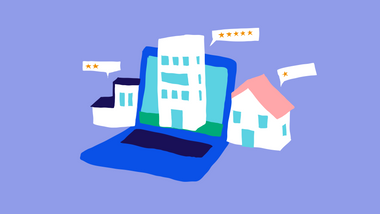 Explore