5 Most Lucrative E-Commerce Niches In 2021
If you're just starting or looking to go in a new direction, finding a lucrative niche will make every part of running your e-commerce business easier. This article will look at the trending e-commerce niches to consider.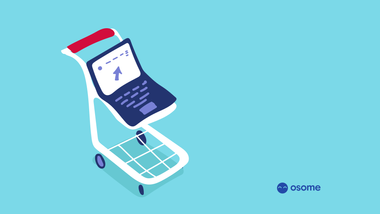 E-commerce is on the rise. For entrepreneurs, e-commerce is an exciting and growing industry. People naturally want a slice of the market.
That said, it's easy to get lost in the crowd, and it's hard to compete against market leaders like Amazon and Alibaba. An increasing number of business owners are looking to establish themselves by focusing on a niche and generating a strong brand presence.
If you're just starting or looking to go in a new direction, finding a lucrative niche will make every part of running your e-commerce business easier. When you need to register your e-commerce company, we can help you deal with the administrative paperwork while you focus on growing your company. This article will look at the most lucrative niches to consider.
Benefits of Finding a Niche for Your E-Commerce Business
Before discussing the most lucrative e-commerce niches, it's worth briefly discussing why you should focus solely on a particular sector, to begin with. After all, it's counterintuitive to think that reducing your target audience increases your chance of success and profitability.
You'll have to compete with fewer companies.
Decide What to Sell
Here's where you find niche products to sell online.
One major benefit of niching down is you reduce the number of competitors. More importantly, you will avoid competing directly with a site like Amazon or Alibaba, which would be very hard to compete against, even if you did have millions of dollars to spend.
When selecting your niche, it's good to avoid sectors that have a dominant brand. For example, the Dollar Shave Club has established itself as the market leader in the home grooming sector with an e-commerce subscription model. Other companies have imitated this approach, for example, Harry's.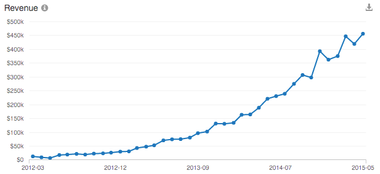 After growing so quickly, Dollar Shave Club is the biggest company in this niche. It has a competitive advantage. For instance, it can source products for cheaper than you'll be able to. Equally, it can spend more on marketing than a startup.
Most importantly, though, it is the market leader. If people think subscription razors, Dollar Shave Club probably comes to mind.
So, niche down to reduce the number of competitors. Then, if you want to grow fast, do something to make your business stand out. For example, Dollar Shave Club didn't just sell razors. They launched a subscription service selling razors. It's a subtle difference based on a good business plan that enabled the company to grow quickly.
It's easier to design a successful marketing strategy.
If you're going to set up an e-commerce business, you'll need a coherent marketing plan. One of the major benefits of niching down is that it's easier to develop and execute a marketing strategy. Moreover, it can be easier to dominate the search results for your target keywords with a clearly defined marketing strategy.
Take the example of a company in the electronic bikes space. The company Electric Bike Review exclusively does reviews of e-bikes.
That's a clearly defined marketing strategy. It's easier for the site owners to devise their content marketing calendar. Picking keywords is relatively straightforward. That saves time and money, which is great.
Site visitors know what type of content to expect, which helps the site build an audience.
Thanks to this simple content marketing strategy, the site is dominating its niche for relevant search terms. According to Ahrefs, it gets around 56k visitors a month. I'm sure the real visitor numbers are at least triple that figure.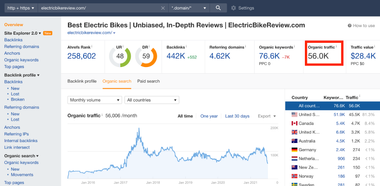 The type of benefits that I'm highlighting from a focused content strategy apply to other marketing channels. For example, it's easier to identify relevant keywords for a Pay Per Click marketing campaign when you have a clear keyword focus and limited options.
It's easier to establish your brand identity.
One of the important issues I've been hinting at up to this point is the importance of establishing a strong brand identity. To be successful in business, you need people to turn to your business to solve their problems. For example, many men turn to the Dollar Shave Club if they want a razor.
That's strong brand identity.
If you're setting up an e-commerce business, you want to establish that same presence in the mind of your customers. If you're unable to do this, you'll struggle with customer churn. That's a big problem for any business that hopes to grow fast.
You can slowly evolve out of your initial niche once you've established your business. The most famous example of a company to take this approach was Amazon. They initially started as an online store selling books. Now, well, they sell a lot more than just books.
It makes inventory management easier.
An important logistical benefit of niching down is inventory management. If you sell a limited number of items, you should find it easier to source goods, manage stock and distribution.
If this is your first e-commerce business model, you want to make sourcing products, stock inventory, and distribution straightforward. After all, you don't know how well your stock will even sell.
Niching down initially allows you to take this approach. As your business grows, like Amazon, you can expand your product line. It's not obligatory, but it's an option.
The 5 Most Profitable E-Commerce Niches
We touched on four reasons why niching down makes sense for a budding e-commerce store owner. Now, let's look at which niches make sense to target. There is plenty of data out there that shows what e-commerce niches are and will continue to be profitable in 2021.
Technology and Home Office Equipment
The COVID-19 pandemic meant that many workers moved from the office to their homes. Many had never worked from home before and suddenly needed the technology and home office equipment they usually had access to at work.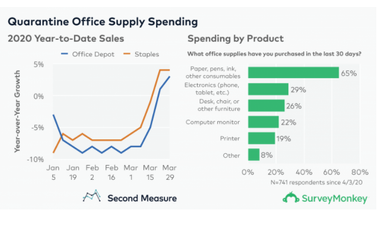 Thanks to this shift from the office to the home, remote working technology and home office supplies are in demand. According to one survey, 45% of workers who had to work from home due to COVID-19 purchased home office supplies because of this.
Of course, the immediate effect of the masses of workers who suddenly had to work from home in 2020 was a spike in home office supplies sales.
But there is no sign of remote work going away. One expert suggests that by 2025, 70% of the US workforce will be remote. The need for home office supplies and remote work tech will not only continue but is also likely to increase.
Home Gym and Fitness Gear
Offices weren't the only places to close during the pandemic. Gyms also closed and forced many of us to start working out at home. The money saved on gym memberships was noticeable for many. For others, working out at home was one of the first times they started to enjoy exercise.
An article in the New York Post suggests that gyms will become "a thing of the past" because of the pandemic. Many people are starting to return to the gym, but others are more than happy to continue their home workouts.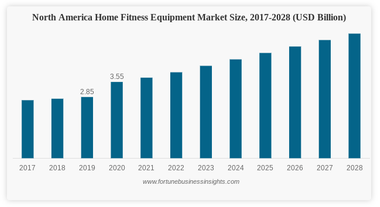 The home fitness equipment market saw a dramatic rise in 2020 due to the pandemic, and it's expected to continue growing. One report suggests that the market will grow to 14.74 billion USD by 2028.
Fitness equipment and gear is a great e-commerce niche as it also has sub-niches - fitness activities from weightlifting to yoga all have a distinct target audience. With an accessible website that includes excellent e-commerce photos, your business could tap into this growing market.
DIY and Home Improvement
Some people got fit during the pandemic. Others transformed their homes. The DIY and home improvement market is one of the most lucrative e-commerce niches. One study predicts that the DIY and home improvement retail market will grow by 143.3 billion USD between 2020 and 2024.
DIY and home improvement also have many e-commerce niches that your business can tap into. From DIY woodworking kits to bespoke garden furniture, consumers want all sorts of products and services for their homes.
One recent success story is the French start-up Mano Mano, an e-commerce business selling a range of home improvement and gardening products. It was recently announced that they had raised 335 million USD from investors to expand their business thanks to increased home improvement shopping during the pandemic.
Food, Drink, and Cooking
Being forced to stay at home during the pandemic changed the way many of us prepare food. It will come as no surprise that one survey found that 57% of respondents cooked more from scratch during the pandemic than before.
That has been great news for the food, drink, and cooking e-commerce market, which is expected to continue rising in the years to come. One foodie magazine even named e-commerce the 'trend of the year'.

There are plenty of food, drink, and cooking trends to look out for if you're thinking of choosing this e-commerce niche. Vegan and vegetarian food, ethical packaging, recipe subscription boxes, and virtual cooking classes are popular with foodies.
Entertainment
With movie theatres, live music venues, and sports events closing during the pandemic, many of us had to rely on home entertainment to keep having fun in our spare time.
Home entertainment covers a lot of e-commerce niches in itself. Video games, board games, TV sets, and craft supplies are a few examples of home entertainment products your e-commerce business could specialize in.
Board games, for example, are a growing market, one that is expected to have a value of 30 billion USD by 2026. Nowadays, board games don't just include your standard Monopoly or Scrabble set. The board games industry is filled with exciting games for all age ranges that more and more consumers are loving.
Conclusion
2020 brought in many changes for e-commerce businesses. Many people turned to buying online rather than in-store. Many budding e-commerce owners saw it as an opportunity to start a business.
If you're hoping to do that, finding an e-commerce niche is important. Without a niche, you will be competing with companies like Amazon or Alibaba. It will be difficult to acquire customers and establish brand recognition. That is why you should niche down.
This guide discussed the most lucrative e-commerce niches in 2021. You also learned why finding a niche for your e-commerce business is so important.
I hope you're brimming with ideas after reading. Good luck!