Should You Get a Directors and Officers Insurance to Protect Your Directors?
As a founder of a company or someone who makes management decisions for the company, you should know that your personal assets are at risk if you were to be named in a lawsuit. Would this D&O Insurance help?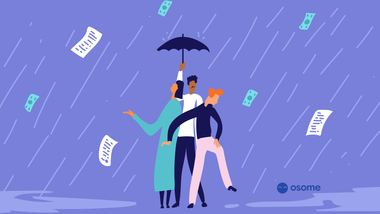 This article was jointly written with our insurance partner Anapi. They are the easiest way for any startup or small business to get insurance.
So you've set up your company in Singapore and have everything in place to focus on your business targets and growth. What could go wrong now? One thing you should know as a founder of a company or someone who makes management decisions for the company is that your personal assets are at risk if you were to be named in a lawsuit. That's right, according to the Singapore Companies Act, the company's assets cannot pay for the legal fees incurred by directors.
What this means is that you, the directors on your board and potentially your employees acting in a management capacity could all be at risk of forking out hundreds of thousands of dollars if any of you are named in a lawsuit or a formal investigation for mismanagement of the company.
How likely would a lawsuit happen to my company's Directors & Officers?
We are seeing many more cases of disgruntled employees upset about unfair dismissals. This is especially the case in the environment we are working in where quicker hiring and firing is much more common.

Also, for more complex entity structures with multiple shareholders and investors, there is the risk that one of these stakeholders are not happy with the way you have managed the company, potentially making claims of breach of duty or misstatement against you.
For example, Balance Co Pte Ltd (a fictional company) is a tech company, that has been in operation for four years. They have a team of 30 software engineers. One engineer John, who had only been with the company for less than one year filed a complaint with the Head of HR about the annual appraisal process. He claimed that it was not a fair process as the appraisal was not conducted by John's direct line manager, the Head of Engineering Peter, but instead it was conducted by Jaime, an HR manager who did not have a direct line of sight to John's work. Shortly after, John was terminated by the company citing performance issues. John filed a lawsuit against the company and the Head of HR for wrongful termination. He alleged that he was terminated in retaliation for the complaint he made about the appraisal process and that he did not have any work performance issues. The defence costs and settlement exceeded $250,000.
This is where Directors & Officers Insurance, also known as Management Liability Insurance, plays a really important part in safeguarding personal assets. In this example, it would have protected the Head of HR's own assets as well as the company's assets in their defence of the claim.
What is D&O or Directors & Officers Insurance?
D&O protects all directors, officers and employees acting in a management capacity on an unnamed basis.
What does it cover?
Associated legal expenses in defending claims
Settlement costs.
Additional cover for things like PR and crisis containment expenses
The policy is there to provide that security blanket on your financials in case you do get hit with a lawsuit for claims of company mismanagement. Note that it is not the intention of the policy to cover directors for criminal or fraudulent acts.
Why should I get a D&O or Directors & Officers Insurance for my company?
It can be pretty overwhelming when you get served with a lawsuit. You need to find a good lawyer who can present and defend your case well. Most small businesses don't have a dedicated lawyer on retainer, let alone one for defence cases. Many companies will not know where to start looking for a lawyer who has a proven record with these sorts of cases. This is another advantage to having an insurance policy in place. Most insurers work with a panel of lawyers who have a proven track record for D&O defence claims. Remember it's in the interest of the insurers to keep the claim costs down, so they would be confident that their panel lawyers are competent in defending the cases. That's one less headache for you to manage whilst trying to continue to run your company and stay on top of all the legal aspects of the lawsuit.
When is the right time to get protected with this D&O insurance policy?
Having the policy in place whilst reaching out to external investors, especially institutional investors is important. A D&O policy makes your company more attractive to investors as they know that they will have the protection to enable them to take the necessary risks to help you grow the business. Companies in the Fintech or Medtech industries that are subject to MAS or MOH regulations should be looking to get protected right away once you have products and services in the market. Lastly, once you start hiring employees, you will want to protect yourself from any employer liability claims through a D&O policy.
Which D&O insurance provider should I look at?
Most insurers offer this insurance product in the market, however many of them shy away from insuring startups, as the risk is sometimes unfairly perceived as higher for startups. Anapi has partnered with a speciality insurer in Singapore that offers a comprehensive cover for startups and small businesses.
10% discount for Osome clients based in Singapore
Osome customers based in Singapore can take advantage of a 10% premium discount through Anapi for this policy. Take the steps necessary to protect you and your management today.