Transfer of shares Singapore
Transfer of shares in Singapore
Transfer of shares in a private limited company — a procedure when a shareholder sells all of his shares or some of them to a company or an individual. It must happen in accordance with the company's Constitution and the legal requirements.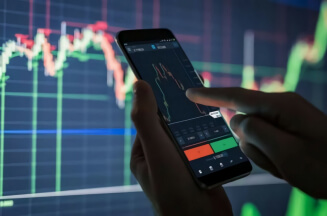 Our plans grow with your business needs
Start with an Essential package that covers all key business needs or switch to a more flexible Unlimited plan later
Essential Secretary

Annual General Meeting preparation
Routine Annual filing
Personal support by your Corporate Secretary via chat
Reminders on filing deadlines
Full service for 1 year
S$60 government fees included
Get your answers from our experts
Go to a live chat with one of our agents and get the answers straight away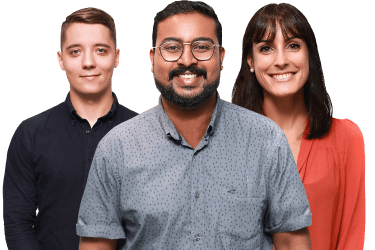 Additional services you might need
Company stamp

S$60

A company stamp (company seal) is used to validate official documents, like contracts, certificates, deeds, etc. Company seals contain the name and registration number of the company. As of 2017, it is not obligatory to use them in Singapore, though it is still a common practice. Your company secretary is in charge of keeping and using it.

Striking off a dormant company

S$600

CorpPass Registration

S$100

Use your CorpPass to report to and interact with the IRAS (Inland Revenue Authority of Singapore), ACRA (Accounting and Corporate Regulatory Authority), and Singapore customs. Whether you are a local or foreigner with a Singapore business, we set up your CorpPass Account quickly without registering for extra documents like a SingPass ID.

Striking off a company

S$400

Striking off means closing down a local company. If the company is no longer doing business, an application should be made to the Accounting and Corporate Regulatory Authority to strike the company's name off the Companies Register.

Super Lean plan

S$800/y

This plan is made for you if your company is almost Dormant and has a few transactions a year. We take care of bookkeeping, all filings and corporate tax return.

Sleeping Beauty plan

S$600/y

We make your company Dormant, take care of all filings and make sure your Dormant company stays compliant without bothering you. This plan includes unlimited corporate secretary, dormant accounting and tax services, and all assoicated government fees.
Why Osome is the best choice for you
All fees included
We advocate transparent pricing, so all standard fees are already included in the packages
Papers just a tap away
All the documents and signatures are encrypted and stored in a cloud so you can access them any time
Prompt responses
We respond within 24 hours and prepare the documents the same day you ask for them
FAQ
What papers form the transfer of shares' set of necessary documents?

There are quite a few documents to take care of. Firstly, it's the Directors' Resolutions in Writing (DRIW) to note the purchase, sale or the acceptance of shares and authorize the actions related to the process such as the usage of the company's Seal, the compiling of papers and the duty payment to IRAS.

Secondly, one will need to prepare the Instrument of Transfer – it signifies that both sides of the deal agree to go on with it.

Thirdly, IRAS demands to prepare the Working Sheet based on the company's latest accounts.

Lastly, the transfer of shares implies reissuing the Share Certificates (the documents that specify the ownership of the shares). The old ones have to be tendered and returned back to the company for cancellation for the shares that were sold before issuing new Share Certificate(s) to the buyer. The issuance of the Share Certificate is authorized by the affixation of the company's Common Seal.

To accomplish a legal transfer of shares, a corporate secretary also must update the company's registers and report to ACRA about the deal.

Which authorities oversee the transfer of shares?

ACRA and IRAS do. ACRA is Accounting and Corporate regulatory authority, it collects the information about the transfer of shares. IRAS stands for "Inland Revenue Authority of Singapore", it collects the relevant duties.

What's a stamp duty?

A stamp duty is a transfer of shares-related fee that is collected by IRAS. The size of the duty is calculated based on the Working Sheet. For more detailed information, see the IRAS website.
I didn't find the answer to my question...
That's alright! Let us know your question