How Does Amazon FBA Work?
Fulfillment by Amazon, or FBA, as it's often called, allows individuals and businesses to sell products on Amazon without lifting a finger - the platform does everything for you.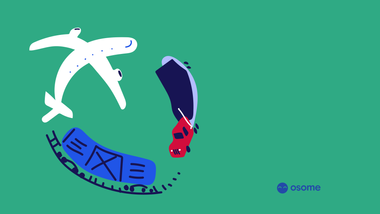 Fulfillment by Amazon, or FBA, as it's often called, allows individuals and businesses to sell products on Amazon without lifting a finger - the platform does everything for you.
Since 2003, millions of small businesses have used the program to sell their products without needing a warehouse. With such an expansive program, it's easy for people to get confused about what the process entails.
In this article, we break down how using FBA to build business works wonders for millions of entrepreneurs daily.
What Is Amazon FBA?
Fulfillment by Amazon is just what the name suggests: it's where an individual or business can offer products for sale on the Amazon platform and have the inventory fulfilled completely by Amazon.
In its essence, FBA allows sellers to cut down on marginal costs by shipping their inventory directly to an Amazon fulfillment centre, where it's stored. When a customer makes a purchase, the Amazon team is responsible for picking, packing, and shipping the product. At the end of the day, all an FBA seller needs to do is to monitor inventory and focus on marketing and optimising their listings.
How Does Amazon FBA Work?
To quote the e-commerce giant: "you store your products in Amazon's warehouse, and we pack and deliver the orders to customers, provide customer service and handle returns."
Sellers can count on Amazon's advanced fulfillment networks to take care of all the heavy lifting while they focus on growing their business. In other words, FBA is a boon to sellers looking to scale their business and reach more customers.
So, how does the process work? It's pretty straightforward actually.
Step 1 - Setting up the FBA
Sellers new to the platform first need to create an Amazon selling account. Once that's done, the next step is to log in to Seller Central to set up FBA and get the ball rolling. However, if you're already a seller, simply add FBA to your account. More on this below.
Step 2 - Creating product listings
Creating product listings allows a seller to add products to Amazon's catalog, specifying the FBA inventory. A seller can add products one at a time, in bulk, or by integrating their inventory management software with Amazon's API.
Step 3 - Preparing inventory for FBA shipping
The next step for a seller is to facilitate safe and secure transportation of products to Amazon's fulfillment centers. This involves preparing the products in line with its packaging guidelines and shipping and routing requirements.
Step 4 - Sending inventory to Amazon
The last and final step requires the seller to create shipping plans, print out Amazon shipping labels, and send the shipment to the nearest fulfillment center. Once this is done, the seller can track the progress of the inventory through the fulfillment network using the Shipping Queue.
Once Amazon receives your inventory it's stored securely and orders are then shipped directly to the customer from Amazon's fulfillment center.
Converting existing inventory to FBA
Existing FBA sellers can also convert any existing inventory to FBA by following the below process:
go to the Manage Inventory page and then select the products you want to sell using FBA
use the dropdown menu on the Actions tab and select the 'Change to Fulfilled by Amazon' option
click 'Convert & Send Inventory' to continue creating the shipment
click 'Convert Only' if you want to keep adding more inventory before creating a shipment
The FBA Advantage
The reason sellers choose FBA is because it takes a lot of stress off their shoulders since Amazon handles everything from product warehousing to shipping, returns, refunds, and even customer support. But there are other benefits beyond the logistics and operations.
It's cost-effective
As an Amazon FBA seller, you technically pay as you go. You're only charged for storage space while the cost of order fulfillment is borne by Amazon. The Amazon FBA fee (a flat fee per unit paid to Amazon by the seller) includes the cost of shipping and there are no additional charges levied for Amazon Prime Free Two-Day Shipping or free shipping on eligible orders.
Quick shipping enhances customer satisfaction
Products listed on FBA are eligible for free shipping. Plus, qualified FBA listings get displayed with the Prime logo, which helps customers feel more secure and confident knowing that the fulfillment process is handled by Amazon.
Greater credibility and conversions for your brand
Amazon has over 200 million customers. By setting up your business on Amazon FBA, you might be able to grow at a faster rate than you would otherwise. When someone purchases from your Amazon store, they'll immediately see that Amazon is backing your brand. This helps in building trust between the consumer and the brand. For instance, Amazon FBA sellers have seen a 30-50% increase in their sales.
Allows sellers to scale their business quickly
Amazon offers FBA sellers a range of services that are designed to help them scale their business without the need for additional investment in capital or staffing. Some of the most popular services include:
Multi-Channel Fulfillment - allows sellers to sell from their own websites or third-party e-commerce sites like Etsy or eBay, with Amazon taking care of the picking, packing, and shipping

FBA Small & Light - reduced fulfillment costs on low-cost, lightweight, or small FBA inventory leading to higher profit margins

FBA Export - allows sellers to take their FBA business to over 100 countries at no extra charge and without the complexities involved in exporting

FBA Pan-EU - hassle-free selling and quick deliveries in all Prime-eligible European countries at lower costs

FBA Subscribe & Save - repeat customers are offered regular deliveries at discounted rates on eligible FBA products, which translates to repeat customers and more sales for sellers.
One of the biggest benefits of using FBA is that it integrates seamlessly into your current business processes and can be integrated quickly and easily with your existing e-commerce system.
Conclusion
While there are several benefits of using FBA, keep in mind that it's not for everyone. There are many different factors involved with the process of establishing your business on Amazon, so it's important to talk with trustworthy advisers to establish what would be best for your business.
We hope that this guide has helped you understand how to set up an Amazon store and gain the benefits of the FBA program.