Cofounders for Your Business: 4 Ways To Find Them
Sometimes you need someone to either help you improve and execute your great idea or to help you raise the capital you need before setting up a company. That is where the need for a cofounder arises. Here are 4 tips to find the right one.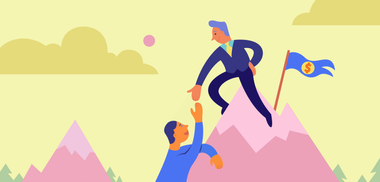 You need two basic things when planning to start a business and set up a company: A competitive business idea and sufficient funds to get the ball rolling. Sometimes you need someone to either help you improve and execute your great idea or to help you raise the needed capital before setting up a company. That is where the need for a cofounder arises.
A co-founder is easy to come by. They can even be your family member or friend. But just because someone has the will and/or money to invest in your company doesn't mean they can make a good company co-founder.
Check for the Qualities of a Good Cofounder
It is your prerogative as the startup founder to list down the qualities that you will be gauging your potential cofounders against. To start you off, here are some of the qualities to be keen on:
The person(s) must bring to the table strengths that complement your weaknesses. If you are good in management but often struggle to appeal to your target market, for example, find someone with a track record in sales/marketing.
Your values and objectives should align with theirs so that even if everything else goes south, either at the company level or in the industry, your shared values will keep holding you together.
On top of bringing financial investment, your cofounder should share your drive, mission, and passion.
Speaking of disagreements, you can bet that you will have many of those along the way. Choose a co-founder who is flexible, creative, and open-minded when it comes to conflict resolution. Someone who sees disagreements as multiple good ideas competing to give birth to one greater idea.
Choose a cofounder who can adapt to the changing business environment. Someone who doesn't sweat the small stuff when needed to make life-changing decisions.
Ask the Right Questions
Start by testing the potential cofounder's trustworthiness. You can ask:
Are there any conflicts of interest I should know of? You don't want a cofounder who has ties with direct competitors.
Are you in any shady business dealings? Have you ever been convicted for stealing or being part of financial fraud? Any criminal record? Have you ever been declared bankrupt?
Are you open to relocating if it ever comes down to that? You don't want a cofounder who will quit on you when your business outgrows your current market/location.
Work ethic: How many hours can you put in per day?
Next, assess their commitment by asking some of these questions:
Are you ready to go for months without a regular income? This is because many people come into business expecting to get 6 figure salaries as soon as the doors open, only to get frustrated when returns are too slow to come. Don't go into business with someone who is banking on the business for this month's rent.
Are you willing to give 100 percent every day, no matter what it takes? This is because you cannot afford to go into business with someone who jumps ship at the slightest inconvenience.
How much money are you willing to invest? When the profits start flowing, how much of your share would you be willing to plow back?
Are you coming to the partnership for 'fun'? Because 'fun' is the last thing true entrepreneurs care for.
Lastly, assess their take on company culture. You need someone who will help you build a culture that doesn't crumble under industry pressure. Some of the questions you can ask include:
What is the right way to treat and communicate with subordinates?
Who is your ideal employee? Do you believe in workplace trust and openness? Because they should. A team founded on trust and openness is a productive and motivated team.
Any big company you admire in terms of their culture? That will give you an idea of how they imagine your staff will/should be like.
What do you think we can do to attract, retain, and develop top talents? This person will be a top executive in the company and their input in HR management can make or break the company culture.
Reconnect With Your Network or Go to Incubator Programs
The obvious source of a good cofounder: Reconnect with your network! Maybe there are people in your career networks, family, or people you went to school with who have the mindset, skillset, passion, and industry know-how that you're hunting for. The good thing with starting a business with someone you've known for a long time is that you are less likely to be blindsided compared to when you cofound a business with total strangers.
If you are not crazy about working with people you already have relationships with, your best option would be incubator programs. Incubators are establishments that help startup entrepreneurs with everything they need to get started: Funding, office space, industry resources such as research, and mentorship- name them! Ambitious startup entrepreneurs converge in these organizations, so you will easily find a suitable co-founder from the crowd.
Another common platform for finding anything and anybody these days is social media. Just find the right social network for your industry and start pitching ideas to potential partners. If you are in finance or technology, for example, you can connect with prospective cofounders through LinkedIn. If you are in fashion, on the other hand, you will find thousands of startup entrepreneurs advertising their fashion items in Facebook groups and on Instagram feeds.
Note that finding a cofounder with the qualities we discussed earlier can take lots of your time. That is why you need to outsource some of your roles to independent entities. Instead of managing your human resources, for example, you can outsource HR services and administrative tasks to a professional employer organization (PEO). Those starting businesses in the UK can tap into the wealth of knowledge and support of a global PEO, allowing them to focus on finding the right cofounders to partner with.
Make Everything Clear Before You Sign The Papers
Don't sign the contract papers until you both agree who is the boss. Don't just assume that being the founder gives you seniority over the cofounder. Make it clear from the onset that you are the CEO and dream carrier, and that the cofounder is only coming in as an assistant. That's unless you are okay with them taking seniority, but even in that case, it is important to put the agreement down on paper. Agree on the decisions that the cofounder can make without consulting the founder, the decisions that the founder has to approve, and the decisions that the founder can make without answering the cofounder. Who fires or hires employees? Can the founder fire the cofounder, or vice versa, and under which circumstances? What is the equity split and is it even? Will your executive be a democracy or will the CEO be a dictator? Place all the cards on the table so that no partner is blindsided when signing the contract.
The Final Word
The success of your company will be determined by the success of the cofounder you bring on board. Take your time because rushing through decisions will get you the available cofounder and not the right cofounder.
Once you have the right person to start your business with, you can then proceed to incorporate your company. If you have further questions on shareholders when including a new business partner or any matters around corporate administration in Singapore, we can help you with that too. We're all for people starting and running businesses. Good luck on your journey!