Opening a Corporate Bank Account in Singapore
With so many options, choosing a bank and a tariff in Singapore seems challenging. We compared the most startup friendly tariffs in the popular banks in Singapore and found out what you need to open a corporate bank account for a local company.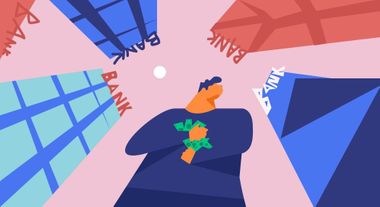 Opening a corporate bank account in Singapore is easy and straightforward, but we also understand that it can be pretty daunting for new business owners.
It's important to compare and choose a corporate bank account that will meet the needs of your business. The thing is, there are plenty of corporate accounts offered by various banks. So which bank account offers the best rates and features?
One simple way to do the task quickly is to just hit us up! Check out our company incorporation services! However if you want to find out more, read on.
What Do I Need?
Most banks have the basic documentation need to open a corporate account. You need to submit the following documents:
An application form
A certified Directors' Resolution approving the opening of the business account and the signatories
A certified True Copy of the Certificate confirming setting up of the company
A certified True Copy of the Business Profile or Official Company Register
A certified True Copy of the Memorandum and Articles of Association of the company
Copies of the National Registration Identity Card (NRIC)/Passport of the proposed signatories
The minimum deposit.
All the documents listed above except the application form and minimum deposit can be prepared by the secretarial agent of your company.
Tip
Many banks in Singapore need the directors and signatories to be present in person for signing documents when opening a corporate account.
Some of them offer the facility of online applications where your directors may skip visiting the branch in person and save time. You can keep this factor in mind and can choose a bank that offers this facility.
The copies of all the documents must be "Certified True" by one of the directors or a secretary.
Note that sometimes banks ask for additional documents not mentioned above, so be ready to invest time in digging those out. However, some might not even ask for a document as they provide CorpPass MyInfo integration, like Aspire whose account opening process is the smoothest we've experienced - from application to account opening in 3 hours, even for foreign directors.
How To Choose a Bank?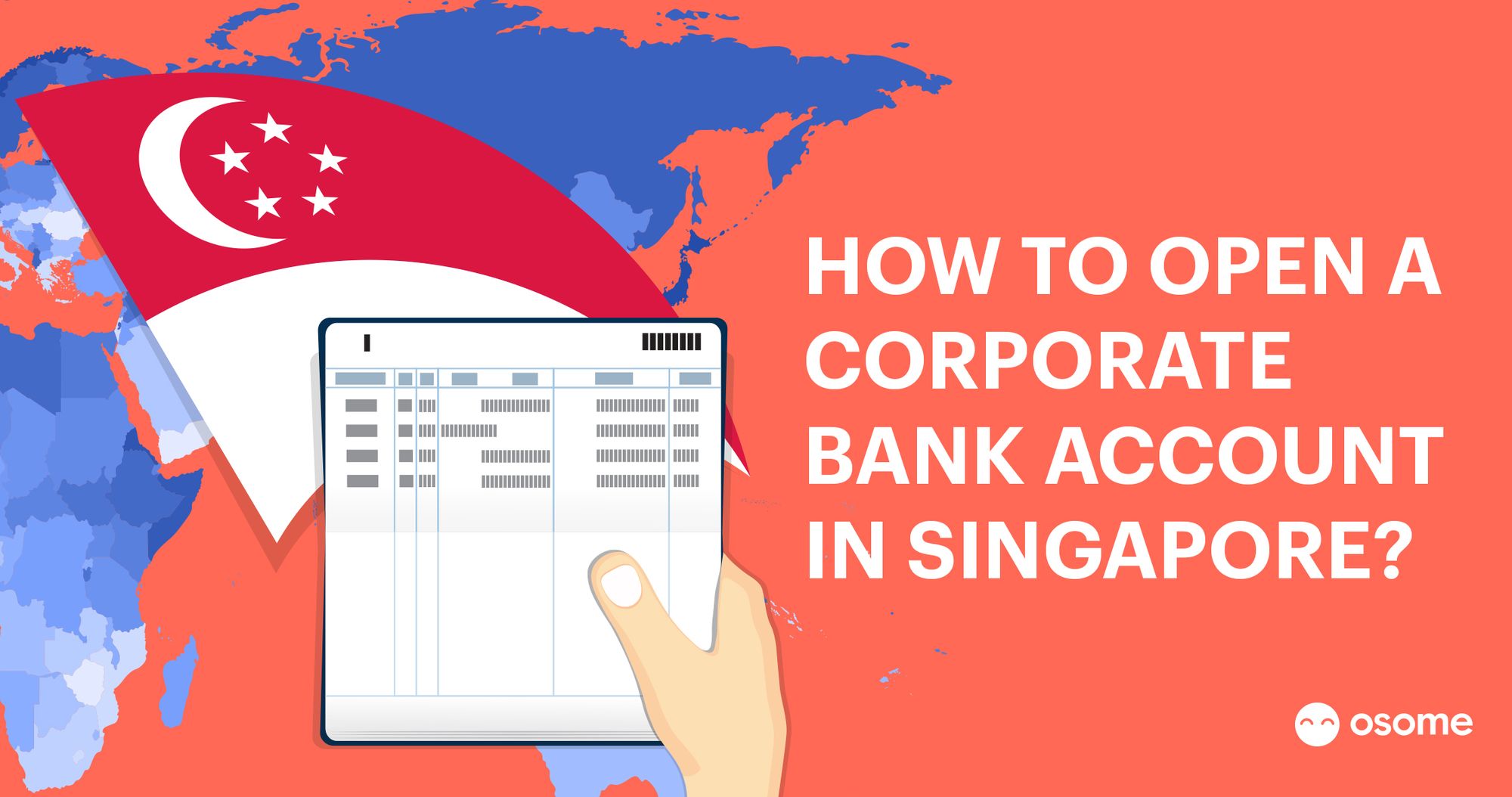 It is important to choose a corporate bank that offers features that fit your specific business needs.
Generally, the ones with high creditworthiness, reliable services, proven customer service and international presence in major countries are the safest bet. Also, check with peers or other acquaintances to get some suggestions.
The most crucial factors to consider are below:
Specialisation in Corporate Banking:
The bank you choose should have enough experience in corporate banking. Every business has a unique operation process and a different set of challenges. If the bank you choose has experience in your industry, it can offer valuable advice.
Focus on Commercial Services:
You need a corporate account with a commercial focus, which offers services such as cash management, international trade, cross-border transactions, and financing.
Customised Account and Channel Services:
Consider if the bank offers an integrated saving and investment features, foreign currency accounts, corporate debit/credit cards, ATM, local and international branch coverage, and a high daily transaction limit.
Charges, Transaction Fees, and Interest:
Some banks charge for transactional services, such as foreign currency remittance, telegraphic transfer, and fund transfer. These charges may vary drastically.
Here are the features of various banks that you can consider:
DBS: Opening Corporate Account
DBS account opening is one of the easiest and popular among individuals and business owners. Considered as one of the largest and oldest banks in Asia, DBS offers a range of DBS corporate accounts for business owners, small businesses and corporations. Their fuss-free DBS banking solutions and reasonable rates are some of the key reasons why business owners are using them.
So, here are some of the features why business owners prefer to open a DBS business account to other banks:
It is easy, if you are an existing DBS customer. There are different types of business bank accounts that will meet your business needs.
To open a new account in DBS, you would need the submission of the Directors' Resolution copy and authorised signatory. DBS can make exceptions on a case-by-case basis.
DBS offers the facility of online application and allows completing the verification process over Skype/Facetime or a phone call.
It provides an international debit card.
The credit card facility is available for local business entities.
The internet banking facility is available.
As the foreign currency transaction is available in both current and fixed deposit accounts, it is possible for a foreigner to open bank account in Singapore DBS.
UOB Bank
For UOB bank account opening, you will get the following features:
Can use 30 cheques per month.
The ATM card facility.
You will get unlimited Corporate Unicards.
A corporate debit card.
The corporate internet banking facility.
Can manage bulk payroll via BIB.
Aside from these features, UOB has also introduced an eBusiness Account that allows customers to bank their cash online and anywhere round the clock. If you are a business owner who is interested to open a UOB corporate account, you are required to submit the following documents:
Account Opening Form
ACRA Business Profile Search
Identity Documents – NRIC/Passport
Proof of Residential Address
However, do bear in mind that all UOB business accounts require minimum deposits and minimum balances.
How Much Does a Corporate Bank Account Cost?
Here are 5 startup-friendly accounts in the most popular banks in Singapore for you to have an idea of the prices. All these accounts are SGD only, for other currency options check out the full rate below.
Another important thing is the cost per transaction — but here the advantage depends entirely on the nature of your business and on the sums you'll be managing.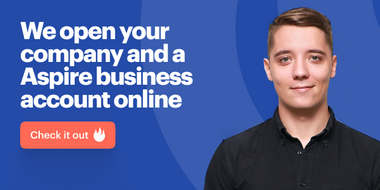 What Does the Application Process Look Like?
Opening a business account in Singapore is relatively easier if a group of local individuals owns a company. It may take only 15 minutes for them to complete the procedure.
Companies with several authorised signatories go through a longer procedure, and they need to be present in person at the branch.
If your company's board of directors has foreigners or the bank finds the nature of your business is complex, you need to visit the branch. If your business needs a licence or permit, you may have to submit copies. For example, if you want to open a business account for your hotel or restaurant, you need to submit a copy of the Food Shop License.
The time frame to open a business account largely depends on your country of origin and the nature of your business. In both cases, the bank will verify your identity and check your financial background, which may take from a few days to a couple of weeks.
| | | | | | |
| --- | --- | --- | --- | --- | --- |
| | Aspire | OCBC Bank | DBS Bank | UOB Bank | Transferwise |
| Online application | ✔ | ✔ | ✔ | ✔ | ✔ |
| Filling out forms with MyInfo | ✔ | ✔ | ✔ | ✔ | ✔ |
| Instant Bank Account Opening for Locals | ✔ | ✔ | ✔ | ✔ | ✔ |
| Business account number is delivered instantly | ✔ | ✔ | | | ✔ |
| Offline meeting is necessary for | none | foreigners or locals with a complex business or more than 2 authorised signatories | foreigners or locals with a complex business or more than 3 authorised signatories | foreigners or locals with a complex business or more than 2 authorised signatories | none |
| | Apply | Apply | Apply | Apply | Apply |
Can I Open a Corporate Bank Account Remotely?
Opening a corporate account remotely is easier if you are a local or a permanent resident of Singapore.
If you are a foreigner, you can apply to open a corporate bank account remotely if you do not live in Singapore. Once you submit an online application, a bank representative will help you with the procedure.
With the global pandemic accelerating the digital economy, banks have moved most of their operations online. This means customers do not have to pay a personal visit to the bank to open a corporate bank account. If you are a local or permanent resident of Singapore, there are banks that allow you to open a bank account online. The procedure is quick and simple. If you have a SingPass account, you do not need other documents to open your bank account. It will take you less than 10 minutes to open a bank account.
Likewise, if you are a foreigner applying to open a corporate bank account remotely, the process has never been easier. Previously, customers were required to meet a bank representative in an overseas branch for verification purposes. But now, customers will need to be verified through video conferencing facilities after they have opened a bank account online.
How To Open a Bank Account in Singapore for a Foreigner?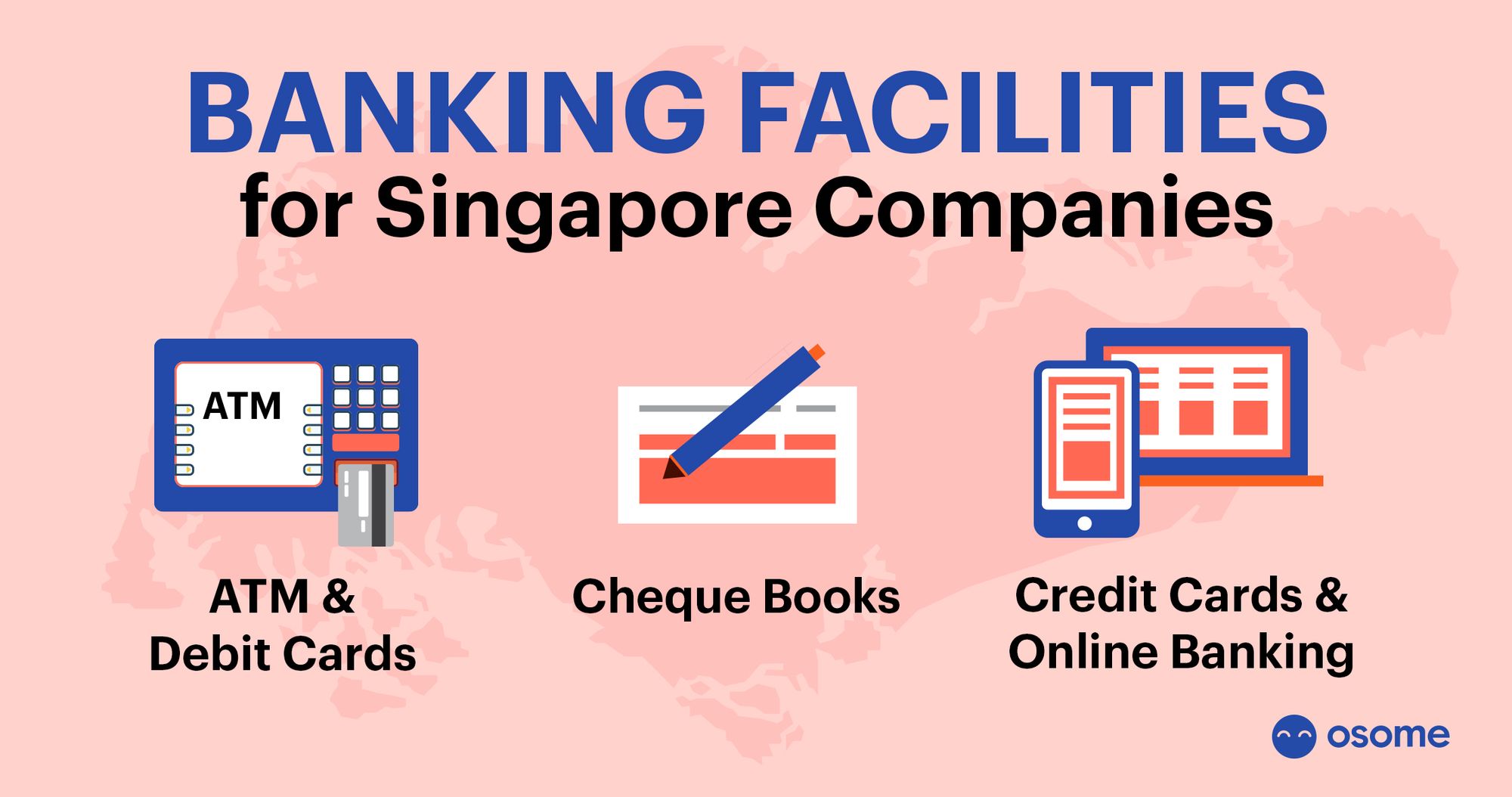 There is a common question, "Can a foreigner open a bank account in Singapore?" The answer is yes. However, it may take weeks for foreigners to open a business account.
When a foreigner opens a bank account in Singapore, the person needs to submit the following documents:
The registration proof of the company in Singapore.
Proof of identity and home address of all the shareholders, directors, and ultimate beneficial owners.
Detailed information about the company, such as potential business plan and activities, prospective clients/suppliers, nature of future banking transactions. Most banks would want to discuss these matters directly with the company representatives through an in-person meeting or a video call.
If you are choosing reliable and credible Singapore bank accounts for foreigners, there are plenty to choose from. According to Global Finance Magazine, DBS, OCBC and UOB are three global banking giants that are considered the World's safest banks. For foreign companies that prefer local banks in Singapore, here is a list of them:
DBS and POSB
United Overseas Bank (UOB)
Overseas Chinese Banking Corporation (OCBC)
For those who prefer to work with foreign banks, here are the banks that have a branch in Singapore:
Citibank
The Hong Kong and Shanghai Banking Corporation Limited
Standard Chartered
Why May Things Be More Complicated for Foreigners?
It may take several weeks for foreigners to open a business account in Singapore. This is because data on foreigners is not easily available from the government's information system.
Foreigners can open a privileged type private bank account in Singapore. The account may also allow joint access. To go ahead with the process, a proper application and the necessary documents shall be submitted.
Banks need information on foreigners, including their identity, professional background, and their future business type in Singapore. To collect, verify, and screen the information is likely to take some time.
Singapore is one of the countries with the most transparent banking systems and government regulations. Banks here have more requirements on opening bank accounts for foreign-owned companies. In particular, there are restrictions on opening bank accounts for companies with ultimate beneficial owners from Russia and the CIS countries. For these countries, banks perform more detailed due diligence, KYC. Also, banks check related parties for political exposure and companies' involvement with sanctioned territories like Iran, Sudan, North Korea, Syria, Cuba, and Crimea, as indicated in the Corporate Sanctions Questionnaire.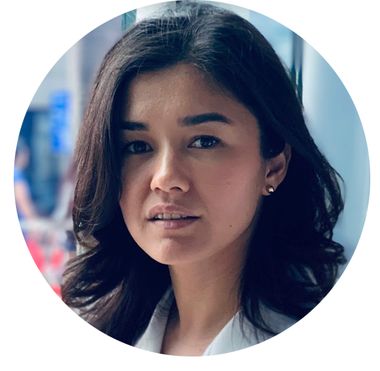 Assem Zhanaly
Financial Analyst
Case: International Logistics and Freight Forwarding Company
"We opened two corporate accounts in Singapore banks. The main one in UOB bank because our partners are the clients of this bank and they recommended us as reliable clients. It helped us to open an account there.
We got another backup account in CIMB for our safety. We chose this bank because it is the easiest way to open an account, they do not ask many questions in comparison to other banks in Singapore.
It took 3 weeks to open an account for our local director in UOB bank. We spent another 4 weeks to add a foreign director to the company. Our partners advised us to first open a bank account for a company with no foreign directors to make it faster.
CIMB opened the account in 2 weeks, but later there was a problem with the bank token activation. The activation code can only be sent to a local number or an email, and we had an international number chosen as the primary contact. To change that to email, the foreign director had to sign a paper form and send it to CIMB bank in Singapore. So we had extra charges and had to wait.
UOB bank is easy to work with. They have user-friendly online banking and many financial instruments. CIMB online banking is also ok but for now we don't use it that much."
Tips
If you have clients from Singapore, make sure to mention it to the bank official when trying to open a business account in Singapore. Such details are likely to help with the procedure.
If your partners have accounts with a Singapore bank, they can refer you as a reliable company.
Highlights
For local UBOs/directors, a corporate bank account can be opened in 1 day.

It may take at least 2 weeks to open a business account in Singapore.

It is possible to open a remote account in some banks for locals, such as DBS and UOB, provided they have at least 1–3 shareholders.

Foreigners will have to fly to Singapore to meet the bank representatives unless they choose HSBC or Citibank — these banks might allow signing the papers in one of their overseas branches or in the presence of a notary.

Aspire is the preferable option for modern entrepreneurs and digital-savvy business owners. They offer the fastest account opening process and everything is done 100% online, from the application process to managing your business finances. They also offer the best value with no monthly fee, no minimum deposit, and no minimum balance requirement.

If you expect that in 6 months you'll be able to have an average of S$3,000 resting on your account, then OCBC is a go-to option. The fee is low, the minimum initial deposit is the smallest of all, and the account opening is normally fast and smooth.

If you aren't inclined to maintain S$3,000 balance, consider paying a higher fee at DBS as this bank requires no minimum balance. But mind that their account fee is the highest.

As for UOB, this bank doesn't rush into opening an account and rigorously examines the client's background. Due to that, very rarely does this bank close accounts after opening as long as clients reply to emails and supply the requested information.
Our corporate secretaries in Singapore can help in case you face any problems with legal documents.