How to Open a Corporate Bank Account in Singapore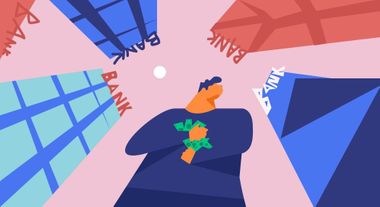 With so many options, choosing a corporate account for your business in Singapore seems challenging. We compared the most startup-friendly banks and business accounts in Singapore and found out what you need to open a corporate bank account for a local company.
One way to do that is to just hit us up! Check out our accounting services!
What do I need?
It depends on the bank, your passport, and the nature of your business. In some cases, Singaporeans and PRs can open a bank account without any documents and signatures, but normally one will need the following papers:
Certified copies of the Passports/ICs of all the company directors, signatories, and UBOs (ultimate beneficial owners — the real owners or people who take the profit of the company).
Residential address proofs of directors, signatories, and the ultimate beneficial owners. These documents must be dated within the last 3 months. For example, you can use your tenancy agreement, telecommunication or utility bill.
A certified copy of the Certificate of Incorporation.
A certified copy of the Company Business Profile from the Registrar of Companies.
A Board of Directors Resolution sanctioning the account opening and signatories of the account. This document is prepared by the company secretary.
A certified copy of the Company Constitution.
Bank account forms signed by signatories.
The copies of all the documents must be "Certified True" by one of the directors or a secretary.
Note that sometimes banks ask for additional documents not mentioned above, so be ready to invest time in digging those out. However, some might not even ask for a document as they provide CorpPass MyInfo integration, like Aspire whose account opening process is the smoothest we've experienced - from application to account opening in 3 hours, even for foreign directors.
Tip
Don't rush to prepare all the copies. When you apply for the account opening, most banks identify you by your Business Registration Number. They have access to some databases so they may find the necessary information about your company on their own. This will spare you some hassle.
How to choose a bank?
Picking a bank and a tariff might be the most confusing part of getting the business up and running. The good thing is that in Singapore you can find almost all the major global banks. If you already have an account in one of them, it might be easier for you to apply for a new account as an existing customer. Otherwise, you still have an option to become a client of one of 200 international and domestic banks present in Singapore.
Foreign banks in Singapore may have more strict requirements for opening a corporate bank account and tend to have higher bank commissions. However, HSBC, Citibank and some other banks may allow signing the documents at one of their overseas branches or in the presence of a notary.
How much does a corporate bank account cost?
Here are 5 startup-friendly accounts in the most popular banks in Singapore for you to have an idea of the prices. All these accounts are SGD only, for other currency options check out the full rate below.
Another important thing is the cost per transaction — but here the advantage depends entirely on the nature of your business and on the sums you'll be managing.
What does the application process look like?
Bank account opening is faster for companies owned by a few residents. For them, the whole process can take as little as 15 minutes. Companies with more authorised signatories face a longer procedure: they are to hold an offline meeting with the bank. For foreigners, the bank account opening can take weeks.
If your business has foreign directors or the bank considers your business complex in nature, you will need to visit the branch or pass the documents to a representative. If you are starting a business requiring licences or permits, you may need to present them. For example, the Food Shop License might be necessary to open a bank account for your restaurant.
The time frame depends heavily on the country you come from and the complexity of your future business. In any case, the bank will identify you and check your reliability, which may take from a couple of days to a couple of weeks.
| | | | | | | |
| --- | --- | --- | --- | --- | --- | --- |
| | Aspire | OCBC Bank | DBS Bank | UOB Bank | Maybank | Transferwise |
| Online application | ✔ | ✔ | ✔ | ✔ | ✔ | ✔ |
| Filling out forms with MyInfo | ✔ | ✔ | ✔ | ✔ | | ✔ |
| Instant Bank Account Opening for Locals | ✔ | ✔ | ✔ | ✔ | | ✔ |
| Business account number is delivered instantly | ✔ | ✔ | | | | ✔ |
| Offline meeting is necessary for | none | foreigners or locals with a complex business or more than 2 authorised signatories | foreigners or locals with a complex business or more than 3 authorised signatories | foreigners or locals with a complex business or more than 2 authorised signatories | everyone | none |
| | Apply | Apply | Apply | Apply | Apply | Apply |
Can I open a corporate bank account remotely?
If you are a local or a PR, the answer is "most likely, yes". The possibility of online account opening depends on many factors, including the nature of your business. You'll also need to meet with a bank representative if your company has many shareholders or some foreign directors.
As a foreigner, you can apply for bank account opening in Singapore even if you don't live there. After you submit an online application, a Bank Officer will assist you with the account opening process. Most banks including DBS, OCBC, UOB, and Maybank typically require a face-to-face meeting with at least 2 directors. However, HSBC and Citibank might allow you to sign the documents at one of their overseas branches or in the presence of a notary.
⚡️ July 2020 Update: Foreigners can now use Aspire, OCBC, UOB, and Citibank now let foreigners apply for business account opening and pass the bank interview remotely.
Why things may be more complicated for foreigners?
Singapore is one of the countries with the most transparent banking systems and government regulations. Banks here have more requirements on opening bank accounts for foreign-owned companies. In particular, there are restrictions on opening bank accounts for companies with ultimate beneficial owners from Russia and the CIS countries. For these countries, banks perform more detailed due diligence, KYC. Also, banks check related parties for political exposure and companies' involvement with sanctioned territories like Iran, Sudan, North Korea, Syria, Cuba, and Crimea, as indicated in the Corporate Sanctions Questionnaire.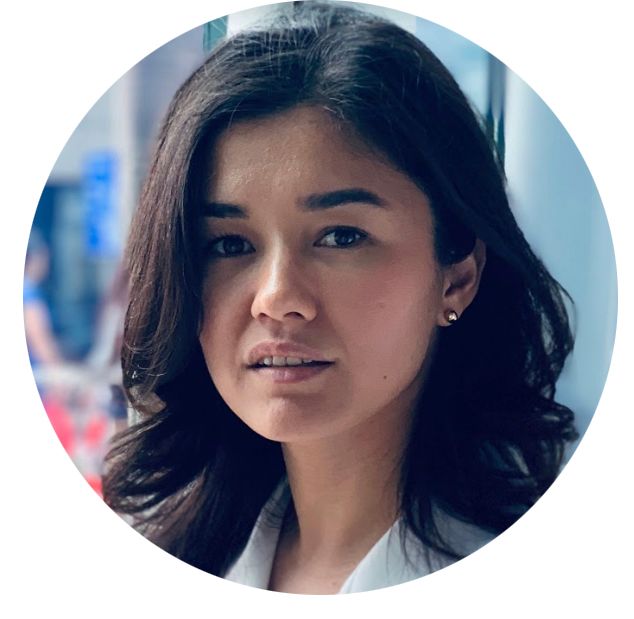 Assem Zhanaly
Financial Analyst
Case: International logistics and freight forwarding company
"We opened two corporate accounts in Singapore banks. The main one in UOB bank because our partners are the clients of this bank and they recommended us as reliable clients. It helped us to open an account there.
We got another backup account in CIMB for our safety. We chose this bank because it is the easiest way to open an account, they do not ask many questions in comparison to other banks in Singapore.
It took 3 weeks to open an account for our local director in UOB bank. We spent another 4 weeks to add a foreign director to the company. Our partners advised us to first open a bank account for a company with no foreign directors to make it faster.
CIMB opened the account in 2 weeks, but later there was a problem with the bank token activation. The activation code can only be sent to a local number or an email, and we had an international number chosen as the primary contact. To change that to email, the foreign director had to sign a paper form and send it to CIMB bank in Singapore. So we had extra charges and had to wait.
UOB bank is easy to work with. They have user-friendly online banking and many financial instruments. CIMB online banking is also ok but for now we don't use it that much."
Tips
Be sure to mention it to the bank officer if you have clients from Singapore, if you are going to open an office there or if you want to relocate. These details are likely to facilitate the account opening.
If your partners are clients in Singapore banks and they can introduce you as a reliable company, consider this option.
Highlights
For local UBOs/directors, a corporate bank account can be opened in 1 day.

For foreigners, it will take at least 2 weeks.

Remote account opening is possible for locals in some banks, e.g. in OCBC, DBS and UOB, provided that there are few (1–3) shareholders.

Foreigners will have to fly to Singapore to meet the bank representatives unless they choose HSBC or Citibank — these banks might allow signing the papers in one of their overseas branches or in the presence of a notary.

Aspire is the preferable option for modern entrepreneurs and digital-savvy business owners. They offer the fastest account opening process and everything is done 100% online, from the application process to managing your business finances. They also offer the best value with no monthly fee, no minimum deposit, and no minimum balance requirement.

Maybank is nice for an aspiring business — you can open an account with no monthly fee and no requirement to maintain a minimum balance.

If you expect that in 6 months you'll be able to have an average of S$3,000 resting on your account, then OCBC is a go-to option. The fee is low, the minimum initial deposit is the smallest of all, and the account opening is normally fast and smooth.

If you aren't inclined to maintain S$3,000 balance, consider paying a higher fee at DBS as this bank requires no minimum balance. But mind that their account fee is the highest.

As for UOB, this bank doesn't rush into opening an account and rigorously examines the client's background. Due to that, very rarely does this bank close accounts after opening as long as clients reply to emails and supply the requested information.