Company Registration
Singapore Company Registration in 2023: Complete Guide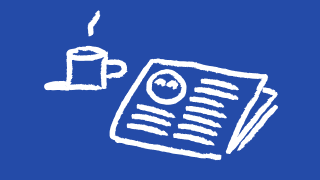 So, you want to set up a company in Singapore. Good move! The World Bank has listed Singapore as one of the most business-friendly countries for many years now.
But while Singapore does indeed boast a welcoming climate for business, the country's authorities follow procedure strictly. Company registration in Singapore is no different. To get set up, you will need to complete a few essential (and compulsory) steps.
How long this takes, depends on how well you prepare. So if you are ready to make the leap, let's look at setting up in Singapore with Osome's complete guide.
How To Set up a Company in Singapore?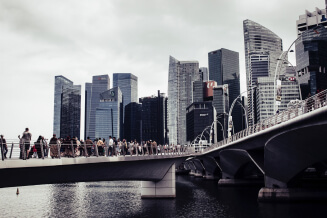 Singapore is a great place to do business — but it registering company registration can be tricky. The process is strictly applied by the authorities. And there's a lot of paperwork involved.
The Step-by-step Guide on How To Register a Company in Singapore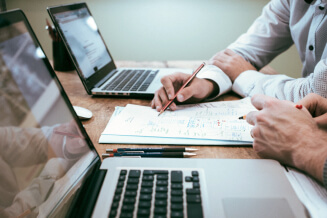 Review and understand Singapore's company registration requirements

Before beginning your Singapore company registration journey, take a moment to plan carefully. The Accounting and Corporate Regulatory Authority (ACRA) is the national regulator of Singapore's Companies Act.

ACRA runs company registration. To legally trade as a limited company in Singapore, you must register with ACRA. If you don't register and trade as a company, it's illegal and you risk a fine or even prison time.

Your application must also adhere to ACRA's processes. Broadly speaking, the Singapore company registration follows these steps:

Step 1

Get ACRA's approval for your company name

Step 2

Prepare documents to set up a Singapore private limited company

Step 3

Submit application to ACRA

This can take time. But by planning ahead, you can speed up the company registration process and avoid delays.

Determine corporate structure and collect supporting documents

You need to determine the structure of your company. That is, how your business will be governed. ACRA will want this detail before you can register your company.

You also must outline how the relationship between shareholders and the limited company will be conducted.

These facts will be outlined in your Memorandum of Association and your Articles of Association. In turn, these documents must abide by the provisions of the Companies Act.

In recent years, the Memorandum of Association and the Articles of Association have been joined in a single document. This document is known as the Constitution. You can submit to ACRA in this format.

Most likely, the company structure you need is that of a private limited (Ltd.) company. This is the most popular type of Singapore company. It's the most advanced structure and the most flexible.

A private limited company means your business is a separate legal entity. You and other members have limited liability if the company fails.

Confirm availability of desired company name

Your business needs a name! Get creative or be literal.

The usual restrictions apply: it can't be identical to an existing private limited company or too similar to an established trademark (like Coca-Cola, for example). You can check your name's availability on ACRA's Bizfile+ portal.

The final thing to be aware of is that your name cannot be 'undesirable'. For example, avoid religious connotations or any bad language.

Pay particular attention to this if you are from a Western background. Singaporean society is more conservative than what you may be used to. What's acceptable in, say, London, may be deemed unacceptable in Singapore.

Your name must be approved before you apply to ACRA. So any wrangling over the name will delay the process until it's resolved.

Sign incorporation documents

OK, so now you have a company name. It's time to put pen to paper to make things official.

ACRA requires you to provide and sign a few key documents. Namely, the particulars of your company directors and company secretary, and your Memorandum of Understanding and Association.

Remember, these documents are all legal declarations. Take them seriously and ensure all the information on the are accurate.

Incorporate company and open its bank account

Time to get going. Once your application is accepted, ACRA will officially incorporate your business. The next step? Getting a bank account.

The process is similar to company registration, in terms of documentation. When setting up a corporate bank account, it's important to compare and choose a bank that meets your specific needs.

If, for instance, you are planning to trade overseas or accept foreign currency, your needs will differ from a company planning to only trade in Singapore. There is a lot of choice out there. Don't just plump for the most convenient or first choice.

If you have an adviser in Singapore, ask them if they can refer you to a bank. Many accountants will have pre-established relationships that you can benefit from.

If you are referred to a bank by an adviser, the KYC process can be done remotely online. You won't have to go anywhere for it.

If, however, you want a bank account with one of the traditional banks, you will have to fly to Singapore. These banks require in-person KYC.
Read more about
Osome Accounting Services
What Are the Minimum Setup Requirements To Register a Company in Singapore?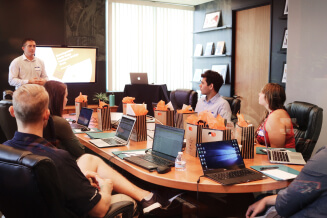 Director
Singaporean law requires at least one director to be resident in the country. That person can be a foreign national or a Singapore citizen. As long as the person is legally resident in Singapore, they can help you fulfill this requirement.
Of course, if you are planning to legally relocate to Singapore full-time, you can do it all yourself. Otherwise, if you don't have a resident director, you can use what's known as a nominee director.
Initial Paid-Up Capital
The financial barrier to entry for starting a company in Singapore is low. The initial capital required is S$1. Later on, you can inject more funds into the business. Just notify the authorities when this happens.
It's also legal to issue shares without having first received money from shareholders. Just make sure these amounts are paid in. Or, indeed, simply wait until you have the capital before issuing shares.
Company Secretary
Every company must appoint a company secretary residing in Singapore. The company secretary keeps your business compliant with regulations and filings. It's an essential part of doing business in Singapore.
A corporate secretary is responsible for all necessary documents required by law. For example, your corporate secretary is responsible for:
Issuing company resolutions

Managing regulatory filings

Maintaining company books.
You should take the appointment of your corporate secretary very seriously. This is a legal requirement and the role is critical. It requires various certifications and involves a lot of responsibility.
A common route for many businesses is to use a company secretarial service. Your secretary will track deadlines, keep documents in order, and ensure you stay compliant.
These services are particularly useful for foreign entrepreneurs. A secretarial service will flatten the learning curve of running a Singapore company. This service will keep you compliant, without you having to run the admin yourself.
Local Address
In order to operate a business in Singapore, you need a local address. Makes sense, right? ACRA has set requirements on what sort of address is needed.
Your private limited company must have a registered address in Singapore. It cannot be a P.O. box and all your statutory documents should be kept at this address.
If you don't want an office space or aren't resident in Singapore, your nominee director's address can be submitted. You can keep all your relevant documents at this address, too. This is perfectly acceptable to ACRA and you don't need a premise if you don't want one.
Tip
You can use your residential address as your company address. This is fine, as long as your business is not going to disturb your neighbours. You might need additional approval from authorities for this (which might also delay your registration).
Company Registration - Additional Requirements for Foreigners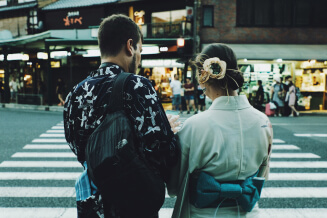 There are few restrictions on foreign citizens setting up and owning a business in Singapore. In general, the country is very open to foreign investment.
You don't even have to fly in to start the process. Company registration in Singapore can be done remotely. Many services exist to help you manage this effectively.
The one catch is local residency requirements. At least one company director must be a local resident. That does not mean 'Singaporean Citizen', however. It can also be a Singapore Permanent Resident or an EntrePass/Employment Pass holder.
Ask around in your network and see if you might know someone who fits the mold. The local director can essentially be a box ticking exercise. Or indeed, you can use a nominee director service. These are common and safe in Singapore.
A nominee only formally holds a director's position. This nominee director will not have any actual decision-making powers or authority to run the private limited company. Their only obligation is to act in compliance with the law.
If you want to go it alone, you need to become legally resident in Singapore. There are services that will help you manage this process. If done alone, it can be quite drawn out and time-consuming.
Remember: EPs are issued per one specific company. You can't just transfer an EP from one business to another. If you want to start a business, you need a new EP. Luckily, you can apply for an EP while maintaining your current one.
Unfortunately, these requirements for foreigners do mean that company incorporation costs more. The company formation process for locals is more straightforward.
Start your company the easy way
With Osome, you're ready to go from day one: all-in-one company registration, specialist business advisors on call, hassle-free banking set-up.

Start my company
Our small business experts will get you set up and operating in one go

Get business confidence
Tips on starting and growing your business, as told by people who have actually done it
Company Registration FAQs
Can you start a business without registering?

You can become a sole proprietor without registering. Naturally, to work in Singapore as a sole proprietor, you must be a legal resident.

You cannot, however, operate as a limited company without registration. As a sole proprietor, you operate under your own name and your liability is unlimited.

A limited company is the safer, most flexible option for foreing entrepreneurs in Singapore. This structure means you will be protected from any liabilities the company may incur.

How much does it cost to register a company in Singapore?

It can vary – but the standard company registration fee in Singapore is S$300. This is a one-off, so all-in-all it's a fairly modest investment. The name application fee is a further S$15.

The only recurring cost is the annual filing costs. This will be another S$60 a year. These costs are, as you can see, very manageable. And it's a big part of Singapore's lure to entrepreneurs.

How can I verify a company is legitimate?

The company will be registered with ACRA. Being registered means the company has named directors, shareholders, an address and a bank account.

You can search ACRA's database to verify a company's registration. Simply type the company's name into the database. If they are legitimate, the company will appear there.

If the company doesn't appear there, warning bells should ring. Of course, it may be a misunderstanding or misspelling, so always double check. But if the company doesn't appear on ACRA's database, they are not legally operating.

How long does it take to set up a company in Singapore?

It depends on you and your preparation. If you are well organised and well versed in what's required for registration, getting set up is relatively painless.

ACRA does, however, require a lot of paperwork and the process is strict. If you do not conform to ACRA's requirements, company set-up will be delayed.

What happens if I don't register my business?

You can not legally operate your business in Singapore. If caught, the criminal punishment is severe. It's not worth the risk or the effort.

For carrying out business without registration, you may receive a fine up to S$10,000, or imprisonment for a term not exceeding 2 years or both.

If you're concerned about the admin and legwork of registering, you can safely, affordably and effectively outsource this process to a third party. This will eliminate any headache while also keeping you 100% legal.

What is ACRA?

ACRA (or The Accounting and Corporate Regulatory Authority) is Singapore's regulator of business registration, financial reporting, public accountants and corporate service providers.

ACRA's remit is to create a safe, well-regulated business environment in Singapore. Its stated focus is to maintain Singapore's reputation as a business-friendly jurisdiction.

When you set up a Singapore company, ACRA is the body you deal with. ACRA will officially register you and will keep your details on file.

Aside from company registration, ACRA also monitors corporate compliance with disclosure requirements and regulation of public accountants performing statutory audit.

This means ACRA has a unique, dual regulator and registrator capacity within the Singaporean business ecosystem.

How long does it take to register a Singapore Company?

It's quick! Registrations are usually approved within one day (even within 15 minutes). It's one of the reasons why Singapore is so attractive to entrepreneurs. Once ACRA has approved your application, you'll pretty much hit the ground running.

The only caveat is if your business needs to be referred to another government department. Certain industries require extra sign-off from specific government departments.

For example, private schools must be approved by the Ministry of Education. This process takes between 14 and 60 days. Keep that in mind when setting up. Check what sector you're in and prepare accordingly.

How can a foreigner register a company in Singapore?

There is no restriction on foreign ownership of Singaporean companies. You can reside elsewhere and operate a business legally.

Indeed, business ownership in Singapore is very open ended. Any person over the age of 18 can start a company in Singapore. The only requirement is that this person has not been convicted of a crime or been declared bankrupt. Other than that, you're good to go as long as one director is a Singapore resident. That is a Singapore citizen, a permanent resident or an EntrePass/Employment Pass holder. You can fulfil this requirement yourself by moving to Singapore legally.

If you do not have a director that's resident here (or you are not planning to move to Singapore), you can use a nominee director service. This is entirely legal and safe.

How to check company registration in Singapore?

ACRA is your one stop shop for all things registration. If your registration is being held up or delayed, ACRA will be able to answer your questions.

If you want to check that you have everything you need for registration, then there are experts in Singapore that can help.

Many incorporation services exist, and these companies will be well versed in what's required from foreign or local entrepreneurs wishing to register a Singapore company.

Where to apply for company registration?

All applications are done with ACRA (or The Accounting and Corporate Regulatory Authority).

Depending on your circumstances, ACRA will have a set list of required documents in order to register your company. You must collect these documents and submit them alongside your application.

Once you have satisfied ACRA's requirements in your specific case, the body will official register your company. Once you are registered and approved with ACRA, your company is now able to legally operate in Singapore.

Can an EP holder register a company in Singapore?

Yes, EntrePass holders are able to register a company in Singapore. There is no difference between an EP holder or a Singapore citizen when it comes to registration.

Indeed, EP holders can set up the company by themself. They do not need a Singapore citizen to join as a director.

As an EP holder, you are not restricted in any way from starting or operating a Singapore company. In fact, any foreigner can run a Singapore company (subject to Singapore resident director requirements, see above).
I didn't find the answer to my question...
That's alright! Let us know your question