Financial Forecasting: A Guide for New Business Owners
Discover the full potential of your Singapore startup through financial forecasting. Gain reliable insights for success and attract investors confidently with Osome's empowering tools. Read our blog today!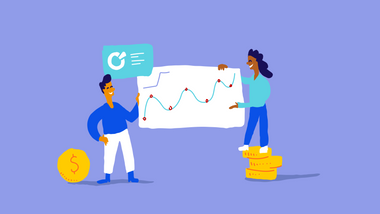 When you start a business, navigating through the financial aspects of running a successful venture can be overwhelming. One key tool that can help you stay ahead of your finances is financial forecasting. We'll walk you through financial forecasting and why it's important for new business owners. We'll also explore common mistakes to avoid and provide tips for developing your financial forecasting strategy, including helpful tools to make your life easier!
What Is a Cash Flow Forecast?
A cash flow forecast is essential for any business owner or manager, whether you're new to the game or not. Essentially:
It is a projection of your future income and expenses, allowing you to plan and make informed decisions about your financial resources.
By predicting cash shortfalls and surpluses, you can stay ahead of the game and avoid any financial bumps.
For instance, when you see a cash shortfall coming, you can plan to delay non-essential expenses or have a friendly chat with your suppliers to work out better payment terms. On the flip side, if you expect a cash surplus, you've got the green light to invest wisely, maybe in new equipment or talented new team members.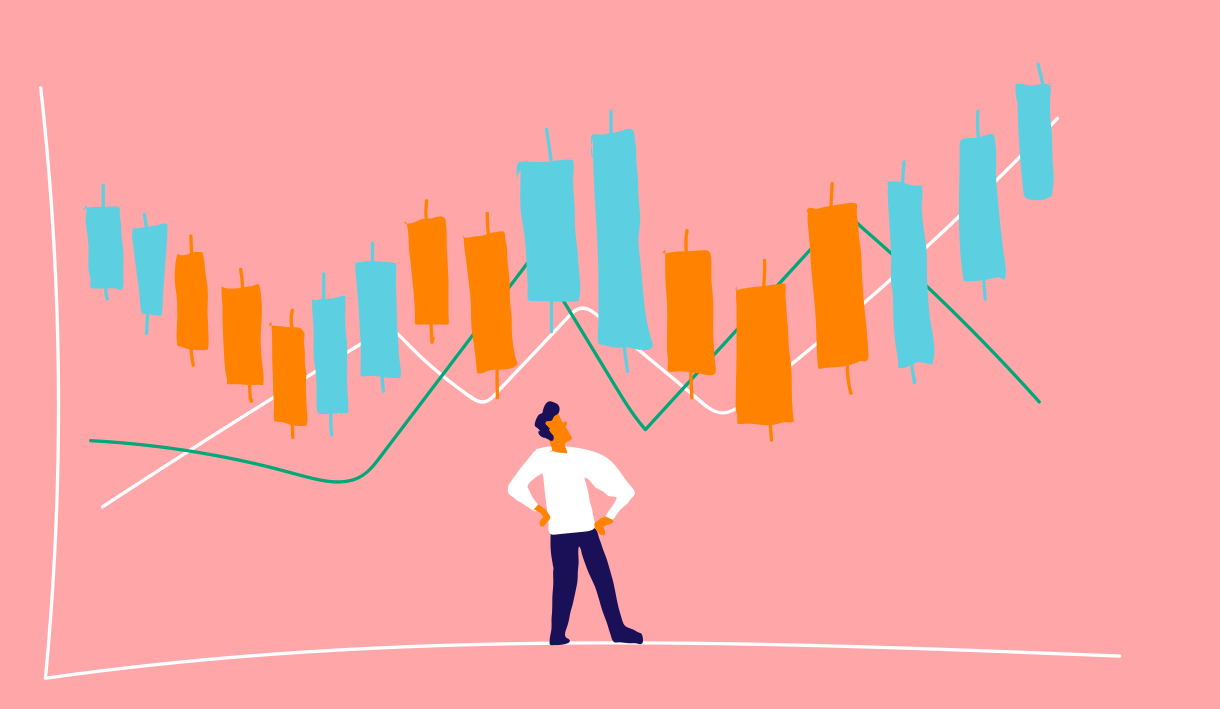 Financial projections for start-ups may seem daunting, but we've got your back! Our accounting software has user-friendly financial forecasting tools that make creating your cash flow forecast a breeze.
Accuracy is crucial when making your forecast. Include all your income and expenses, like fixed and variable costs. And here's a tip: review your forecast regularly and tweak it as needed.
Why Is Financial Forecasting Important?
Financial forecasting is super important for successful businesses. It means predicting your future finances using today's and past data. This helps you make smart decisions and plan ahead.
Financial forecasting is vital for small businesses because it helps manage expenses and income. Predicting cash flow avoids surprises like bounced checks or missed payments, maintaining a positive reputation with clients and suppliers.
It boosts your chances of securing funding. Lenders need a solid business plan with financial projections. Accurate forecasts show your business's health and growth potential, impressing potential investors.
With cash flow forecasting, you gain control. Informed decisions about your business's future direction prevent risky guesswork, avoiding costly mistakes.
What NOT To Do When Financial Forecasting

Don't be overly optimistic. Stay realistic about revenue and expenses to avoid overspending and financial issues.
Update your forecast regularly. Actual income and expenses may differ, so staying informed helps make better decisions.
Consider external factors like the economy, regulations, and consumer behaviour. Adjust your forecast accordingly for accurate predictions.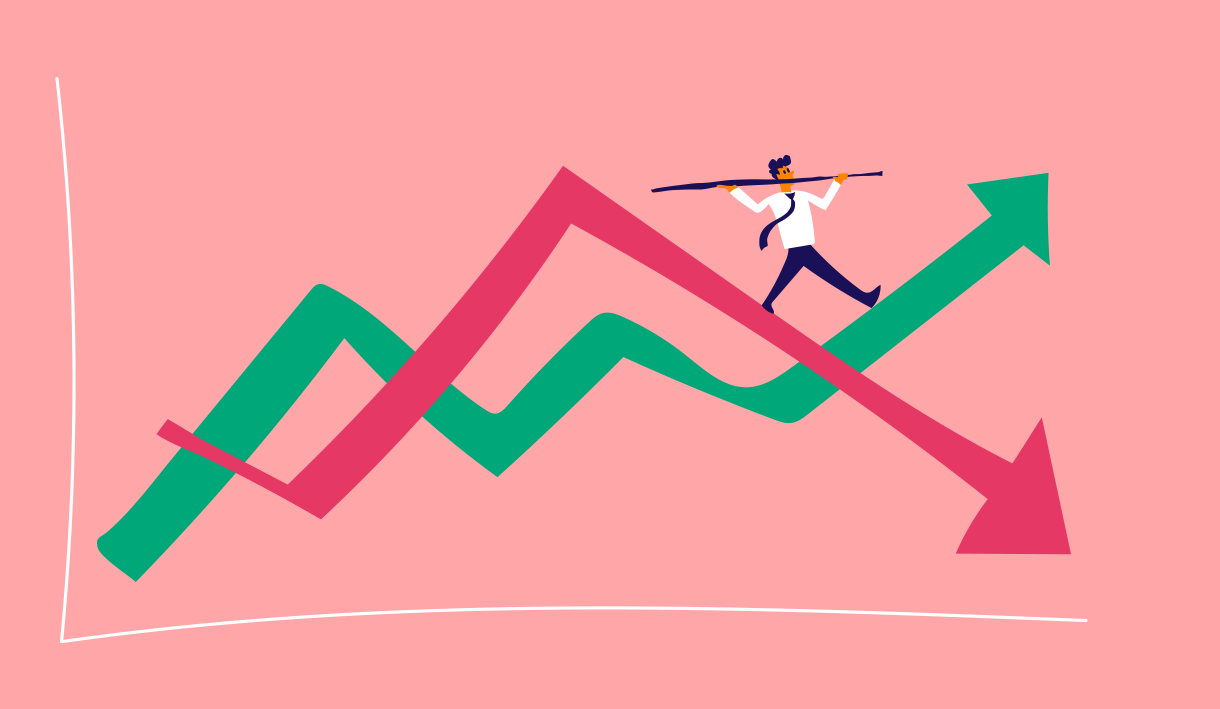 Business owners often forget about their business's seasonality. Depending on your industry, revenue and expenses may vary throughout the year. For instance, retailers may have high holiday sales, while construction companies may slow down in winter. Consider these seasonal changes when making your forecast.
Additionally, business owners may make the mistake of not factoring in the cost of growth. As your business expands, you may need to invest in an office space, hire additional staff, or subscribe to financial admin services that take things like bookkeeping off your hands. These costs can impact your financial performance, so including them in your forecast is important.
Keep in mind that financial forecasting isn't a one-time thing. Update it regularly to match your business and the outside world. By evaluating and adjusting your forecast often, you'll make smart choices and stay on track to reach your financial goals.
Financial Forecasting Tips
Developing a sound financial forecasting strategy requires time and effort. Here are some tips to help you get started:
To develop a financial forecasting strategy, start by understanding its purpose. Predict future outcomes and spot risks and opportunities for your business. With a solid strategy, you'll make informed decisions to reach your goals.
Use realistic assumptions. Rather than relying on wishful thinking, base your projections on historical data and current trends. It's easy to get carried away with overly optimistic predictions, but staying grounded in reality is essential. By using realistic assumptions, you can avoid making decisions based on false expectations.
Stay flexible. Update your forecast regularly and adjust it as needed. It should be an ongoing process that is regularly reviewed and updated. Maintaining accuracy and relevance of your forecast requires being flexible and adaptable.
Seek expert advice. Consult with a financial advisor or get accounting software to ensure you're on the right track. The best way to improve your cash flow forecasting strategy is to get a second opinion. A financial advisor or accountant can provide valuable insights and help you identify potential blind spots.
Keep business goals front of mind. Your forecast should align with your overall business strategy. Your financial goals should be aligned with your business goals. The best way to align your financial projections with your overall strategy is to consider your business goals when developing your financial forecasting strategy.
Use tools to track your progress. Regularly compare your forecast with your actual income and expenses to identify areas where you can improve. Osome's all-in-one dashboard gives you an overview of your finances in a way that is simple and easy to use. Identifying discrepancies and adjusting as necessary is essential when tracking your financial progress. Doing so lets you identify areas where you can improve and take corrective action before it's too late.
For Ecommerce Business Owners
If you're an ecommerce business owner, you can integrate the Osome dashboard with your sales platform for a live feed of how your sales are doing for streamlined ecommerce accounting. Small business owners can streamline their accounting by connecting the Osome app with their online store for effortless reports and filings.
financial forecasting is a must-have for new business owners to manage their finances effectively. With a cash flow forecast, you gain clarity on your inflows and outflows, making smart resource decisions. Stay grounded, stay adaptable, seek expert guidance, align with your business goals, and regularly monitor your progress.
With Osome, you can manage your finances from incorporation to scaling up. You'll be ready to work with one of our experts for your first financial projection in no time. Schedule a call with us today.