Registering a Company in Malaysia: A Step-by-Step Guide
Malaysia offers opportunities for foreign businesses with no restrictions on foreign shareholding. Let's walk you through the process of registering a company in Malaysia, including; the role of SSM Malaysia, business entity types, pros & cons of company registration, and a guide to get started.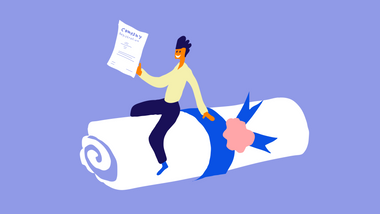 Want to start, expand, or move your business to Malaysia? Great news! Malaysia is one of the best places for foreigners to open up a company in due to it having no restrictions on foreign shareholding.
But while there are loads of benefits to setting up in Malaysia, it does have a strict process to follow. To register a company in Malaysia, you need to: gather required documents, submit them to SSM, and comply with regulatory requirements.
However, we're here to help! This step-by-step guide has got everything you need to know to make your business a success from day one. Let's get started...
What Is SSM Malaysia?
Before we dive into the company registration process, let's look at SSM Malaysia.
SSM stands for Suruhanjaya Syarikat Malaysia — it's the Companies Commission of Malaysia. The governing body responsible for the regulation and registration of businesses in Malaysia.
It's the one-stop centre for all matters related to company formation and compliance.
Should I Open a Company in Malaysia or Singapore?
Deciding whether to do your company incorporation in Singapore or Malaysia can be a tough choice. Both offer fantastic opportunities for businesses — but you need to do your research.
Does the local government offer tax breaks for your sector? Will you have the right local talent available? Would it be better to be a Singapore based company in Malaysia? Or even move your Singapore company to Malaysia?
These are all questions you should ask yourself.
Pros and Cons of Registering a Company in Malaysia
Like all places, registering a company in Malaysia comes with its own pros and cons. For instance, due to the Malaysian tax system, it might make more sense for you to incorporate your new business in Singapore.
Let's take a look at them:
Advantages
It's a strategic location with central access to a market of over 600 million people
Excellent infrastructure and transport links
A highly skilled and educated workforce across various industries
A vibrant and diversified economy with lots of opportunities for growth and expansion
Attractive government incentives, such as tax breaks and grants
Disadvantages
Dealing with various government agencies, permits and compliance with local laws can be confusing
Cultural and language barriers that may need an understanding of local customs and business practices
Cultural and language barriers that may require a deeper understanding of local customs, preferences, and business practices
Pros and Cons of Registering a Company in Singapore
Like Malaysia, Singapore also has lots of pros and cons to registering a business there too:
Advantages
It's business-friendly — with attractive tax incentives for all types of businesses
Its reputation as a financial hub, providing access to funding options and business networks
Singapore has a strong network of international trade agreements, making it ideal for global businesses
Company incorporation for foreigners is straightforward — it's easy either way, whether you open a Malay company in Singapore or a Singaporean company in Malaysia.
Disadvantages
There are also some downsides you should think about too:
There's a higher cost of living and operating expenses compared to Malaysia
Commercial rents, employee salaries, and other business-related costs can be substantially more
8 Types of Business Entities to Register in Malaysia
You've got this far and you're still set on registering a company in Malaysia. But what kind of company structure should you set up?
Sole Proprietorship
A sole proprietorship is a business owned and operated by a single individual. A sole proprietorship is the simplest and most straightforward form of company in Malaysia. But, the owner is personally liable for all debts and obligations of the business.
Partnership
A partnership is two or more individuals or entities coming together to carry out a business with a shared goals — for instance architects.
Partnerships can be either general partnerships or limited partnerships, depending on the level of liability each partner wants to take on. Partners share profits, losses, and responsibilities based on the terms outlined in a partnership agreement.
Sendirian Berhad (Sdn Bhd) / Private Limited Company
A Sendirian Berhad (Sdn Bhd) or private limited company is the most popular choice of business structure.
It's a separate legal entity with limited liability — meaning shareholders are only liable for the company's debts to the extent of their shareholdings. It's also attractive to investors due to its legal protection.
Company Limited by Guarantee (CLG)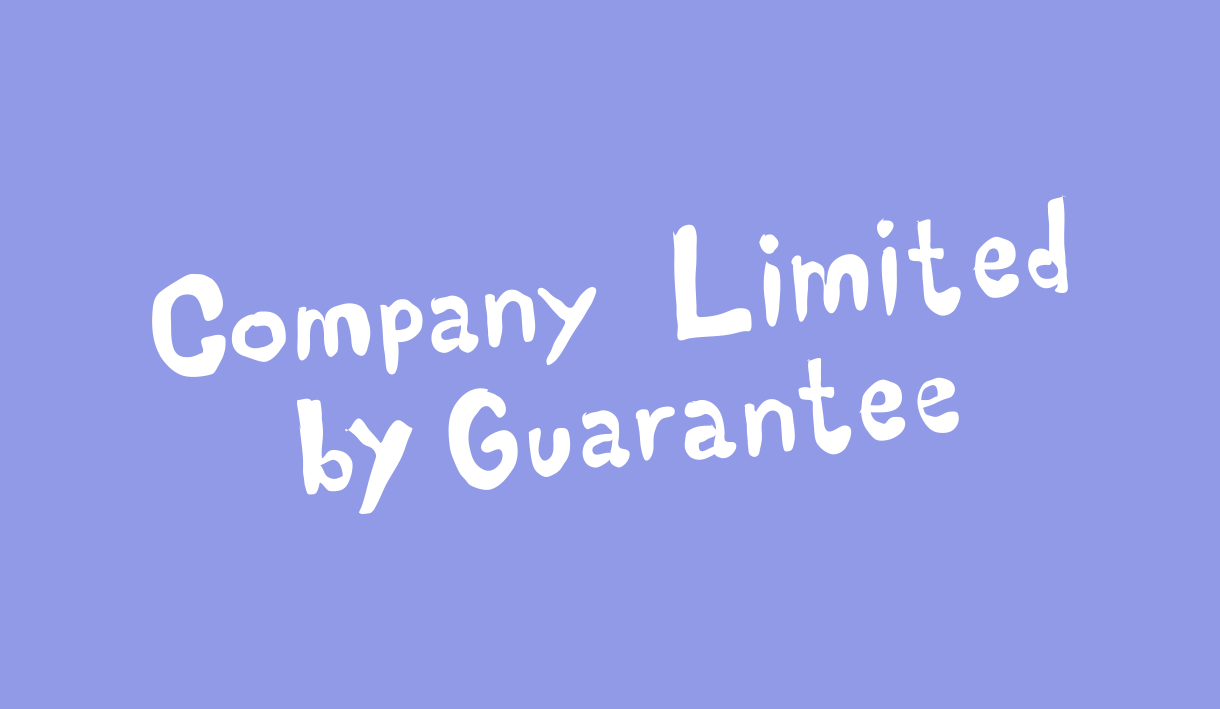 A Company Limited by Guarantee (CLG) is most commonly used for nonprofit organisations and clubs.
Unlike companies that have shares and shareholders, a CLG has members. These members are guaranteed to cover the company's liabilities up to a specified amount.
Sendirian (Sdn) / Unlimited Company
A Sendirian (Sdn) or unlimited company is similar to a sole proprietorship — but with multiple owners.
It doesn't include limited liability, meaning the owners are personally responsible for the company's debts and obligations. This structure offers flexibility and a simple registration process, but it carries higher risk for the owners.
Berhad (Bhd) / Public Limited Company
A Berhad (Bhd) or public limited company is a company that's listed on the stock exchange.
This means it can raise capital from the public by selling shares. Bhd companies have limited liability and ownership is represented by shares. However, they are subject to more stringent regulations and reporting requirements due to their public nature.
Foreign Company
A foreign company is a company incorporated outside Malaysia but operating within the country. For instance if you're moving your company from Singapore to Malaysia.
Foreign companies need to register with the Companies Commission of Malaysia (SSM) to conduct business legally. And they can either establish a branch office, subsidiary company, or representative office in Malaysia, depending on their business needs and goals.
Perkongsian Liabiliti Terhad (PLT) / Limited Liability Partnership (LLP)
A Perkongsian Liabiliti Terhad (PLT) or Limited Liability Partnership (LLP) is a flexible business structure that combines features of partnerships and limited liability companies.
LLPs provide partners with limited liability protection while maintaining the flexibility of a partnership. They're suitable for professional services firms, such as accounting or law practices, where partners want to limit their personal liability.
How To Register a Company in Malaysia: Step-by-step Guide
Now we've covered the essentials, let's take a look at the step-by-step process of registering a company in Malaysia:
Step 1: Registration Preparation
Organisation is key to making sure getting your company registered in Malaysia goes smoothly. Get prepared with the following:
Decide on the best business entity type for your company
Select a distinctive and exclusive company name — ensure it has the same meaning or connotations in Malaysia
Compile and organise the required company documents, this typically includes:

Identification documents of directors and shareholders
Company constitution (for private limited companies)
Additional documents specific to the chosen business entity type
Step 2: Registration
Now you're ready to get going:
Complete the registration process with SSM Malaysia
Get the necessary licences and permits for your business operations
Register your company for taxation purposes
Step 3: Post-registration
Once you're up and running, you need to:
Open a business bank account.
Congratulate yourself on opening your business! That's it, you're all set.
Are You Ready To Start Your Business?
Registering a new company in Malaysia can be an exciting time. But to be sure you're making the right decision you need to do your research.
Follow the steps in this article and, if needed, get professional advice too.