Ecommerce Sales Dates To Plan For in 2022
Looking to achieve your sales targets this year? It is never too early to start planning your ecommerce activities and campaigns for the year. The trick is to plan in advance, and a time-tested calendar detailing dates of key events can be your company's best tool.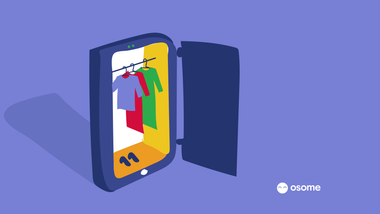 In this digital age, there is a key ecommerce event happening every single month. As much as consumers look forward to getting a good bargain, these key dates also give your business an opportunity to capitalise on occasions and increase your sales.
Remembering important dates is one thing, preparing for them is a different ball game altogether. You may think your customers won't be interested in certain dates but the fact is, if there's a sale attached, they're likely to feel motivated.  

By the way if one of your goals in 2021 is to grow your business, consider leaving all corporate back-end tasks like accounting for ecommerce and corporate secretarial work to a service provider like us. You grow your business, we'll do the rest. We've rounded up the important calendar dates you need to take note of this year to help set yourself up for success!
January: A Fresh Start
As we enter a new calendar year, consumers are on the lookout for platforms to spend their Christmas savings and gift cards on. This makes January one of the most favourable months for ecommerce business owners and consumers alike. Post-holiday sales give an incentive for savvy consumers to splurge, and can expose your brand to a new target audience.
Moreover, the back-to-school rush also means that stationery, uniforms and other accessories will be in popular demand as the academic year resumes.
1st January – New Year's Day
4th January – Back to School
February: Usher in Prosperity
With a major occasion like the Lunar New Year being held in February, Chinese New Year shopping usually peaks two weeks leading to the event. This gives shoppers ample time to shop for gifts and to purchase clothing and home decoration for the festivities. Ecommerce giants and smaller merchants tend to feature unique Chinese New Year-related products from heritage brands, such as modernised cheongsams.
Additionally, Valentine's Day is another important event for ecommerce businesses. This occasion provides a good opportunity to capitalise on couples, or for the singles to practise self-love.
1st & 2nd February – Chinese New Year (Lunar New Year) Tiger
13th February – Galentine's Day
14th February – Valentine's Day
March: School Holidays
Welcome warmer days ahead and a change of mood with new sales opportunities. With occasions such as St Patrick's Day coming up, consider adding a touch of (green) colour to your marketing collateral to celebrate the month of newfound optimism.
With the school holidays around the corner, connect with your shoppers who are students or parents by offering discounts or special deals on categories such as books, video games, educational products and more.
With International Women's Day, consider running promotions to celebrate women. To take things one step further, you can even consider partnering with a woman-focused charity in Singapore, with a certain percentage of your sales proceeds going to that particular charity.
8th March – International Women's Day
12th to 20th March – School Holidays
14th March – White Day
17th March – St. Patrick's Day
April: Sweet Temptations
April is the month of sweet temptations, with lots of Easter bunnies hopping around, chocolates, and Easter eggs. Take your marketing game to the next level by offering shoppers some sweet temptations in the form of sales and discounts, or exercise some creativity by holding an online Easter egg hunt to engage with your shoppers.
The spirit of April Fool's Day allows you to show the mischievous side of your brand.
Lastly, sustainability is an important topic that has touched all industries – and especially among younger consumers. Consumers have grown increasingly aware of environmental issues and are consciously looking out for brands that are in line with their own sustainable values. They want to purchase from brands that can demonstrate how they reduce single-use packaging, offset carbon emissions, or give back to Mother Earth. Make use of Earth Day as a way to promote your brand's eco-friendliness.
Businesses that incorporate sustainable practices will be able to build trust with consumers and drive business growth in the long run.
1st April – April Fool's Day
15th April – Good Friday
17th April – Easter Sunday
22nd April – Earth Day
May: Mid-year Madness
The month of May is an important one for Muslims in Singapore as it marks the end of Ramadan, the fasting month. Muslims enjoy dressing up to the nines on Hari Raya Puasa, which gives businesses an opportunity to sell fashion apparel in the weeks and days leading up to the celebration. Selling starts 1 to 2 weeks before Ramadan. For instance, Zalora is one of the ecommerce players that has consistently connected with the Muslim audience, and they even have their own Zalia label that is catered to fashion-savvy Muslims.
With 4th May gaining traction in Singapore, delight Star Wars fans by providing an incentive for shoppers to purchase your Star Wars-related merchandise, if any.
Otherwise, you can also start planning for Mother's Day, with gift recommendations for shoppers. Make the most out of this day by executing your promotional activities two to three weeks before the actual day. Strike a chord with your audience with emotionally appealing campaigns, and remind them to show their appreciation for their mothers with a thoughtful gift.
Although Vesak Day might be a relatively quiet affair in Singapore, product offerings such as flowers, candles, or even sportswear could be pushed to your targeted consumers, as devotees head to temples for candlelight processions.
1st May – Labour Day
1st May – End of Ramadan
3rd May – Hari Raya Puasa
4th May – Star Wars Day
8th May – Mother's Day
15th May – Vesak Day
28th May to 26th June – School Holidays
June: Great Singapore Sale
The middle of the year is a busy period, with many ecommerce players launching pre-summer sales to make way for new stocks.
Unique to Singapore, The Great Singapore Sale is an annual event that attracts shoppers globally. The main draw of this sale is that many high-end brands offer significant discounts from June to July. However, with the coronavirus changing things, many retailers have migrated online into an 'e-GSS' model to fulfill shoppers' needs.
Additionally, occasions such as China's 618 shopping festival have started gaining traction in Singapore, so you may want to make use of this ecommerce shopping day to promote your products. Alternatively, Father's Day offers great gifting opportunities for you. To boost sales, you could even consider offering free wrapping and delivery. With June being Pride Month, you can also consider giving back to society by sponsoring your local pride community.
TBC – Great Singapore Sale (two-month period)
1st - 30th June – Pride Month
18 June –  618 Mid Year Shopping Festival
19th June – Father's Day
July: Recovery Month
July is known to be a slow month for ecommerce, but there are still key retail dates to revolve your marketing efforts around. Take this lull to restock your inventory and plan for the upcoming back-to-school season.
Hari Raya Haji marks the end of the Hajj, the annual Muslim pilgrimage to the holy city of Mecca. If your business caters to Muslims, remember to take note of this holiday.
Additionally, pay attention to Amazon Prime day - a date you'd want to participate in, regardless of whether your business sells on Amazon or not. Prime Day is an annual deal event exclusively for Amazon Prime members, offering two days of attractive deals on products from small businesses & top brands.
10th July – Hari Raya Haji
TBC – Amazon Prime Day
August: National Pride
Fly the Singapore flag high and showcase your patriotism in the month of July. Consider featuring local brands, or partnering with local startups for a touch of national pride.
8.8 also provides a great opportunity for your business to hold a mega sale, and you can price your items attractively at $0.88, $8.80 or $88 to entice shoppers looking for a good bargain. With 8.8 Sale and National Day being back to back, planning in advance is crucial.
8th August – 8.8 Sale
9th August – National Day
September: Shopping Festival
September might not be a busy month, but you can still market your activities around the school holidays with a Teachers' Day or back-to-school sales, or concentrate on the 9.9 shopping festival.
Inspired by 11.11, a 9.9 Super Shopping Day event was launched in 2016 by Shopee, one of Southeast Asia's largest ecommerce platforms. Since Shopee's launch of this sales event, other big players in the industry – including Zalora and Lazada – have also joined in. The 9.9 sale marks the start of the year-end shopping season, with most orders in Singapore placed through mobile phones. If you intend to participate in this event, make sure your web interface is mobile friendly, or you could risk losing potential customers.
2nd September – Teachers' Day
3rd to 11th September – School Holidays
9th September – 9.9 Sale
October: Spooky Season
Shake off the cobwebs and enter the month of pumpkin spice lattes. October offers several interesting retail events for ecommerce businesses. Celebrate the one beverage that helps so many Singaporeans in their daily lives – make use of International Coffee Day to incorporate some coffee samples to your customers' orders.
Deepavali, or the Festival of Lights, is also held this month and is the biggest shopping season for Indian households as they look to spend on presents, lights, and festive ornaments. If you cater to a primarily Indian market, brace yourself for abrupt surges in orders and spending, and make sure that your website has enough bandwidth to accommodate site traffic.
As Singaporeans grow increasingly receptive to what was once considered a Western holiday, spooky-themed items will also be welcomed this season as Halloween draws near.
1st October – International Coffee Day
7th October – Children's Day
10th October – 10.10 Sale
24th October – Deepavali
31st October – Halloween
November: Hectic Season
November is the month that most ecommerce business owners love and hate. With exciting events such as Black Friday and Cyber Monday, no other month is as chaotic as November.
On top of that, Singles' Day is also a key ecommerce event to take note of. Originating in China,
Singles' Day, also known as Double 11 since it falls on 11 November, is typically a 24-hour shopping period offering customers steep discounts and attractive promotions. Consider offering discounts on top-tier products and items that customers have added to their wishlists.
Make sure your business is well equipped for the upcoming sales by restocking early and keeping your sales activities updated. Additionally, ensure that your hosting provider offers good uptime — the last thing you want would be to have your website crashing, losing out on generating sales revenue. Here are the 10 best hosting providers we recommend.
11th November – Singles' Day
25th November – Black Friday
26th November to 31st December – School Holidays
28th November – Cyber Monday
December: Festive Season
December is no doubt another busy shopping season of the year for most ecommerce businesses. The year-end 12.12 provides a final chance for shoppers who have missed the previous sales to purchase their last-minute Christmas gifts.
With shopping being a national pastime, Singaporeans continue shopping on Christmas Day and even afterwards, since many ecommerce businesses offer post-Christmas markdowns. With Singaporeans purchasing gifts for themselves, their loved ones or even for office Christmas parties, your sales strategy could experience tremendous growth when executed correctly. To make the gift hunting process easier, you could categorise your products into different price ranges, such as gifts under $50 etc. Customised items and Christmas baskets are also popular gifting items.
12th December – 12.12 Sale
25th December – Christmas Day
26th December – Boxing Day
31st December – New Year's Eve
Important Dates at a Glance
January
February
March
April

1 – New Year's Day

4 – Back to School

1&2 – Chinese New Year (Lunar New Year) Tiger

14 – Valentine's Day

8 – International Women's Day

12-20 – School Holidays

14 – White Day

17 – St. Patrick's Day

1 – April Fool's Day

15 – Good Friday

17 – Easter Sunday

22 – Earth Day

May
June
July
August

1 – Labour Day

1 – End of Ramadan

3 – Hari Raya Puasa

4 – Star Wars Day

8 – Mother's Day

15 – Vesak Day

28 May - 26 Jun – School Holidays

TBC – Great Singapore Sale (two-month period)

1-30 – Pride Month

18 – 618 Mid Year Shopping Festival

19 – Father's Day

10 – Hari Raya Haji

TBC – Amazon Prime Day

8 – 8.8 Sale

9 – National Day

September
October
November
December

2 – Teachers' Day

3-11 – School Holidays

9 – 9.9 Sale

1 – International Coffee Day

7 – Children's Day

10 – 10.10 Sale

24 – Deepavali

31 – Halloween

11 – Singles' Day

25 – Black Friday

26 Nov - 31 Dec – School Holidays

28 – Cyber Monday

12 – 12.12 Sale

25 – Christmas Day

26 – Boxing Day

31 – New Year's Eve
Preparing Your Business for Sales in 2022
As the world evolves rapidly, one thing remains constant - annual holidays and the sale opportunities they present. As a business owner, it's crucial to keep track of the upcoming important dates so you can retain a competitive edge over your competitors, and launch marketing campaigns in a timely manner. These holidays present a great opportunity for you to engage with your shoppers with special promotions, deals, complimentary shipping, flash sales, giveaways and more. The trick is to plan in advance, and a time-tested calendar detailing dates of key events can be your company's best tool.
Leave your paperwork headache to us
If your ecommerce business is your bread and butter, why not consider investing in accounting software sooner rather than later? In this way, you can concentrate solely on planning your sales strategies. Our ecommerce accounting experts can show you the profitability of every line and channel by consolidating numbers for each SKU, product group, and market, making it clear where your money comes from. Furthermore, we know how to read documents from any platform including Amazon, Stripe, Lazada and any other statements, automatically convert them into books, and produce reports and tax returns.
We know you can do it all on your own, but do know that you don't have to!