5 Steps to Starting Your Own Recruitment Business
Did you know that after incorporating your company, there are licences and security deposits to make to set up an employment agency? Read on.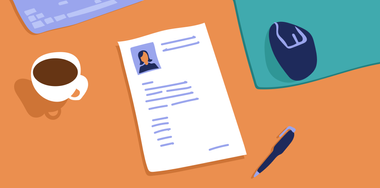 If you want to open your own Employment Agency (EA)  in Singapore you'll need to know the requirements and steps of how you or your firm can get an Employment Agency (EA) licence in Singapore to help you begin working on these new programmes.
Before we begin, we'd like to let you know that we can assist you with registering a company in Singapore for you to start an Employment Agency, and then with any corporate secretarial and accounting work, you'll need help with after that. However, we do not provide the services to help you get a licence for you. We've provided the information for you below to get you started. Once you've decided to open a company or need help with corporate secretarial services, simply drop us a chat.
To open your Employment Agency, you need to have a licence. Let's start by understanding some of the basics of situations/activities that would require an Employment Agency licence.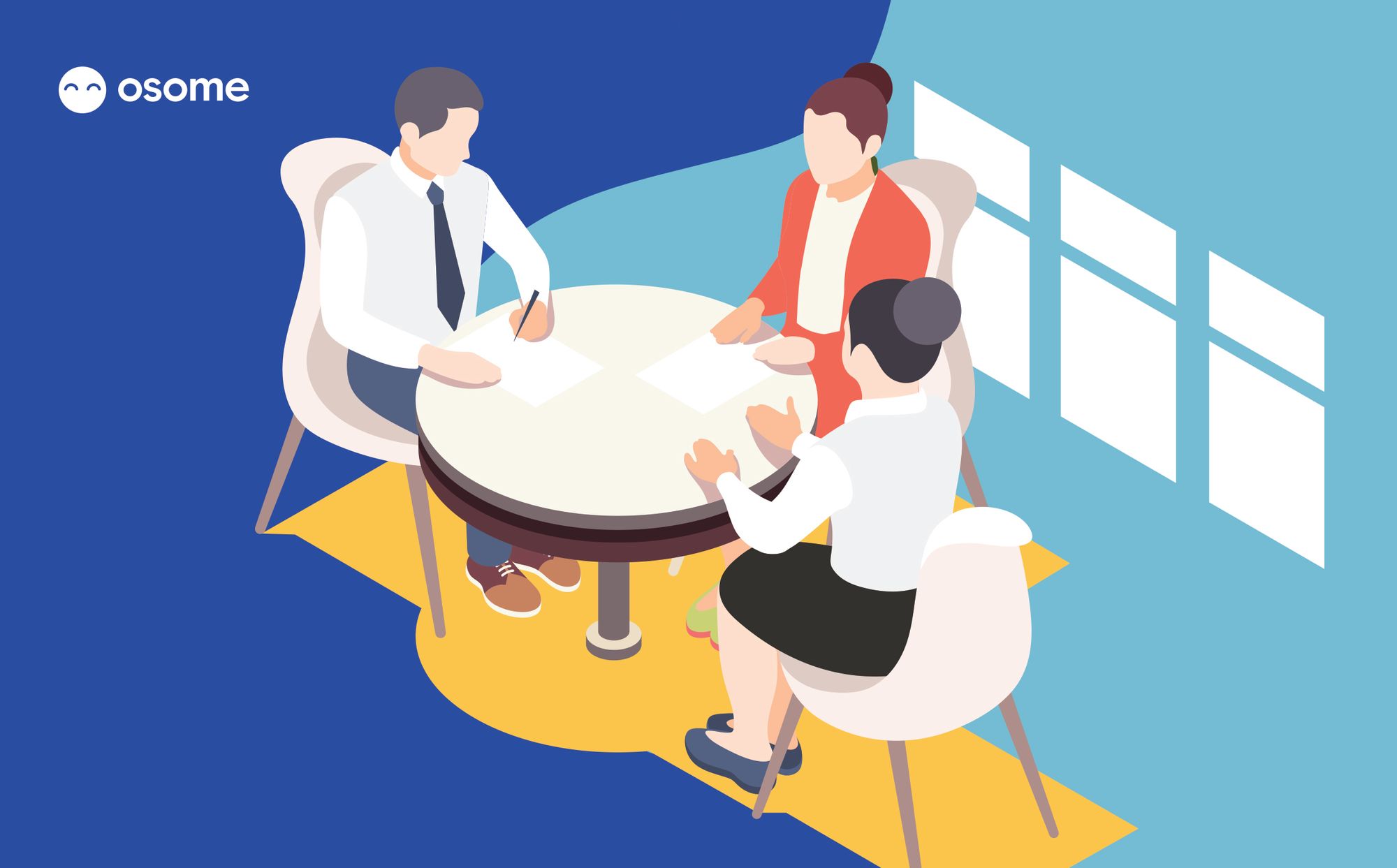 Who Needs an Employment Agency Licence in Singapore?
A licence, specifically the Employment Agency (EA) is needed if your company does any of the following business activities:
Working with any jobseeker to process an employment-related application by the job seeker
Collate the profile, resume or CV of any jobseeker to help the jobseeker establish an employer-employee relationship.
Submit any work pass application on behalf of the employer or jobseeker.
Helps place any jobseeker with an employer, local or overseas.
As part of his company's business, Sam is collecting resumes for digital marketers to submit to relevant job vacancies in various companies. If he successfully places a worker to a job, he receives a commission from the company he places the worker at. He would need to have an employment agency licence to continue operating legally in Singapore.
When Do You Not Need a Licence?
A licence is not required for:
Recruiting to employ job seekers for your own company or business.
Outsourcing your staff to your customers' premises or offices.
Web-based job portals.
Maintaining and operate any job bulletin board with no matching or job placement activities (eg: forums, Facebook groups, Whatsapp or Telegram groups)
Organisations who submit work pass applications and who do not otherwise carry out any matching or placement services
David creates an app to match jobs with applicants called DragonJobs. Applicants can submit their resumes directly through employers via the app. He won't need to apply for an Employment Agency licence for this.
Khadijah runs a Facebook group called 'Creative Jobs in Singapore' and regularly posts job vacancies for the benefit of her members looking for jobs. She does not earn from this and job seekers apply directly to the employers. She will not need to apply for an Employment Agency.
How To Start An Employment Agency?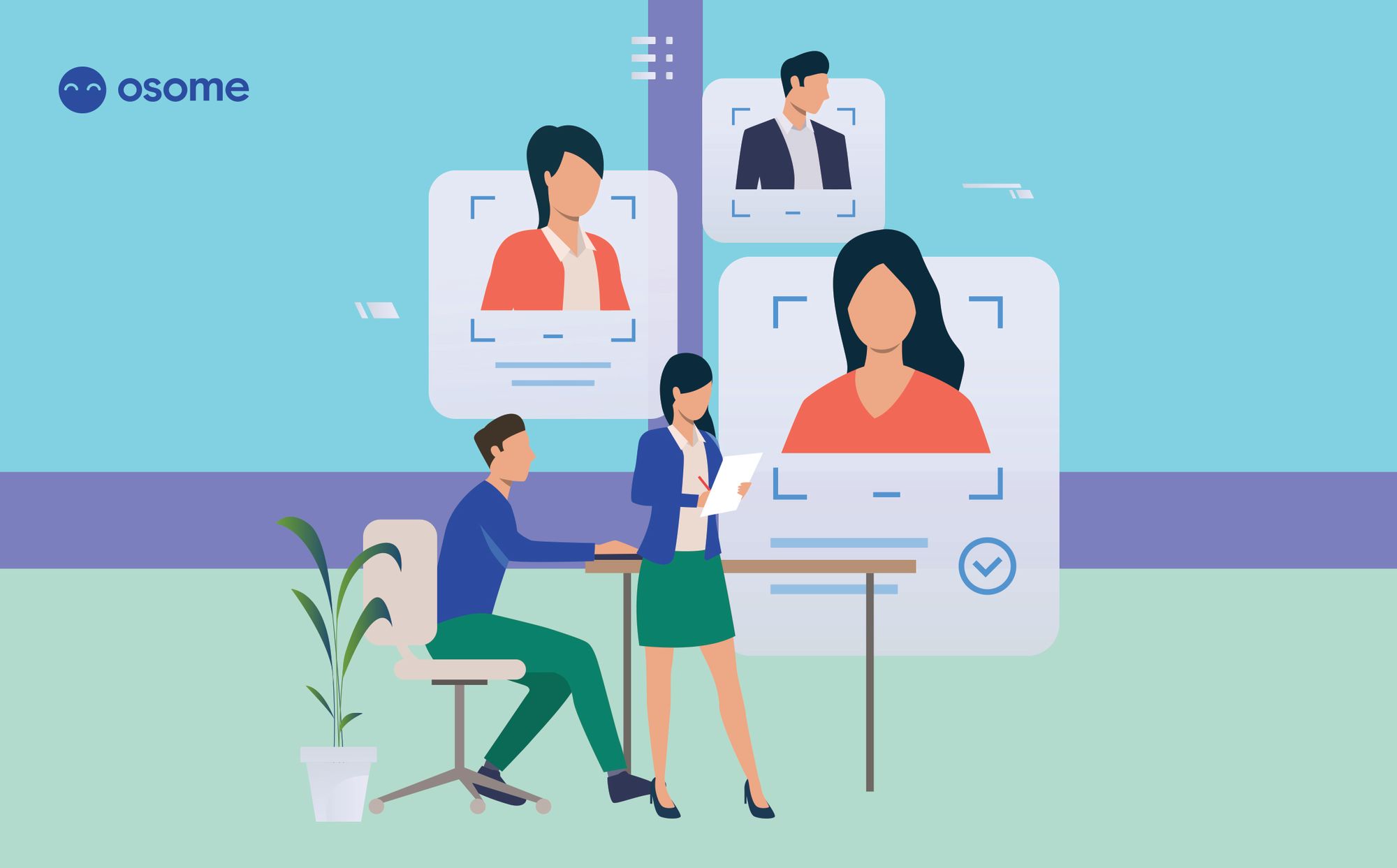 So if you want to start your own recruiting agency, you'll need to set up your own company first. Here are some things you need to consider:
Key Requirements for an EA Licence
a) In Singapore, only maid placement agencies, employment agencies and executive search companies can apply for an EA licence.
b) Furthermore, as per Singaporean law, only some company personnel – such as owner, managing director and director,   partner or general partner - can apply for a licence on behalf of a company. They must also be:
·   a Singapore citizen or permanent resident;
·   Not be an undischarged bankrupt;
·   Not have any previous convictions for dishonesty or human trafficking;
·   Not have previously managed an employment agency whose licence was revoked.
c) Before starting an employment agency and applying for a licence, the organisation must also obtain a Certificate of Employment Intermediaries for all its senior management and key personnel. This certificate – a crucial first step towards gaining an EA licence - ensures that the people managing the business are well-versed in the details of employment legislation.
Register Singapore Company
The first step for opening a staffing agency is to incorporate a company in Singapore and select the correct business activity code:
·   Maid Agencies (SSIC 78103),
·   Employment Agencies (excluding maid agencies) (SSIC 78104) or
·   Executive Search Agencies (SSIC 78105).
To register a business in Singapore, you need to have a local address, a corporate secretary, and a resident director. Paid-up capital starts at $1. Drop us a chat if you need help with this.
Open A Business Office
Every registered company in Singapore needs to set up a functional business office. While the choice of a model Singapore agency office will depend on your business budget, do keep in mind some permissions that you will need to put into place:
Remodelling a conservation building will need approval from the Urban Redevelopment Authority of Singapore (URA).
Approval from the Building and Construction Authority (BCA) to put up signs on the conservation building.
Approval from the Civil Defence Force of Singapore for any fire safety work.
Apply For An Employment Agency Licence
Once your company is registered at ACRA, you have to apply for an Employment Agency Licence; this can be a Comprehensive Licence or a Select Licence. The licence is issued by the Ministry of Manpower (MoM) of Singapore.
The whole process takes around 3-5 weeks from start to finish, and even while opening a new staffing agency, do keep in mind that the licence is applicable for 3 years and must be renewed after that.
Pay The Security Deposit
While applying for an EA licence, all recruitment agencies in Singapore are required to submit a security deposit. You'll get back this deposit 6 months after the licence ends.
Type of Licence
Type of Workers you can place
Comprehensive Licence (All)
For new Employment Agencies, it is $60,000.
Comprehensive Licence (Local)
Comprehensive Licence (non-FDW)
Select Licence (SL)
For new agencies, it is $20,000.
Get Certificate for Employment Intermediaries
There is a mandatory requirement for all the main personnel of employment/recruiting agencies to be certified under the Certificate for Employment Intermediaries (CEI) course. The senior staff must complete this 40-hour course, and the rest of the staff must complete a slightly shorter 32-hour course.
The course/certification is compulsory for appointment holders even if they don't directly deal with the nitty-gritty of business operations. For the other personnel, the requirement of being certified depends entirely on their activities.
Registration Of Employment Agency Personnel
Along with the Certificate for Employment Intermediaries (CEI), while opening a staffing agency, the business owner must ensure that team members performing employment agency activities must be registered with the Ministry of Manpower and hold an individual standardised registration card (registration is not needed for staff if they are not going to perform any employment agency-related work).
This registration is linked to the specific employment agency, and the registered individual can only work for that company. The registration cannot be transferred, and if an employee leaves and starts work with another agency, they must first deregister and reapply. The process has a non-refundable, one-time fee of S$160 for every registration.
Procedure Of Employment Agency Licence Application
Select Your Employment Agency Licence Type
The Employment Agency (EA) licence, is a legal document required under the Employment Agencies Act (Cap 92), that allows companies to place people who are looking for jobs, to employers.
Before starting your own recruitment business, you must obtain an Employment Agency Licence- either a Comprehensive Licence or a Select Licence, issued by the Singapore Ministry of Manpower.
What are the requirements to get the Employment Agency Licence? Use the Ministry of Manpower's self-assessment tool to check for your eligibility.
The relevant key appointment holders (CEO, COO, CFO etc.) of the company would need to apply for the licence under your company name, and it is valid for up to 3 years. After that, you can renew it.  
Type of Licences Available
The type of licence you have determines what type of workers you can place. While considering how to open a recruitment agency, you also need to figure out what kind of clients you want to serve and if you have the network to get that kind of job for them. After all, you're running a business here.
| | |
| --- | --- |
| Type of Licence | Type of Workers you can place |
| Comprehensive Licence (All) | Any type of workers, for all jobs |
| Comprehensive Licence (Local) | With this, you can only place local workers for jobs in Singapore or overseas. |
| Comprehensive Licence (non-FDW) | With this licence, you can place local and foreign workers for jobs, except for foreign domestic workers (FDWs). |
| Select Licence (SL) | If you are placing workers only to jobs with a monthly salary of more than $4,500. |
Submit Application Form and Get an In-principle Approval
To start the proceedings, you have to fill and submit an application form to the Ministry of Manpower. The usual processing time for an EA licence application is between 3- to 5 weeks.
If approved, you will receive an in-principle-approval (IPA) letter via email in around 7-10 days. The fee to apply at this step is $400.
Here are the steps:
Log in to GoBusiness Licensing to apply.
Pay the $400 fee online.
Wait for an in-principal approval notification by email or SMS
Login to GoBusiness Licensing to download the in-principal approval document to get your banker's guarantee (security deposit). The document is valid for 4 weeks. After that, you'd need to make a new application.
Submit Security Bond and Banker's Guarantee Documents
Within 4 weeks after receiving your in-principle approval letter, you need to buy the security bond and submit the required Security Bond and Banker's Guarantee forms.
It takes 7 working days to process your documents. If it's successful, you can expect to receive a notification from GoBusiness Licensing stating that your application is approved. Woo hoo, you are now well on your way to starting a recruitment firm!
Steps to submit the documents:
Complete the Security Bond and Banker's Guarantee forms.
The start date of the Banker's Guarantee should be your IPA expiry date.
Bring your IPA letter and Banker's Guarantee Form to any bank to get the guarantee.
Submit the Security Bond form, Banker's Guarantee form and other required documents in hard copy by post to:
Employment Agency Licensing Branch
Foreign Manpower Management Division
MOM Services Centre
1500 Bendemeer Road
Level 2
Singapore 339946
Get the Licence Issued
After you receive a notification from GoBusiness Licensing, you can collect your licence. This is what you need to do to get the licence issued to you. The processing time here would be around 3 working days.
Log in to GoBusiness Licensing and pay the $100 issuance fee via PayPal.
(Optional) Once the licence is issued, log in to GoBusiness Licensing to print your e-licence.
You can start operating your employment agency only after the licence is issued.
Get You, Your Key Appointment Holders, and Staff, Certified With the Certificate of Employment Intermediaries (CEI)
Once you have your licence, you need to sort out one last thing before starting your recruitment business. You need to get yourself, key appointment holders and your staff the Certificate of Employment Intermediaries (CEI). This certificate will equip you and your staff with knowledge of employment laws and regulations. It ensures that your staff will understand their obligations under the law and can advise their clients of their rights and responsibilities.
Your key appointment holders must get this certificate. However, not everyone in your employment agency would need to have this certificate. Those who are involved in your daily business operations of matching job seekers to employers would not need the certificate.
Type of staff
CEI course
What the certificate covers
Key appointment holders
CEI (KAH)
The course covers key legislation such as the Employment Act, Employment of Foreign Manpower Act (EFMA), and Companies Act.

It will take between 24 - 40 hours.

Other staff dealing with daily operations of matching or placement of jobs
CEI (Basic)

This course covers only the key legislation relevant to their work.

It will take 32 hours.
To be on the safe, get the relevant people certified before you submit your application, for a smoother process. For more details, you can refer here.
Summing up
Remember that there a few steps to go through before you can have your very own employment agency. The first step is always to have your company incorporated and then going through the necessary steps of getting a Certificate of Employment Intermediaries, and paying the security deposit to gain your employment agency licence.
Got A Burning Question?
If the article above has left a doubt or a query in your mind, we are here to help. Don't hesitate to drop us a line or call us; someone from our team will always be available to help you get to the right solution for your business.
Join The Osome Family!
While growing your business, there might be too many things to keep track of. Leave the task of remembering all these dates to us. Our corporate secretaries help you track the deadlines you need to be aware of while helping you file the necessary reports your company needs.