How Does Fulfillment and Storage Impact Your Bottom Line?
So, you have reached a turning point in your company's growth and feel like you need to focus more on order processing and fulfillment. That's great because that will allow you to grow your sales.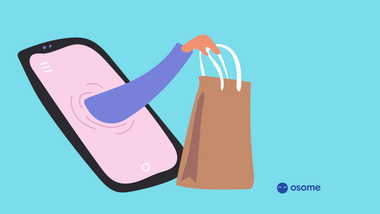 So, you have reached a turning point in your company's growth and feel like you need to focus more on order processing and fulfillment. That's great because that will allow you to grow your sales. But it also means that you will have to start spending more money with third-party fulfillment companies and paying attention to storage costs a little bit more.
The problem is, your company is still young and you can't afford someone full-time whose only focus is managing the shipping process, and that's when you will find yourself stuck in a loop.
As you start to grow, you will notice that the resources and tools you had before to staff, schedule, and deliver aren't as helpful for making the most informed decisions for your growing company. You aren't equipped to automate your manual fulfillment process, and here is problem number 2 - while it is important to get your fulfillment processes down pat, doing so can be time-consuming and expensive.

We're all about you focusing on the more important things that will help your company grow. If you need to hand over accounting tasks, trust our experienced e-commerce accountants in Singapore who know how e-commerce businesses work.
How Can Fulfillment by Amazon (FBA) help?
If you have decided to expand your business or have already expanded into new territories, the logistics of moving inventory from one place to another can be a nightmare.
Luckily, Fulfillment By Amazon or FBA helps alleviate much of this stress and allows businesses to focus on other areas of growth, such as marketing and customer service. Here's how.
Fast shipping
When you sell through Amazon's FBA program, your products get Prime status. That means you can store your products in Amazon's secure and convenient storage facility.
Once you become a Prime member, your products are eligible for 2-day Amazon shipping, which can make your products even more irresistible to the potential buyers as having the Prime badge equals more sales.
Inventory storage
Storing inventory often costs small business owners more money than it is worth. Most of the time, businesses keep inventory they don't need to be holding on to, accumulating losses without realizing the impact warehousing and storage have on their bottom line.
An Amazon FBA business gets to store its inventory in a fulfillment center, where your products are packed and delivered every time an order is placed.
Not only does that help you eliminate unsuccessful products but the logistics tracking feature also tells you when and how much you need to restock - allowing you to bring down your inventory and storage costs effectively.
Better brand visibility
According to AWS Competency Program, one of the best things about FBA is that it allows sellers to raise their visibility on Amazon.com.
Besides, 89% of e-commerce consumers report that they prefer Amazon over other online retailers. So, if your business is less than 10 years old, FBA can make perfect financial sense for you.
On the other hand, if you decide to ship your items yourself directly from your warehouse to the consumer, you will have to set aside significant resources in terms of time and money because you have to pack each item and prepare it for shipping.
This can be really cost-prohibitive, especially if you are dealing in fragile or high-end goods. Besides, the time you spend on manual fulfillment could be better spent elsewhere, like improving your customer service.
Fulfillment by Amazon's Pricing Model
You are required to pay for two services when using FBA: Amazon Fulfillment Fees and Monthly Inventory Storage Fees.
Amazon Fulfillment Fees are calculated per unit and you are required to pay them in addition to your cost of the products sold. This is because you are partnering with Amazon to pick, pack, ship, and manage returns for your products on your behalf. So, it is exactly like outsourcing it to a partner.
Monthly Inventory Storage Fees are the charges you pay for using Amazon's storage facility a.k.a fulfillment centers. They are calculated per cubic foot.
Amazon allows you to pay per sale or stick to a flat monthly fee. You can also cancel or change your subscription at any time.
Amazon FBA UK fees
Amazon offers the individual plan at £0.75/ item* and the professional plan at £25/month (excluding vat, plus additional selling fees).
The individual plan is designed for sellers who want to sell fewer than 40 items every month. Whereas the professional plan is for the more established sellers who not only plan to sell more than 40 units but also wish to advertise their products using Amazon's tools, access APIs and reports, and sell products in restricted categories.
Product assessment
Amazon assesses inventory as two categories: Dangerous and Non-dangerous Goods; and two sizes: Standard-size and Oversize. (Click here to learn more about the Product Size Tier).
Dangerous goods
Dangerous goods are "substances or materials that may pose a risk to health, safety, property, or the environment while storing, handling or transporting because they contain flammable, pressurised, corrosive, or otherwise harmful substance."
Tip
You can check out the list of dangerous goods here.
Naturally, such goods require more care, so they cost more to store.
Standard-size
£0.75 per cubic foot (January – September)
£1.05 per cubic foot (October – December)
Oversize
£0.65 per cubic foot (January – September)
£0.90 per cubic foot (October – December)
Non-dangerous goods
As the name suggests, non-dangerous goods are products that won't threaten the safety of everyone involved in the supply chain in any shape or form.
Standard-size
£0.65 per cubic foot (January – September)
£0.91 per cubic foot (October – December)
Oversize
£0.45 per cubic foot (January – September)
£0.63 per cubic foot (October – December)
Amazon uses:
Fee per product = Average Daily Units x Volume Per Unit x Applicable Rate
to calculate the total monthly storage fee.  
You can use Amazon's FBA calculator for Monthly Storage Fee to know the exact amount you will be required to pay and Revenue to know just how much money you can make using the service.
Amazon also offers a 3-month free trial to let you get the hang of FBA. You can take that or read on to get a better offer.
Hint
It includes rewards worth $3,000.
Automating With Amazon's Logistics Tracking
FBA is a cloud computing platform that combines infrastructure as a service (IaaS), platform as a service (PaaS), and software as a service (SaaS) technologies.  
If you have ever seen businesses working with FBA in action, you may have noticed them not caring whether their items are shipped from a fulfillment center in China or Kansas.
That's because the software just does basically everything for you. It allows you to automate fulfillment and storage, so you can enjoy better profits by saving more on manual labor.  
Not only does it let you see your IPI or Inventory Performance Index score (to optimize your inventory by tracking both the best-selling and poorly performing products) but it also lets you know when it is time to ship more products to the fulfillment center.
Safe to say, you will never have to play catch-up with your inventory again.
FBA's Return and Refund Policy
Since reimbursements can affect your bottom line significantly, let's review what happens when a customer returns an item and it becomes "damaged." Here are some common scenarios:
The returned item isn't put back in inventory.
You have refunded the money but the product is yet to reach the fulfillment center.
Your products haven't reached the fulfillment center.
Either Amazon or the carrier has damaged your items and your money hasn't been reimbursed yet.
Reimbursement errors can be fixed, but it may take time and patience. During this process, Amazon's system is what determines whether you will be reimbursed for your inventory or not. This can make the reimbursements process tedious and difficult to navigate through.
The bad news is that it is up to Amazon's discretion when it comes to reimbursements. They will give you a set period to respond. If you don't respond in the given timeframe, they won't even look at your reimbursement request.
So, you must act quickly. File a claim as soon as you notice a potential reimbursement issue as getting on top of the situation is the best way to deal with it.
Listing Yourself as a Prime Seller
Now that you have a fair idea about how better fulfillment and storage decisions can improve your bottom line, you only need to follow a couple of steps to launch your Amazon business.
Step 1 - Register as a Seller and list your products on your Seller Central account.
Step 2 - Join the FBA program and follow the steps to send your products to an Amazon Fulfillment Center.
How To Avoid Seller Account Suspension
Some of the most common violations that occur on Amazon have to do with fulfillment and storage. Here is a list of violations you must avoid to save yourself from getting suspended.
Selling counterfeit, unauthorized, unlicensed merchandises
Listing products from the restricted categories
Selling used items as new
Not selling products as advertised
Getting too many negative reviews
Receiving too many complaints regarding delayed shipping
Setting up duplicate accounts
Remember that suspensions can have huge impacts on your bottom line as they can bring your business to a halt. So, keep an eye out for unusual activities and any warnings that you may receive from Amazon.
Conclusion
There is no doubt that, as an e-commerce seller, you are positioned to save more time and money by storing all your inventory in one place. And it is even better if you decide to let Amazon store your goods for you!
Being fulfilled by Amazon in the UK means you can outsource shipping, storage, and tracking to Amazon - and free up your time and energy to focus on other aspects of your business.
But Amazon FBA fees can be a tad pricey. Remember that better offer we hinted at earlier?
Well, we have partnered up with Amazon to accelerate your business expansion. If you are an Osome client, you get $3,000 of AWS credits that you can use not just for FBA but any AWS program. As a client, you also stand to benefit from nearly 30 partner offers including HubSpot, Swingvy, and Funding Societies.
So, not only does Osome help you free yourself from manual accounting but also equips you with lucrative rewards to optimize your budget and increase your bottom line. Speak to an Osome expert to expand your business the right way.
Osome Partner
This article was contributed by our partner Teikametrics. They are an AI-powered platform built to optimize and grow your e-commerce business on Amazon.