Company Formation
Simple Company Formation from £12
It's easy to register a company in the UK with Osome. So far, we've helped incorporate over 350 companies. We manage your online registration and support you every step of the way. We even integrate your sales platform/s, bank info and registration documents into one place, making incorporating your business a breeze.
Check company name
Before registering a company name, you need to check if it's available. There are 5.6 million businesses in the UK, so many company names have already been taken. Let's check if the one you have in mind is still free. If not, we will let you know — and you'll be able to adapt your name choice.
How to register a company name?
Formation of a company in
4 simple steps
Apply to Companies House

This is the state body with the power to legally register a limited company in the UK. You cannot legally trade as a limited company in the UK until you are registered.

Prepare your documents

Get all your documentation and information ready. A specialist agent can help you do this easily. But if you want to do it DIY, we'll explain the requirements in full below.

Pay the fee to Companies House

Once your documents are ready, you must pay an incorporation fee. Luckily, this fee is low in the UK. It is only £12.

Setup business banking

When you are all paid up and registered, you need to set up a business bank account. This is so you can pay people and, crucially, get paid.
The information you need to form a company
Company name

The first step in the company formation journey is to pick a name for your fledgling business. The name must be unique, not infringe on copyrights, or contain any banned words or sensitive terms.

Companies House has an extensive list of what constitutes a 'sensitive term' – but, in general, these are words that imply your business is acting in some official capacity. These terms aren't banned per se, but they do need to be approved. I.e. your application may take longer.

We have a handy name checker to help you find a suitable name.

The address of the registered office

After that, you need to get your information ready. Companies House wants to know your registered office address, company director details, shareholder details, and your share capital information.

For your registered address, this must be a physical address. Not a PO box. And it must be in the constituent UK country where you are registered. For example, a Scottish business must have a Scottish registered address. An English one won't do.

Detailed information about all officials

You will also need to submit your articles of association. This document outlines the rules for the running of the company. There are model documents available online. If you don't need any peculiar adjustments, these model articles should be just fine.
How much does it cost to form a UK company
The cost to open a company with Osome depends on what you need. We can simply handle the formation for you. Or we can handle your compliance and accounting needs too. Take a look at your options below:
Compare 3 packages

Incorporation essentials

These are the essentials required to be a legal, active company in the United Kingdom. Osome will get all of these boxes ticked for you. You will be set up as a limited company and receive your incorporation certificate and any legal paperwork. No queuing or long waits on the phone are required.

UK Private Limited Company
Digital Certificate of Incorporation and M&As
Digital Statutory Forms
Bank Account Opening assistance

Osome assists you with opening a business bank account. We partner with 45 biggest online banking, finance and business consultancy providers globally. Your new bank account integrates with your accounting software, meaning effortless accounting and bookkeeping.

Free Business Bank Account
Cashback when opening a business bank account
Bank feed integration to your account
Office Address

You can operate the business from your personal address. It will mean that your home address will be made public and stay in the system for 20 years. If you want to avoid that, use our office address services.

Registered UK office address worth £39 + VAT
Same working day scanning of all official documentation from Companies House and HMRC
Virtual address with same working day scanning of up to 30 non-official letters a month worth £59 + VAT
Director's address with scanning all official mail sent to all your directors
Key Services

Osome will take care of all compliance related to your incorporation. And we will keep you compliant in the future. Once you incorporate, you'll automatically tick all the legal boxes, and an Osome expert will provide personalised onboarding help. If you have any questions or requests, simply ask.

Unlimited corporate changes: changing a director, a shareholder, transferring shares, changing company particulars, etc.
Confirmation statement filing
Personalised onboarding assistance
Start your company today
Get your limited company registered, bank account open, and compliance sorted for the year ahead with Osome
Choose package
Additional services you might need
Accounting plans from
£19/m
Our accounting plans include automated software, expert accountant advice, tax filings, and tools to grow your business, like cash flow or invoice management.
Why use Osome formation services
Now that we have discussed the company incorporation details let's look at the business opportunities. No matter what industry you operate in, we've got you covered. Learn more below.
Clear prices
Osome is completely transparent on price. We don't have any hidden fees or charges. The price that appears on the tin is the final price. It couldn't be simpler.
Our services
Company name check

Read our reviews! We're an established small business and entrepreneurial specialist. We have a wonderful score of 4.7 out of 5 on Trustpilot. And we strive to keep pushing that higher. When you work with us, you can rest assured.

Registered address

We tackle the ins and outs of government red tape. You simply come to us, provide us with the info we need and we'll do the rest. Think of us as small business concierges. We want to make it dead simple for people to pursue their dreams.
Peace of mind: accounting plans
from £19/m
Sign up for our accounting package straight away and get your books in order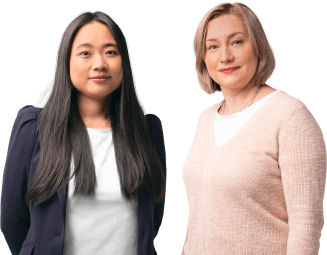 Ready to form a company?
In the UK, the government strives to make company formation a quick, relatively simple task. This is for obvious economic reasons: we want more entrepreneurs, more businesses, and more innovation.
That said, there's a limit to how simple company formation can actually be. The authorities need to complete the required compliance steps. Ultimately, the government wants to ensure all legal steps are followed during the company formation process.
In an ideal world, company formation would be straightforward and quick. But, unfortunately, this can sometimes be somewhat removed from reality. Many entrepreneurs — especially first-time entrepreneurs — aren't company law experts. Mistakes and misunderstandings can lengthen the process.
Up to
$10,000 off

our partners' services
$3,000 AWS credits
Amazon Web Services provides startups with a low-cost, easy-to-use infrastructure that can help scale any size of business
Why register your company using Osome?
89%
of customers recommend Osome service
11,000+
Osome clients worldwide
5,600
companies opened globally
40
admin-freed hours monthly
Company formation FAQs
What do you need to form your company?

You need to get a few things straight. First, you need to decide whether a limited company is right for you and your business. Then, if you decide to proceed, choose a name for your business. You also need to choose directors and decide who the shareholders or guarantors are. And you also need your Articles of Association which designate how your company will operate.

Are there any hidden costs?

If you incorporate with Osome, what you see is precisely what you get. Our pricing is completely transparent. Any hiccups or delays to the process – although, we're confident there won't be any – will be included in the fee you've paid. No need to worry about hidden fees and extras.

How many shares does a company need?

Limited companies must issue a minimum of one share during the company formation process. And, of course, every shareholder must have at least one share. There is no maximum number of shares you can issue – but you don't want to dilute ownership too much!

Can I form a company on my own?

Absolutely. You can set up a limited company in the UK with one person. The company formation process requires you to appoint at least one director and one shareholder. But this can be the same person. This sort of arrangement is commonplace and widely practised.

Why should I form a limited company?

The big reason to form a limited company is that it, as the name suggests, limits your risk. It transforms your business into a discrete entity separate from you, the individual. Whereas sole traders face unlimited liability, a limited company insulates you from risk if things do go wrong. It's the safest, most sensible option if you want to operate your business long-term.

How long does it take to form a company?

If everything is managed efficiently, your company formation should be no longer than one day. Companies House commits to registering a business in 24 hours. One thing to note is that if your name contains any sensitive terms (like you suggest a link to the monarchy or government), it will need to be approved. That could draw the process out.

Do I have to be in the UK to form a company?

Nope. The company formation process for non-UK residents is the same for UK residents and citizens. Anyone, including foreign nationals, can become a company director or shareholder of a UK business. You don't have to be a resident of the UK, either.
I didn't find the answer to my question...
That's alright! Let us know your question
Read our articles about Company Incorporation