Ajay Experiences Paper-free Accounting for his Startup Tinvio
Client: Tinvio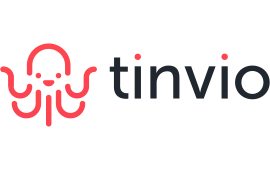 Name: Ajay Gopal
Business Name: Digital Services Sg Six Pte. Ltd.
Line of Work: Software & Programming
Osome Package: Essential Secretary, Accounting
Member Since: July 2019
When Tinvio started operations to build a communication and commerce platform for merchants and suppliers, they were looking for an annual corporate secretary and monthly accounting service so that they could focus on growing their business while upholding corporate diligence.
Tinvio chose Osome as the services they needed were clearly listed on the website with good supporting explanations.
"Osome answered our questions via chat quickly. We were soon introduced to our appointed corporate secretaries and accountants without the need to meet physically or have phone calls. The set up was convenient," said Ajay Gopal, founder and CEO of Tinvio.
Osome Helps Tinvio With Back-End Corporate Tasks
As a young startup, Tinvio depends on Osome for many corporate service activities such as adding new shareholders, tax filings, and preparing year-end financial statements.

One of their investors is an international public company, and Tinvio needed help with XBRL reporting for financial statements. As Osome's runs on Artificial Intelligence paired with the touch of human experts, the leadership team at Tinvio did not have to deal with any paper documents and can sign off on documents from any place at any time. Tinvio was able to meet all of the complex accounting needs for a venture-backed corporate structure.

Two years since then, Osome continues to support Tinvio for various fundraising rounds as Tinvio continues to grow.