How To Set up Alipay & WeChat Pay for Your Business in Singapore?
If you have clients from mainland China, offering them the preferred payment options like WeChat Pay and Alipay is a way to boost your business. The Chinese visiting your website or your offline shop in Singapore will have fewer problems paying and are likely to buy more.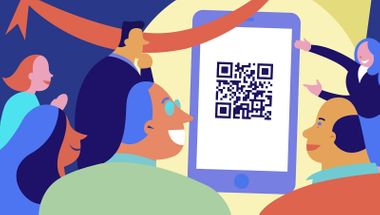 If you have clients from mainland China, offering them the preferred payment options like WeChat Pay and Alipay is a way to boost your business. The Chinese visiting your website or your offline shop in Singapore will have fewer problems paying and are likely to buy more. A customer just scans a QR-code and whoosh — the payment is done. So how can a Singaporean company set up the Chinese wallets? Here are a few tips.
Before we begin telling you how to do it all by yourself, if you want to save some time, you can always call on us for our financial and accounting services!
What Is Alipay & WeChat?
Alipay and WeChat are mobile payment apps in China, and they are very popular among Chinese smartphone users. So how do these platforms work? Well, just think of a typical payment gateway like Visa and MasterCard. You pay your supplier but before your supplier gets the money, Alipay and WeChat are the ones that are processing your payment. Many people prefer to use these mobile payment apps, as they are convenient and accessible. For businesses, it's a great way to grow your customer base when you choose to use Alipay and WeChat.
By Opening a Chinese Bank Account
You can integrate the usual ways of payment in China by opening a Chinese business bank account — something you can do without actually being registered as a company in the country.
However, our signed agent in China emphasizes that you might face a number of obstacles in the process.
In China, banks open 2 kinds of accounts for overseas companies: OSA (offshore accounts) and FTN (free trade zone no-resident accounts). In order to prevent money laundering and other crimes, any opening of such an account falls under a thorough examination. There are two types of companies, though, that will find it easier to open OSA or FTN in China. First is an overseas company that has established a WFOE (Wholly foreign owned enterprise) or JV (foreign-Chinese joint venture enterprise) in China. The second type of a company which has high chances of getting a Chinese bank account is a Chinese domestic enterprise that went overseas and established an overseas company there.
Phil
Wang Executive
Partner
The list of documents you will have to provide is not the same for all banks, but you will certainly have to provide your company registration documents as well as information about the company structure. Any yuan accounts opened by foreign entities need to be approved by the State Administration of Foreign Exchange. You will also have to be personally present to open the account.
Without Opening a Chinese Bank Account
Get a Merchant Account in a Singaporean Bank + Payment Gateway
A Merchant Account allows a company to get and process credit & debit card payments from its clients and partners. Most Singaporean banks offer you this option and it's usually used for e-payments. Here's an example of a form you will need to fill in:
However, one might find this option too time-consuming: in order to open a Merchant bank account, a bank would usually require a copy of your company profile from the ACRA database,  and then they might require as many additional documents on your business activity as they want until they are satisfied with your credibility. Additionally, in order to cover possible transaction risks, the bank will most likely require a deposit. However, you can't transfer the money directly to your Merchant Account via Alipay/WeChat Pay. To do that, you will have to turn to a payment gateway, a company that will become an intermediary for your e-transactions.  
Use Only a Payment Gateway
Payment gateways, which play an intermediary role between you and the client, are e-commerce service providers, facilitating the way you make and get e-payments. There are those who require you to open a Merchant account yourself, and those who offer you theirs, e.g. Stripe and FomoPay. Their software supports the transactions in every way (technical, banking, etc.) and they assume all the risks for you. They charge a fixed fee + a percentage fee for each transaction. For example, for a Singaporean company, Stripe's charge is 2.2% + S$0.35.
When setting up Alipay and WeChat payments, we, as a technology company, decided to use a payment gateway. It's quite simple: you integrate with it via a single API, and then start accepting payments. Downstream it has multiple integrations with banks, Alipay, WeChat Pay, Apple Pay, Google Pay etc. and a secure infrastructure to manage all of it. Technically speaking, for an SMB, it's easier, of course, to maintain one integration with, say, Stripe, than separately with each of the payment systems.
Step-by Step Guide To Set Up WeChat Pay and Alipay Without a China Bank Account or Credit Card
Here's the good news: WeChat and Alipay have extended their payment services beyond the China market. Previously, users were required to have a China bank account or credit card when they used those mobile apps. Now, international companies can enjoy the benefits of using WeChat and Alipay without opening a China bank account or credit card. Which means, your clients can make payment through WeChat and Alipay as one of their payment options. But how do we set up WeChat Pay and Alipay without a China bank account? Here's a step-by-step guide to setting up WeChat Pay and Alipay without a China bank account or credit card.
Alipay
In November 2019, Alipay launched its international version of the mobile app that supports international credit cards. So, you might be wondering what types of international credit cards. Alipay accepts credit cards including VISA, MasterCard, JCB, Diner Club International, and American Express (AMEX).
Step 1: Download Alipay on your Google Store or Apple Store.
Step 2: Enter your mobile number. A verification code will be sent to your mobile number. So do enter your existing number. Choose the international version of Alipay.
Step 3: Tap on 'TourPass', a blue icon that is in the shape of a luggage and a credit card.
Step 4: At this point, you will be prompted to load cash into a prepaid e-wallet. Select the amount which you want to load into your Alipay account. Fill in your personal details. Lastly, fill in your international credit card details which you wish to link to. Do bear in mind that this will be the credit card your loaded Alipay credits will be charged to. Click 'Confirm and Pay' once you've entered all the information required.
Step 5: You may make payment using the Alipay app by going back to the homepage on the 'Pay' or 'Scan' icon below the search bar. A QR code will appear, prompting you to scan the merchant's QR code for payment.
Step 6: Your application is completed! Now, you are ready to pay for your items on Alipay.
WeChat
WeChat introduced its international version of the mobile app in 2019, which allows users to link international credit cards to their account. It will be easier if you are already a WeChat user. However, if you are not a WeChat user, that's all right too. You can still download the mobile app from your Google Store or Apple Store. For those who are new to WeChat Pay, here are the steps:
Step 1: Download WeChat on Google Store or Apple Store
Step 2: Enter your mobile number to sign up for an account with WeChat. A verification code will be sent to you via SMS to create an account.
Step 3: Once you have set up an account, tap on 'WeChat Pay' under 'Me'.
Step 4: Tap on 'Wallet' and select 'Cards'.
Step 5: At this point, add your personal credit card details, which you would like to link to. You will need to verify your identity by filling out your nationality, passport number, full name, date of birth, and upload a photo of your passport.
Step 6: You're done!
Alipay TourPass vs WeChat Pay
Service fees incurred
When it comes to service fees, charges are applied differently for Alipay TourPass and WeChat Pay. Alipay TourPass charges a service fee of 5% for every recharged amount loaded to your account. Users are allowed to load amounts into their accounts between 500 Chinese Yuan and 2000 Chinese Yuan (S$100 – S$400).
On the other hand, WeChat Pay charges a service fee of 0.35 Chinese Yuan (S$0.07) with every international credit card linked to the platform. The good news is, there are no additional transaction fees.
Exchange Rates
If you are concerned about the exchange rates when you make payment, do rest assured that there are no in-app currency exchange rates for both Alipay TourPass and WeChat Pay.
Validity
It's important to know the validity period of these mobile payment apps as you do not want to be left stranded without any money.
Alipay TourPass is valid for 90 days. This is because Alipay TourPass acts like a prepaid wallet. Basically, a prepaid e-wallet is an online prepaid account which you can store money and do transactions on your mobile phone. It will be convenient if you are a tourist staying in a country for a short period of time. At the end of your trip, you may have unused funds left in your e-wallet. In this instance, these unused funds will be refunded to your linked credit card after 90 days. However, that is subject to your credit cards' exchange rates. As for WeChat Pay, there is no expiry date.
Functionality
Even though Alipay TourPass and WeChat Pay are mobile payment apps, both of them function differently. For Alipay TourPass, it is essentially an e-wallet, which functions like DBS Paylah! You will need to reload the amount onto your e-wallet before transferring money to your friends or merchant via their mobile phones or personalised QR code. This also allows you to pay and receive funds into your Alipay account without the need to link a China bank account.
On the other hand, WeChat Pay works differently. It allows you to make payments charged directly to your credit card via your mobile phone, which functions like Apple Pay and Google Pay. This means that you can make payment but you can't receive funds into your WeChat Pay account, as you will need to have an active China bank account for the funds to be credited.
Besides being a mobile payment app, Alipay and WeChat offer other useful functions for daily's needs. Users of WeChat are able to receive current affairs updates, purchase movie tickets and many more. Alipay focuses on e-commerce and financial services. For those who prefer to purchase goods online, Alipay may be a good choice for you to do business transactions.
Whether you prefer to use Alipay or WeChat, both of them have different functions, and depending on your needs, both are accessible and convenient to use for payment. You no longer have to worry about running out of cash, returning cash and more importantly, you will receive more customers when you offer these payment services.
How the Integration With Intermediaries Works
You find a payment gateway suitable for you.
You let them know what local bank account you have.
You ask your local bank to approve Chinese payments to your account through the chosen intermediary.
The intermediary gets money from Alipay and pays it back to you through your local bank (you see that the intermediary pays you).