Types of Business Models for E-commerce
If you are planning to start a new e-commerce business venture, this is the best time to do it! For seasoned business owners who are thinking of diversifying their business into e-commerce, you are at the right place.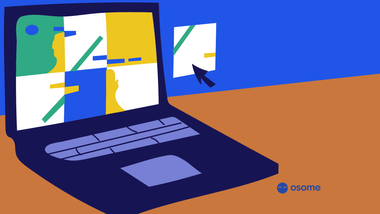 If you are planning to start a new e-commerce business venture, this is the best time to do it! For seasoned business owners who are thinking of diversifying their business into e-commerce, you are at the right place.
You might be wondering, how should I start my e-commerce business? What types of e-commerce business models are applicable to my business? What kind of accounting tools will help in my business? In this article, we will give an overview of the different types of common e-commerce models and e-commerce accounting.
The 4 Main Categories of E-Commerce Models
Let's understand the basic e-commerce models. There are four traditional types of e-commerce models, and they are namely:
Business to Business (B2B)
The B2B e-commerce model refers to any transaction made between a business and another business. This can be a wholesale business, distributor or manufacturer. As long as you are selling your products to another business, and not to the public, it is considered B2B.
Business to Consumer (B2C)
This is a popular and common e-commerce model, which allows businesses to sell their products to the general public. Consumers are able to buy the products or services online without any third-party involved.
Consumer to Business (C2B)
Another popular business model in the e-commerce market, C2B provides platforms such as a website for individuals to sell products or services to other businesses. This is applicable to freelance service providers like graphic designers, writers or software designers. C2B businesses will earn a profit when an individual pays commission for the use of these platforms. Examples of C2B business include Amazon UK and Upwork Inc.
Consumer to Consumer (C2C)
In C2C, consumers sell and buy products from other consumers through a website. This is another viable business avenue, especially for first-time business owners who want to venture into business. One good example is consumers trading their goods and services through an online marketplace. eBay is an early example of C2C where people bid and auction their goods on the platform. These days, consumers are still able to buy products like second-hand books from eBay. Etsy and Amazon Marketplace are examples of C2C as well.
8 Current Types of E-Commerce Business Models

Now that we know the different types of e-commerce models, it's time to know the types of fulfilment methods that are used by existing e-commerce businesses.
Dropshipping
Wholesale
Whitelabel
Subscription-based
Advertising Revenue
Subscription Revenue
Transaction Fee Revenue
Sales Revenue
Affiliate Revenue
Dropshipping
The business model works in a similar format as business-to-consumer where the business sells the product to the consumer but instead of the business fulfilling the order, the supplier is the one who fulfils the order. What does that mean?
Dawn runs an online retail store selling kids toys and clothes. She usually sells and markets her products to her dedicated customer base. But she does not have a warehouse to store her goods, which means she is unable to fulfil the customer's order. In order to close the deal, she partners with a third-party supplier to help her with the fulfilment of the orders.
Despite being the newest and popular e-commerce business model, the disadvantage of doing dropshipping is that you are not in control of the fulfilment of orders. You are unsure if the goods have been delivered to your customers or not. In this case, your customer service has to be good.
Wholesale Business Model
Wholesale is often considered as a form of business-to-business. The business will manufacture its own products and sell them at wholesale prices to other businesses. Products are usually sold in bulk at a discount. There is neither a middleman nor a third party involved in the business transaction. Likewise, other companies that are selling your products help you to market your products. Costco, which has recently started a B2B model where they sell their popular products in bulk at a discount, is an example of a B2B business model.
White-label
A white label product refers to a generic product mass manufactured by a third-party company and you rebrand it with your company's logo. The thing is, the manufacturer can also sell the same products to other retailers who have already put their respective company's logo on the products. These products can be bulk ordered or dropshipped.
Jamie owns a gift shop in London that is popular among the young and the old consumers. Most of his gifts are bought in bulk from a third-party company. His latest product is a stainless steel water tumbler. So he buys the product in bulk, rebrands it with his company's logo and sells them to his customers.
Subscription-based
E-commerce companies with a subscription-based business model offer products or services to customers that are automatically renewed or ordered regularly. Consumers can renew and cancel their subscriptions anytime.
The purpose of having an e-commerce business is to make a profit. But what are the various types of e-commerce revenue models that will drive your business growth? And what is a revenue model?
The revenue model is defined as the means that your company plans to make. This is where you may have plans to sell, distribute, purchase or even manufacture your own products before you earn a profit. The revenue model looks at the revenue structure of your business. Some companies have different revenue streams of income, while some have only a single stream of income.
Advertising Revenue
A basic stream of revenue model, allows companies to advertise their products or services on websites, popular social media platforms and even blogs. Most companies advertise their business on social media sites like Facebook and Google which drives traffic to the product page. Many media sites use this model frequently. Often, the companies with this model charge a flat fee for advertising based on pay-per-click (PPC), which is the number of people who click on the ad.
Subscription Revenue
This revenue stream comes from subscription fees, which are usually charged either in months or years. Companies like Spotify, Netflix and Apple TV receive their revenue through subscription fees. But there are other e-commerce businesses that sell subscription boxes like snacks, books and gifts. Currently, there are over 7,000 companies in the UK that offer subscription boxes.
Transaction Fee Revenue
A fee will be charged whenever a transaction is made through their payment platforms.
Caleb sells handphone accessories on eBay. The payment platform used is PayPal. When a consumer purchases a handphone case from him, eBay will charge Caleb a fee. On the other hand, PayPal will charge the consumer a fee for transferring the money.
Even though the fees might be minimal, the revenue you receive can be substantial if people are making thousands of transactions per day.
Sales Revenue
This is the most common and straightforward stream of revenue. When the consumer purchases your product online, you earn revenue from this online transaction.  
Affiliate Revenue Model
You might have come across articles or blog posts where it is stated 'this post has affiliate links. So what does that mean? This means that businesses earn their revenue through promoting and selling another person's or company's product on their website. In simpler terms, it is called affiliate marketing. This concept is based on revenue sharing.
Vanessa is a content creator who writes and produces videos about gardening. To earn revenue for her online media business, she helps to promote other gardening company's products to her viewers. This way, her revenue stream comes from her referrals. It's a win-win situation for both parties.
The Importance of Choosing The Right Accountant From The Start
Many e-commerce owners we talked to appreciate working with an accountant who understands how e-commerce businesses work and understand the different business models that an e-commerce company can use.
Unlike traditional accounting, e-commerce accounting involves unique aspects that should be detailed for the accuracy of your numbers to make more informed decisions.
Let's find out more about what e-commerce accounting entails.
What Is E-Commerce Accounting?
E-commerce accounting refers to collecting, keeping records, analysing and reporting the financial accounting to the government. Nobody enjoys doing accounting, but it plays a pivotal part in any e-commerce business.
E-commerce accounting involves 3 important components:
Bookkeeping
Management Reporting
Tax Filing
Bookkeeping
The purpose of bookkeeping is to record the transactions and expenses of your business. You will get a clear insight into the incoming profits and outgoing expenses of your business operations. With that, you are able to see the forecast of your business.
Management Reporting
Management reporting emphasises the information hidden in financial accounting. This means after gathering all the necessary information such as the recording of transactions, you are able to do an in-depth analysis and get a sense of where your business is heading. How you make your business decision will depend on the authenticity of the report.
Tax Filing
Every business in the UK must file its taxes to HMRC. This is the reason why it's important to ensure that you keep a proper record of all your expenses and receipts. You also have to make sure that your financial reports are kept up to date and accurate, as you will need to present these during the tax filing as well. It's crucial that you keep track of these accounting requirements and deadlines so that you will not be overwhelmed when the tax season arrives.
What Are Some of the Accounting Tools
Business Owners Need To Know?
As an e-commerce business owner, you are handling plenty of business transactions every month. Therefore, it is crucial to obtain an accurate and proper record. In order to do that, you might want to integrate accounting tools with your e-commerce business. There are many options for accounting tools these days that will suit most business needs. Reliable and cost-effective are the key if you are looking for one for your e-commerce business. Sage is one of the oldest but reliable accounting tools, which many businesses are relying on. Xero and Quickbooks are the latest accounting tools, which allow you to generate invoices and reconcile your bank balance. Quickbooks also allows integration with shopping cart platforms.
Read more: Best Accounting Tools for E-commerce Businesses
Conclusion
E-commerce business is the next big thing, and there are endless possibilities to what you can sell online. Given that it takes place in the Internet space, there is no end to how many business models we can have in future. But you may consider some of these common e-commerce models and work with an e-commerce accountant in Singapore who understands your business to kick-start your new e-commerce journey.