How To Manage Expenses When You Have a Remote Workforce
One issue a company faces with a team working from home is also managing the company's budgets. Employees find it hard to access a company's funds while the finance team finds it difficult to administer these expenses.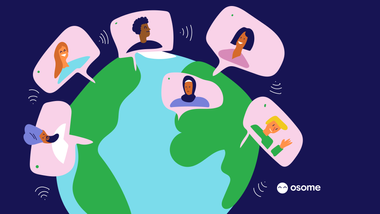 From drinking coffee and running to the office under the beautiful sun, we now wake up in the same chair we fell asleep in, working at odd times. Newly formed and experienced companies have drifted to a new way of management, and since there was not much time to decide on anything, the world had to make decisions in under a snap. This brought us a ton of advantages, but our work lives have collapsed. Zoom, Skype, Teams came to our rescue to keep our work lives a little better, but how practical are they at syncing up between you and your teammates?
One issue a company faces when their team is working from home is managing the company's budgets. Being remote, employees can find it very hard to access the company's funds for necessary expenses, and at the same time finance teams could also find it difficult to administer these expenses.
Why Companies Should Switch to Better Expense Management Tools
Our go-to options, which is to share company cards cannot be an optimal solution. It cannot even be considered an option during these unpredictable times. Despite the major digital transitions that we have witnessed in the twenty-first century, most company's operations concerning employee expenses, reimbursements, and reconciliations are still orthodox, using tools including paper receipts and spreadsheets.
Paper receipts and spreadsheets still rule when it comes to managing expenses, including a month-end deadline for employees to send every receipt of the incurred spending. If they do not find the time for the reimbursements and accounting, well, there is always the next month. Even though this is not an efficient way to handle the spending, such practices are still adopted in a majority of companies around the world.
With the rapidly changing digital world, we need to step up our expense management game as well. Managers today should implement optimistic and strict policies that will serve them well even when working remotely. For employees to incur an expense for the company they must have immediate access to the company's funds. At the same time, they also need to keep a check if there are some out of policy expenses being incurred on the company's cost.
Expense management software today is at aid to make the managing of expenses and spending easier, even when working from different corners of the world.
How An Expense Management System Works
In a normal world where offices and homes were two different sets of lives, to tackle an expense, an employee would have paid from his wallet. When he comes back to the office, at the end of the month, just like everybody else, he would submit the receipts of expenses to the finance team for reimbursement.

In times like these, submitting pictures of receipts or faxing the receipts is a huge workload for both the employees and managers as this means a bad amount of chaos. The chaos might also end up with the employees mixing personal and work-related expenses, unintentionally or intentionally.
Lack of workspace materials like office hardware, office phones, materials, and the internet, employees have a ton of expense from their end that they would like a reimbursement on. This might also lead to them paying for work subscriptions from their own pockets.
Sharing company card details through pictures is also a ruled-out option since we see the news flooded with online frauds.
Unlike before where employees made expenses from their own pockets and then later had to submit their transcripts and receipts every month, employees now have their own payment cards. The managers can allocate funds in them and set an upper cap. On the other hand, the employees can request funds, and the managers can approve or deny, all this happens in real-time. As soon as an expense is incurred by an employee, he is required to upload the receipt of the same in the mobile application. This provides a whole new level of transparency and accountability for all the business spending, and at the same time gives employees the power to spend.
Why You Should Use a Software to Manage Expenses of Remote Employees
Have More Control Over Expenses & Reduce Company Cost
To have complete control over the expenses, and potentially reduce them by filtering out inefficiencies, finance leaders need to move to a more structured, and streamlined real-time module for keeping a complete accord of expenses. This is a crucial stride in reducing the company's costs. From office supplies to subscriptions that a company would not want during the lockdown, it is important to cut down the unnecessary ones, to keep the costs at a floating number.
With expense automation software, managers can simply allot separate individual cards to every employee of the company. Now every time an employee wants to access the funds, he can just request the manager to add the specific amount into his card and then proceed, all of this in real-time – and the job is done. No more reimbursements and paper receipts. Plus, the manager can prefix budgets into cards for future payments the employee will need to suffer.
Control Budgets for the Team
Apart from the independence and the flexibility the employee gets, expense automation software also increases spend transparency and visibility to a great extent. Every time the employee will incur from his allotted budget, the manager in-charge will get the where, why, and when of the spend. This particularly makes it easy for the finance managers to understand if there has been some out of policy spends.
This way, implementing your company's expense policy also becomes easier and effective, as employees get a fair idea of in-policy and out-policy company expenses.
Coordinate Policies with the Whole Company
Traditional methods of managing expenses are hard, we have discussed that above. What we haven't discussed is that – even if you pick paper receipts or spreadsheets and ignore the problems, in times like these where the whole company is working remotely, there are even more added problems. the managers will find it hard and complex to coordinate with everyone as they are not just a cabin away anymore.
Vague spending policies could be difficult for them to understand and dissolve, thus leading to unnecessary expenses. With expense management software, you can get past such hurdles with great ease. With automation comes great employee independence, spend transparency, and the ability to completely administer your budget within the palm of your hand.
Manage Monthly Subscriptions to Services with Virtual Cards
For many years, the use of a credit card has become a popular and easy way of paying for these subscriptions. At the end of each month, a manager usually finds himself burdened with the bills for subscriptions. With too many inflows and outflows, there is a risk of not paying for a subscription as well. Now, handling these software subscriptions is a necessary aspect to ensure that the workflow runs smoothly, but managing these piles of subscriptions could be an exasperating job and you could end up contemplating as you need a specific person to just handle these subscriptions.
Expense automation software comes to your rescue for situations like these. For multiple subscriptions, managers can create virtual cards for online payments. Like standard credit cards, virtual cards operate in almost the same way. The distinction is that a virtual card resides digitally rather than physically, so it is possible to construct a new virtual card for each particular transaction. When the card is given, it can be attached for banking purposes to a central account.
The cards can be individually assigned to each subscription, and a certain amount of money can be added to these cards to skip the monthly hurdle. You can have unlimited virtual cards as per your subscriptions, and therefore you can even allow a certain card for a single software subscription. This way you eliminate the need for any manual interference, by automating the complete subscription management process.
For more comfort and automation, you can also set recurring payments according to a time-frame of your choice to pay for the subscription automatically and in well-advance so you never have to keep a check on subscription spends. Expense automation software also lets you delete or freeze a virtual card at your ease when you don't want to pay for a certain subscription anymore. This way, the managers and the employees can easily access and pay for bills using virtual cards.
Budgeting is Easier
Managing cash flow is one of the toughest tasks to carry out as it takes time and effort. When asked about what finance employees find difficult in their work operations when working from home, more than 70% stated that managing cash flow was the toughest to beat. This was a dig at both their time and effort due to lack of spending visibility in real-time and the lack of quality in data.
Expense sprawl can occur across any area of spend, but the day-to-day money-based purchases are the most difficult to get control of. It's hard to exactly track the company's money, and month ends bring an overwhelming amount of work for the fiscal teams, and even harder to express the kind of work they do at the end of a financial year.
Finance teams are gradually switching to fintech solutions like Osome which helps companies outsource their bookkeeping and accounting while founders can focus on growing their company.
Furthermore, with an expense management solution such as Volopay, whenever an employee incurs an expense on their cards, the financial manager gets real-time data insights regarding the spend. Thus he is acquainted with the earlier shadowed aspects of the data concerning where, why, and when of the expense. And what gets measured can easily be managed.
About Volopay
Volopay combines approvals, corporate cards, bill payments, expense reimbursements and accounting automation into one single platform. Book a free demo here about Volopay from here!
Written by,
Laasiya Priya.