Singapore Employment Pass: An Introduction
16 March 2023
12 min read
Running a Business

Looking to relocate to Singapore for work? You'll need an Employment Pass, also known as an EP. This is a type of renewable Singapore work visa which allows you to live and work in Singapore, whether you're an employee, business owner or somewhere in between. It's the most common relocation option for foreigners who want to open a business or move to Singapore.
In this guide, we'll explain what an Employment Pass is, the different types of Employment Pass in Singapore, as well as some of the processes involved, such as how to cancel an Employment Pass, and how to apply for an Employment Pass online. You can apply for your Employment Pass in Singapore with Osome. We'll prepare it for you quickly and easily, and you won't have to land in the country until it's ready. We can also help you if you want to employ people using an Employment Pass.
What Is an Employment Pass?
A Singapore Employment Pass is granted by the Ministry of Manpower (MoM) to foreign professionals of Singapore companies. Anyone working for a company based in Singapore is eligible, including managers, executives and directors.
An EP is usually valid for up to two years, after which point it can be renewed. It's similar to work visas found in other countries such as the USA, Australia and the UK, which are offered to skilled workers or employees.
Entrepreneurs can also apply for an EP after incorporating in Singapore, enabling them to relocate and run their business operations. However, unless they have been incorporated for six months or more, they should apply for an Entrepreneur Pass.
There are no official quota limitations when issuing Employment Passes which makes the application processes for an EP fairly quick. In contrast, the S Pass has a maximum quota meaning that if you exceed a certain percentage of S Pass holders in your organisation, you need to increase your local workforce or reduce the number of foreign employees.
You can learn more and compare the two options in our guide to the difference between the Employment Pass vs S Pass.
Why Do I Need an Employment Pass in Singapore?
An Employment Pass allows foreign professionals, managers and executives to work in Singapore and is regulated by the Ministry of Manpower. You have to meet a series of eligibility criteria for the pass, including:
Having a job offer in Singapore
Working in a managerial, executive or specialised role
Earn a fixed salary of at least $5,000 per month
Have acceptable qualifications such as a degree from a university or other professional qualifications alongside specialised skills
Having an EP also allows you to move in and out of the country without the need for an entry visa, and it makes it easier to apply for permanent residence.
How Long Does It Take To Get an Employment Pass in Singapore?
Employment Pass applications are usually processed within a minimum of three weeks.
If you do not pass the employment pass check, your application may be rejected. If this happens, don't worry: you can appeal online within three months and this will take at least three weeks.
It's important to be aware that you should only appeal if you can address the issues in the rejection advisory. You may need to submit further information or documents to the MoM to help highlight your eligibility.
You can save time and stress by having Osome do this for you. Our experts will be able to help you understand why your previous application was unsuccessful and make the necessary changes to help submit your employment pass application
How To Apply for an Employment Pass in Singapore
Applications for the Employment Pass should be submitted to the Ministry of Manpower either online or manually. Online applications are preferred by most candidates, but younger, less experienced applicants or those with vocational experience, may be better off completing a manual application.
Both formats require applicants to submit supporting documents. However, the process for online applications is approximately three weeks, whereas manual applications can take at least five weeks to process. Peak periods may lead to longer processing times.
Online applications can be tracked on the myMOM Portal. Once your EP is approved, you will receive an In-Principle-Approval (IPA) letter which is required to collect your pass, along with your passport and any other requested documents.
Don't forget that Osome can take care of this for you, so you don't have to fly into Singapore until your pass is ready and issued.
Understand the Requirements
All foreigners who intend to work in Singapore must have a valid work visa before they can start their employment.
You need an EP in Singapore for managerial, executive or specialist roles. This visa allows you to live and work in Singapore, as well as travel in and out of the country. It can also be used to start a business in Singapore — you can find out more about this in our guide on how to open a company and move to Singapore. There are a number of requirements and essential documents you must provide when applying for an EP in Singapore. Be advised that any non-English documents will need to be translated into English by an official translator.
The application process via MoM is varied and nuanced. There is no set formula or golden rule for a successful application. Applications are not automatically approved and each is judged individually on its merits.
Make Sure You Meet the Criteria
To get your EP approved, you must meet the following criteria:
Earn at least S$5,000 a month (or S$5,500 in the financial sector)
Hold professional experience that matches the job description
Be university-educated or hold professional qualifications at a similar level
If you meet all of the above criteria, there are some additional factors which may affect the success of your applications. These include nationality, age, and the type of position you hold, as well as how established the company is. The sector and economic viability of the company are also considered, along with the ratio of foreign to local employees in the business. We cover these in more detail in the next section.
Applicants should also be aware that from September 2023, candidates will be required to meet a minimum of 40 points under the new points-based Complementary Assessment Framework (COMPASS). You can find out more about the planned changes to the Employment Pass application process on the MoM website.
Final Application Process
To apply for an EP, the Ministry of Manpower requires copies of the following documents in English:
Passport photo page
Company information as registered with the ACRA
Certificates of education
Written consent from you allowing your company or employment agency to apply on your behalf
Some of the other documents you may need to provide include:
An EP application form 8, endorsed by the business registered in Singapore
A copy of your Curriculum Vitae or resume and any relevant educational certificates
References from your previous employers
A passport-sized photograph, which must be less than three months old
A copy of the relevant details from your passport
A copy of your business profile and its activities, products or services
A description of your job role and details of your duties
Get our free pre-incorporation checklist
A step-by-step checklist to get organised before incorporating your new business
What Other Factors Might Impact the Outcome of My Employment Pass Application?
Whilst you need to meet the criteria we've shared so far in this article, the Ministry of Manpower takes into account many other factors when issuing employment passes. In particular, the candidate's background and the business's hiring credentials impact whether you're likely to get approved. As we touched on earlier, there are some other areas the MoM may look at when processing applications including:
Your nationality
Your age and salary
The type of position or level of responsibility you hold in the company
How established the business is including paid-up capital and past revenue
What sector the business operates within
The economic viability of the business
The ratio of foreign to local employees
Let's look at these in more detail to help you understand how they might affect the success of your application.
Company Industry or Sector
In Singapore, some sectors are prioritised over others, usually those which contribute more to the country's economic growth. This means that applications for the EP are more likely to be accepted if the company wants to employ someone within one of these industries.
However, the Singapore government has now brought in a new programme called Tech@SG, with the aim of providing more lenient pass-issuing procedures. If this is a success, there is a chance that foreigners seeking business and work in Singapore could experience more favourable pass regulations in the future.
Salary or Earnings
The Ministry of Manpower requires the salary of all candidates to be in line with their skills and experience, as well as be considered competitive in Singapore.
Salary is one of the key factors affecting the issue of an EP, and if two applicants have the same criteria elsewhere, the applicant with the higher salary is more likely to be successful in their application.
Remember that the minimum salary requirement for the EP is S$5,000 per month, increasing to S$5,500 for those under employment in the financial sector.
Qualifications, Skills and Experiences
Much like the salary, an applicant's skills and experience should be appropriate to the role, and qualifications should be relevant. After looking at the CV or resume, the MoM will interrogate the job description and try to understand the candidate's knowledge of the role and responsibilities, and how they plan to make an economic impact.
If a role requires highly specific qualifications or special skills that are not commonplace in the local workforce, the candidate's application will be treated favourably. You will also be more likely to have a successful application if you provide testimonials or references from previous employers. This helps to validate your skills, and show that they are of a high standard.
Paid-Up Capital Minimum Requirement
If you own a company and are seeking an Employment Pass (EP), you will be required to provide proof that your business has minimum paid-up capital of S$50,000. As a general rule, the higher the paid-up capital, the higher your chances of having your EP approved.
If your company has low paid-up capital, it's likely you'll need to provide more supporting information with your application, such as some of the additional documents mentioned earlier in this guide. If you're unsure about your eligibility, you can speak to a member of the team at Osome who will be able to help you.
Appealing an Employment Pass Rejection
If your EP application is rejected, don't panic. There are still steps you can take to keep the process moving and improve your chances of having it approved.
If your application is rejected, you have the right to appeal the decision for up to three months after the rejection. This appeal can only be made by the employer or a hired employer agency and must be lodged by whoever submitted the original application for the candidate.
In most cases, the MoM will list the reasons for rejection and highlight where additional information is required. It's important that you review the reasons for rejection carefully to make sure you fully understand what is required. It would be highly frustrating to submit the wrong information for your appeal, only to have your application rejected again!
The appeal process can take anywhere from three to six weeks to process after it is submitted. If you need some support with your application or have had an application rejected and need help understanding what's required, get in touch with one of our advisers who'll be happy to help.
Renewing Your Employment Pass (EP)
Employment Passes are usually valid for one to two years; when the pass is due to expire, the MoM will send a letter to the business you work for within six months of the pass's expiration date.
However, the renewal request can actually be submitted up to six months before the pass expires. Please note that renewal requests can only be submitted by the employer or a licensed agent.
Renewing your EP is a fairly easy process. The letter sent by the MoM will have a pre-printed form that will have to be signed by both the employer and employee. This should then be submitted to the EPOL system.
The renewal request must be submitted through the Employment Pass online system, and it must reach the Ministry of Manpower at least three weeks before your pass is due to expire in order to give enough time for processing. If you don't renew it before the expiration date, you'll have to apply for a completely new EP.
As with the original application, once your EP has been approved, you'll receive an in-principle letter of approval. When you get your new pass, you should return the old card to the MoM.
Bear in mind that policies change all the time, so if you have previously received an EP, you are not automatically entitled to receive one again. Make sure that you still meet all the required criteria, and that you or your company do not present any reason for the MoM to reject your renewal.
Cancelling Your Employment Pass
If you are no longer employed or your employment contract expires, your company must cancel your employment pass within one week.
Cancellation of an Employment Pass can be completed online and the card must be returned to the MoM within one week. The business you work for is responsible for making sure that the EP cardholder has paid their taxes. They must get tax clearance from the IRAS and will usually withhold the employee's last month's salary until the IRAS provides a tax clearance certificate.
Once the pass has been cancelled, a letter acknowledging the cancellation will be sent to the pass holder, along with a short-term visit pass (valid for 30 days), if they are still in the country. Any dependents' passes will also be cancelled, along with work permits and other passes associated with the original EP.
If you change employers, you need to apply for a new one to make sure that you still meet all the required criteria. The MoM will evaluate the application for the new pass based on your qualifications, experience and employer credentials. You must cancel your old pass in order for the new EP to be issued.
What Happens if You've Lost or Damaged Your Employment Pass (EP) Card?
If your Employment Pass is missing or has been damaged, you'll need to notify the MoM and get your pass replaced.
Note that if you find a lost or presumably stolen card after you have received a replacement, you must return the original card to the Ministry of Manpower.
How To Report a Missing or Damaged Card
If your EP has been lost, damaged or stolen, your company or agent needs to apply for a replacement within one week. If your card has been stolen, you must include a police report with your notification, which should be in English.
If you or the holder of the EP is overseas and their card has been lost, stolen or damaged, the MoM must be notified immediately so that they can issue a letter to allow them to re-enter the country without a valid EP.
How Will the Replacement Card Be Issued?
If your EP card needs replacing there are some associated fees. After you've submitted your request via Employment Pass online, you'll have to pay:
S$60 to replace a damaged card
S$100 to replace a card that's been lost for the first time
S$300 to replace a lost card every other time after the first replacement
How established the business is including paid-up capital and past revenue
Once your application is approved, the Ministry for Manpower will send a card replacement letter which provides instructions on how to collect your new card. You will have four working days to collect it from the Employment Pass service centre. You don't need an appointment but you will need to take some essential documents with you:
An original copy of your passport
The card replacement letter from the MoM
Your old or damaged card (if you have it)
A completed declaration form - if your card was stolen, a police report
What Happens Once Your Employment Pass Is Approved?
Applications for an EP take around two weeks to be processed, though sometimes it can take longer. You can track your application status on the myMoM Portal by inputting your application number. Once your pass is approved, there are a few things that will happen next:
First, your IPA or in-principal approval letter will be issued to you online or posted to your business or agent if you applied manually
This letter includes a single-entry visa to allow you to enter Singapore to collect your EP. It's very important that you use this visa rather than a previous visa or a visa-free status, in order to avoid complications when the EP is issued
The IPA letter also includes all the information you need to collect your pass, including that your application has been approved and that you are permitted to travel to Singapore for work
You have six months to enter Singapore, begin your new role and get your EP issued. The letter may also state that you need to have a medical examination which can be undertaken in your home country or once you get to Singapore. When collecting your EP, you will need to present the following:
Your original passport
Your immigration card
A stamped IPA letter
Details of your residential address
Medical assessment report (if required)
Any other documents requested in the IPA
There is also a requirement for thumbprinting and document verification as part of the EP processing. When you go to the processing office, you'll need to carry the above document with you as well as your educational certificates and photocopies.
Once you have collected your photos and finished the biometrics process, your EP will take around 4-5 days to prepare. It will then be sent to your company or agent by registered post.
FAQ
What is the minimum salary requirement for an EP in Singapore?

Only candidates with a minimum of S$5,000 will be eligible to apply for an Employment Pass in Singapore. It should ideally be comparable to the top one-third of local professionals, managers, executives, and technicians (PMET). Candidates in the financial services sector need higher salaries to apply for an EP.

Is it difficult to get an EP in Singapore?

In comparison to other countries, getting an EP in Singapore is relatively straightforward. The most important thing is that you are adding value to the wider Singapore economy. As long as you meet the following criteria, applying for your EP shouldn't be too difficult:

You have an offer of employment from an approved Singapore employer
You are in a managerial, executive or specialist position
You have qualifications relevant to your field
You earn a minimum of S$5,000 per month or S$5,500 in the financial industry

There are lots of things to prepare, but with the right information and support, getting an EP is straightforward. Speak to our experts today to find out how we can help manage the application process for you.

Is Singapore now allowing Employment Passes?

Yes, you can now apply for an EP in Singapore if you are a foreign professional, manager or executive and wish to relocate for work purposes. The process is quite straightforward as long as you have all the right documentation and information.

How long does Singapore Employment Pass approval take?

The approval process for the Singapore Employment Pass takes approximately three weeks, but in some cases, it may take longer. If you do not submit the correct documents or are not eligible, your application may be delayed or rejected, which can extend the process further.

Make sure you read the criteria carefully and provide all the required information to help speed up the process and make your application a success.

How long is an EP valid for?

An EP is usually valid for one to two years. After that point, you will need to renew your EP which will then be valid for another three years, if your application is successful.

It's important that you renew your EP before the expiry date, otherwise you will have to apply for a new card and the process will take longer. You also won't be permitted to work in Singapore without your EP.

What happens when an EP application gets rejected?

If your application for an EP is rejected, you will have three months to appeal the decision. An appeal must be submitted by your employer or employer agent, and you must submit all the additional documentation requested.

Make sure you read the reasons for rejection very carefully to make sure you understand why your application was unsuccessful and to increase your chances of receiving an EP as a result of your appeal.

What is the benefit of having an EP?

Having an EP allows foreign workers to take employment in Singapore. It is a kind of work permit that also allows holders to move freely in and out of the country without the need for another type of visa.

It also makes it easier to apply for permanent residence if you already have an EP, which is good news if you wish to continue your job long-term and settle in the country permanently.

What are the types of Employment Pass in Singapore?

There are also other types of Employment Pass in Singapore, but the EP is one of the most popular for foreign workers looking to start working in the country.
Ask another question
resources
Fresh insights from our business blog
Better Business
Read
Financial Forecasting: A Guide for New Business Owners
Discover the full potential of your Singapore startup through financial forecasting. Gain reliable insights for success and attract investors confidently with Osome's empowering tools. Read our blog today!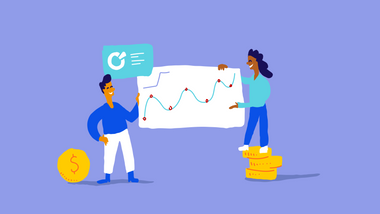 Better Business
Read
What Is the Singapore Progressive Wage Credit Scheme (WCS)
The Singapore Progressive Wage Credit Scheme (WCS) uplifts low-wage workers by incentivizing employers to raise wages. It bridges income gaps, boosts morale, supports businesses in wage increment efforts, fosters productivity, and promotes a more equitable income distribution within companies.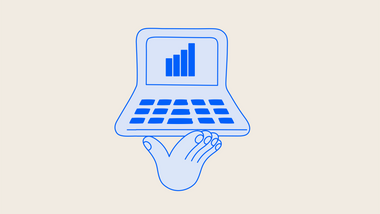 Better Business
Read
Fiscal Year: What Is It and Why Does It Matter?
In Singapore, companies have the flexibility to select their fiscal year-end based on their business needs. It can align with the calendar year, financial quarter-ends, incorporation anniversary, seasonal cycles, or business cycles. Find out more in this article written by Osome experts.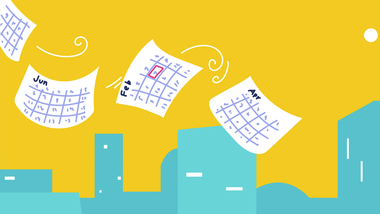 Explore