Opening a company and bank account on the same day? Easy!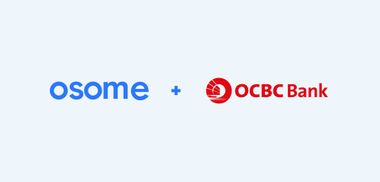 OCBC and Osome let Singaporeans and Permanent Residents waltz through all formalities on the same day online
OCBC Bank, which was recently named Asia's Best Bank for SMEs by  Euromoney, has partnered up with Osome, a fintech for business administration. Together they co-designed a revolutionary service for the Singapore market: same-day incorporation and instant business account opening.
It all happens online in a secure Osome app available form a desktop or mobile device, saving the need to call or visit the office. Clients sign in using MyInfo account and upload their data in one click. Osome collects all documents for registration, prepares an application, and files it. Thanks to automation, they can deliver incorporation as fast as in 38 minutes.
Once the registration is done, the client receives a secure link to proceed with OCBC instant business account opening. OCBC and Osome exchange data saving the need to fill in documents again. The result is a fast and secure process that allows you to decide on your business in the morning and have registration and bank account ready before the sun sets down.
Our goal is to free entrepreneurs from mundane maintenance issues that hold them back from doing business. Thanks to our partnership with OCBC, they can power through the formalities within a day and get their company up and ready. This is how it should be, and we are excited to be the ones to make it happen.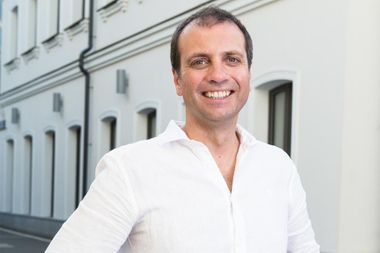 Victor Lysenko
Osome founder & CEO
Osome takes care of accounting and reporting for entrepreneurs. They organize paperwork, remind clients about deadlines, prepare and file reports in time. he AI-powered technology backs human experts allowing to answer clients 24/7 usually within 15 minutes, even late at night and on weekends. The convenient service already has signed up over 2,300 customers in Singapore, and recently opened in Hong Kong and the UK. OCBC, the oldest Singapore bank, has previously named Osome their valuable partner.