SMEs Can Apply for Relief Measures and Delay Full Loan Repayments till 30 Sep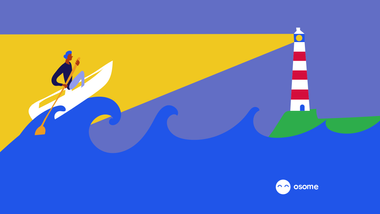 As the pandemic gradually transitions to an endemic, the Monetary Authority of Singapore (MAS) has announced the 'final extension' of relief measures for small and medium-sized enterprises registered in Singapore affected by the COVID-19 situation to resume full loan repayments.
This extension is catered to those who continue to struggle with cash flow.
Relief Measures SMEs Can Apply For
The initial deadline to apply for these reliefs was 30 Jun 2021. The application window is now extended to 30 Sep 2021.
The available relief measures include:
SME business loan tenures for debt consolidation plans to be extended up to 5 years
Outstanding balances can now be converted to term loans at a reduced interest rate
Mortgage instalment repayment plans can now be reduced
SME Loan Deferment
From now till 30 Sep 2021, eligible SMEs under the following schemes can have the option to defer principal payments on secured loans by up to 80 per cent:
Extended Support Scheme - Standardised
Temporary Bridging Loan Programme
Enterprise Singapore's Enhanced Working Capital Loan Scheme
Eligible SMEs are those in the Tiers 1 and 2 sectors, including:
Aviation and aerospace
Hospitality
Tourism
Built environment
Conventions and exhibitions
Qualifying retail outlets
Licensed food shops and stalls
Land transport
Arts and entertainment
Marine and offshore
From 1 Jul to 30 Sep 2021, SMEs in the Tiers 1 and 2 sectors that are not currently involved in the scheme can apply to do so.
For SME borrowers with more than one lender, they will be granted a 6-month extension to apply for the Extended Support Scheme - Customised. This scheme facilitates the restructuring of a borrower's loans over several financial institutions. With the extension from the current 30 Jun deadline, borrowers will have until 31 Dec 2021.
According to the MAS, this is expected to be the last extension of the government support for SME.
Work Out Longer Term Repayment Solutions
If you think you are unable to return to full loan instalment repayments by the end of the relief periods, you should speak to your lender in advance to work out longer term repayment solutions. If you need help or advice, do not hesitate to ask us.
Tip
If you need more help to get your company's paperwork and books in order, our experienced Certified Public Accountants in Singapore will help you with just that. We can help you file reports, optimise your tax, and keep your books tamed instead of you having to scramble all over the place. Our accountants know what to file, which exemptions and reliefs you're entitled to. When you have a question, just message them in a chat, they respond daily and answer to the point. Talk to us today.