Starting an E-commerce Business From Home: What You Need
How can I start a business from the comfort of my home? In this article, we explore how to take the digital and e-commerce route.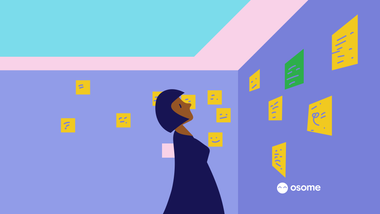 One of the problems faced by new entrepreneurs is that they are low on paid-up capital and are not quite ready to start a physical retail business. Fortunately, there is another route you can take - by going online with an e-commerce business. In this article, we show you how choosing to go online can benefit you in the long run and some useful tips and information you need to know in order to get the ball running.
Why Choose to Start an E-commerce Business?
If you're wondering if brick-and-mortar stores will cease to exist in the near future, our answer is probably no, or at least not that soon. Nonetheless, physical stores are facing unrelenting competition from the thriving online marketplace.
Even in Singapore with a small population of 5.6 million, we are a major e-commerce hub in Asia. The Business to Consumer (B2C) e-commerce market is worth 4.9 billion, with the majority of shoppers willing to make big purchases online.
A Good Time To Enter the E-Commerce Market
If you're looking to enter the e-commerce marketplace, it is actually a good time to do now with the COVID-19 pandemic pushing physical store retailers onto the e-commerce wagon. Especially in the past year when we were bugged by a pandemic, more and more people are slowly discovering different ways to work, shop and enjoy life remotely. Technology has given us the ability to do so, in the form of video conferencing, online shopping and streaming websites. As long as you have an electronic device and an internet connection, the world's your oyster!
However, if you are new to starting a business, we reckon you need all the help you can get. Here at Osome, we help you handle your accounting, company secretary and set up your company. This includes what type of products do well in Singapore, how to make your company successful, a comparison against physical retail stores, how you can save cost with e-commerce, and how to actually set up your online company. We answer all your questions on e-commerce in our guide on how to set up an e-commerce company.
Is Your Company Suitable for a Work-From-Home Structure?

So why not earn your keep whilst keeping up with the trend? Thanks to the internet, anyone can own an online business anywhere in the world. Be it selling handmade novelty items, or re-selling products, you no longer have to search for a storefront and pay rent each month. Your home can be your office, warehouse and 'store', if you don't mind strangers visiting your house, that is.

Keep in mind though, contrary to standard belief, starting an online business from home isn't as simple as just creating a website and waiting for customers to come knocking. While it is easier than starting a traditional business, there are some things you'll need to consider before going full steam ahead.
Determine if Your Business Is Ready To Make the Online Shift?
Scenario 1:
Annabella is a baker and she has recently opened a small shop in the bustling CBD area. She had used up a huge amount of her capital on the rent for her store, as she hoped to cater to the working crowd. However, due to COVID-10, white-collared workers are mostly working from home. It has come to a point where Annabella cannot sustain the cost of her ingredients and machinery cost, on top of the expensive rental costs.
Annabella then decides to close down her store, and shift her business online. She will then use the money saved from rent to upgrade her home kitchen so that she can do her bakes from home. Is going online a feasible idea for Annabella?
Yes, it is, as she is in the baking business.
Annabella can move all her machinery home, and her small team can use her home as a base baking station. She can also ship out her bakes from her house to customers who place orders online. In her case, Annabella's company is suitable for a work-from-home structure.
Scenario 2:
Abraham has a company that is in the printing business. He prints books, newspapers and periodicals for various publishing companies. He has a warehouse where the work happens. He also has a team of 50 staff operating huge printing machines. Abraham has a pool of loyal clients who will engage him to print their publications on a schedule, although he has a small marketing team to get potential customers as well. Can Abraham shift his business to e-commerce?
No, probably not. Abraham can move his marketing team to work remotely but not the majority of his staff. This is because it is not possible to shift the huge machines home. The only way to get work done is to move his staff into the office.
Thus, Abraham's company is not suitable for a work-from-home structure.
Examples of Businesses That Can Work Remotely
Bloggers
Video bloggers
Social media influencers
Affiliate marketing
Selling handmade goods (novelty products, wearables etc)
Dropshipping
The list goes on. As long as you are able to work with a computer and an internet connection, you should be able to work remotely.
Also, instead of starting a website from scratch, we highly recommend you start with an e-commerce platform instead. You should have browsed or shopped on these platforms before too. These include platforms such as Shopee, Lazada, eBay, Qoo10 and more. There are of course costs involved in hosting your products on them, although it is considerably still cheaper than setting up your own website.
Remember to stay compliant with the Singapore tax system as well. What profits are subjected to tax and how do you know how much you should pay for your e-commerce business? Osome provides an affordable way to file your accounting reports for e-commerce companies with a range of accounting plans to choose from. Just contact us about our accounting services here
For small and new e-commerce businesses, be sure to pay attention to the necessary processes as well. Things such as invoices, taxes, cash flow, inventory management, accounting and payroll is still a must, even with an e-commerce business. Especially for accounting matters, it is challenging if you do not know where and how to start.
No matter which e-commerce platform you are on, be it Shopee, Amazon, Shopify, Qoo10, Lazada etc., Osome handles them all. Most importantly, have fun! Remember, even if you fail, an e-commerce business is relatively easy to start up again. Review your processes, business structure, where you went wrong, and then start over.