Annual Return Filing Singapore
Annual Return filing
Annual return (AR) – a set of documents that indicate your company's financial health and status. All Singapore-incorporated companies must file ARs with ACRA within a month after the shareholders signed the resolution on the financial
statementsand no later than 7 months after the FYE.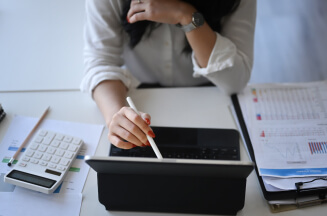 Our plans grow with your business needs
Start with an Essential package that covers all key business needs or switch to a more flexible Unlimited plan later
Essential Secretary

Annual General Meeting preparation
Routine Annual filing
Personal support by your Corporate Secretary via chat
Reminders on filing deadlines
Full service for 1 year
S$60 government fees included
Get your answers from our experts
Go to a live chat with one of our agents and get the answers straight away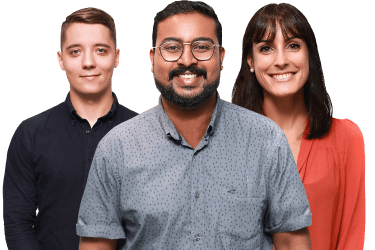 Additional services you might need
Company stamp

S$60

A company stamp (company seal) is used to validate official documents, like contracts, certificates, deeds, etc. Company seals contain the name and registration number of the company. As of 2017, it is not obligatory to use them in Singapore, though it is still a common practice. Your company secretary is in charge of keeping and using it.

Striking off a dormant company

S$600

CorpPass Registration

S$100

Use your CorpPass to report to and interact with the IRAS (Inland Revenue Authority of Singapore), ACRA (Accounting and Corporate Regulatory Authority), and Singapore customs. Whether you are a local or foreigner with a Singapore business, we set up your CorpPass Account quickly without registering for extra documents like a SingPass ID.

Striking off a company

S$400

Striking off means closing down a local company. If the company is no longer doing business, an application should be made to the Accounting and Corporate Regulatory Authority to strike the company's name off the Companies Register.
Why Osome is the best choice for you
All fees included
We advocate transparent pricing, so all standard fees are already included in the packages
Papers just a tap away
All the documents and signatures are encrypted and stored in a cloud so you can access them any time
Prompt responses
We respond within 24 hours and prepare the documents the same day you ask for them
FAQ
What does the Annual Return consist of?

The AR is mostly about confirming that the data ACRA has about your company is up to date: you submit the company type, the business activities, the registered address, the particulars of the company officers, and details of registered charges. If the information has changed or is incorrect, you must update the details.

How much does it cost to file the Annual Return?

There's an Annual Filing fee of S$60. At Osome, we charge S$350 per year of secretarial services, and the fee is included in the price.

When must Singapore companies file their Annual Return?

There's no universal Annual Return filing date, deadlines differ depending on when companies' FYE end. ACRA expects your Annual Return lodged within 7 months after your FYE. Mind that it's also true that the AR should be lodged within a month after the shareholders signed the resolution approving the financial statements. So if your shareholders sign the resolution earlier than 5 months after the FYE, send your AR to ACRA within a month after that.

Do I have to submit the financial statements together with my AR?

Many people have the impression that the submission of FS and the filing of Annual Return are 2 different filings. In fact, they are not. These papers are sent together if you fall into the category of businesses that must submit the FS. Companies that have no more than 20 shareholders and are not partially owned by businesses are exempt from sending the financial statements to ACRA. If you have corporate shareholders, you must submit the financial statements. Insolvent companies are obliged to do so, too.

Can a company file the Annual Return online?

What happens if my company fails to file the AR on time?

ACRA will impose the late lodgement fee of $300.
I didn't find the answer to my question...
That's alright! Let us know your question