5 Benefits of a Digital Business Account vs. Traditional Bank Account
In an increasingly digital world, the way we bank is changing. Digital banks are probably something you may have heard about while thinking of setting up your business in Singapore but wondering how they can help you run your business better.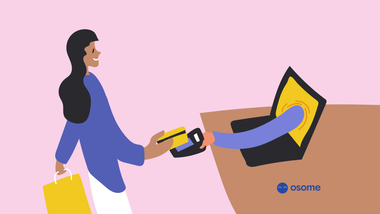 In an increasingly digital world, the way we bank is changing. Digital banks are probably something you may have heard about while thinking of setting up your business in Singapore, but wondering how they can help you run your business better. Read this article to learn more about how these innovative new platforms can improve your business' finances, compared to a traditional business bank.
What Is a Digital Bank?
You might think that a digital bank is the same as an online bank account, but it's not merely that. The banking organisation operates fully online with no physical locations or infrastructure. Therefore, your banking activities and account management are done completely online using the organisation's website or app.
Digital banks are moving fast to take advantage of the rise of technology and building services and features made for today's digital consumers. Since they have no physical presence, they reduce their overheads and have competitive pricing.
What Are the Differences Between Digital Business Bank Accounts and Traditional Business Bank Accounts?
Digital banks open and maintain relationships with their clients online. All your records, communications, records of transactions and money exist only online.
What does this mean for you? You access self-service for your account through the internet, and not with a person in the real world like a traditional bank with a bank teller. As such, you don't have to provide hard copies of documents, which helps you reduce paperwork.
Top 5 Advantages of a Digital Bank Account for Business
There are plenty of things to love about a digital business bank account. We've ranked the 5 key benefits that make digital business bank accounts an outstanding choice for your finances.
Open a Digital Bank Account from Anywhere, at Anytime
With a digital bank account, you can open a digital business account through your app anywhere using just your mobile phone, tablet or laptop. You just need some key personal details and your account will be activated. There is no need for you to visit a branch, speak to an advisor, or even have physical copies of your identification checked.

Getting an online bank account with a digital bank is an entirely online process that can be done at any time of the day. Current banks are open during hours which may not be friendly to all businesses. Company directors don't have to plan their work with their banks around the usual operating hours of a bank or sneak out during working hours. No queue-ing up is needed too.
More Self-Service Functionality
Since digital banks are designed with a digital experience in mind, And, as digital banks are designed to be used online, they've made the user experience easier, too. All the features you want from a bank—including customer service—will be readily available on the app or browser interface. You don't have to speak to a human face-to-face, but help will always be there when you need it, from a human expert, via chat or call.
More Self-Service Functionality
Since digital banks operate fully online and have little physical presence in the form of branches, digital banks need fewer overheads than traditional banks require to operate, such as less, or even no rent, fewer staff salaries, fewer costs on office equipment and utilities.
Since money transfers, bill payments and other financial transactions are completed digitally, the administration work that is usually done by a human is removed.

All these translate to cost savings for the consumer with lower account fees or even no account fees at all.
Enhanced Security
As digital banks are built with digital needs from the start, the element of security has also been taken into account. With tools like two-factor authentication, you'll see when someone unauthorized tries to access your account, so you can be aware of the possibility of a threat. As you're likely to bank through your smartphone, two-factor authentication will be a breeze.
Better visibility and easier reconciliation
Due to the nature of digital banks, they run on code which can be integrated into the code of other platforms like cloud accounting software such as Xero, digital signature and contract management systems, or money lending and international trading platforms.
Banks that operate digitally simplify how we bank, and offer opportunities to merge financial worlds into one simpler process. When your integrations are synced to one another, your reconciliation process can be automated. Working with cloud accounting services like Osome makes this possible too.
How To Make the Most of Your Online Bank Account
It pays to set your online bank accounts up correctly in the first instance, to avoid any future hassles.
Set up two-factor authentication, and ensure a secure password
A business bank's digital identification system will probably set up two-factor authentication, much like your Gmail or ATO logins. By following this simple process, you can control who has access to your account. You might receive the authentication via SMS, email, your app, or a specific authentication app on your mobile device.
We shouldn't have to be reminded of it, but we do: set secure passwords for your online bank accounts. All your accounts should have a unique password, utilizing numbers, symbols, and different cases.
A password manager is great for organizing your passwords, but taking the time to write a good password is one of the first lines of defence against fraud.
Invest the time upfront to set up your account
Get the most out of your digital business bank account by setting up all the necessary users beforehand, with the necessary levels of authority. Next, determine which banking integrations you already use, and which ones you should use, and ensure they are compatible with your digital bank account. This will ensure your digital business account runs smoothly from the start.
If you want an even better way to manage your digital banking, consider working with Airwallex.
About AirWallex
Airwallex is making digital business banking easy with our Global Business Account. You get all the benefits of a digital business account, but with the added benefits and features that are built for a global scale, all with zero monthly fees and no signup fees.
With Airwallex, businesses can:
Create a digital business account, and get up and running on the same day
Open a foreign currency account in up to 23 currencies, with zero monthly fees
Make unlimited same-day international payments and transfers
Save on FX with low, transparent pricing. You pay only 0.3% or 0.6% margin on top of the interbank transfer rate—far better than you receive from the big banks
Use multi-currency virtual payment cards to Empower your team to make purchase decisions while still maintaining control
Streamline your purchasing and accounting, by integrating your payments with global online marketplaces like Amazon, eBay, Shopify, and Paypal, or directly to your Xero account, in multiple currencies
Ready to see the benefits of digital banking, without the digital bank? Open an Airwallex account today to get started.