Bonanza: A Deal To End All Deals
The Nominee is cheaper, the Secretary is unlimited, and the deposit is gone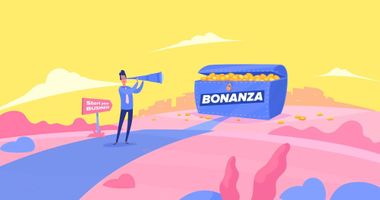 The Nominee director is cheaper, the Secretary is unlimited, and the deposit is gone
S$2,550 — that's the total cost to incorporate a business in Singapore for foreigners with Osome starting today. It includes the Nominee Director but you don't have to pay the security deposit. S$2,550, that's it.

Our Bonanza package includes Incorporation, Corporate Secretary, Address, and the Nominee Director for a year. We register your company remotely, help open bank account, and provide guidance. Using our address means we notify you about your correspondence, scan, and send it to you. We can also help you get working visas for you and your family. And there's more.
First, you save S$440 by getting all the necessary services as a deal. Moreover, the Unlimited Secretary covers all standard resolutions you might need throughout the year. It means no matter how many changes you go through, there will be no extra charges.
Finally, the security deposit is gone. For years taking a deposit when hiring a Nominee Director has been the industry standard in Singapore. While very common, it seems fairly unjustified to the customer. So, we decided to get rid of it altogether. From now on, when you employ a Nominee Director service from Osome, you just pay a yearly fee, that's it.
We can do it because we automate the routine. We keep making the processes more efficient, which helps us bring the costs down, increase productivity, and offer better business opportunities for everyone: you, us, and your clients.

A nice bonus to convince you to start your business in 2019!
---
Bonanza (bənænzə) — a source, usually sudden and unexpected, of luck or wealth. From Spanish, literally: calm sea, hence, good luck.
Next steps
Have us manage the papers and focus on the business. Contact us to learn how it works.