The Cost of Living as a Foreign Business Owner in Singapore
When choosing Singapore as a base to run your business is the cost of living, you need to consider the cost of living.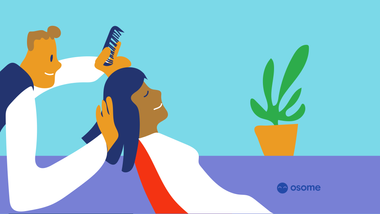 Singapore's business-friendly environment presents many business opportunities for locals and foreigners alike. It takes minutes to register a company online, and the fees are affordable. Singapore is also increasingly being chosen as the headquarters for multinational companies in Asia.
One of the things that you need to consider when choosing Singapore as a base to run your business is the cost of living. We have listed for you some of the costs (prices listed are in Singapore Dollars unless otherwise stated) associated with living in Singapore as a foreign business owner.
Rental
We will go through the price of rental by location and house type.
By Location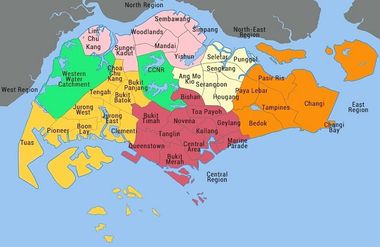 ​​Singapore is divided into five regions: Central, North, North-East, East, and West. The Central Region (including areas like Holland Village, Marina Bay and Tanjong Pagar) is the most expensive region to live in, because of its strategic location and proximity to the Central Business District and shopping centres. The monthly rent for apartments in Orchard Road, for example, starts at around $4,000 for a studio apartment to around $7,000-9,000 for a three-bedroom apartment.
The least expensive region to live in is the North region (includes Woodlands, Sembawang, and Yishun), as it is farthest from the CBD area. However, the Singapore Sports School and the Singapore American School are located here, and the North region is relatively more quiet and green than the other regions in Singapore. A studio apartment in Woodlands costs around $1500 per month, and a three-bedder is about $2,600 per month.
The monthly rent in the North-East, East, and West ranges from about $1,700 for a studio apartment in Ang Mo Kio, to around $4,000 for a three-bedroom apartment in Buona Vista.
These are some of the recorded transactions in the past 12 months as published by the Urban Redevelopment Authority (URA).
| | Average price psf | Average price psf | Average monthly rental* | Average monthly rental** |
| --- | --- | --- | --- | --- |
| Location/ property type | HDB | Condo | HDB | Condo |
| Orchard (Town area) | N/A | $4.29 | N/A | $5,020 |
| Ang Mo Kio (Central) | $3.06 | $2.95 | $1,732 | $2,998 |
| Clementi (West) | $2.58 | $2.69 | $1,876 | $3,017 |
| Tampines (East) | $2.08 | $2.78 | N/A | $2,497 |
| Pasir Ris (Further east) | $1.71 | $2.34 | $1,835 | $2,212 |
| Woodlands (North) | $1.66 | $2.72 | $1,492 | $2,321 |
*Based on a 3-room flat (2- bedroom apartment)
**Condo units vary significantly in size and layout; these numbers reflect the average monthly rate for a condo unit across the entire district.
Table from: https://www.income.com.sg/blog/guide-to-renting
By House Type
HDB Apartment
You could rent a room (rental costs about $800-$1000 monthly for a room with an ensuite bathroom) or an entire unit (approx. $2,500-$2,700 monthly for a 3-bedroom unit) of an HDB flat in Singapore. HDB stands for the Housing Development Board, and its public housing flats are where 80% of the Singaporean population lives.
Condominium
Condominiums are private apartments with shared facilities such as swimming pools, gyms, tennis courts, barbecue pits and 24-hour security. Similarly, you could choose to rent a room or a whole unit. Prices are around $1,500 monthly for a studio and $5,000 for a 3-bedroom unit outside of the CBD. 3-bedroom units in the CBD cost approximately between $7,000-$9,000 monthly.
Landed Property
Houses with gardens and/or swimming pools are rarer than HDB flats and condominiums in Singapore due to its land scarcity. Prices typically start from $12,000 monthly for a semi-detached house, and could even go up to more than $100,000 per month for a Good Class Bungalow (houses with a land area of at least 15,000 sq feet in sought-after locations).
On top of the monthly rent, set aside an additional 1 month's rent for a 12-month lease and 2 months' rent for a 24-month lease as a down payment. Factor in the property agent's fees too if you are using one, usually between half or a full month's rent. Discuss with your landlord if the utilities are paid by him or by you, and if the internet and cable subscription fees are included in your rent.
Rent price estimates are from the property rental website PropertyGuru. You could also search for rentals on sites like 99.co, SRX, and iProperty.
Utility Costs
Utilities for water, electricity and gas generally start from $110 for 1 person living in a 480 sq ft (45 m2) studio and could go up to $600 or more, depending on house size and the number of people living together. Higher utility bills are usually attributed to high water and air-conditioning usage.
It is common practice in Singapore that the landlord pays for the conservancy charges (for maintenance and upkeep of the HDB flats) and maintenance fees (for condominiums). Conservancy charges cost around $80-$100/month for a 3- or 4-bedroom HDB flat, and an average of $250-$350/month for condominiums (and could go up to more than $1,000 for luxury condos).
There is no council tax in Singapore.
Mobile and Internet Plans
Mobile Phone
SIM-only mobile data costs $10/month for 50 GB data, 30 SMSes and unlimited mobile-to-mobile calls plan with TPG and $48/month for 4G unlimited data (100GB + rollover of unused data to the next month) with Circles Life.
Broadband Internet
Broadband internet for home WiFi prices starts from $29.90/month for 500 Mbps connection speed with M1, Starhub and ViewQwest or $45.90 for 1 Gbps with Singtel.
Taxes
Income Taxes for Foreigners
Read here for our Guide to Income Tax for Foreign Company Owners and Directors in Singapore.
Taxes are calculated based on residency in Singapore and only on income earned in Singapore. Generally, if you are a non-resident foreign business owner staying in Singapore for less than 183 days (~6 months) per year, you would be charged a flat income tax rate of 22%.
Residents in Singapore, whether Singaporeans or foreigners are charged progressive income tax rates. Those earning less than $22,000 are not liable for taxes (however, they would still need to file a tax return when they are notified to do so). Income tax rates start at 2% for the first $22,001-$30,000, and are capped at 22% for incomes $320,000 and above.
Transportation
To get around Singapore, you could choose to go around by public transport which is very convenient, rent a vehicle, go with private hire, or buy your own vehicle.
Rental
You would need to have a valid driving license in English or an International Driving Permit if you are a foreigner in Singapore. You could use this for the first 12 months staying there, before needing to convert to a Singapore driving license. Conversion costs about $40-$50 which entails sitting for a basic theory test. Long term car rentals cost about $1,500 -$2,000 for a sedan, and petrol, ERP and parking could come up to an additional $450 monthly.
Buying a car is another option, and you should consider the taxes and fees involved (such as certificate of entitlement, registration fees, and excise duty). To illustrate, a USD $20,000 car in the United States would cost USD $110,000 in Singapore due to taxes and fees.
Private Hire
A 24km, 27 minutes trip on Grab would cost around $20 during non-peak periods, and $19 for a Comfort DelGro Taxi. If you take these rides twice a week, it would cost about $160 per month.
Public Transport
Public transport costs between $100-$120 if you take the bus and MRT to commute to work daily. There is also the Adult Monthly Travel Pass offered by Transitlink for unlimited travel on MRT and basic bus services at $128/month.
Education
If you're thinking of bringing your family to Singapore and you have kids who would be attending school soon, you might want to consider the cost of education here at various international schools or local schools. If your kids are older, you might want to look at how much the fees at local tertiary institutions are.
International Schools
International schools in Singapore cost about $17,000-$50,000 which includes application fee, annual tuition fee, admission fee and building, facility or development fee. There are 61 international schools in Singapore, such as the Global Indian International School, Overseas Family School, Nexus International School, UWC South East Asia and German European School Singapore. Subscribing to the school canteen meals would cost between $900-$1,800 annually, uniforms could cost between $30-$250 per year, and the school transport price ranges between $1,100 to $6,100 per year.
Local Schools
For most local Ministry of Education-run (MOE) schools, school fees differ for students from ASEAN countries (Brunei Darussalam, Cambodia, Indonesia, Lao PDR, Malaysia, Myanmar, the Philippines, Thailand, and Vietnam) and non-ASEAN countries. The maximum monthly school fees for the primary school level are $478 for ASEANs and $788 for non-ASEAN. Secondary school fees are a maximum of $800 for ASEANs and $1,470 for non-ASEANs per month, and junior college level fees are between $1,000 to $2,500 per month.
Tertiary
Polytechnic fees cost $11,000 per year for a full-time diploma program for international students, while annual Institute of Technical Education fees are around $15,500 - $20,500. Without tuition grants, a bachelor's degree for an international student costs upwards of $30,000 annually in public and private universities in Singapore and could go up to about $160,000 per year for Medicine and Dentistry courses. Master's degree programs cost about $46,000 per year.
Healthcare
Polyclinic: Medical consultation with a doctor at public polyclinics in Singapore would cost $51.50 for a non-resident, and $67.80 upwards at a family physician clinic. The cost for dental checks (which includes an examination, diagnosis and review) at public polyclinics ranges between $37.40 to $111.80 depending on the procedure.  
GP: The average price of a short visit to a private doctor is $57 for a 15-minute consultation.
Specialist: A consultation with a specialist in Singapore would set you back more than $120 per visit for a non-resident.
Hospitalisation: Excluding daily treatment fee, procedures, medication, laboratory tests, x-rays, etc, inpatient daily ward charges start from $214 for a normal C-class ward for a resident foreigner or non-resident, and goes up to $480/day for an A1-class ward.
Food
Groceries: Groceries in Singapore are quite expensive compared to other ASEAN countries because almost all goods are imported. It is still less expensive, however, to cook rather than eat out every day. These are some of the prices of groceries in Singapore:
Milk (1 litre): $3.30
Loaf of white bread (500g): $2.29
Rice (1kg): $2.85
Eggs (a dozen): $3.21
Chicken fillets (1kg): $10.04
Beef (1kg): $23.44
Apples (1kg): $4.89
Banana (1kg): $2.83
Tomato (1kg): $2.81
Onion (1kg): $2.47
Lettuce (1 head): $2.20
Laundry detergent (3 litres): $11
Dishwashing liquid (2 litres): $6.15
Shampoo (650ml): $10.35
Shower gel (500ml): $4.49
Eating out: Singapore is renowned for its food. There are many options at all budget levels, all delicious. Here are some price points:
Hawker Centre: Hawker centres are open-air food centres with many stalls serving food, drinks, and desserts. They serve local Chinese, Indian and Malay food, and also Western and Fusion dishes. Prices for a hot meal starts from about $4 upwards and drinks $2.
Food Court: Food courts are similar to hawker centres, but they are usually air-conditioned and most are located in shopping malls. Prices start at about $6-$7 for a meal.
Fast Food: There are the usuals, McDonald's, KFC, Pizza Hut, and many more, in Singapore, and it costs about $8 for a Big Mac Meal at McDonald's.
Restaurant: Dining at a mid-range restaurant would cost about $30-$40 per person.
Apparel
A pair of branded jeans cost $80, $52 for a dress in a high-street store, and a pair of branded sports shoes could cost $120. Of course, there are also thrift stores and luxury boutiques (and many stores in between) in Singapore.
Electronics
Electronics are sold at competitive prices here in Singapore. The cost of a 40" flat-screen TV is about $500, $350 for an 800/900-watt microwave, and a 6.1" 128GB iPhone 12 Pro costs $1,649.
Domestic Help
Live-in: A live-in maid is especially useful if you have small children or live in a property with a sizable floor or land area to clean, cook, and help look after the children. A full-time live-in domestic helper would cost you around $1,000 per month as you would need to pay both the helper's wages and agent's fees. You would also need to provide food and accommodation for the helper which is not included in her wages.
Weekly: Weekly cleaners cost about $25/hour. Cleaning companies usually have a minimum number of hours that customers need to engage for their cleaning services.
Recreation
Gym memberships prices are about $120-$150/month, and it is not uncommon for gyms to ask for a full-year or two-years' payment when signing up. Kayak rentals are between $15 to $20/hour, and SG Bike offers bicycle rentals around Singapore at $5 for a half-day rental.
Singapore's Cost of Living Comparison
Singapore is the 4th most expensive city in the world for expatriates to live in, behind Zurich, Paris and Hong Kong which are tied in the first place. It is more expensive than Osaka, which is in 5th place. Due to its land scarcity, property and rental prices are always on the rise. Almost all goods are imported in. The cost of buying and running a car in Singapore is the most expensive in the world too due to government regulation on the number of cars permitted to be on the road.
However, Singapore's high cost of living translates into its high standard of living. Singapore has a corruption-free business-friendly environment, and it enjoys political stability with world-class healthcare, education, and transportation systems.
Ready to Set Up A Company in Singapore?
We'll get your company registered, set up the annual reporting, and help open a bank account online from wherever you are in the world. Once the world opens up, you can fly into Singapore and focus on growing your business more efficiently, with all the paperwork done for you. If you need to settle all your compliance matters, our experienced corporate secretaries can help you with that too. You can do everything yourself, but why should you? You don't have to. Find out more about our prices and services on our website.