Going Beyond The Borders Digitally: From Setting Up To Selling Out
We had three experts in tax, sales, and law present the webinar on how small business owners in Singapore and Indonesia can set up companies, digitize their business processes, and reach out to new customers.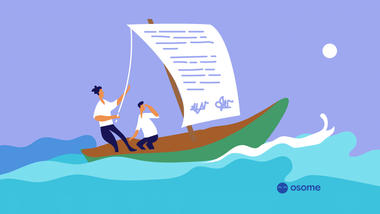 Covid-19 made many companies set their sights on going digital, but successful digitizing takes some knowledge and skill.
In this webinar, three experts in tax, sales, and legal shared insights into how entrepreneurs can set up companies in Singapore and Indonesia, digitize their business processes, and reach out to customers beyond their countries.
Kindly hosted by Edward Irwan, Head of Connext which is a network of coworking spaces in Indonesia - the webinar engaged the following experts:
Helena Flores, VP of Operations for Accounting and Tax at Osome - a chat-based solution that leverages AI and cloud accounting to provide automated incorporation, company secretary, accounting, tax, payroll, and visa services in multiple jurisdictions;
Ling Lim, Head of Sales at Combinesell - a SaaS platform that automates and simplifies multichannel e-commerce selling process by aggregating popular online marketplaces in a single platform;
Andrew Tuah, Partner at Tuah & Suparto - a law firm specializing in commercial and corporate law, in particular, foreign direct investment into Indonesia and cross-border transactions.
Why and How Should You Set up a Business in Singapore and Go Digital
Helena Flores of Osome explained how to expand digitally from a Singapore perspective. She covered the Singaporean business ecosystem, showed how to easily incorporate a company, how to go digital, and how entrepreneurs can understand when it's time to digitize their business.
First of all, Elena elaborated on why entrepreneurs should choose Singapore as a base for their company.
There is an opportunity to take advantage of a robust economy with stable political, social, and economic processes. Singapore has a developed infrastructure and a very fortunate geographic location, which provides easy access to other Asian markets where entrepreneurs can buy and sell their products.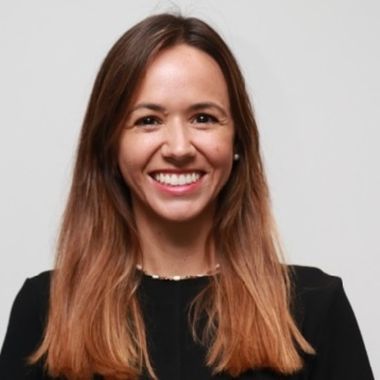 Helena Flores
VP of Operations for Accounting and Tax at Osome
She elaborated that Singapore is popular with many international venture capital firms and investors, which allows for easy access to capital. In addition, it's a hub for e-commerce, networking, and talent: in Singapore, entrepreneurs can make meaningful business connections and hire qualified staff from all over the world.
Next, is the national tax system: compared with the rest of the world, taxes in Singapore are very low, which creates favourable conditions for starting and running businesses. Last but not least, an important thing to consider is the high quality of life enjoyed by residents of Singapore, which includes great healthcare, low air pollution, good education opportunities and so on.
Starting a company in Singapore, Helena explained, is a very simple procedure.
First of all, a business should choose an available company name. Then, it should decide on its business activity, check out all the points in a relatively short incorporation checklist, and meet other official registration requirements. Private limited companies have to be aware of their compliance requirements, such as different tax filings that are due at a specific time during a company's financial year. Osome can help companies with all of the above.
Helena believes that digitizing can bring multiple benefits to a company:
"Why should you digitize your business? First of all, my question is: why shouldn't you?"
The most evident benefit is that digitizing erases the limits a company might have. A business can not just increase sales, but also get access to the whole world: you can sell, work, and hire the best talent beyond your home country. Secondly, going digital offers consumers a voice. They can interact with businesses and brands, creating new opportunities for improving customer experience and developing new ways of customer engagement. This, in turn, gives businesses an opportunity to grow. Thirdly, digitizing implies having all digital data all in one place. This allows entrepreneurs to make more informed decisions and forecast better. Lastly, digitalization lets businesses automate processes, which saves time and effort for business owners and their teams.
So how exactly does a company go digital? Helena suggested several helpful tips. It is important to go digital and automate as many processes as possible from day 1. Companies shouldn't wait until they have earned enough money to begin doing it. Starting on day 1 allows them to scale in a healthier way and faster, have better control over data, and save time. Moreover, entrepreneurs shouldn't do it all themselves - it's better to delegate automation to expert partners who will take care of such matters. In particular, entrepreneurs should leverage the potential of cloud services to focus on what's really important.
"Time is money, and you really need to focus on your company", notes Helena.
Combine the Potential of Marketplaces and Government Support to Expand
Ling Lim of Combinesell gave a talk on how her company helps Singapore retailers expand their coverage and reach customers all over the globe.
Ling believes that now is the right moment for entrepreneurs to go digital. Having been just an option before Covid, now it's become essential for retailers who should leverage different e-commerce platforms in order to survive.
If you haven't started going digital, this is your chance to embark on it. Covid-19 made a positive impact for online shopping - it became habitual for consumers.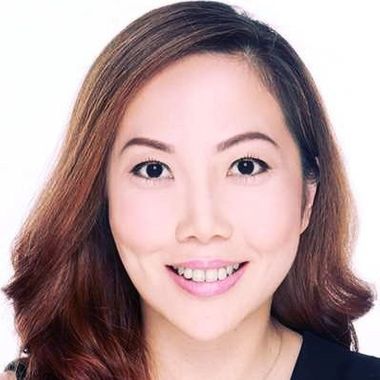 Ling Lim
Head of Sales at Combinesell
The pandemic has changed consumer behavior, which retailers should take advantage of.
Combinesell helps retailers sell and lease their products on multiple overseas e-commerce marketplaces, such as Amazon, Shopee, Lazada etc. In particular, it provides a SaaS solution that combines and simplifies multiple selling solutions by aggregating online marketplaces on a single platform.
This, in turn, allows retailers to increase their overseas revenue to the point where it surpasses the revenue they can make in their home country. However, Combinesell not only helps companies enter new markets: it provides digital marketing support to increase brand value and awareness, and offers relevant training programmes to entrepreneurs.
Overall, Combinesell's Multichannel E-Commerce Platform helps retailers manage product listing, design and manage both product listing and marketing campaigns optimization. The platform also assists with other business tasks and processes, like setting up an e-commerce customer support service, order management, inventory synchronization etc.
An SMB can access these opportunities for only SGD 7,500 per year and 5% increment revenue fee for a duration of 12 months. The rest of the costs (70%) can be waived by the Enterprise Development Grant (EDG) offered by Enterprise Singapore - a government agency supporting Singapore small and medium enterprise development. On top of that, Combinesell offers various training programs that are mandatory for merchants to attend and are a part of the EDG grant eligibility, and assigns each SMB a key account manager who gives it a detailed guide into the program.
Investing in Indonesia: Legal Aspects, Investing Approaches, and Possible Pitfalls
Andrew Tuah of Tuah & Suparto gave a detailed overview of Indonesia's digital economy, including opportunities for investment and legal pitfalls.
Indonesia is one of the fastest growing and the largest digital economies in Asia: it was worth USD 40 billion at the end of 2019. Considering that only 60% of Indonesians use the Internet, it leaves a huge room for growth for digital and e-commerce businesses. In addition, the country is being rapidly urbanized, so it's a good time to invest in Indonesia, said Andrew.
Next, Andrew briefly covered compliance. He said that to operate in Indonesia, a company may need to register with the Indonesian government, and in doing so, it may need to appoint Indonesian chief representatives or set up a local office.
Another important legislation that regulates foreign business includes the Job Creation Law and Manpower Law. In particular, the Job Creation Law was issued in November 2020 and regulates opportunities available in the digital sector, while the Manpower Law has been amended to make Indonesia more competitive compared with its neighbouring countries. A foreign investor looking to do business in Indonesia should note that this law liberalized many sectors of the economy previously closed to foreign investment.
It allowed for foreign ownership as many foreign shareholder ownership caps were revised or removed altogether. Andrew noted that the Indonesian government takes effort to digitize, which includes easier issuance of various licences and permits. For instance, a few years ago, it took about 6 months to set up a company and get appropriate licences. Now, the whole process can be finalized in less than a week.
When it comes to investing in Indonesia, foreigners intending to do so can apply one of the several investment approaches. The first one is direct investment, which implies either a joint-venture project or establishing a presence in Indonesia by incorporation, acquisition, or subscription. In this case, local legal entities available for investment have the form of the "PT PMA's". The second approach to investing is to get involved in franchising or licencing activities, leverage a marketplace, or set up a representative office.
Potential investors should keep in mind the Priority list. This document regulates foreign shareholding restrictions in Indonesia. It also contains fiscal incentives and other benefits from the authorities, a list of business activities that are closed to foreign investors, and a list of business activities that require partnership with a local Indonesian SME.  
Andrew also shared several tips that can help entrepreneurs successfully enter Indonesian market.
Foreign investors, especially those from Singapore, have to be aware of the provisions of the Manpower Law and comply with it to successfully operate in Indonesia. If an entrepreneur wants to set up a business and apply for residence permit in Indonesia, they need to hire at least 1 local employee.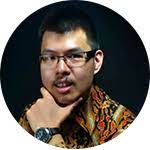 Andrew Tuah
Partner at Tuah & Suparto
Other things to be aware of include local business culture. He advises that companies should always do due diligence since the concept of a shell company is not common in Indonesia, and nominee structures are prohibited by the law. Thus, a business should take caution when it comes across one as it's not a valid practice. Entrepreneurs should not pay a significant amount of deposit, especially non-refundable one, prior to completion of due diligence. Besides, Andrew noted, business owners should always consult with qualified lawyers as "best market practice" is not the same as complying with the law. If that is the case, both company and its owner may face sanctions and civil and criminal liabilities.
Conclusion
Tip
When expanding into other markets, e-commerce can help to scale overseas, however to be compliant as your company grows bigger, you might need to have legal presence in the market itself. This is when having expert advice from Singapore accountants, tax officers and lawyers would help. It's always better to be equipped with knowledge before entering a new market.