How to Change Corporate Secretary?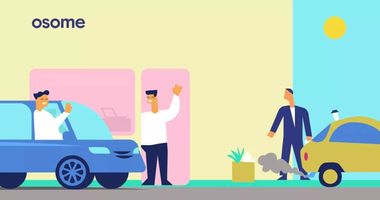 Changing your Corporate Secretary seems tedious, but in reality, it's quite straightforward with the help of a good agent. We review the process, the reasons, and the necessary steps to replace your existing CorpSec with a better one.
Why change?
There are several red flags that tell you your current Corporate Secretary is not doing a good job:
You have to wait for answers to your questions and requests for days, and follow up with reminders
You do not receive advice on regulation regarding your business, and when you do it's often unclear
You are unhappy with the price you pay for the service you get
You have suffered fines and penalties that a Corporate Secretary should have mitigated or avoided
If you recognize any or all of these signs, consider switching to a new service.
When change?
First, make sure you're not interfering with important deadlines, like ACRA filings or AGM preparation. Let's assume your financial year ends on December 31, then your AGM is scheduled for June 30. It is best to change the Secretary no later than April or early May, or immediately after the AGM, in July. Otherwise, fines and penalties might occur in transition. Second, the Secretary position cannot be vacant for more than 6 months. Make sure you process all the paperwork within this time frame.

What is the resignation procedure?
There are 4 steps to the process:
Resignation letter, signed by the outgoing Secretary
Board resolution: the directors need to accept the resignation
Inform ACRA: file a cessation within 14 days
Transition: take over the statutory records from the outgoing Secretary
What if my Secretary refuses to resign?
You have a right to remove the Corporate Secretary without his or her consent. Simply take the last two steps: pass a board resolution to remove the Secretary and submit the cessation to ACRA.

How do I appoint a new Secretary?
This process requires three steps:
Board resolution: a vote by the directors of the company to appoint a new officer
Form 45B: a consent to act as a Secretary signed by the appointee
Inform ACRA: submit the new Secretary details
Who is responsible for the transition?
The resignation of your current Secretary and the appointment of a new one will be managed by your new Secretary. It is their responsibility to process the paperwork correctly, take over the records, and make sure the change does not disrupt your business process.
How do I choose the new Secretary?
This article explains the role and responsibilities of the Corporate Secretary, as well as the basic requirements for holding this position. And here are a few useful things you can ask from your agency:
Request to see the qualifications. For example, in Osome we hire Secretaries with 10 years of experience or more
Ask for the detailed pricing. Apart from the yearly retainer, usually you have to pay for each resolution. If you think you'll need those a lot, ask for unlimited service
Specify the response time. Make sure your agency commits to a timeline that suits you
Next steps
If you are looking for a new officer, contact us. Our Corporate Secretaries have over 10 years of experience and respond fast 24/7 in a secure chat.