Registrar of Companies (RoC) Singapore: An Essential Guide to Business Registration
The Registrar of Companies (RoC) Singapore is crucial for business regulation and compliance in the country. Osome covers the RoC's functions, the business registration process, essential steps, required documents, and more, providing insights for both local entrepreneurs and foreign investors.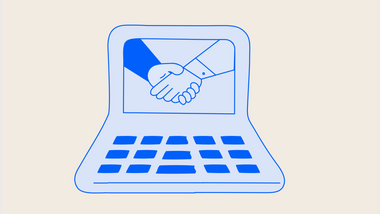 The Registrar of Companies (RoC) Singapore plays a vital role in the business landscape of the country. Whether you're a local entrepreneur or a foreign investor looking to set up a business in Singapore, understanding the functions and responsibilities of the RoC is crucial. With its commitment to transparency and efficiency, RoC Singapore has become a cornerstone of the nation's thriving business environment.
In Osome's guide, we will take you through everything you need to know about the RoC and the process of business registration in Singapore.
What Is the Registrar of Companies (RoC)?
The Registrar of Companies (RoC) is a statutory body under the Accounting and Corporate Regulatory Authority (ACRA) of Singapore. Its primary function is to administer the registration and regulation of businesses and corporate entities in the country. The RoC ensures compliance with the Companies Act and other relevant legislation, making it an essential institution for businesses operating in Singapore.
The RoC maintains the Register of Companies, which contains important information about businesses registered in Singapore. This information is publicly available and serves as a reliable source of data for various stakeholders, including investors, creditors, and government agencies.
Business Registration Process
Registering a company in Singapore may seem daunting, but with the right guidance, it can be a straightforward process. For more insights on company incorporation, you can explore this comprehensive guide.
Steps to register a company with the RoC
Here are the essential steps:
Choose a business structure — before proceeding with the registration, you need to decide on the type of business entity you want to establish. The most common forms include sole proprietorships, partnerships, and private limited companies.
Prepare the required documents — depending on the business structure you choose, you will need to gather specific documents such as identification proof, address proof, and relevant licenses or permits.
Complete the registration form — fill out the necessary application forms provided by the RoC. Provide accurate information about your business, including its name, address, shareholders, and directors.
Pay the registration fees — each business structure has its own registration fees. Make sure to check the current fee schedule on the RoC's official website and pay the required amount.
Submit the application — once you have completed the necessary forms and paid the fees, submit your application to the RoC. It can typically be done online through ACRA's BizFile+ portal, which offers a user-friendly interface.
Wait for approval — the RoC will review your application and, if all requirements are met, will approve the registration. You will receive a notification and a business registration number, allowing you to commence your operations in Singapore. What is an ROC number in Singapore? It's a unique identifier assigned to each registered company, facilitating tracking and verification.
After successfully registering with the RoC, businesses receive an ROC certificate in Singapore, which serves as official confirmation of registration.
Required documents and information
The Company ROC number in Singapore is crucial for legal and administrative purposes, and every business entity must have one.
Company name — must be unique and not infringe on existing trademarks.
Business structure — identification of whether it is a sole proprietorship, partnership, or private limited company.
Directors' details — full names, identification, and contact information.
Shareholders' information — details of shareholders and their shares.
Registered address — a local address where official communications will be sent.
Constitution — a document outlining the rules and regulations governing the company.
Other legal documents — any industry-specific licenses or permits.
Alongside the documentation for registration, appointing a company secretary within six months of incorporation is mandatory. Find out more about professional corporate secretarial services to meet this requirement.
Legal Requirements and Regulations
Once your business is registered with the RoC, you must comply with certain legal requirements and regulations to maintain your company's status.
Compliance with company law and regulations
Compliance with the Companies Act in Singapore is mandatory. It involves:
Meeting regulatory requirements — adhering to regulations regarding business conduct, financial reporting, and disclosure requirements.
Appointing company officers — such as a company secretary within six months of incorporation.
Adhering to corporate governance practices — following best practices in transparency, accountability, and ethics.
Filing obligations and annual returns
Meeting the tax filing obligations is an essential aspect of compliance. Detailed information on a company's annual filing obligations to ACRA & IRAS can help you navigate this complex process.
Annual General Meetings (AGMs) — holding AGMs and filing annual returns with the RoC.
Financial statements — submitting audited or unaudited financial statements depending on the size and nature of the company.
Ongoing compliance — regularly updating the RoC on changes to company information and ensuring that the company is in good standing with tax authorities.
Types of Business Entities
There are several types of business entities you can choose from when registering your company in Singapore. Each has its own advantages and considerations. Every ROC company in Singapore is mandated to comply with specific regulations, reinforcing a level of trust and reliability in the business sector.
Different business structures registered with the RoC
The RoC in Singapore registers several business structures including:
Sole proprietorships — individual ownership, with personal liability for business debts.
Partnerships — including General Partnerships, Limited Partnerships, and Limited Liability Partnerships.
Private Limited Companies — separate legal entities with shareholders.
Public Limited Companies — listed on the Singapore Exchange, with more complex regulations.
Branch offices and subsidiaries — for foreign companies operating in Singapore.
Choosing the right business structure is pivotal for the success of your venture. For more information on what structure to choose for your company, refer to this detailed guide.
Specific requirements for each business type
Sole proprietorships and partnerships — minimal requirements, with the owner/partners responsible for all business liabilities.
Private Limited Companies — must have at least one director who is a Singapore resident, and a company secretary.
Public Limited Companies — must adhere to stringent regulations including higher standards of disclosure and compliance.
Branch offices and subsidiaries — foreign companies must appoint agents or representatives in Singapore and comply with additional regulations.
Company Records and Information
As a registered company, you must maintain accurate and up-to-date records and information. This includes keeping records of transactions, financial reports, and company resolutions.
Maintaining and updating company records
Proper record keeping — maintaining accurate records of financial transactions, board resolutions, and shareholders' information. Proper record keeping involves meticulous bookkeeping. Understanding what bookkeeping involves can be vital for maintaining accurate records of financial transactions.
Regular updates — promptly updating the RoC with changes to company details such as directorship, shareholding, or business activities.
Retention of records — keeping all business-related documents for the required period as per legal requirements.
Privacy and data protection
Personal Data Protection Act (PDPA) compliance — ensuring that the collection, use, and disclosure of personal data comply with Singapore's data protection laws.
Confidentiality of business information — implementing proper security measures to protect sensitive business information.
Consumer privacy — ensuring that customers' privacy is respected and their data is handled with care.
RoC Searches and Verification
The Singapore Registry of Companies and Businesses is an essential resource for accessing detailed information about registered entities in the region, and provides a valuable service for individuals and businesses looking to conduct searches and verification on registered companies. This service allows you to get information on a company's registration details, status, directors, and shareholders. You can access this information through the BizFile+ portal or request physical copies from the RoC. The Singapore Registrar of Companies search functionality on the BizFile+ portal enables users to quickly verify and research registered companies.
Conducting searches and verification is essential for due diligence purposes, such as assessing potential business partners, verifying the authenticity of company information, or gathering market intelligence. This information can help you make informed decisions and mitigate risks when engaging with other businesses in Singapore.
Role in Business Dissolution and Liquidation
Should the need arise, the RoC also plays a crucial role in the dissolution and liquidation of businesses. When a company decides to wind up, it must follow the formal procedure as mandated by the Companies Act. This involves appointing a liquidator, notifying the RoC, settling outstanding debts, and distributing remaining assets among shareholders or creditors.
The RoC ensures that the liquidation process adheres to legal requirements and provides guidelines to facilitate a smooth transition. Engaging professional services for the liquidation process can help ensure compliance with the necessary procedures and streamline the dissolution of your company.
RoC and Corporate Governance
The RoC plays a significant role in promoting corporate governance among registered companies in Singapore. Corporate governance refers to the system of rules, practices, and processes by which a company is directed and controlled. Good corporate governance is essential for maintaining transparency, accountability, and ethical practices within an organisation.
The RoC encourages companies to adopt best practices in corporate governance and provides resources and guidance on compliance. By adhering to these practices, companies can enhance their reputation, attract investors, and build trust among stakeholders.
Conclusion
The Registrar of Companies (RoC) in Singapore is an essential institution that oversees the registration and regulation of businesses in the country. Understanding the role and functions of the RoC is crucial for entrepreneurs and investors alike.
By familiarising yourself with the RoC's operations and complying with its regulations, you can navigate the business landscape in Singapore with confidence and reap the rewards of a well-established and thriving business.