Singapore Company Secretary – What Do They Do?
Modified: 11 October 2023
8 min read
Starting a Company

A company secretary in Singapore plays a crucial role in ensuring that a business complies with legal requirements and corporate governance standards. They are responsible for various duties, from maintaining records and statutory registers to facilitating board meetings and AGMs. In this article, we will dive deeper into their responsibilities and obligations and their key roles in supporting effective business management.
What Is a Corporate Secretary?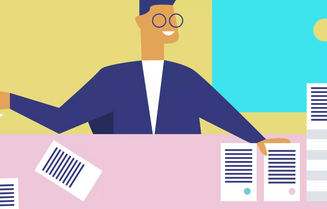 A corporate secretary in Singapore is responsible for managing administrative and regulatory compliance matters on behalf of the board of directors. This includes guiding corporate governance, legal and regulatory compliance and other administrative matters.
This person handles tasks such as issuing company resolutions, managing regulatory filings and maintaining records. They act as a trusted advisor to the board and executive management and may also be involved in strategic decision-making.
Every Singapore business must have a qualified individual in this role who meets certification requirements, as the position involves important responsibilities.
Appointing a Resident Company Secretary in Singapore
Within six months of incorporating in Singapore, a corporate secretary must be appointed by the board, in accordance with The Accounting and Corporate Regulatory Authority (ACRA).
The appointed person must be a local resident and cannot be the sole director of the entity. It's only possible for a company secretary also to be a director when there is at least one other director.
ACRA considers a 'resident' to be a citizen, permanent resident, an EntrePass holder or an Employment Pass holder. Their primary place of residence must be in the country.
If you run an ecommerce business, you may need help finding someone who fits this mould. If so, Osome can help you. Take a look at our accounting services for ecommerce businesses.
Qualifications of a Resident Company Secretary in Singapore
To be appointed as a company secretary in Singapore, the candidate must meet the following criteria as per the Companies Act, Section 171(1AA):
Has served as a company secretary for at least three out of the five years immediately preceding their appointment to the role in a public company
Meets the qualifications outlined in the Legal Profession Act (Cap. 161)
Is registered as a public accountant under the Accountants Act (Cap. 2)
Is a registered member of:
The Institute of Certified Public Accountants of Singapore
The Singapore Association of the Institute of Chartered Secretaries and Administrators
The Association of International Accountants (Singapore Branch)
The Institute of Company Accountants, Singapore
All the business templates you need, free to download
Kick-start your entrepreneurship journey right with our free business and marketing plan templates, plus an easy-to-use invoicing template
Key Roles of a Singapore Company Secretary
A Singapore corporate secretary is accountable to three key stakeholders: the corporation, the directors and the shareholders. The role of corporate secretary includes:
Statutory compliance: Ensuring that the entity complies with relevant laws and regulations in Singapore, including the Companies Act, the Income Tax Act and other relevant legislation. Look at this handy guide if you're wondering how to calculate income tax in your business.
Corporate governance: Assisting the board of directors in ensuring good corporate governance practices. They ensure that board meetings and general meetings are conducted per the company's constitution and statutory requirements.
Record keeping: Maintaining the company's statutory registers, minutes of meetings and other important documents required by law.
Advisory role: Providing advice and guidance to the board of directors on legal and regulatory compliance matters, corporate governance practices and other operational matters.
Communication: The company secretary is the main point of contact between the business and its stakeholders, including shareholders, directors, auditors, and regulatory authorities
Duties of a Singapore Corporate Secretary
A company secretary in Singapore plays a critical role in ensuring compliance with the law by drafting, maintaining and organising many important documents. Wondering what a corporate secretary does? Let's take a deeper look.
Core Duties of a Corporate Secretary
A corporate secretary has many core administrative and fiduciary duties — these range from compliance with ACRA to organising key meetings to overseeing strategic business areas.
1. Statutory Compliance With ACRA
This person must ensure that the business complies with the Companies Act and other relevant laws and regulations, maintains the company's statutory registers, files annual returns with ACRA and ensures that all records are accurate and up-to-date.
The company secretary must also be aware of changes to the regulatory environment and ensure that the organisation's practices and procedures are updated accordingly to maintain statutory compliance.
2. Board Meetings
The corporate secretary must:
Schedule and organise board meetings
Record minutes of the meeting
Ensure that board meetings are conducted in compliance with the entity's constitution, Company Act and other regulations
Guide the board
Maintain all records of board meetings (minutes, resolutions, etc.)
3. General Meetings
When it comes to the annual general meeting (AGM), the secretary is responsible for:
Organising and notifying all stakeholders of the meeting
Recording meeting minutes
Providing guidance to shareholders
Managing voting and resolutions
Filing all necessary documents with ACRA
4. Memorandum & Articles of Association (MAA)
The Memorandum and Articles of Association (MMA) govern operations. The company secretary must:
Draft and maintain the MMA
Advise the board of amendments
Ensure compliance with the MMA
File changes with ACRA
5. Duties Related to Shareholders
Duties related to shareholders include:
Maintaining the registrar of shareholders
Communicating with shareholders about important information and meetings
Overseeing and recording share matters such as share allotment, issues and transfers
6. Duties Related to Non-Executive Company Directors
Duties to non-executive company directors include administrative support and facilitating communication between these directors and other stakeholders.
7. Corporate Governance
The company secretary is the pillar of corporate governance in the organisation. This person provides guidance on regulatory compliance and develops and upholds governance policies.
8. Company Seal
The corporate secretary is typically responsible for the custody and use of the company seal. In Singapore, companies are not required to have a common seal, but if they do have one, the secretary must ensure that it is used properly and only for authorised purposes.
9. Company Identity
The company secretary is responsible for maintaining the corporate identity and ensuring it is used correctly and consistently across all documentation, communications and transactions. This covers assets like the business name, registration number and branding.
10. Overseas Operations
If a Singaporean corporation has or is considering overseas operations, then the company secretary must ensure compliance with local laws and regulations in all foreign territories.
11. Acquisitions and Disposals
All acquisitions, mergers, restructuring and disposals must be compliant with the organisation's guidelines and legal requirements.
Additional Duties of a Company Secretary
Apart from their statutory and contractual duties, the appointed person may also have to take on additional roles based on the company's needs. These duties may be outside of their employment contract and can include various areas, from human resources to general administration.
Fiduciary Duties of a Corporate Secretary
The fiduciary duties of a company secretary in Singapore include:
Acting in the best interests of the entity
Avoiding conflicts of interest and disclosing any that may arise
Maintaining confidentiality of the corporation's information
Not making secret profits or taking secret commissions
Disclosing any personal interests in contracts or transactions entered into by the business.
Ensuring that all applicable laws and regulations are complied with
Taking reasonable steps to ensure that all records are accurate and up-to-date
Powers of a Corporate Secretary in Singapore
The powers of a corporate secretary are derived from the authority delegated by the board of directors, the organisation's constitution and relevant laws and regulations. The specific powers may vary depending on the entity's size, type and industry.
Generally, the corporate secretary has the authority to validate official documents or proceedings of the company. They can also co-sign official documents with a director using the company seal and issue certified copies of company resolutions in conjunction with a director, which serves as evidence of the passing of the resolution.
What Are Company Secretarial Services?
Tip
Osome provides company secretary services in Singapore. This allows you to offload your paperwork so you can do what matters the most to you — growing your business! At Osome, we connect businesses with experienced company secretaries who can work to understand your business and its unique needs.
The services include taking charge of ALL your documentation, filings and compliance needs, like annual return filing, AGM preparation, transfer of shares or allotment of shares dealing with any documentation change such as company name, officers, company address or business activity and more.
Along with the paperwork, you will also have access to industry experts who know how small businesses work. Their advice, support and guidance can be invaluable to your business decision-making processes.
FAQ
Do I need a corporate secretary?

Yes, every Singapore business must have at least one. So once you've incorporated, ACRA expects you to appoint someone within six months so the position doesn't remain vacant.

Do corporate secretaries need a qualifying certificate?

Public company secretaries must have recent experience, qualify under the Legal Profession Act and the Accountants Act, and be a member of four professional associations. A private corporate secretary must be in Singapore and not debarred.

How much does it cost to hire a corporate secretary?

A full-time corporate secretary with 10-19 years of experience would cost an average of S$60,000 - S$65,000 per year. A more affordable option is to hire company secretarial services, which range between S$300 - S$2,000 per year, depending on the services required and the number of updates needed.

What documents does a corporate secretary prepare?

They maintain statutory registers (such as the Registrar of Company Officers), prepare board minutes, AGMs, official correspondence and more duties as assigned by the directors. They also track changes in the organisation and report them to ACRA.
Ask another question
resources
More like this
Money Talk
Read
How a Revenue-Based Accounting Plan Can Help You Grow
A revenue-based accounting plan offers businesses in their first year of business a flexible approach to financial management and an opportunity to grow their revenues. Learn more about how this strategy can benefit your business.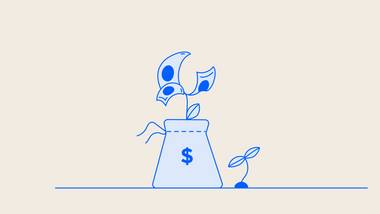 Better Business
Read
Financial Forecasting: A Guide for New Business Owners
Discover the full potential of your Singapore startup through financial forecasting. Gain reliable insights for success and attract investors confidently with Osome's empowering tools. Read our blog today!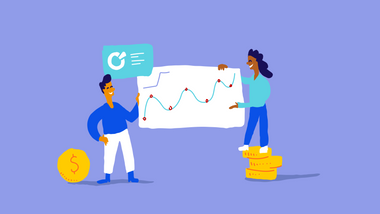 Better Business
Read
What Is the Singapore Progressive Wage Credit Scheme (WCS)
The Singapore Progressive Wage Credit Scheme (WCS) uplifts low-wage workers by incentivizing employers to raise wages. It bridges income gaps, boosts morale, supports businesses in wage increment efforts, fosters productivity, and promotes a more equitable income distribution within companies.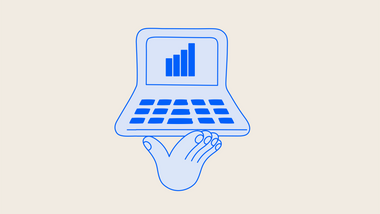 Explore