What are Company Secretary Job Responsibilities?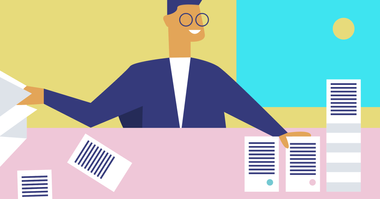 Once you've set up a company, you have 6 months to find a Corporate Secretary. But what are company secretary's duties and functions?
What are the Corporate Secretary's responsibilities?
A corporate secretary is an officer of the company responsible for internal compliance and all necessary documents required by law. For example, issuing company resolutions, managing regulatory filings, maintaining company books, and more. They share the responsibility with the directors for certain legal obligations. If the Secretary notices any wrong-doing or failure to comply with regulations, it is his or her duty to inform the directors immediately, and in some cases file a report to the authorities.
Do I need a Corporate Secretary?
Yes, every Singapore business must have at least one. The position cannot be left vacant for more than six months at any given time. So once you've started the company you have six months to find somebody to fill in this critical post.
What qualifications must the Corporate Secretary have?
A Corporate Secretary in a private company must be a person located in Singapore who has not been debarred from acting as secretary under section 155B. For a public company, however, there are more requirements. The Secretary must have several recent years of experience, and qualify under the Legal Profession Act and the Accountants Act. He or she also has to be a member of 4 professional associations.
Can I be a Corporate Secretary myself?
If you like. Here's what you need to qualify:
* You have to be a Singapore citizen, or a permanent resident, or an EntrePass holder.
* You must not have been debarred from acting as a Secretary.
* You can't be the only director and a Corporate Secretary.
If you do become the Corporate Secretary for your company, keep in mind this role can't be technical. You'll be in charge of important deadlines and documents so mistakes might cost you.

What documents does a Corporate Secretary prepare?
In general, a Corporate Secretary tracks changes in your company and reports to ACRA within a specific timeline. Whenever you replace directors, auditors, secretaries, shareholders, your share capital or the company name, they send a notice. There are several statutory registers they have to maintain, like Register of Company Officers, Register of Members, Register of Charges, Register of Controllers, Register of Nominee Directors and etc. They are in charge of preparing and recording board minutes and annual general meetings (AGMs), official correspondence, and other issues the directors might assign.
What penalties are there if the Corporate Secretary doesn't perform the duties?

Depends on the exact mistake. For example, the fine for a single late AGM is up to S$300 for each section of the Companies Act breached. However, in the middle of 2018 ACRA fined a director a total of S$57,000 for failure to hold AGMs and file annual returns in his 19 companies.
How do I change my Corporate Secretary?

First, you need to have a good reason, like lack of professionalism, excessive fees or failure to perform the duties. Second, make sure you're not interfering with important deadlines, like ACRA filings or AGM preparation. Let's assume your financial year ends on December 31, then your AGM is scheduled for June 30. Make sure you change the Secretary no later than April or early May, or immediately after the AGM, in July. Otherwise, you might result in incurring fines and penalties for your business.

The process itself is quite simple: the Secretary signs a resignation, the directors approve and inform ACRA. Normally the new Secretary manages that, as well as informs ACRA on his or her appointment.
How much does it cost to hire a Corporate Secretary?

The service is commonly provided by the local agencies. The price ranges from S$300 to S$2,000 a year. The price often depends on the services included: a set fee for routine responsibilities and extra charges for additional resolutions. If your company needs a lot of changes in officers, registers' updates, or share-related updates, it's better to get a bundle of services that includes a Singapore company secretary and an unlimited number of resolutions.
By the way, Osome also provides accounting services in Singapore. Let us offload your paperwork so you can do what really matters!