Employment Pass
ApplIication and Renewal of Singapore Employment Pass Online
Apply for Employment Pass in Singapore with Osome. We'll prepare it for you quickly and easily, and you won't have to fly in until it's ready.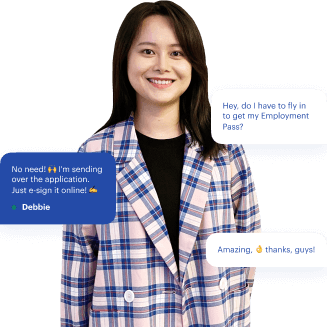 Want to
open a Singapore company and relocate

? Get an Employment pass!
What is Employment Pass?
Employment Pass (EP) is the most common relocation option for foreigners who want to open their business and move to Singapore. It's a work visa that allows you to live and work in Singapore. We can prepare your EP within 6 months and you don't have to fly in until it's ready. If you already have one and want to switch your EP to your new company, we'll have it ready even faster. EP is typically valid for 1-2 years depending upon MOM's discretion.
What are the requirements?
This is a work visa so your professional qualities and fit with the company will be evaluated. This is what the officials are looking for:
Fixed salary amount: you have to earn at least $4,500 a month;
Professional experience that fits the desired job description;
Education;
The company business profile and its products description.
The company business profile and its products description. In some cases, authorities may ask you to go through a medical test. This can be done in a day in Singapore or in your local hospital that can provide a medical report in English.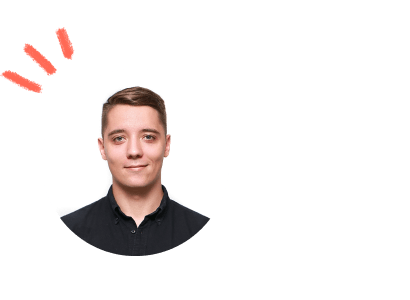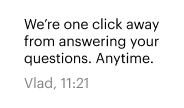 Is it easy to apply for Employment Pass online?
You can apply for an Employment Pass in Singapore using myMOM Portal. Get all the documents you need, pay the fee and submit the application online. It'll take about 3 weeks to issue your EP. Osome professionals will do it for you, so you won't spend your time and nerves on this process.
I want to renew my EP. What should I do?
If your pass is expired, you have to renew it. Try to apply for renewal at least 3 months prior to the pass expiry date for hassle free renewal.
Generally your employer or Employment Agent must do it for you. The renewed Employment Pass is given for 3 years.
Doing it online will take less time — you'll have your renewed Employment pass within just 3 weeks.
Application Procedure and Timeline
Pre-application help

Get our advice and decide on the immigration pass you would like to apply for, and learn about the requirements for successful application.

Collect all your documents

Complete the application form online, provide all required documents and we submit the application to the Ministry of Manpower.

Manage discussions with MoM

We communicate with the Ministry of Manpower and are always ready to answer any questions that might arise.

The Employment Pass is ready

Congrats! Your employee is now eligible to work and move to Singapore. When it's approved, we will help you issue your pass.
Get your answers from our experts
Go to a live chat with one of our agents and get the answers straight away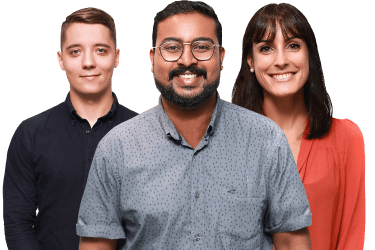 EP Eligibility and Replacement
Replacing an Employment Pass Card
Employment Pass lost, stolen or damaged? You must apply for a replacement card online through myMOM within 1 week. It costs S$60 for damaged cards and S$100 for the first lost card. Once approved, you will have 4 days to collect your new card at the Employment Pass Services Centre with your passport.
Passes for Family Members
Employment Pass holders can bring family members to Singapore if they earn at least S$6,000 per month. Spouses of eligible Employment Pass holders and unmarried children under the age of 21 may enter Singapore under a Dependent's Pass or a Long-Term Visit Pass.
What If My Employer Changes?
If you move to a different employer or change roles between a parent company and subsidiary, you must apply for a new Employment Pass. You don't need to cancel your current pass to apply for a new one. The application process for a new Employment Pass is exactly the same.
Let's talk money
We take care of the application and handle the process online
Employment Pass

A visa that allows you to work and reside in Singapore
Employment Pass is typically valid for 1–2 years and we can renew it later

Employment Pass Renewal

We make the procedure as painless as ever
Trusted by Osome
entrepreneurs around the world
89%of customers recommend
Osome service
15,000+Osome clients
worldwide
3,969locals opened companies
with Osome
2,586foreigners opened
companies with Osome
It is impressive how fast and responsive they are! I feel very happy about my decision to go with Osome.

Randeep Sudan Multivertz Pte. Ltd.

Osome made registering my company really easy. They have been extremely proactive, talking me through the whole process of starting my company.

Harriette Foulkes-Arnold We are Contented Pte. Ltd.

I was sceptical about remote service seated at my home in Sri Lanka. Rena swiftly took me through the process seamlessly and WALLAH! My Singapore company is set up!

Ahamed Efthikar Abdul Vahid TrustCorp Advisory Pte. Ltd.

I like that I can just post my questions to chat any time of the day, quite unlike having to remember to call within business hours only. For a startup owner working irregular hours, this helps.

Lim Sze-Szan Fiona BodyOwn Pte. Ltd.

I really like your app's user experience. Really seamless!

Phooi Song Kai, Kenneth Google Ventures Pte. Ltd.

I didn't have to go anywhere to work with Osome, I just used the web and mobile app to sign the docs.

Ivan Zeljkovic Evans Media Pte. Ltd.

I incorporated my own two companies with Osome and now manage them via the platform. I've been very satisfied and recommend Osome to all my friends.

Vlad Shchelkunov BTTR holdings Pte. Ltd.

The staff always answer, and they deal with all the admin on my behalf. So I can simply use my income and not worry about legal and administrative filings.

Pawel Wargan freelancer
4.3 out of 551 reviews
FAQ
How long will my Employment Pass be valid for?

A first-time Employment Pass is typically valid for 1-2 years, at the Ministry of Manpower's discretion. A renewed Employment Pass can be valid for up to 3 years. Experienced tech professionals with exceptional skills may be eligible for a 5-year pass.

How do I renew my Employment Pass?

You should apply for a renewal online 3 months before your current Employment Pass is due to expire. This can take 3 weeks to be processed. Osome can take care of renewing your Employment Pass for you.

What are the chances my Employment Pass application will be successful?

If you meet the eligibility criteria set out by the Ministry of Manpower, you have a 90% chance of being successful in applying for a Singapore Employment Pass. See if you are eligible using MOM's Employment Pass Self-Assessment Tool.

How do I upgrade my S Pass to an Employment Pass?

If you want to upgrade your S Pass into an Employment Pass, you must submit a new Employment Pass online application. You can cancel your S Pass once your Employment Pass has been issued. Please find more details about the differences between Employment Pass and S Pass in our blog.

What do I need to do in order to get an Employment Pass?

If you've secured a managerial, executive or specialist role in Singapore, collect the correct documents, pay the fee and submit an application to MOM. Learn more about how to open a company and move to Singapore using an Employment Pass.

Is there a quota for employment pass in Singapore?

No, there is no quota for the Employment Pass in Singapore. Companies in Singapore can hire an unlimited number of foreign professionals, though they should be mindful of the ratio to local employees. Quotas only apply to the S Pass and Work Permit.
I didn't find the answer to my question...
That's alright! Let us know your question