For locals
Local Company Incorporation Services
Start the incorporation process right now – just type in any company name and see if it's available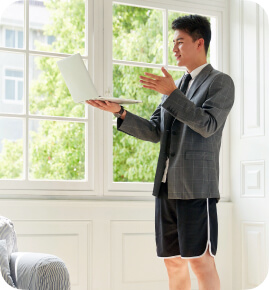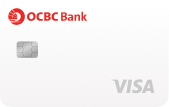 Local company incorporation is fast and easy
Save time on incorporation
The whole process can be completed all within a day. Once you send us all that is needed, we can open your local company in minutes, but the final timeline depends on the authorities.
You won't have to go anywhere
We do everything remotely and online: collect your documents and signatures, and file them with ACRA.
Register your business in 
4 simple steps
step 1

You check in via Singpass

Or send us an NRIC, and
Shareholders' details
Directors' details
Your registered address
step 2

We check and register your company name
We check if it's available & reserve it
We pay for ACRA name registration on your behalf
step 3

We prepare all documents for you and file them with ACRA
Company constitution
Consent to act as a director
Incorporation application
Share certificates, register of secretary etc.
step 4

We help you open a bank account
We introduce you to our partner network
We help you with the KYC (Know Your Customer) documents, so the bank verifies your identity
The final decision is always up to the banks
Boom! It's done.

And you didn't even have to go anywhere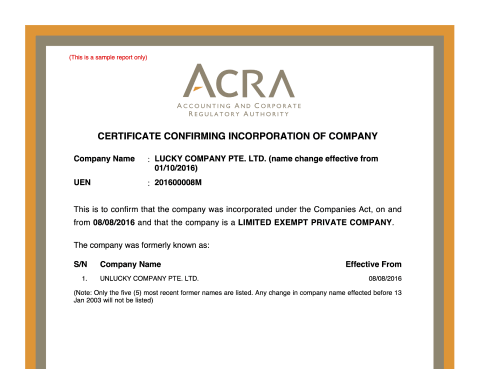 Tech solutions with a human touch
Company registration +

Сorporate secretary

Full company registration
Company consistution
Post-incorporation documents
Bank account opening assistance
Unlimited CorpSec changes
AGM

Annual general meeting (AGM) — is a compulsory yearly procedure during which a company informs its shareholders about the financial situation and the shareholders issue a resolution of approval. Osome Corporate Secretary handles it all for you.

, EGM

Extraordinary general meeting (EGM) — is a standard procedure whenever there is an improtant business matter that requires shareholder approval. Osome Corporate Secretary will hold the meeting and issue all necessary follow up documents.

, and annual returns filing

from

S$225excl S$375 govt fees
How much company incorporation in Singapore costs
The cost to incorporate a company depends on whether you're local or not. For foreigners, there's a legal requirement to hire local directors, so the company incorporation costs more. The process of company incorporation for residents is more straightforward.
Compare packages

Incorporation + SecretaryS$600

Incorporation essentials

Everything your new business needs to legally trade in Singapore. Osome will handle every single step required to get your company registered smoothly, and then setup your ACRA business profile so you receive all of your official incorporation documents without having to pay anything extra.

Incorporation application
ACRA name reservation
ACRA business profile
Company constitution
S$315 government fees included
Corporate Secretary

Our Corporate Secretary services ensure your business is complaint with Singapore law, filing your annual returns on time and updating ACRA on the business. All companies in Singapore must have a local secretary.

Corprate Secretary routine Annual filing
S$60 Annual Filing government fee included
AGM preparation
Unlimited changes in company name, officers, address, business activity, etc
Accounting, Tax, Bookkeeping

Our automated bookkeeping makes it easier to keep a track of your income and expenditure. Integrate your bank feeds, sales platforms and invoicing system on the app, monitor your bookkeeping with a few clicks. Making it easier for you and your accountant to have a clearer understanding of your business performance. Ask your accountant a question anytime via in-app chat.

Review by Chartered Accountant
Annual management report
Annual bookkeeping
Government & tax filings
Multi-currency accounting
Get your answers from our experts
Go to a live chat with one of our agents and get the answers straight away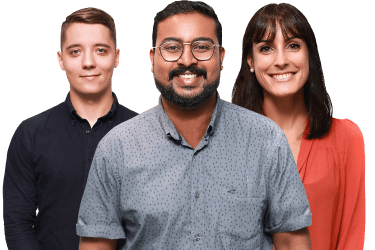 Entrepreneurs love Osome
I use Osome to help me succeed. Osome can be an expert support allowing your business to grow and providing more visibility to you as a business as well.

Felix Lee

co-founer of ADPlist
More than just filing an application
You get a convenient platform forever and for free to store your business docs securely, find company data, and get advice whenever you need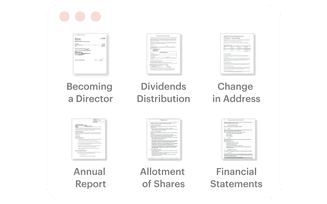 We organise your documents
We store all files neatly and securely in your account — easy to access from desktop or mobile device, download or forward
We cover Secretary's duties
Easily upgrade and get a dedicated Corporate Secretary who knows your business and drafts your papers
We track deadlines
We show filing deadlines and your financial year end in a Calendar. They're our deadlines now, but you can always see them.
We show Cap table
We keep your shareholders' data always updated, and process shares in any currency
Trusted by Osome
entrepreneurs around the world
89%of customers recommend
Osome service
15,000+Osome clients
worldwide
6,555companies opened
in Singapore
3,969locals opened companies
with Osome
It is impressive how fast and responsive they are! I feel very happy about my decision to go with Osome.

Randeep Sudan Multivertz Pte. Ltd.

Osome made registering my company really easy. They have been extremely proactive, talking me through the whole process of starting my company.

Harriette Foulkes-Arnold We are Contented Pte. Ltd.

I was sceptical about remote service seated at my home in Sri Lanka. Rena swiftly took me through the process seamlessly and WALLAH! My Singapore company is set up!

Ahamed Efthikar Abdul Vahid TrustCorp Advisory Pte. Ltd.

I like that I can just post my questions to chat any time of the day, quite unlike having to remember to call within business hours only. For a startup owner working irregular hours, this helps.

Lim Sze-Szan Fiona BodyOwn Pte. Ltd.

I really like your app's user experience. Really seamless!

Phooi Song Kai, Kenneth Google Ventures Pte. Ltd.

I didn't have to go anywhere to work with Osome, I just used the web and mobile app to sign the docs.

Ivan Zeljkovic Evans Media Pte. Ltd.

I incorporated my own two companies with Osome and now manage them via the platform. I've been very satisfied and recommend Osome to all my friends.

Vlad Shchelkunov BTTR holdings Pte. Ltd.

The staff always answer, and they deal with all the admin on my behalf. So I can simply use my income and not worry about legal and administrative filings.

Pawel Wargan freelancer
FA20170653

Our accountants are certified by ISCA

License No. 22S1231

Pioneers of Cloud Community Network
4.3 out of 469 reviews
FAQ
What is local incorporation and how does it work?

After getting approval for your business name and choosing private or public incorporation, follow these steps to incorporate in Singapore: determine key shareholders, set financial year-end, appoint directors and corporate secretary, register an office address, define your constitution, and submit your application to ACRA's BizFile+.

What do I need to open a company?

You need to have a local address that you will use to receive official mail, and a corporate secretary. One of the directors has to be a Singapore resident. So if you don't plan to be a director yourself, you'll need someone else. Paid-up capital can be $1.

What are the steps?

We check that the name you've chosen for your business is available. We advise you do it straight away when searching on our webpage. To register your local company, we'll need you to check in via MyInfo or send us an IC or passport copy. We also collect details on directors and shareholders, as well as your registered address. We prepare the Constitution, consent to act as a director and prepare an incorporation application. We send them for you to sign digitally and then submit to ACRA. Once a UEN has been issued, we upload the Bizfile to your account.

What is your timeline?

Once we get all the data from you, we can set up a local business within an hour. It also depends on the service hours of the authorities: they don't register in the evenings or on weekends.

What can I use as a registered address?

All Singaporean companies must have a local address to use for official mail. If you don't have an office, use our service. We collect your correspondence, scan and send them to you. You can also use your home address, but that might be subject to official approval.

Do I need a Company Secretary?

A corporate secretary is in charge of compliance reporting: maintaining registers, submitting changes to ACRA, and processing standard filings. Every company in Singapore must appoint one within 6 months after incorporation.

Can I become a director?

Yes, if you are above 18 years old, whether you are a Singapore local or a foreigner. You can have as many directors as you want, or it could be just you.
I didn't find the answer to my question...
That's alright! Let us know your question