Setting up a Partnership in the UK – Examples and Benefits
Published: 12 October 2023
7 min read
Starting a Company

Setting up a partnership business in the UK is easy. You can even register one online right now! This business structure is often used when two or more people want to form a profit-making entity. It's one of the simpler structures to create and a popular choice amongst law firms and accounting practices. It's a step up from a sole trader with only one owner and is less complex to maintain than a limited company.
The Pros and Cons of Setting Up a Partnership
Here are some pros and cons to consider.
Pros:
It's easy and quick to set up. There are no capital requirements, and you can register a partnership for free.
Reporting and ongoing compliance fees are minimal.
Risk and liability is shared between the partners.
It can be easier to raise capital amongst the partners vs being a sole trader.
You can benefit from the collective talents and skills of your partners.
If things don't go well, it's easy to wind down and close.
Cons:
It's common practice to have an agreement outlining important matters, such as responsibilities, profit and loss distribution, and handling disputes.
Examples of Partnerships
Partnerships are a popular choice when you have more than one person who wants to create a simple commercial structure with others and share the risks, profits and losses.
Some common examples of partnerships in the UK include law firms, accounting practices, consulting firms, architecture firms, medical practices, family-run entities, small businesses like restaurants and cafes, and farms. Consider local enterprises around you with names like, 'Leonard, Jeffries, Coe & Co,' as a typical examples of a partnership business.
How Do You Register a Partnership?
You can register a partnership through the HM Revenue and Customs (HMRC) website. There's no cost to set one up. Each member must be registered during the process and must register as self-employed.
You must register a partnership by the 5th of October in the 2nd tax year of operating.
Note that if you plan on setting up an LLP, there are additional regulations to consider.
What Information Do You Need to Provide?
For partnership registration in the UK, you will need:
The names of each partner
To nominate a partner to receive HMRC communications
The telephone number and address of the partnership
The trading name and address (if different from above)
The name of the partnership
The nature of activities to be carried out
The date when commercial activities will commence
Choose a Name for the Partnership
The HMRC has clear guidelines for choosing a name. For the most part, you can choose any name you like, so long as it's not explicit and the name doesn't mislead people by using words like 'Limited,' 'LLP,' 'Chartered,' 'Authority' or by using trademarked names such as 'Microsoft.' You can use our free business name checker tool to find the name that best suits your business and what it offers.
Have a name? Check it now
Type in any company name you have in mind and see if it's available with our free tool
Address and Telephone Number
When registering a partnership, you'll need to provide the contact details of the business. You'll need the physical address and telephone number. This can be a residential address and contact number.
Trading Name and Trading Address
You may find that you want your trading name and trading address to be different from the partnership details. When that happens, you'll need to provide additional information during registration. Bear in mind that the trading name needs to adhere to naming regulations.
Information About the Nature of Business
It's important that you explain the nature of commercial activities that will be carried out. Will you operate a legal firm, a construction company, a family-owned restaurant or some other type of business? You need to give the HMRC an idea of what activities will be carried out.
Business Start Date
When registering a partnership, you need to indicate the date when you expect to start operations. If you've already started trading, put the date when you began. This must be the full date, including the day, month and year.
Choose a Nominated Partner
A nominated partner is required when registering a partnership. This partner will be responsible for filing taxes, maintaining business records and receiving and responding to communications from the HMRC.
Expert company formation from £12
We guide you through incorporation, advise you on a better setup and assist with licences if needed. We also offer our support beyond company registration as part of our subscription services.
How Do You Update These Details If They Change?
There will come the point where the details on file with the HMRC will need to be amended.
Changing the details of the partners and the entity is simple and can be done online. Any changes to partner names and addresses or the partnership's name and address can be done online via the partnership portal.
If you wish to change the nominated partner, you can do so either in writing to the HMRC or when you file your business tax return.
If one of the partners leaves or a new partner is added, they must register for Self Assessment. Any changes must reflect on each partner's Self Assessment return as well as the partnership return.
If only one partner remains, that person will be treated as a sole trader and must re-register for Self Assessment as a sole trader. If a nominated partner passes away, the partners must select a replacement and inform the HMRC. Failure to do so will lead the HMRC to nominate one, and you'll be informed in writing. That chosen person will be responsible for all communications with the HMRC and tax filing.
If things don't go as planned and you decide to cease operations, the nominated partner must file a final tax return, and the HMRC must be notified.
Do You Need to Register for Self-Assessment?
Self-assessment is the method used by the HMRC to collect income tax. A new partnership must be registered for self-assessment by the nominated partner. The nominated partner will also be automatically registered for self-assessment when that registration occurs.
All other partners must register themselves for self-assessment by 5 October.
Expert company formation from £12
We guide you through incorporation, advise you on a better setup and assist with licences if needed. We also offer our support beyond company registration as part of our subscription services.
What Tax Do You Pay in a Partnership?
Much like under a sole trader structure, the trading profits are declared on the individual's self-assessment tax return. Each partner must include their share of the profits on their own return.
Therefore, the amount of tax paid is different for each partner because each has a unique individual return with different items included. You may fall into a higher tax bracket than your partners if you have additional income streams. Or you may pay less if you have deductions that can reduce your overall tax bill.
The partnership must also file its own return that outlines the profits and the amounts distributed to each partner. Note that the entity itself doesn't pay tax.
Each partner is responsible for paying National Insurance contributions on their share of profits.
FAQ
How to start a partnership?

To start a partnership in the UK, you'll need:

At least one other partner
A business name
An address and telephone number for the partnership
The names of all partners
A nominated partner
Description of commercial activities
The start date

Setting up a partnership in the UK is easy. It can be done online via the HMRC website. There's no fee to set up a partnership or capital required.

What is the benefit of partnership?

Some key benefits include:

It's simple and free to set one up in the UK
You can pool your resources, skills and capital with other skilled people
Share the risks and responsibilities of owning a business with others
There are low compliance and reporting requirements and associated costs
It's easy to dissolve

How much tax do you pay in a partnership?

A business partnership UK doesn't pay tax. Profits are split amongst the partners in line with their agreement. Those profits must then be declared income on each partner's self-assessment tax return. The tax each partner pays will depend on their share of profits, other income streams and any deductions they can claim.

How many owners constitute a partnership?

A partnership can be formed with 2 or more people in the UK. Legally, there's a maximum limit of 20 people but there are many industries where it's permitted to go beyond, such as lawyers, accountants and others. If partners leave or die and only one partner remains, that person must re-registered for Self Assessment as a sole trader.
Ask another question
resources
Fresh insights from our business blog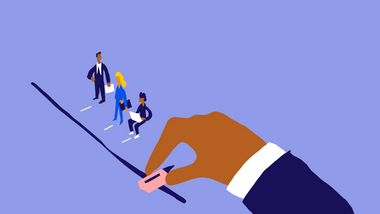 Money Talk
Read
Financial Forecasting as a New Business
Unleash the true potential of your startup with financial forecasting. You can drive success with reliable insights. Attracting investors becomes easier when you clearly understand your financial projections. Visit Osome today to access the tools to empower your startup's financial future.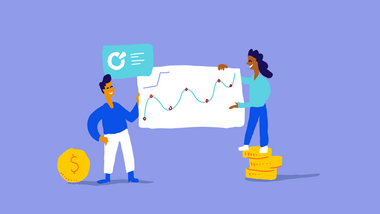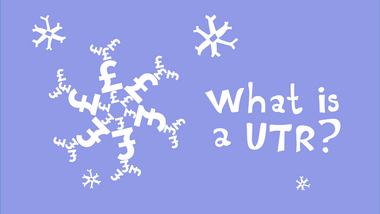 Explore