3 Minute Guide to Singapore Tax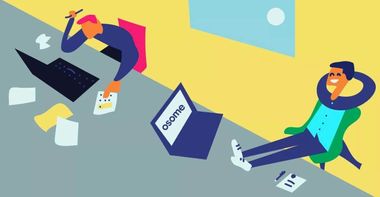 Singapore is famous for its attractive corporate tax rates. We explain how it works in a snapshot.
The information in this article is only for guidance purposes. It can't substitute a professional accountant helping you to navigate the tax landscape. Luckily, we are an online accounting service provider! Don't hesitate to hit us up!
Tax Framework
Singapore follows a territorial basis for corporate tax.
Tax Residency. To benefit from Singapore tax system, your company has to be a tax resident. That means control and management has to be excercised in Singapore, for example, board of directors' meetings and making strategic decisions.
Avoidance of Double Taxation Agreements. Singapore has DTAs with nearly a hundred countries in the world, so you avoid being taxed twice on certain types of cross-border income.
Key Tax Rates
Tax
%
Details

Corporate Tax


17%

and lower for SME eligible for SUTE or PTE exemptions

Tax on dividends


nil

I.e. one-tier tax system

Tax on capital gains


nil

GST
0%
7%
Registration for GST is only required when your
turnover grows / expected to grow over S$1,000,000
Tax Exemptions for SME
These exemptions are broadly available to Singapore companies. The only exceptions are companies with only corporate shareholders, more than 20 shareholders, investment holding and property development companies.
My company is new: Start Up Tax Exemption (SUTE). This is a tax relief for newly incorporated companies, you can qualify for the first 3 years of operation for the following effective tax rates:
4.25% on the first S$100,000 of normal chargeable income
8.5% on the next S$100,000
My company is more than 3 years old: Partial Tax Exemptions (PTE). This tax relief is available after the first 3 years of operation. Here are the effective tax rates:
4.25% on the first S$10,000 of normal chargeable income
8.5% on the next S$190,000
Other Tax Incentives
Your company has to satisfy the requirements in order to get these benefits.
Foreign Tax Credit (FTC). If you have already paid tax elsewhere on the foreign-sourced income that is also subject to tax in Singapore, you can claim a credit for it here. The credit amount is capped at the lower of actual foreign tax paid and Singapore tax payable.
Double Tax Deduction for Internationalization (DTDi). You can claim double tax deduction on up to S$150,000 of eligible expenses incurred till 31 March 2020 for supported market expansion and investment development activities like business trips, market surveys, or participating in fairs abroad.
Pioneer Certificate Incentive (PC). A tax exemption on the incentivised pioneer activity for up to 15 years if a company is approved as a 'pioneer' in its field. That works if your business is related to R&D, IT, or an underdeveloped industry.
Development and Expansion Incentive (DEI) offers a concessionary tax rate of 5% or 10% on incremental qualifying income to companies conducting high-value or expanded activities that contribute to the overall economic benefit for Singapore.
Seems boring?
We can help you there. Our team of experienced accountants can manage the taxes for you. If you want additional information about Singapore taxation or our services, you may contact our expert.