The Benefits of an All-in-One Accounting Dashboard for Business Owners
Never lose sight of how your business is performing with Osome's all-in-one accounting dashboard. From profits and losses to checking your bank balance, we make it easy for you to keep tabs on your business's financial health.
As an entrepreneur, it can take a lot of work to keep track of all the different parts of running a business. Where do you have the most money coming in? Do you still owe money to anyone? Is your cash flow stable?
So many things to think about! And it can be hard to keep up with it all. But Osome's accounting dashboard simplifies this for you.
Whether you want to do a quick check on your business's finances or spend some time looking for growth opportunities, an all-in-one accounting dashboard is a helpful way to see how your business is doing. Keep your finger on the financial pulse no matter where you are.
Always Know the State of Your Finances
The Osome dashboard shows you an overview of your finances in a way that is simple and easy to use. Think of it as your financial newsfeed, where all the important information about the performance of your business is kept. Your dashboard gives you full financial clarity and more control over your business by letting you see stats from all of your touchpoints in real-time. See how much money you have in your bank account, how much you owe, how much money you spent over a certain time period, and other important financial accounting metrics to keep track of the financial health of your business.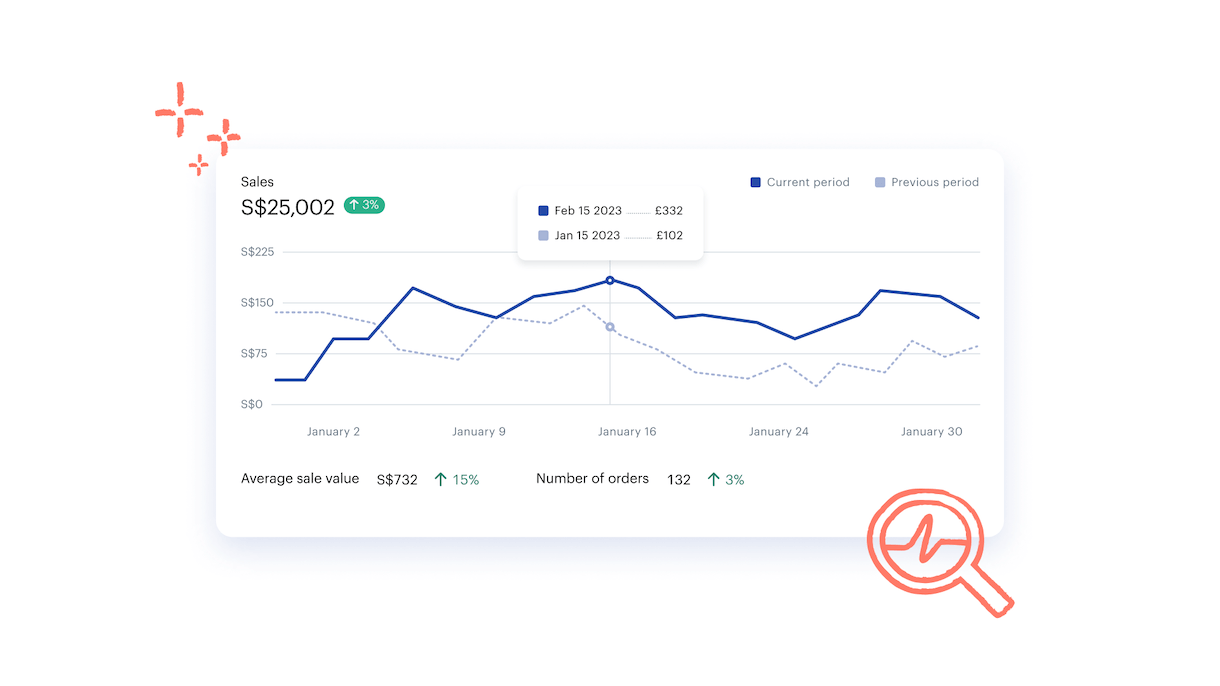 Know Exactly Where Profits Are Coming From
"Osome has made it so much easier to manage my business finances and it's super insightful to tell me exactly where my business is at in real time." — Osome Customer.
We're all about making your life easier and giving you time-saving accounting options that allow you to focus on what matters most: doing business.
Use the dashboard to see where you're making money and how you can use that information to grow your business. Find out in detail when you made the most money and focus on those periods to keep making money. You can choose the dates you want to look at your profits and losses to get a better idea of what's working and what's not.
Get a clear picture of:
Your business overview: key business metrics such as profit and loss, accounts payable, accounts receivable, and cash flow.
Ecommerce insights: see how your sales are doing. We gather data from all your connected marketplaces and integrated bank accounts to create real-time reports, sales, transactions, and performance
Activity in your integrated bank accounts: see payments made into your account directly from your dashboard
Reports:  we know paperwork is mundane, so we take this off your hands and process the relevant documents for you. The consolidated data is displayed on your dashboard without you having to labour over crunching numbers.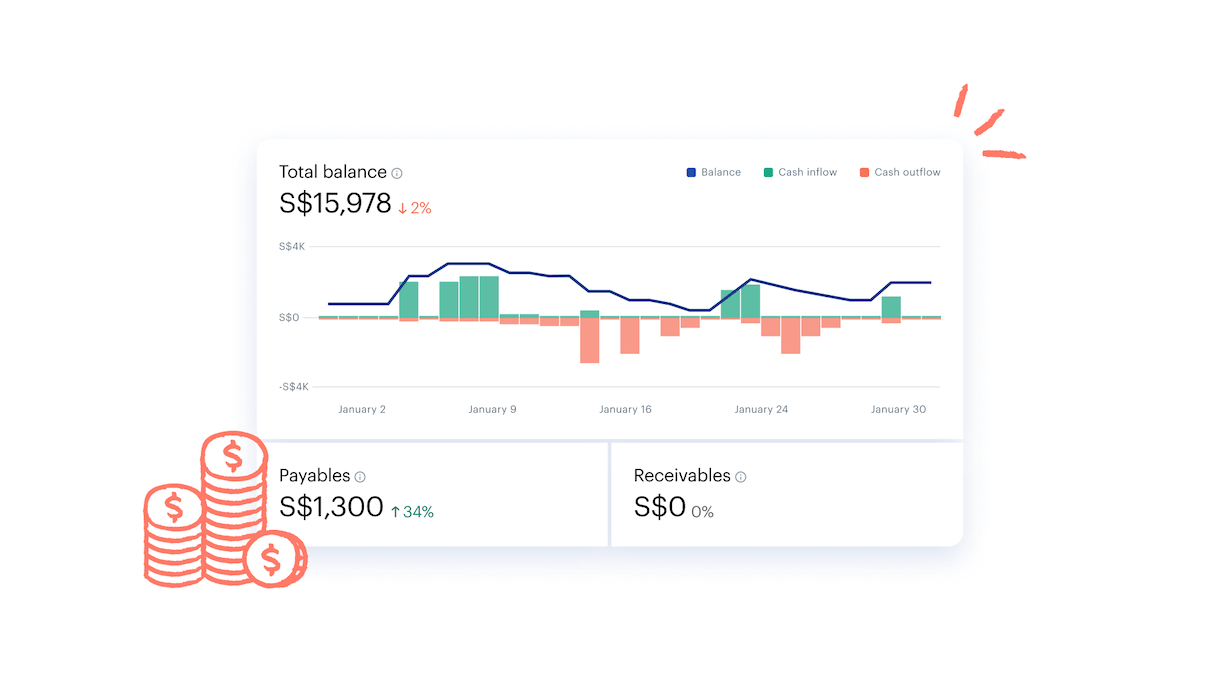 Make Informed Business Decisions
People like tools that are easy to use and look nice. This is what the Osome dashboard is. Seeing important business data in a clear and easy-to-understand way will help you make better decisions about the future of your business. You'll get insight into your ecommerce sales, invoices that need to be sent, and so much more that will help you decide on what to do next. The easy-to-use dashboard will help predict cash flow and find growth opportunities or places to change direction.
Access Your Dashboard From Any Place, at Any Time
We've all been on our way to work or out for a walk when we had an idea or thought we wanted to act on right away. This is especially true for people like you who are always coming up with new ideas and thinking about your to-do list. The Osome dashboard can be accessed from your phone at any time, and from anywhere, so you can always see how your business is doing.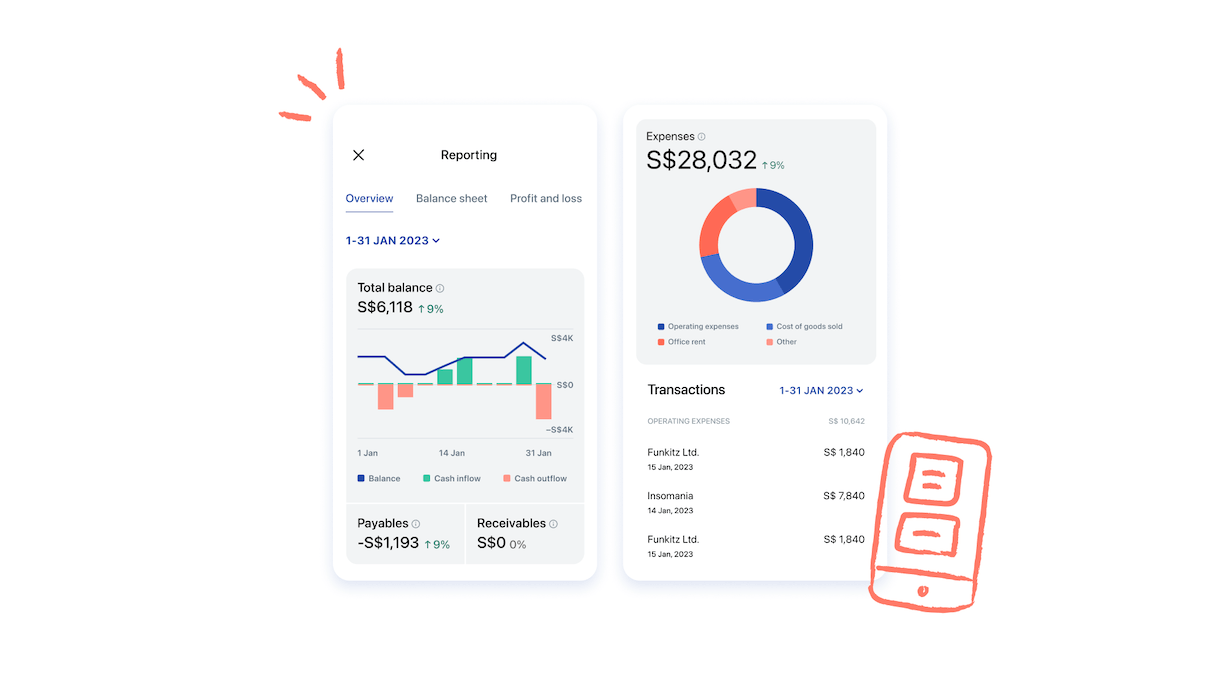 Compare how things went this month to how they went last month. Keep an eye on the profit margins. Check to see if your income is enough to cover your costs and if you need to make any big changes. The Osome dashboard is important to the success of your business and gives you the tools you need as an entrepreneur to make better business decisions.
Tip
Do you want more control over your business finances? Get in touch with us to learn more about our accounting services for small business owners.